TFNN teaches traders and investors of all skill levels investing systems, strategies, and techniques allowing them to successfully trade the financial markets.


Get the training you need to protect and grow your money.


Featured Content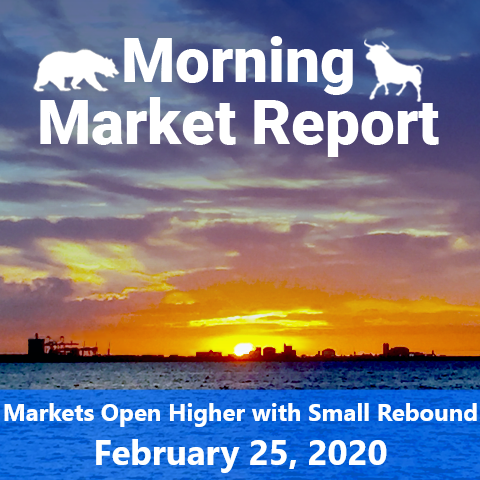 Monday Market Recap
by Tommy O'Brien

DMarkets Open Higher with Small Rebound

US plans trial of Gilead coronavirus drug remdesivir
The U.S. is planning a clinical trial of Gilead's experimental drug for the novel coronavirus, according to a posting on a government clinical trials database.

Home prices increase 3.8% in December
Home prices in Phoenix were up 6.5% year-over-year, followed by Charlotte with a 5.3% increase and Tampa, where prices were 5.2% higher.

Coronavirus fears cause mortgage rates to Drop to 8-year low
The U.S. 10-year Treasury yield hit a low of 1.347%, its lowest level since July 8, 2016.

Home Depot beats sales and profit estimates
Net sales fell 2.7% to $25.78 billion, but beat analysts' average expectation of $25.76 billion.
Net earnings rose to $2.48 billion, or $2.28 per share, from $2.34 billion, or $2.09 per share a year earlier. Analysts were expecting earnings of $2.10 per share.
Click here
for the Morning Market Report and for charts of the indices and equities making moves today!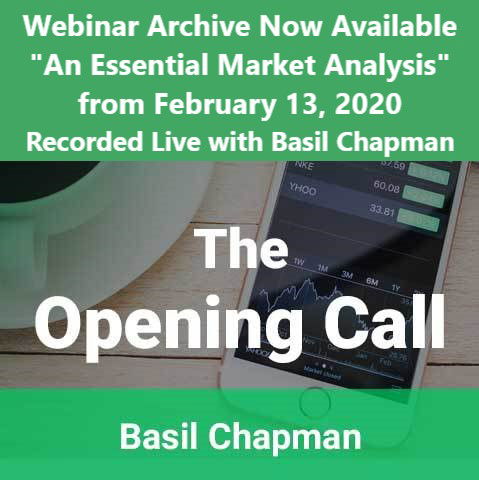 The Opening Call
by Basil Chapman

Webinar Archive Now Available
Gain Instant Access When Signing Up!

Basil discussed which techniques helped again to identify the latest market downturn and Dark Cloud Cover for subscribers to The Opening Call, who went short the Dow just off its all time high 1/21/20, and treated the SMH-semiconductor ETF as the 'canary in the coal mine' leading indicator for a downturn.


Topics covered during Basil's 90 minute webinar:


Markets have, the majority of time, a bullish bias, so it takes specific conditions to change the trend significantly
Momentary negative news spurts have just momentary negative market reactions
The frequency of a specific bad news headline becomes very important
When the market consistently reacts poorly to the news it begins a Dark Cloud Cover
Identifying particular weaknesses in the market technicals helps identify the severity of the market reaction
What technical tools help to confirm the degree of selling can assist in acting as a GPS
Click here
to start your 30 day subscription to Basil Chapman's Opening Call!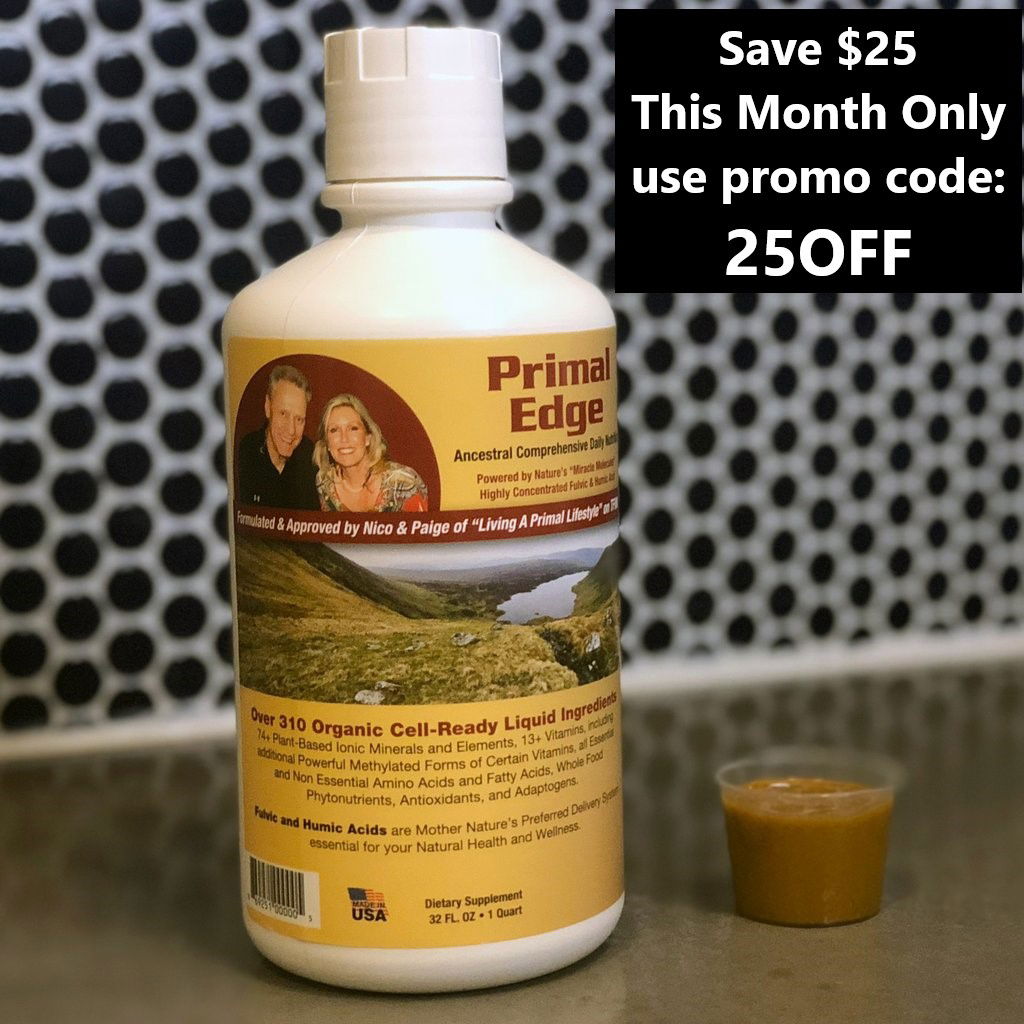 Primal Edge Daily Nutrition
February Special - Save $25 Now

February Special - Save $25 Now

Use Promo Code 25OFF when signing up for 'subscribe and save' and save $25!

Enter the promo code 25OFF at check and save $25 this month only! This deal runs through February 29th! Don't miss out!

Specifically formulated to help with weight loss, better sleep, stress reduction and the need to detox, Primal Edge Daily Nutrition contains a special blend of ionic soil-based vitamins, minerals, fatty and amino acids, in an easy to use liquid form. This supplement is powered by highly concentrated fulvic and humic acids, nature's preferred delivery system.

Our hunter and gatherer ancestors found all their nutritional requirements in their wild environment. But today, our food sources no longer contain the vitamins, minerals and nutrients our bodies need to stay healthy and strong. That's why you need Primal Edge Daily Nutrition.
Click here
to order Primal Edge Daily Nutrition now! Remember to enter promo code 25OFF at checkout to save $25 when subscribing!
Trading & Investment Newsletters
Learn all skill levels investing systems, strategies, and techniques to successfully trade the financial markets.


Get the training you need to protect and grow your money.
Learn More
SUBSCRIBE TO OUR NEWSLETTER
Promotions, new products and sales. Directly to your inbox.