Welcome to Tiger TV - Watch Live
Tune in daily to watch & interact with our hosts as they take you through a myriad of topics: investments, trading, commodities, etc...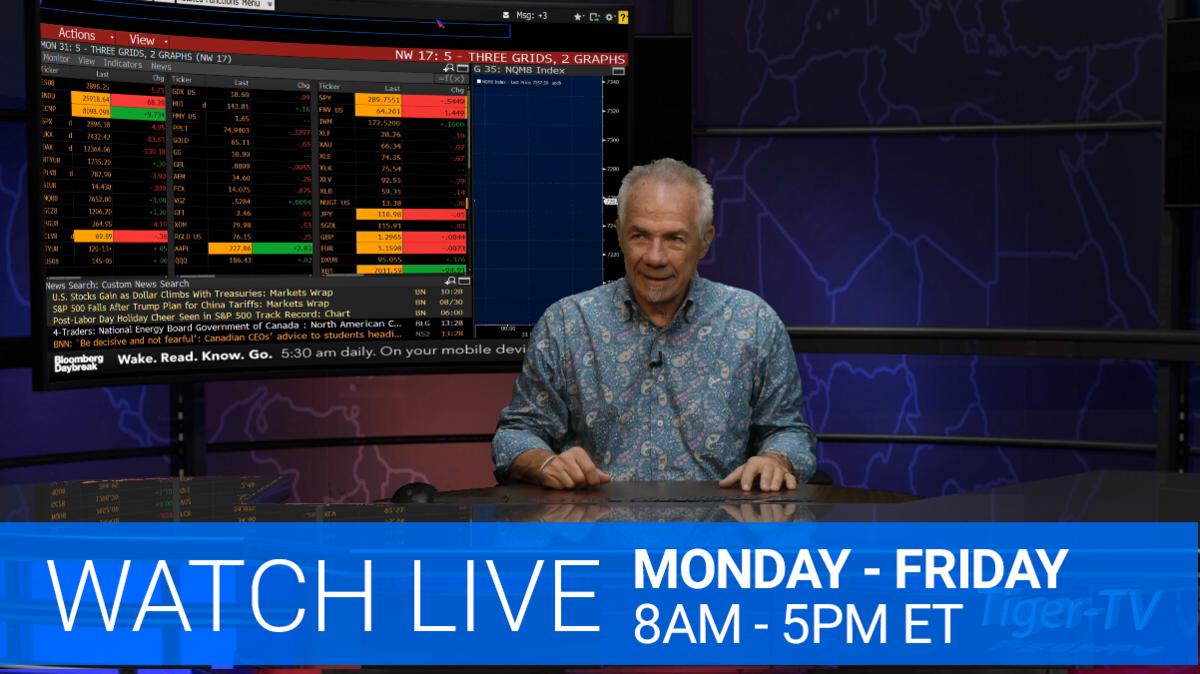 TFNN Show Archive Channels Below
Daily Stock Market Recap
The Daily Stock Market Recap channel is a collection of Tom's daily market commentary from his nationally syndicated program, "The Tom O'Brien Show
Tom O'Brien - Interviews
Stay up to date on important market events with The Tom O'Brien Show Interview Channel. Get interviews from respected sources like Amy Smith of Investors.com, plus important market experts.
The Tom O'Brien Show
View the entire archive of The Tom O'Brien Show, which airs live each weekday from 3-5 pm ET.
Recommended Viewing
Feeling overwhelmed by the amount of great, fresh content TigerTV has to offer and looking for a place to start? Then look through our Recommended Viewing channel to find the videos that we feel will provide you with great educational content while helping you discover the type of content that best meets your needs.
The Bull/Bear Nadex Options Hour
The Bull/Bear Nadex Options Hour brings you replay episodes of the 10-11 am ET program that airs every trading day. The Bull/Bear Binary Options Hour brought to you by Nadex with hosts Tom and Tommy O'Brien explain how Nadex Binary Options work and how to trade them successfully.
The Traders Edge
The Traders Edge channel gives you archives of episodes of The Traders Edge, hosted each weekday at 1 pm ET by Steve Rhodes.
Basil Chapman
The Basil Chapman Channel replays his program, "The Tiger Technician's Hour", which airs live every weekday at 12 AM ET.
Larry Pesavento
The Larry Pesavento Channel replays his daily program, "Trade What You See", which airs from 9-10 am ET.
Jason Pfaff
Jason Pfaff hosts his daily program live every market day at 8:30 am ET where he gets you ready for the opening bell and the day's trading action!
David White
The David White Channel presents replays of his program, "The Power Trading Hour", which airs each weekday on TFNN.com from 2-3 pm ET.
Living a Primal Lifestyle
Watch replays of Nico de Haan and Paige Clarke's health and nutrition program, Living a Primal Lifestyle, which airs every Tuesday and Thursday at 7 AM ET.