Market Recap - February 22, 2020
Markets Post Losing Week on Coronavirus Fears
Closing numbers for major indices:
Dow 30: 29,348.03 -227.57 (-0.78%)
Nasdaq: 9,576.59 -174.38 (-1.79%)
S&P 500: 3,337.75 -35.48 (-1.05%)

Commodity prices:
Oil: 53.46 -0.42
Gold: 1,645.90 +25.40
Silver: 18.45 +0.13

Notes and Bonds:
10 year Note: 1.473% -0.052
30 Year Bond: 1.917% -0.055

Currencies:
USD Index: 99.34 -0.53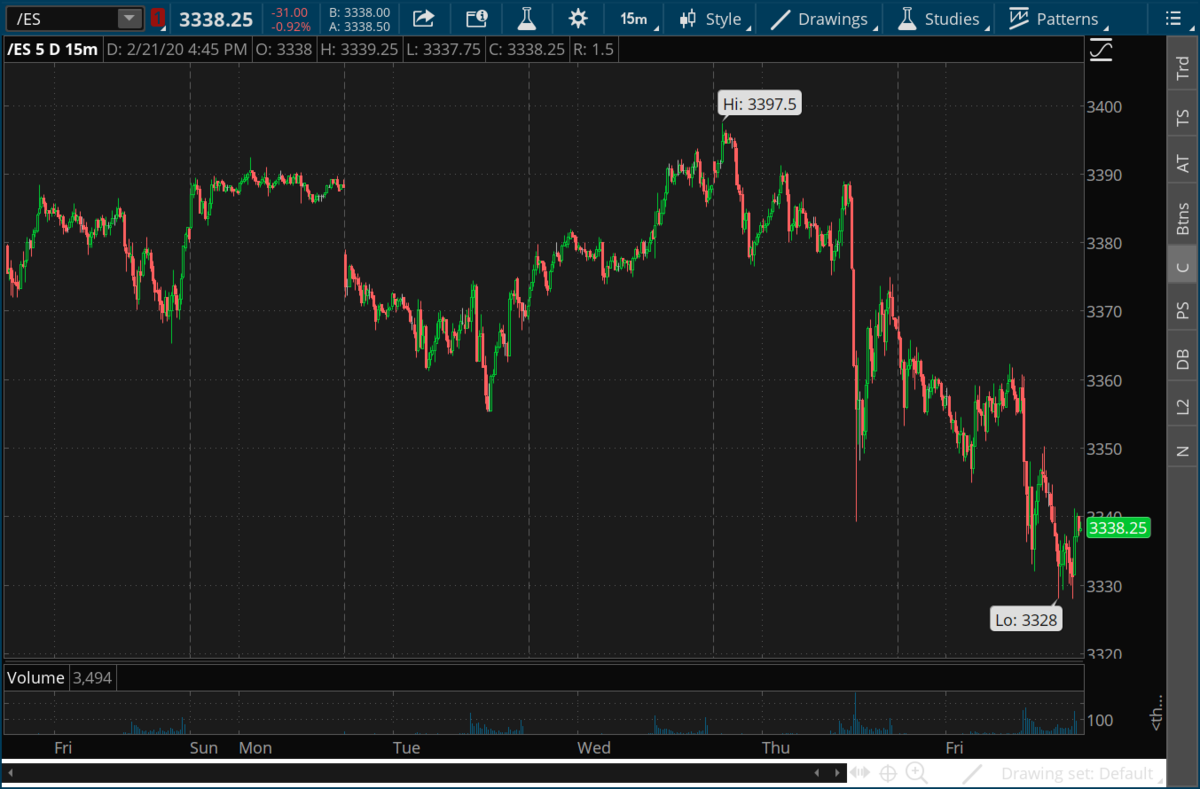 Gold Trades at 7 Year High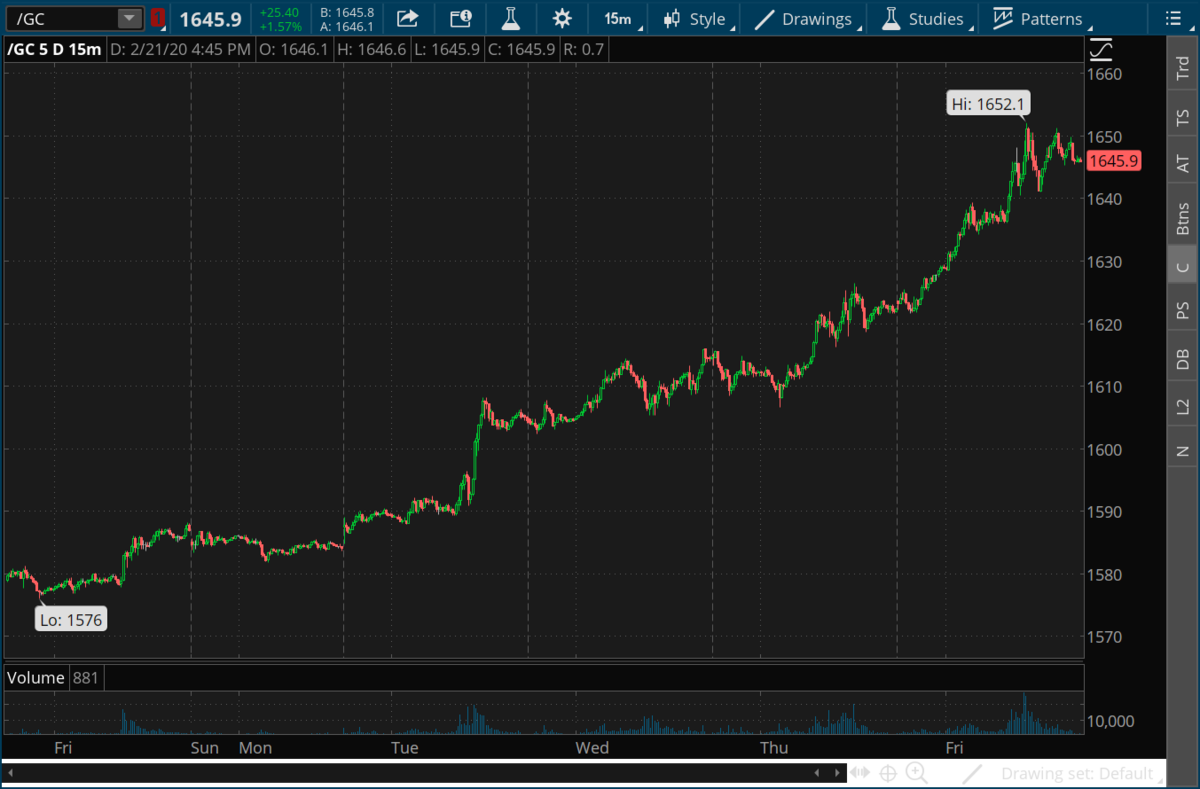 Tom O' Brien's 4 p.m. TigerTV Market Update
Stocks fell sharply on Friday after the number of new coronavirus cases escalated
"The Dow Jones Industrial Average closed 227.57 points lower, or 0.8%, at 28,992.41. It was the Dow's first close below 29,000 since Feb. 4. The S&P 500 slid 1.1% to 3,337.75 while the Nasdaq Composite declined by 1.8% to 9,576.59. The Dow had its worst daily performance since Feb. 7 while the S&P 500 posted its biggest one-day loss since Jan. 31. The Nasdaq recorded its worst session since Jan. 27. Friday's losses sent the major averages lower on a weekly basis for the first time in three weeks. The Dow, S&P 500 and Nasdaq all fell more than 1% week to date.
China's National Health Commission reported more than 75,000 confirmed cases and over 2,000 deaths on the mainland. More than 800 new cases were reported in China overnight. South Korea has also reported more than 200 cases.
Microsoft fell more than 3% to lead the Dow lower on Friday. The S&P 500 was pressured by a 2.3% drop in the tech sector. Facebook, Amazon, Netflix, Google-parent Alphabet and Apple all closed at least 1.5% lower to drag down the Nasdaq lower. In turn, money poured into U.S. bonds, pushing the 30-year rate to an all-time low."
Source: CNBC
Chip Stocks Moving Lower this Week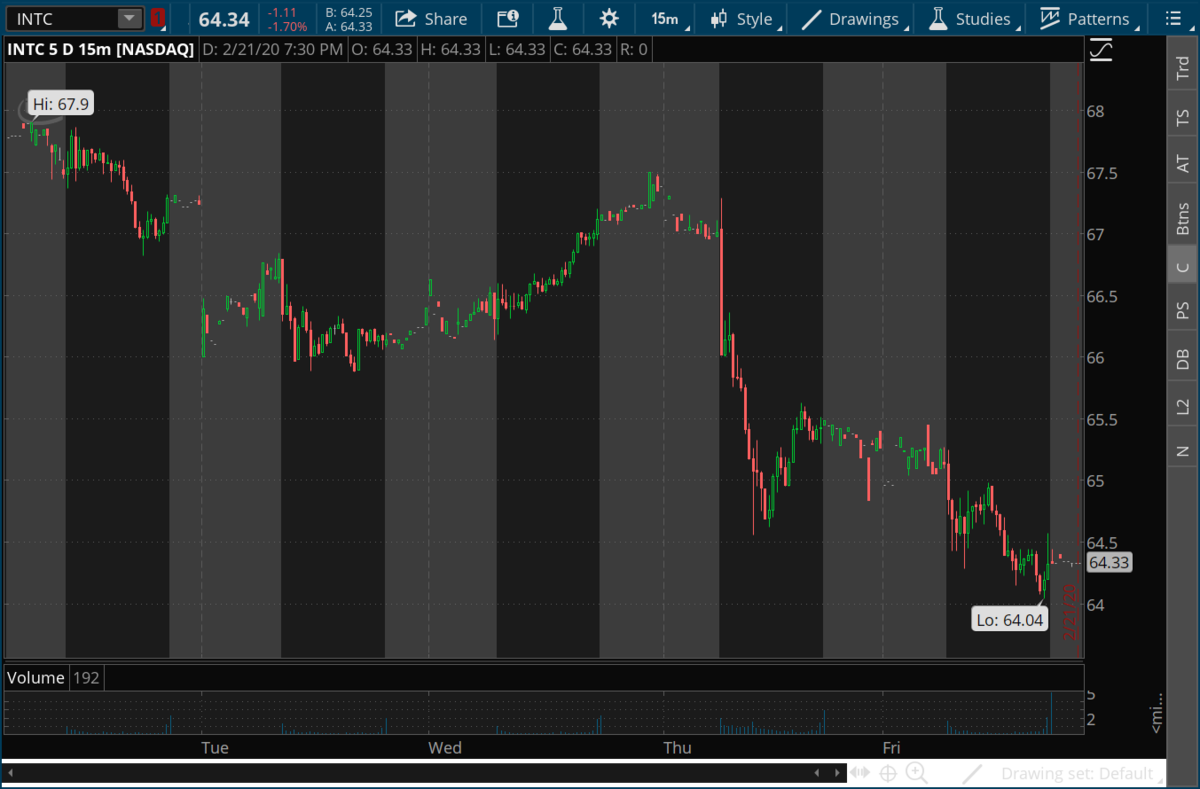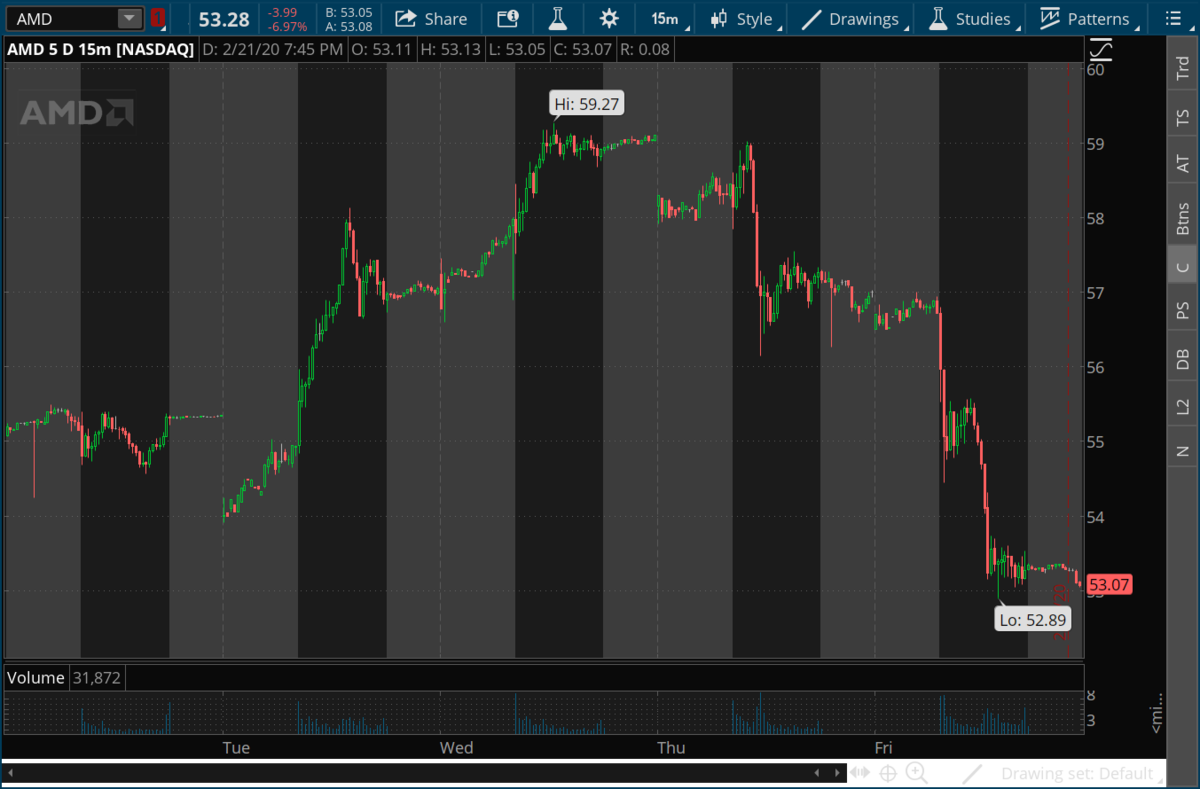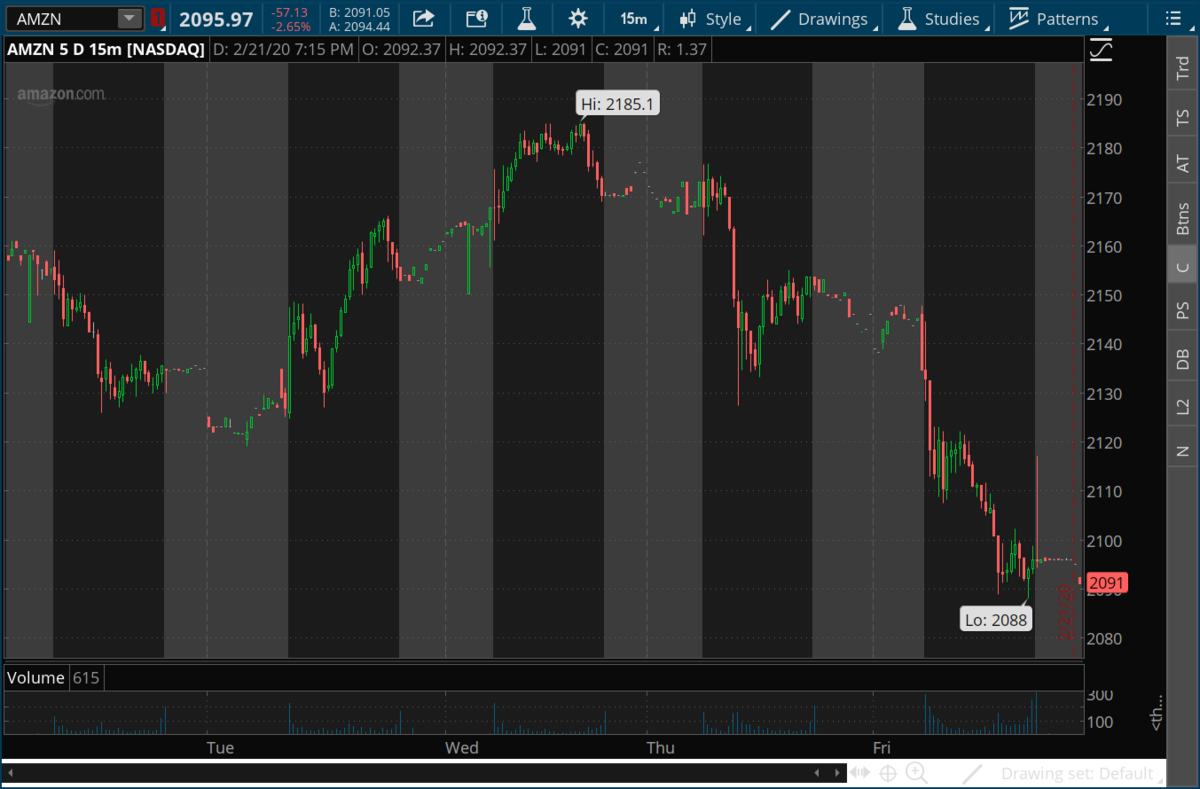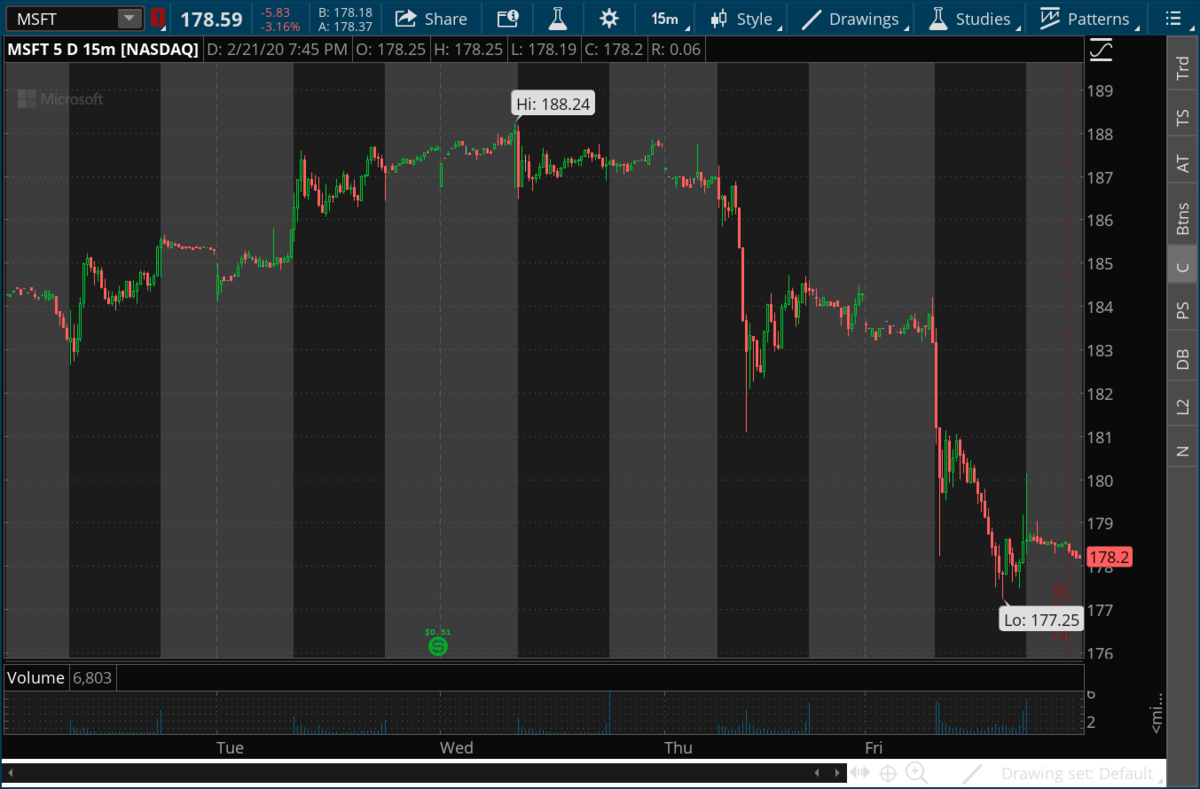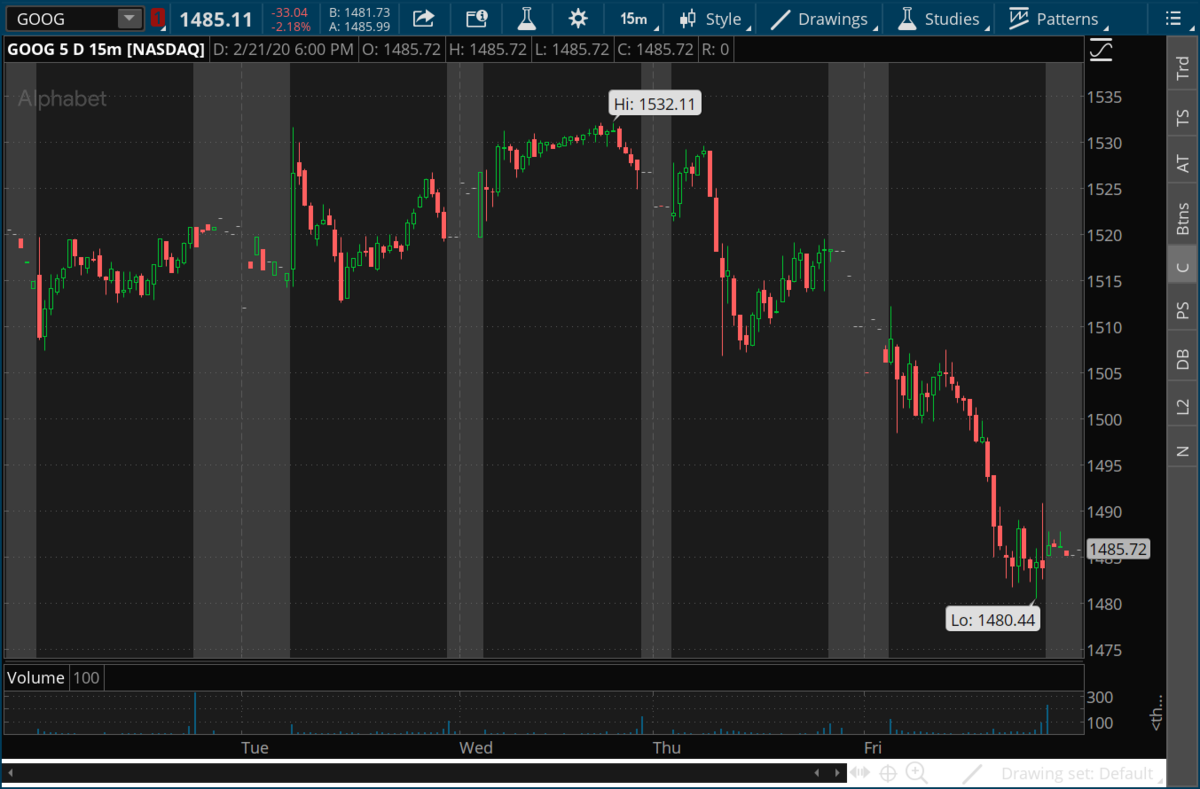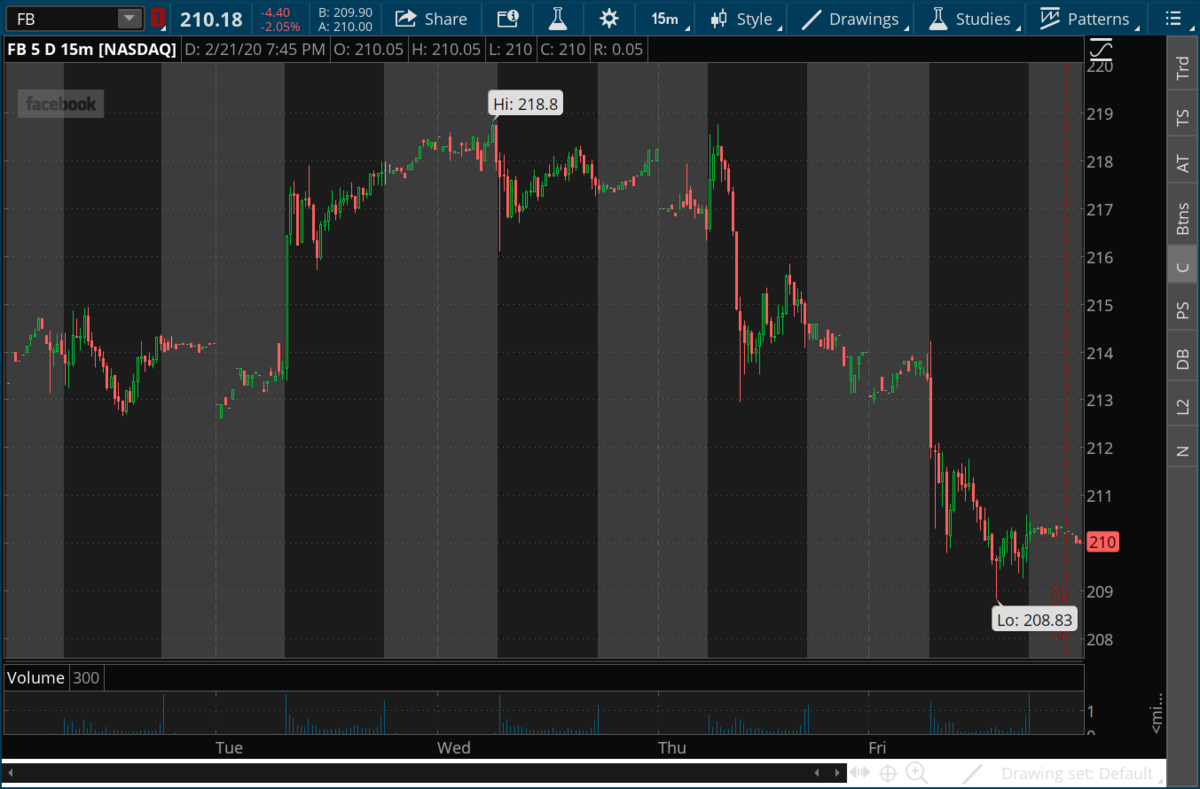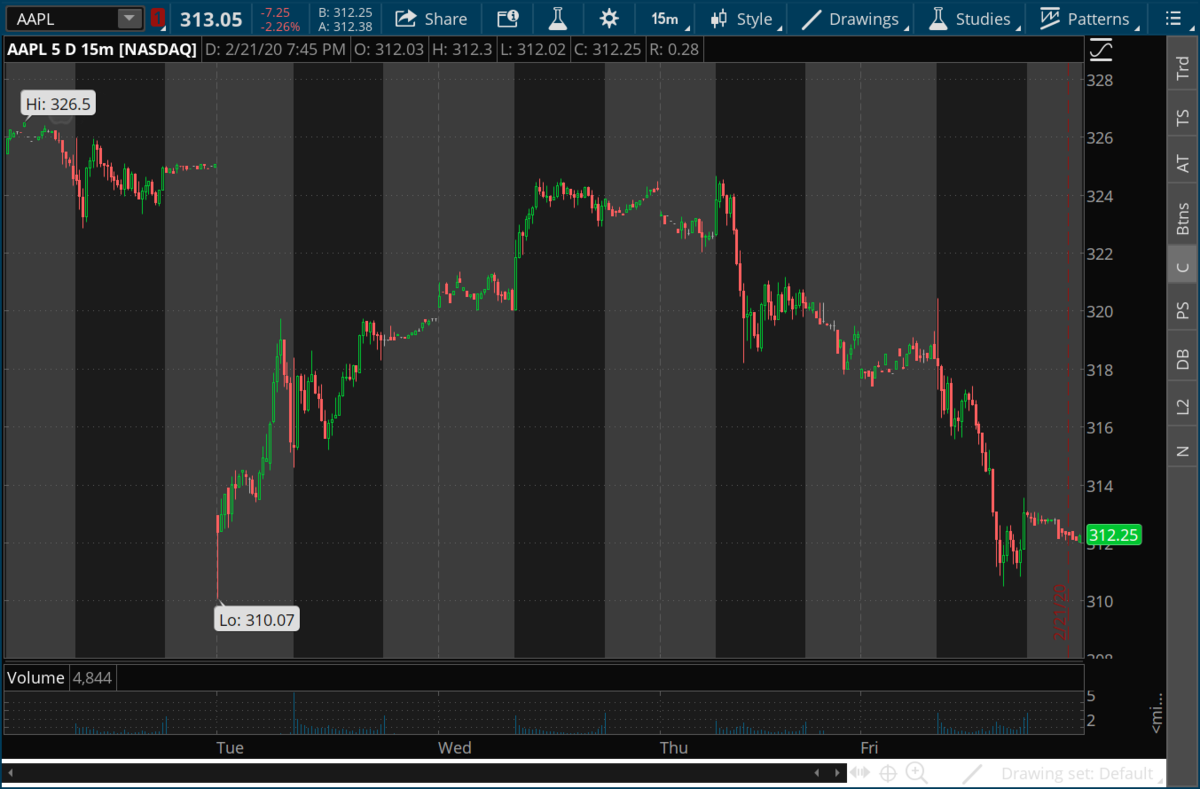 TigerTV Now Starts Live at 8:30 a.m. EST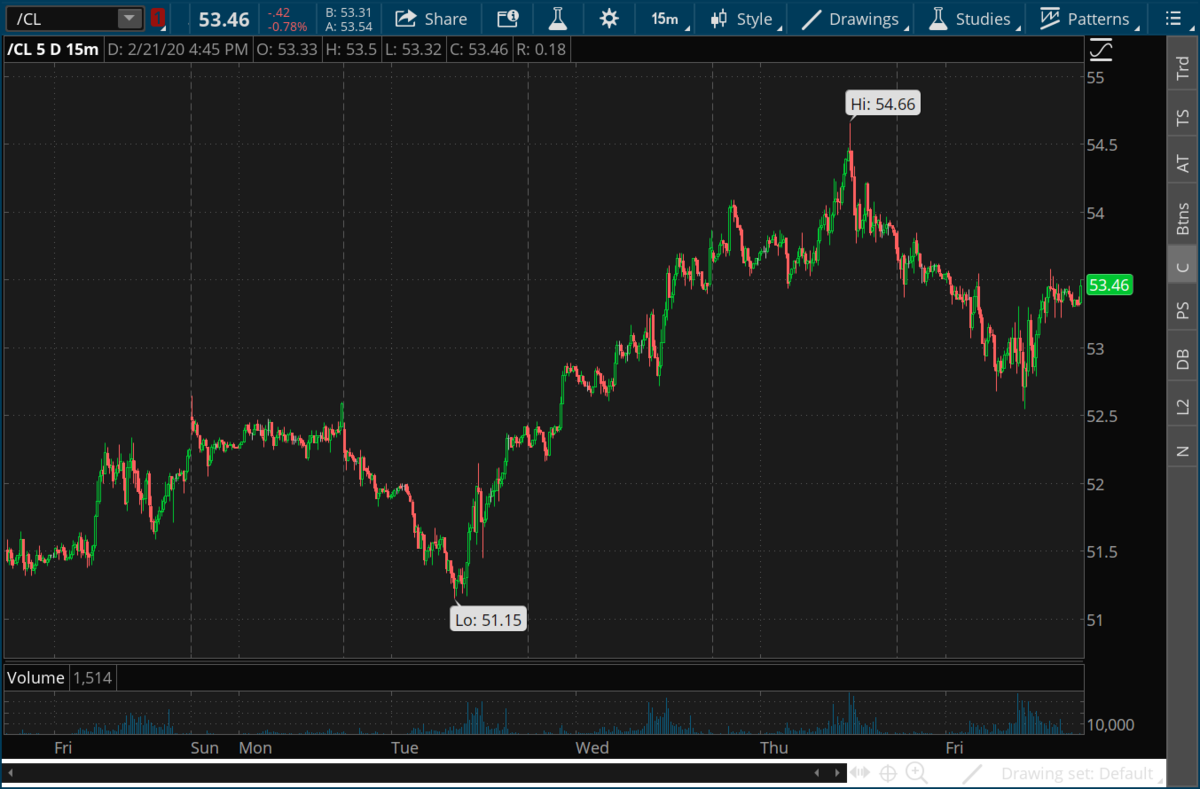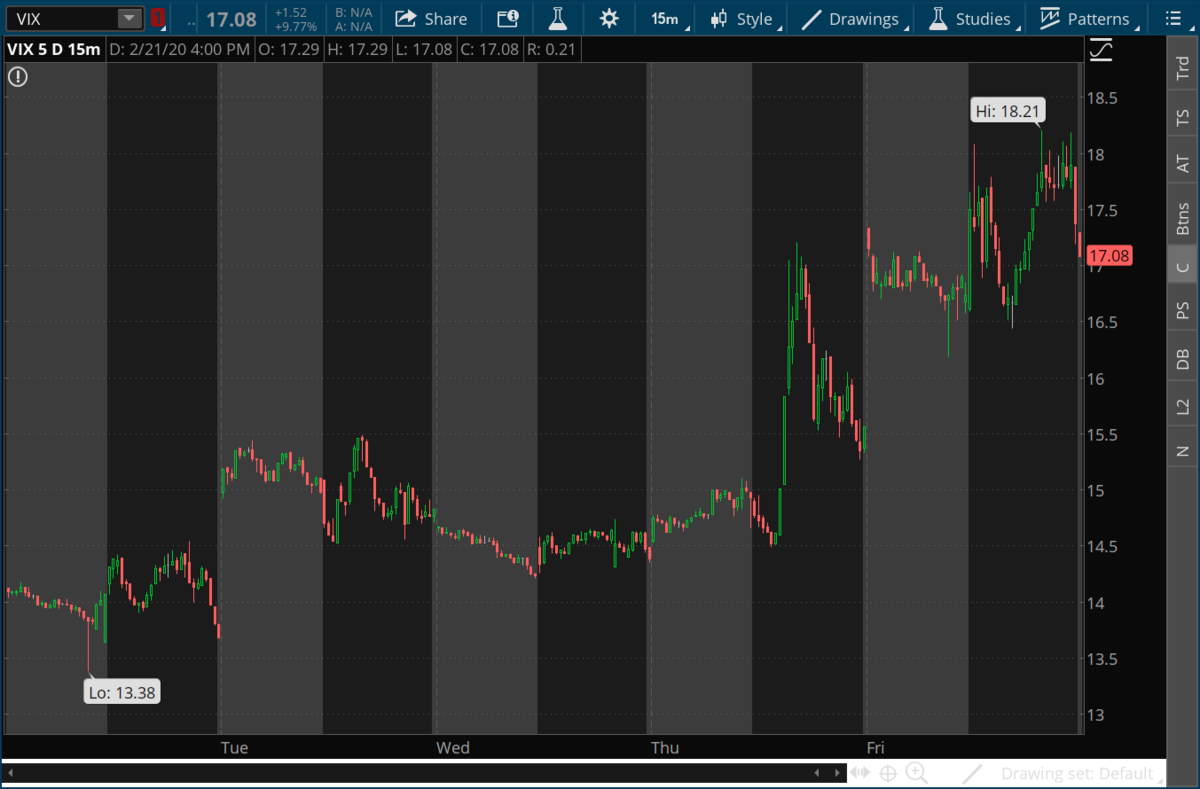 Bonds Yields Reach Record Low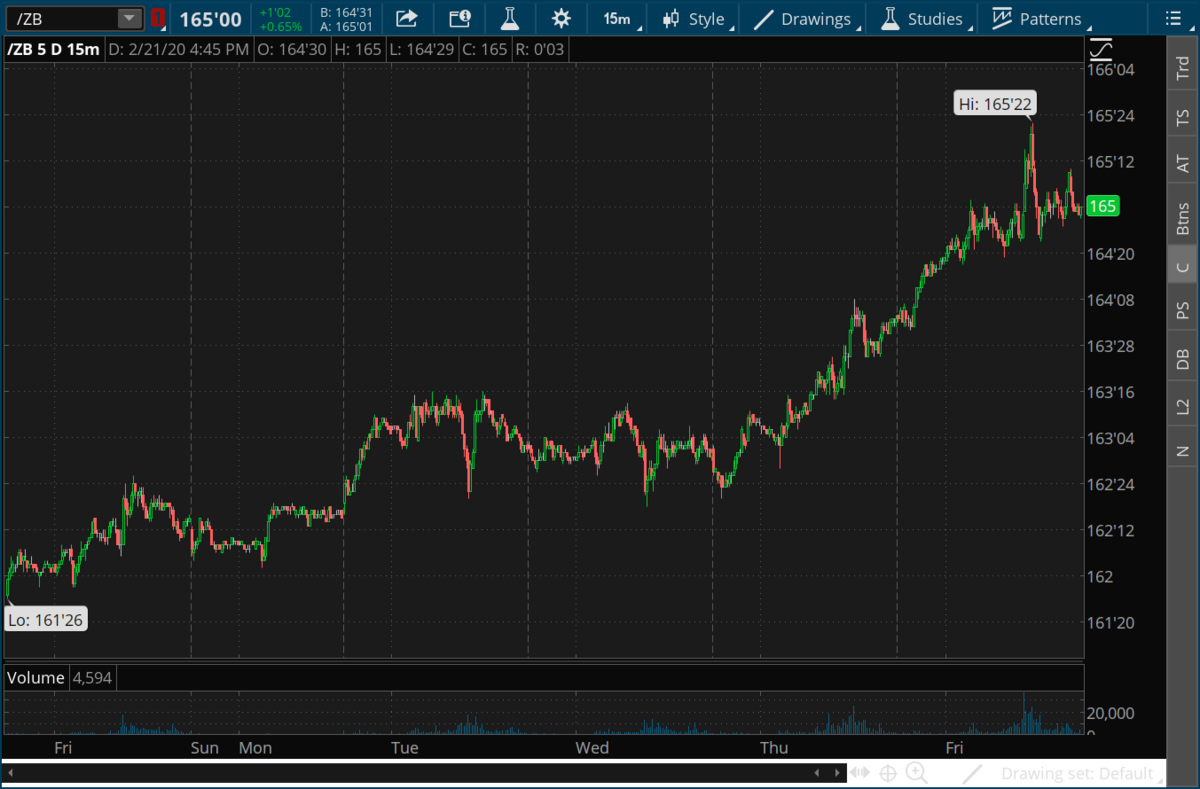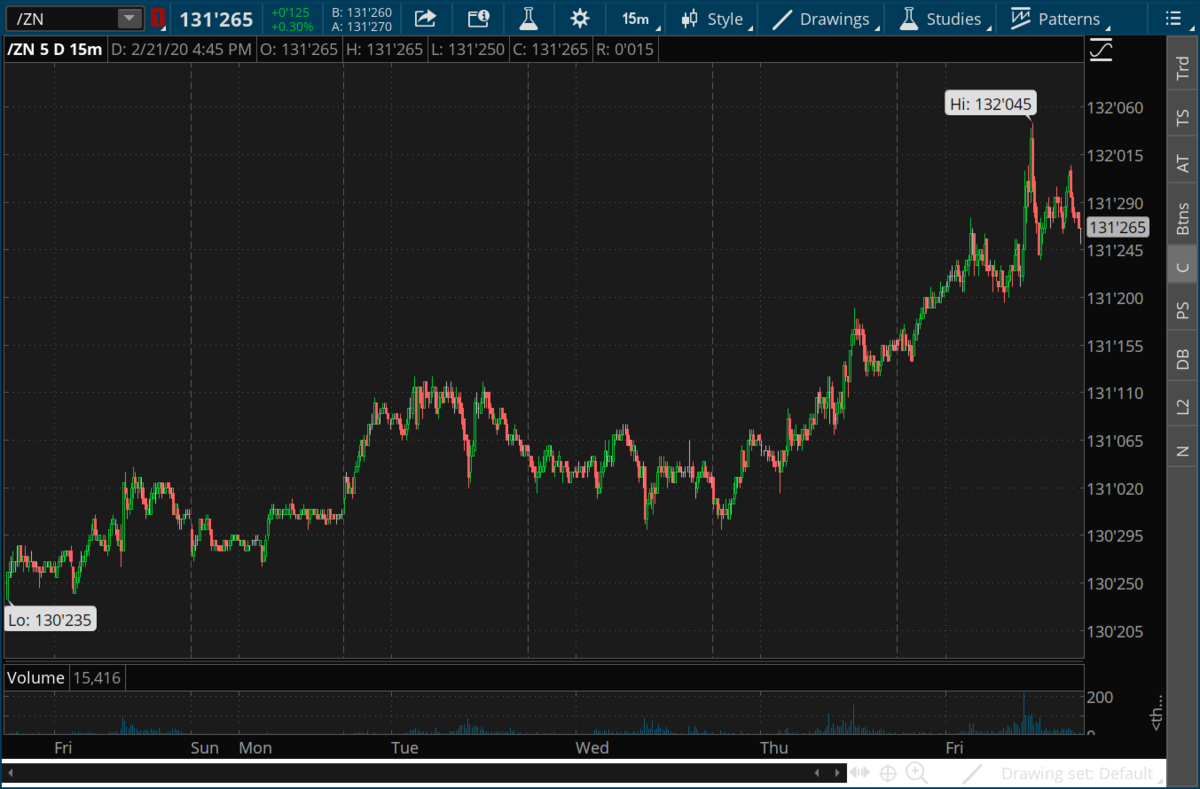 Equities Moving this Week