Friday Market Recap - December 13, 2019
Stocks React to "Phase One" Trade Deal with China
Closing numbers for major indices:
Dow 30: 28,135.38 +3.33 (+0.01%)
Nasdaq: 8,734.88 +17.56 (+0.20%)
S&P 500: 3,168.80 +0.23 (+0.01%)

Commodity prices:
Oil: 59.79 +0.61
Gold: 1,480.60 +8.30
Silver: 16.91 +0.05

Notes and Bonds:
10 year Note: 1.819% -0.08
30 Year Bond: 2.248% -0.073

Currencies:
USD Index: 97.19 -0.21 (-0.21%)

Stocks were little changed on Friday even after China and the U.S. agreed to a phase-one trade deal. 25% tariffs on $250 billion in imports will stay in place and existing duties on another $120 billion in products will be halved to 7.5%. The trade deal struck between the U.S. and China is still short on details.

Goldman is disappointed in trade deal: Tariff rollback 'smaller than expected'
The U.S. said it will reduce tariffs on $120 billion in products to 7.5%, which is only half as large as Goldman's baseline assumption.

"There is still some uncertainty regarding the status of this agreement, as it appears once again that some technical and legal details are still in flux," Goldman's chief economist Jan Hatzius said.

"Neither U.S. nor Chinese officials have been specific about what the reforms are, nor has there been any detail provided regarding the size of Chinese agriculture purchases from the U.S.," Hatzius said.

U.S. Trade Representative Robert Lighthizer said the two sides hope to sign the deal in the first week of January in Washington. He also cautioned the Trump administration has not promised a future rollback of tariffs, adding it would be wise to be skeptical on whether China would deliver on certain agreements.
Boris Johnson secures biggest Conservative Party election win since 1987
At victory celebrations in central London, Johnson told an audience that the country will now leave the EU on January 31.

"We will get Brexit done on time by the 31st of January, no ifs, no buts, no maybes," he said.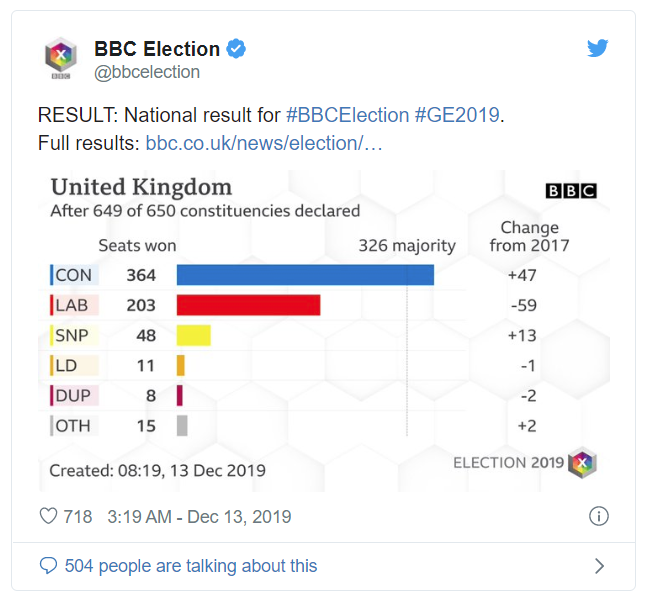 Below are charts for Thursday and Friday, which encompass the China Trade Volatility from when it began Thursday morning.
ES for Thursday and Friday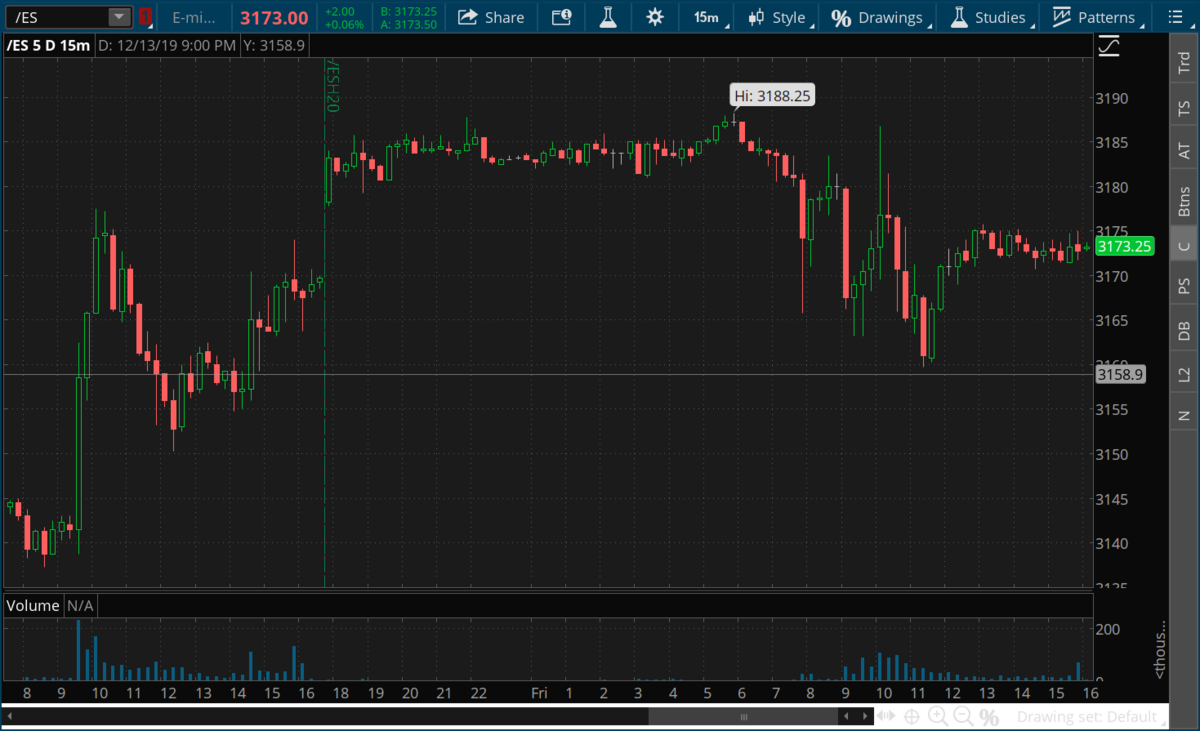 Gold for Thursday and Friday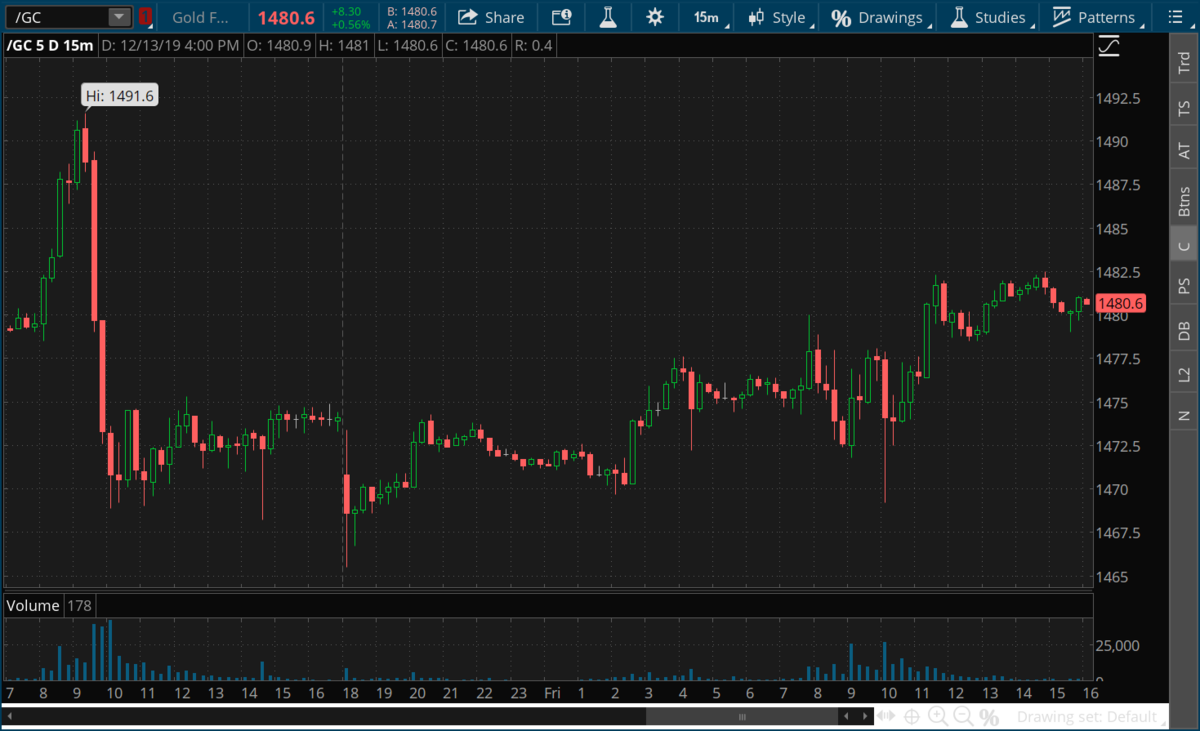 Crude Oil for Thursday and Friday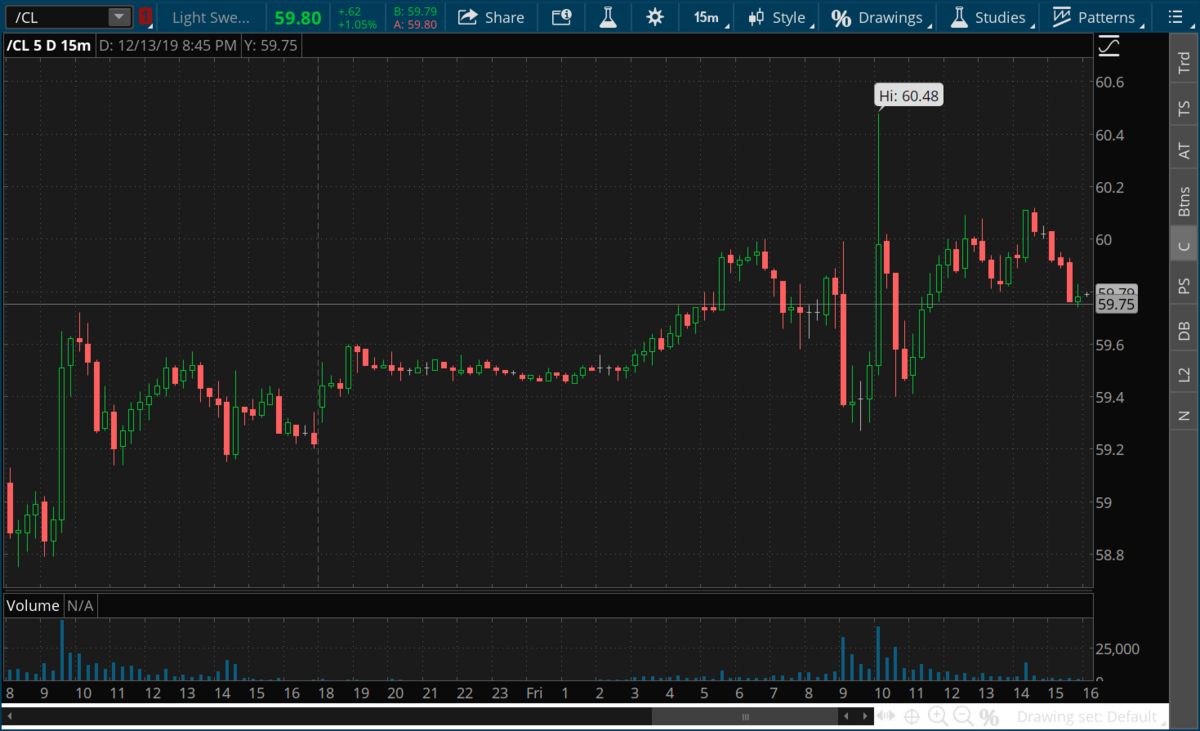 30 Year Bond Chart for Thursday and Friday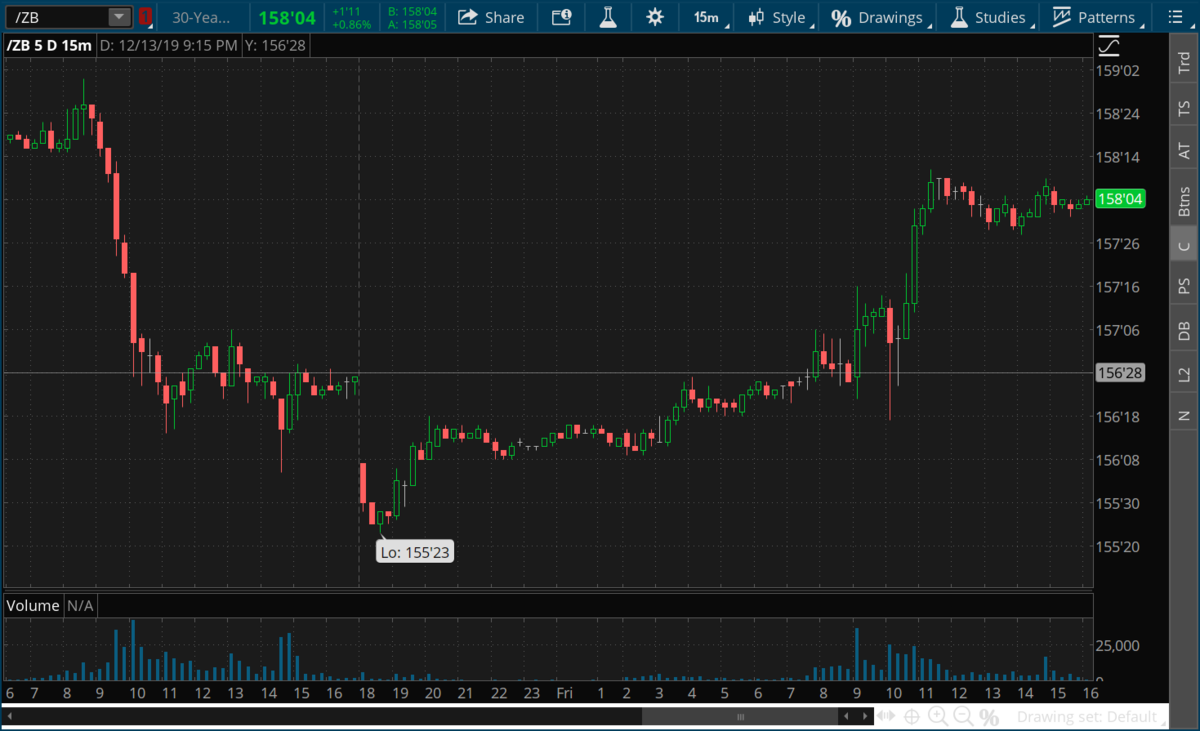 10 Year Note for Thursday and Friday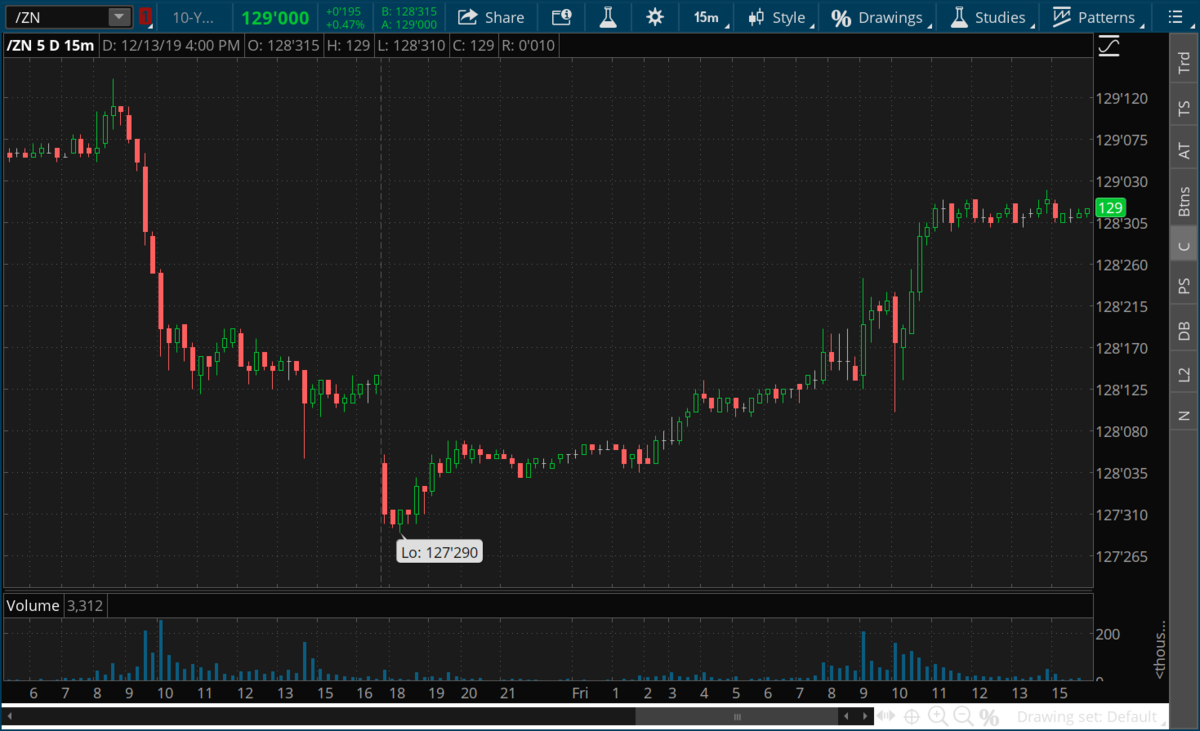 Tom O'Brien's 4pm EST Stock Market Video Update