Friday Market Recap - November 22, 2019
Major Indices Break Winning Streak
All the major indices finished in positive territory for Friday trading as we approach next week's shortened holiday trading for Thanksgiving, yet the S&P 500 finished with its first weekly loss in more than a month.

For the week, the S&P 500 lost about 0.3% and snapped a six-week winning streak. The Dow declined 0.5% and had for its first one-week pullback in five weeks. The Nasdaq ended a seven-week winning streak, dropping about 0.3%.

Friday closing numbers for major indices:
Dow 30: 27,875.62 +109.33 (+0.39%)
Nasdaq: 8,519.88 +13.67 (+0.16%)
S&P 500: 3,110.29 +6.75 (+0.22%)

Commodity closing prices:
Oil: 57.92 -0.66 (-1.13%)
Gold: 1,462.00 -1.60 (-0.11%)
Silver: 16.97 -0.10 (-0.56%)

Notes and Bonds:
10 year Note: 1.771% -0.001
30 Year Bond: 2.219% -0.012

Currencies:
USD Index: 98.27 +0.28 (0.29%)
15-Minute Chart of ES for the Week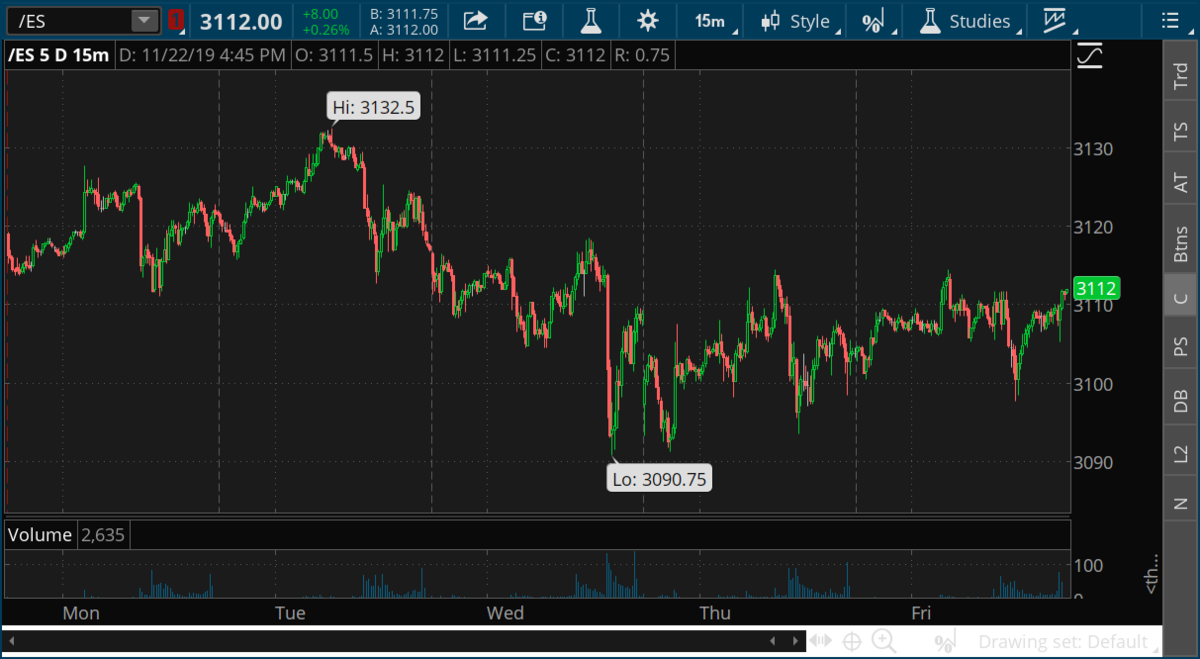 Tesla Unveils their CyberTruck
Tesla unveiled their long awaited Cybertruck at a promotional event in L.A. on Thursday night and disappointed investors as the design was not what many had expected, and the dramatic unveil fell far below expectations when the supposed unbreakable windows shattered twice while on stage being announced by Elon Musk himself.

Many questions remain with almost 2 years until the expected launch in late 2021 with a price tag of $39,900.

TSLA shares finished Friday's trading session at $333.04 down $21.79 or -6.14% on the session.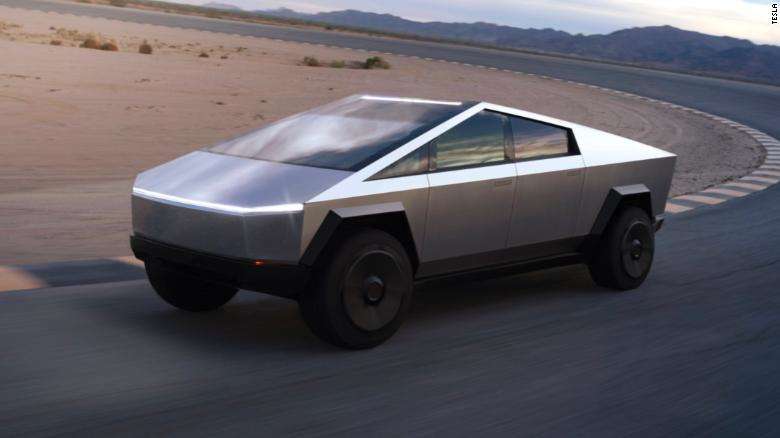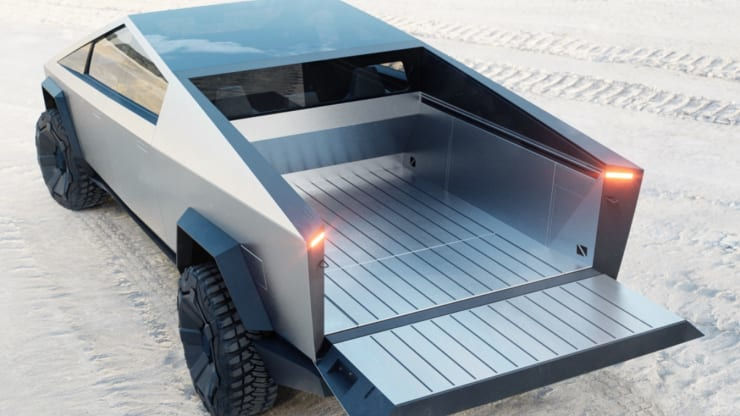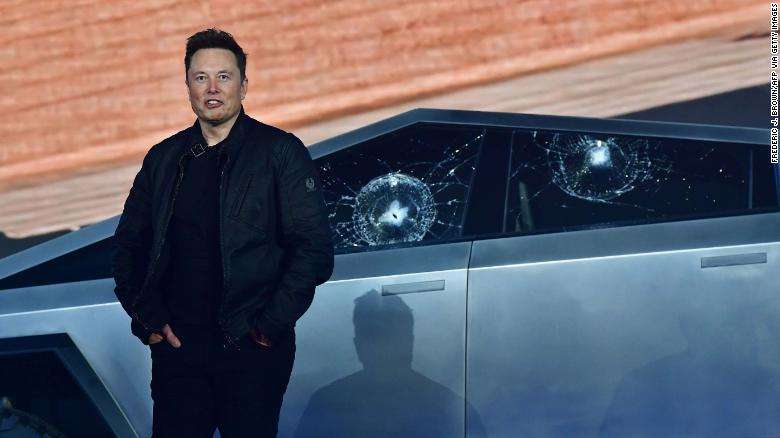 Target Delivers Big Week on Earnings
Target finished trading last week at $113.21 and this week they closed the Friday session at $127.02, up $13.81 (12.20%) over the 5 days.

Target delivered their earnings early Wednesday morning and had many aspect that delighted investors. Apparel sales were up more than 10%, which also helped strengthen their profit margins.

Target shares are up more than 90% this year, and the company now has a market cap of more than $64 billion.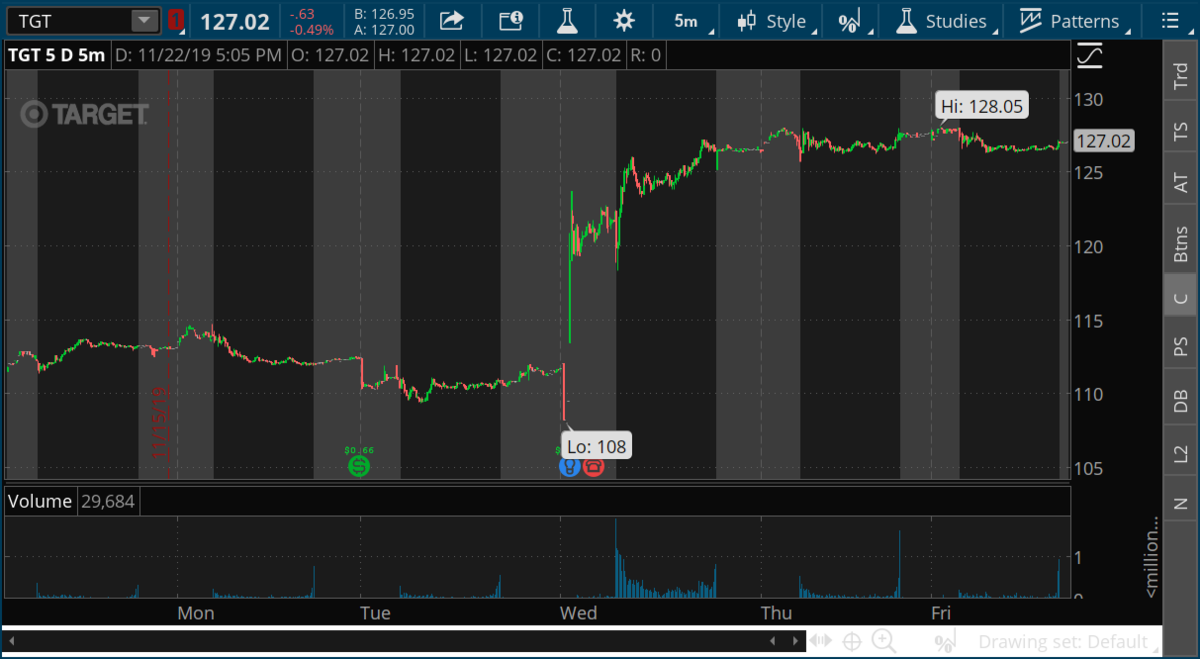 Equities Making Moves this Week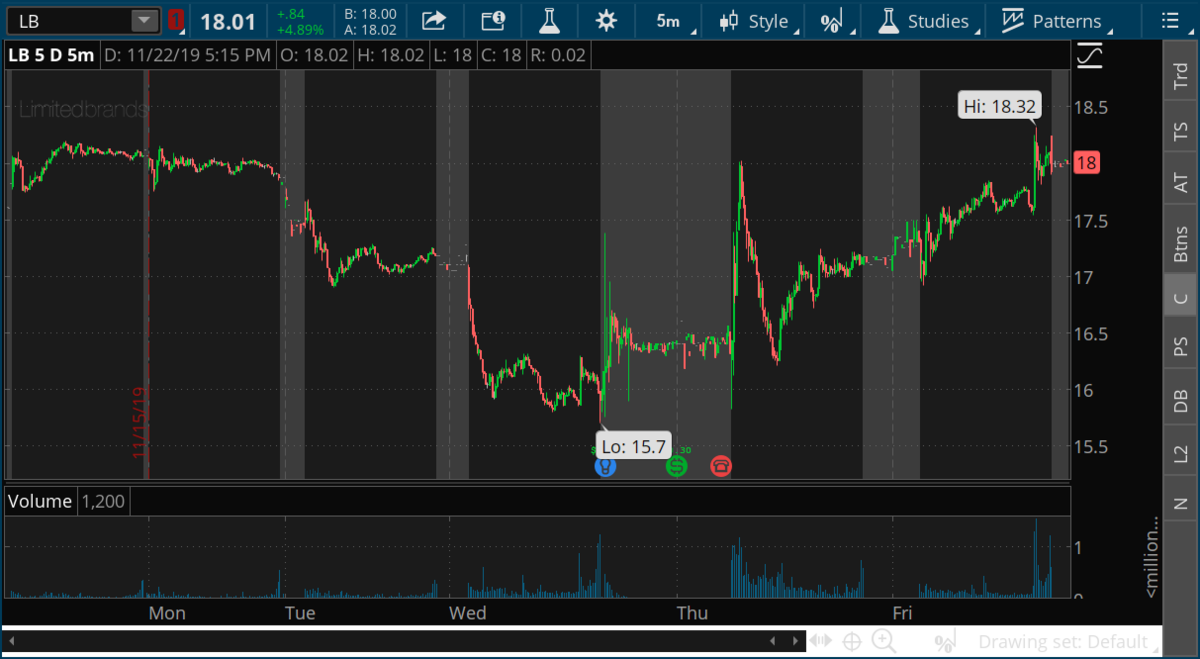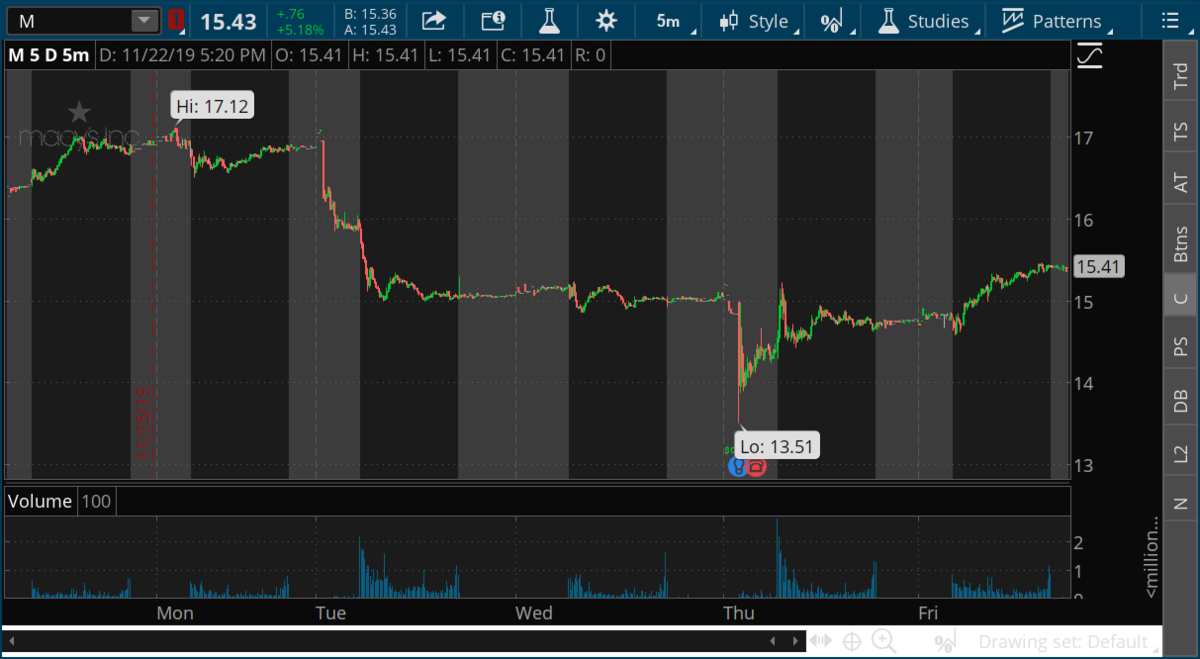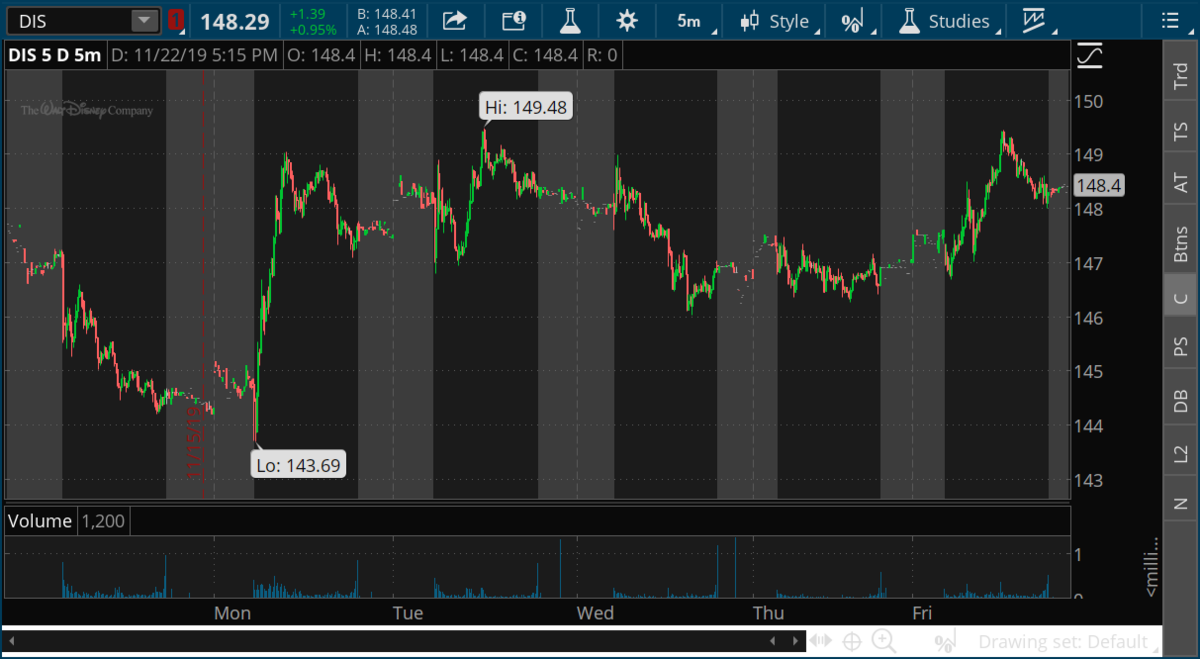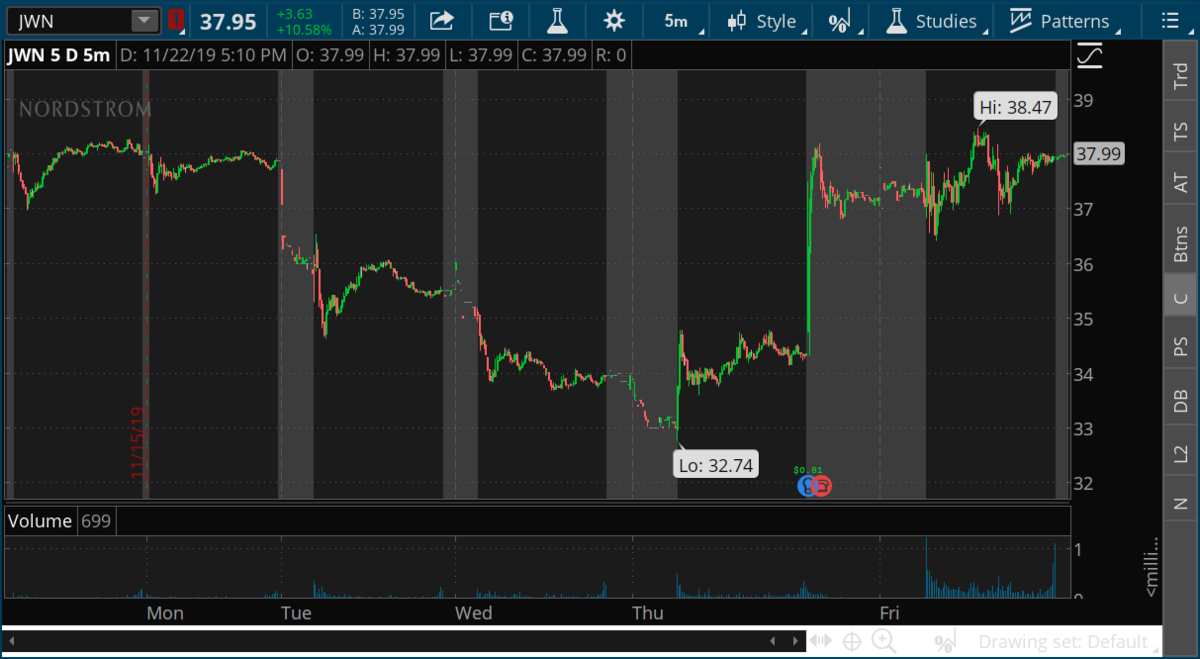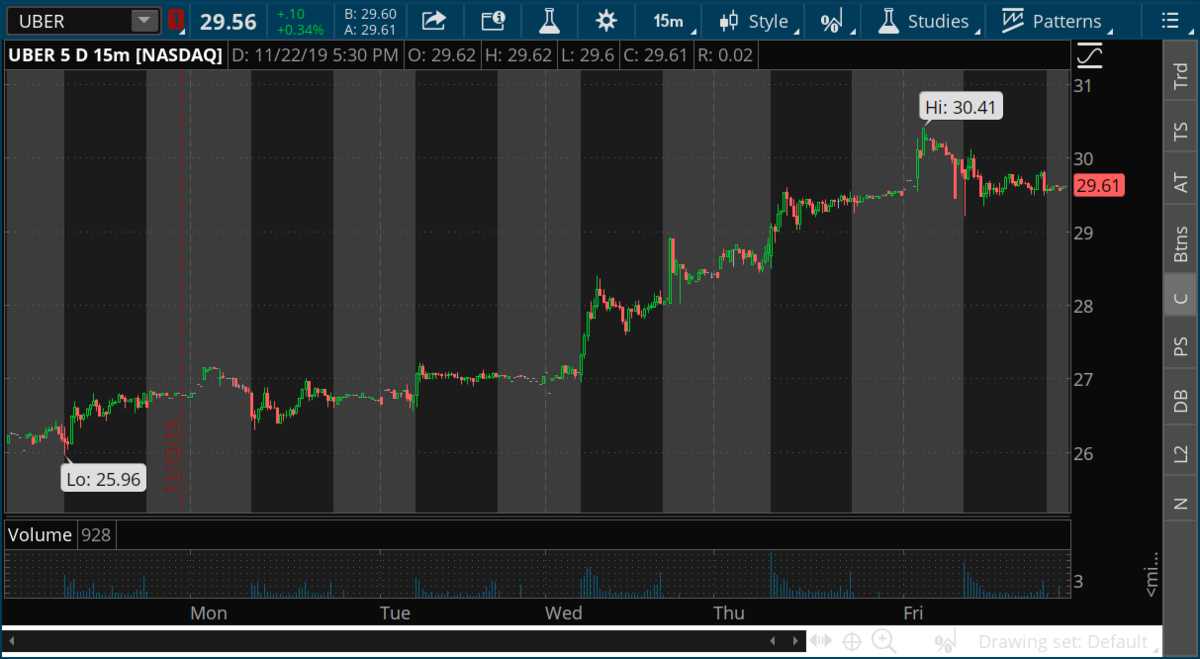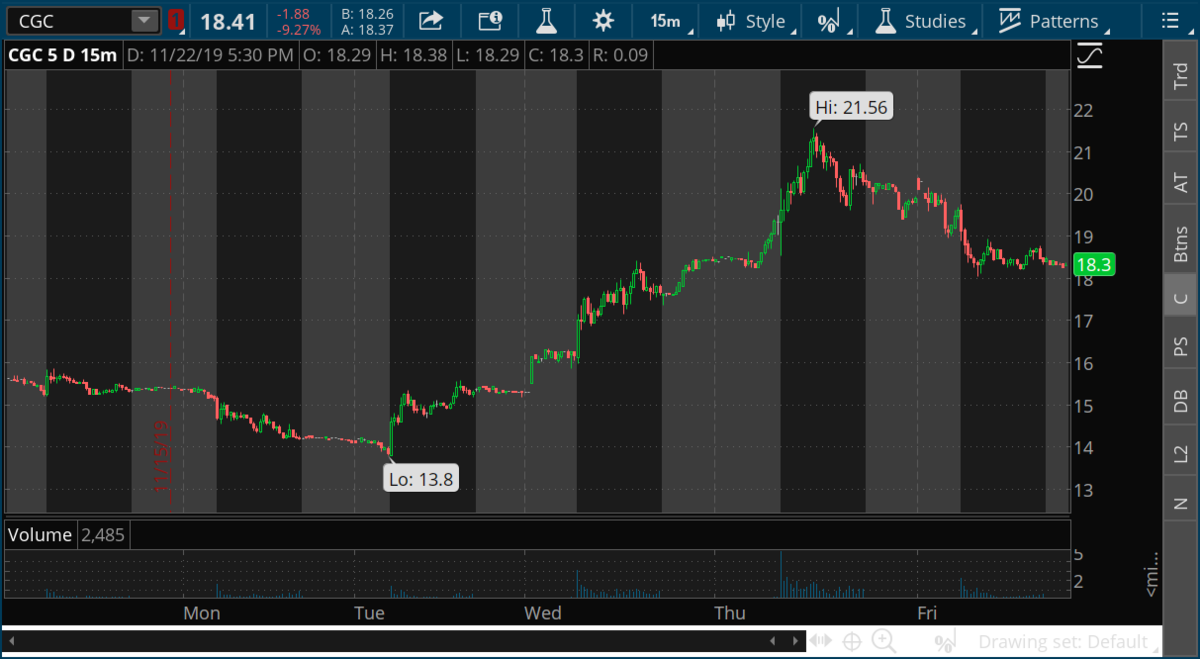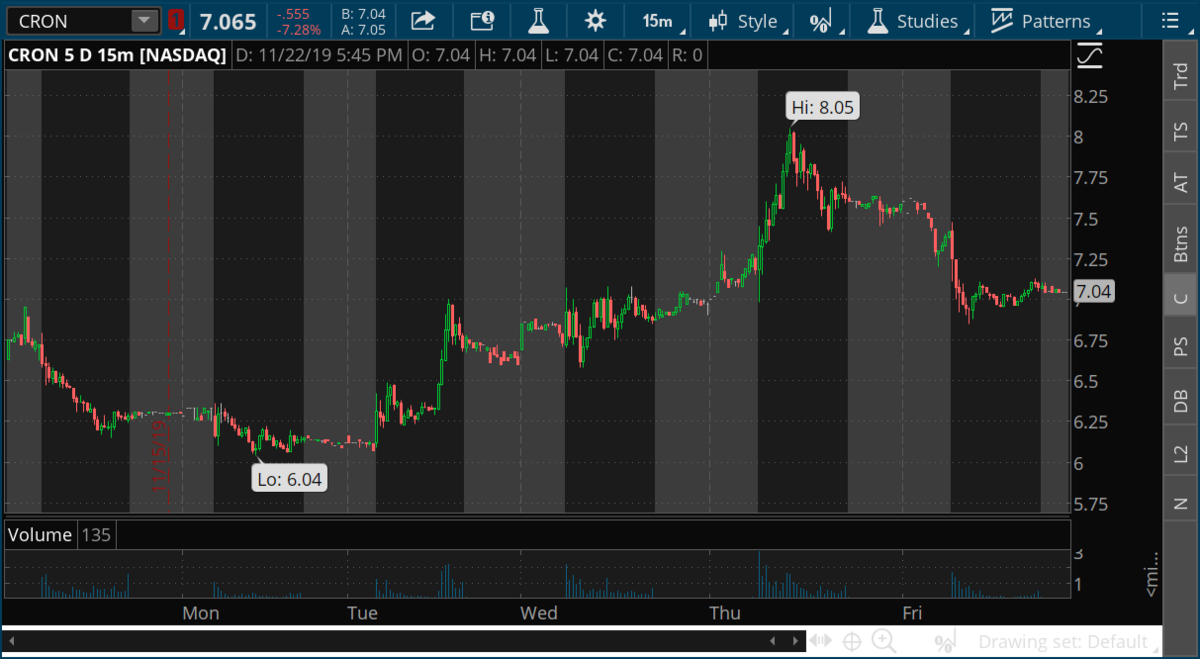 See you Monday morning for live programming on
TigerTV
at 9am EST at TFNN.com!
Catch up on all the week's show over the weekend by visiting our
TFNN YouTube page
and don't forget to subscribe!
Tommy O'Brien
TFNN