Market Recap - December 11, 2019
Stocks Finish Higher After Powell Signals No Rate Hikes in 2020
Closing numbers for major indices:
Dow 30: 27,881.72 +29.58 (+0.11%)
Nasdaq: 8,616.18 +37.87 (+0.44%)
S&P 500: 3,132.52 +9.11 (+0.29%)

Commodity prices:
Oil: 58.85 -0.40
Gold: 1,479.60 +11.50
Silver: 16.85 +0.24

Notes and Bonds:
10 year Note: 1.798% -0.033
30 Year Bond: 2.231% -0.021

Currencies:
USD Index: 97.12 -0.29 (-0.30%)
5 Minute Chart of S&P Futures Wednesday
The Fed keeps its benchmark rate in a target range of 1.5%-1.75% as expected. The decision to keep rates unchanged was unanimous, following several dissents in recent meetings.

Fed Chair Jerome Powell says he'd prefer to let inflation rise and hold above the central bank's target before considering future interest rate hikes.

"A significant move up in inflation that's also persistent before raising rates to address inflation concerns: That's my view," he said.

The Fed uses adjustments in interest rates to target inflation of 2% — as measured by the core PCE, not the consumer-price index — to guarantee that U.S. growth is expanding at a healthy pace.

Markets traded higher on the Fed decision to hold rates at their current levels, and Chairman Powell's press conference, which signaled no rate hikes in the coming year.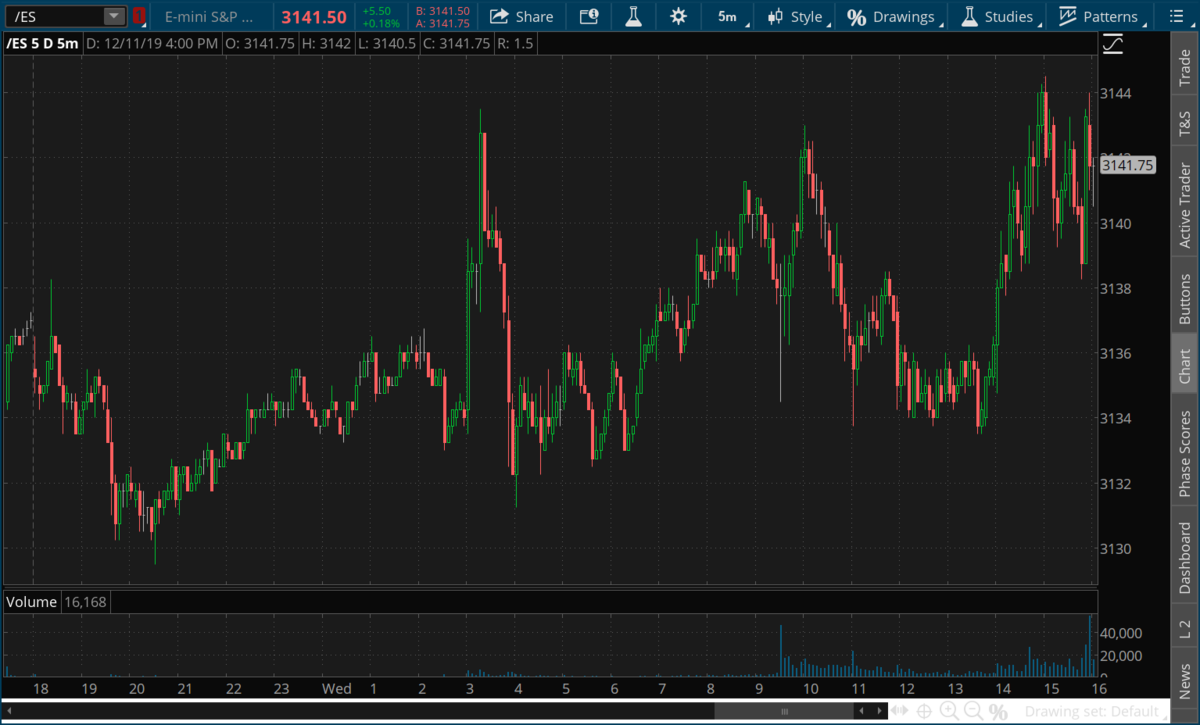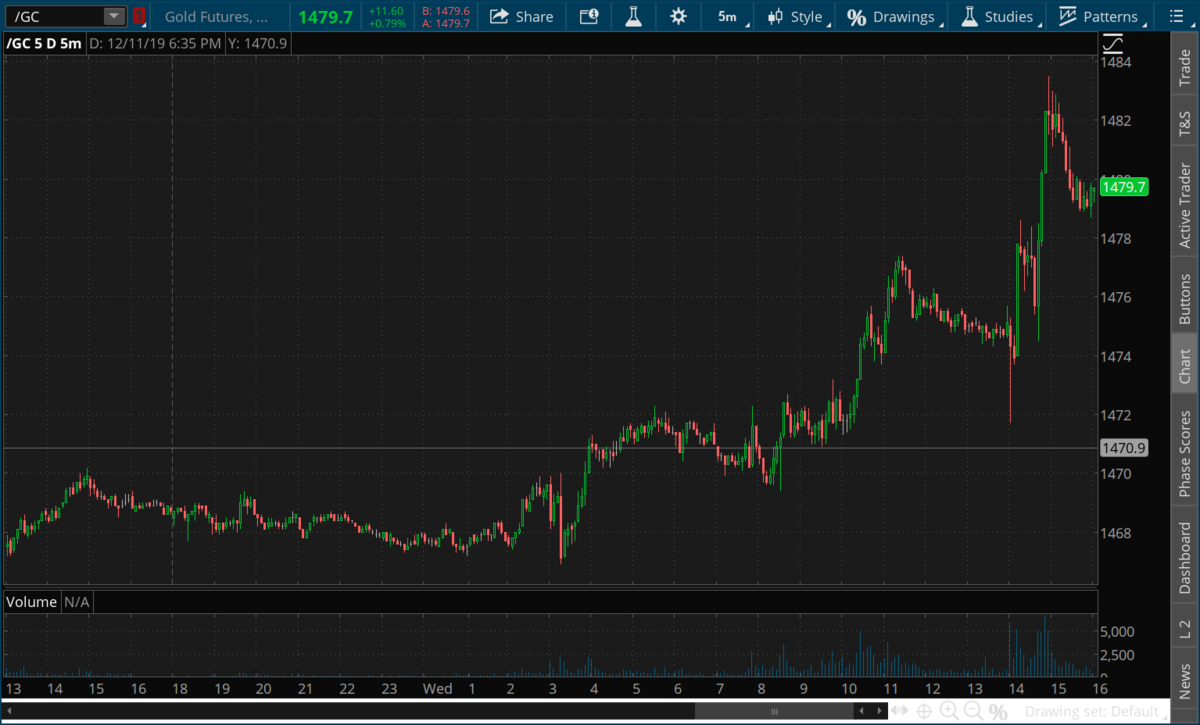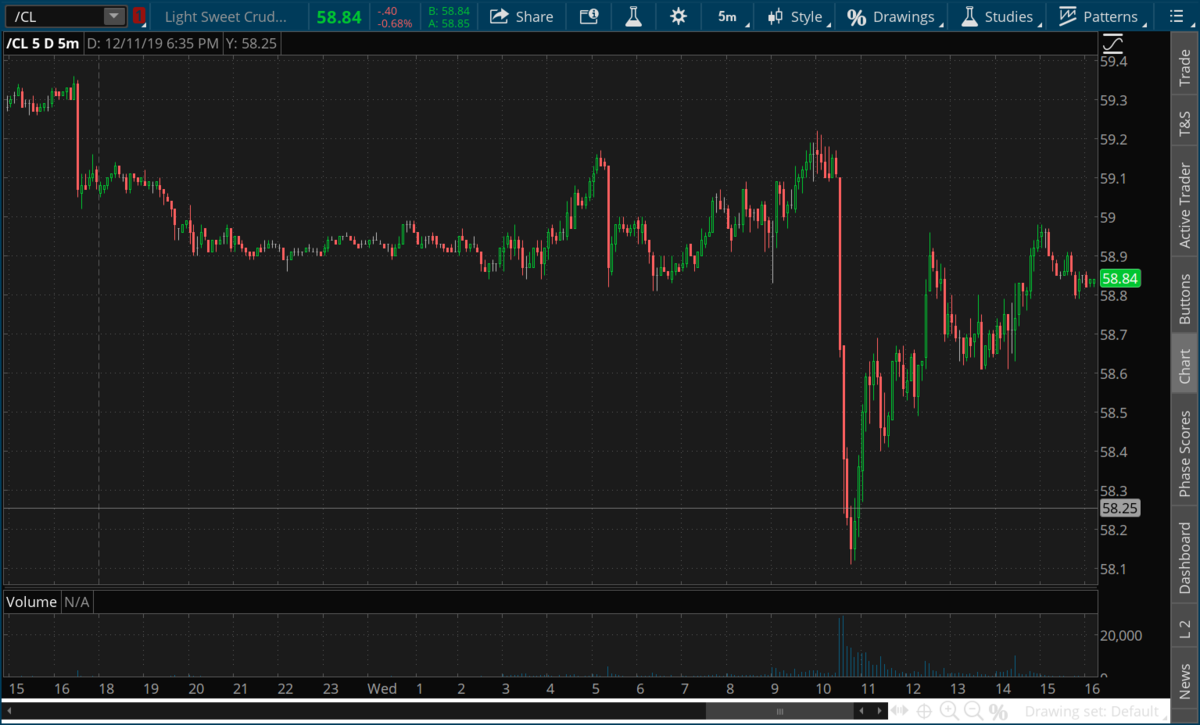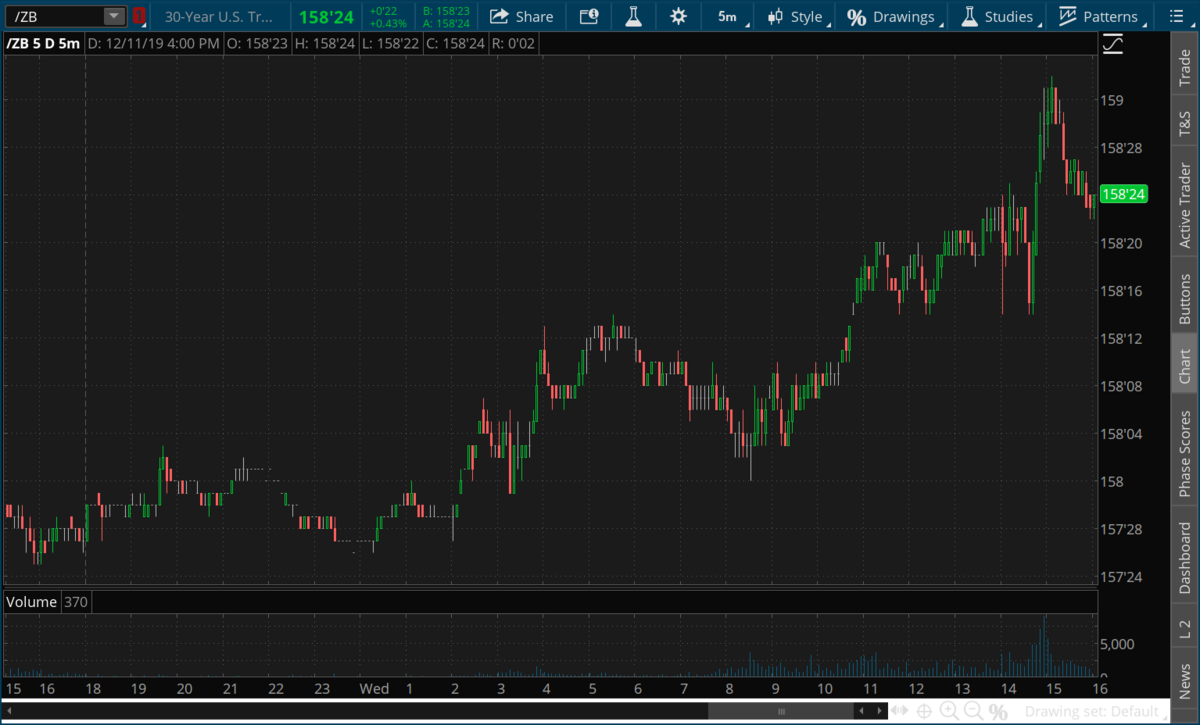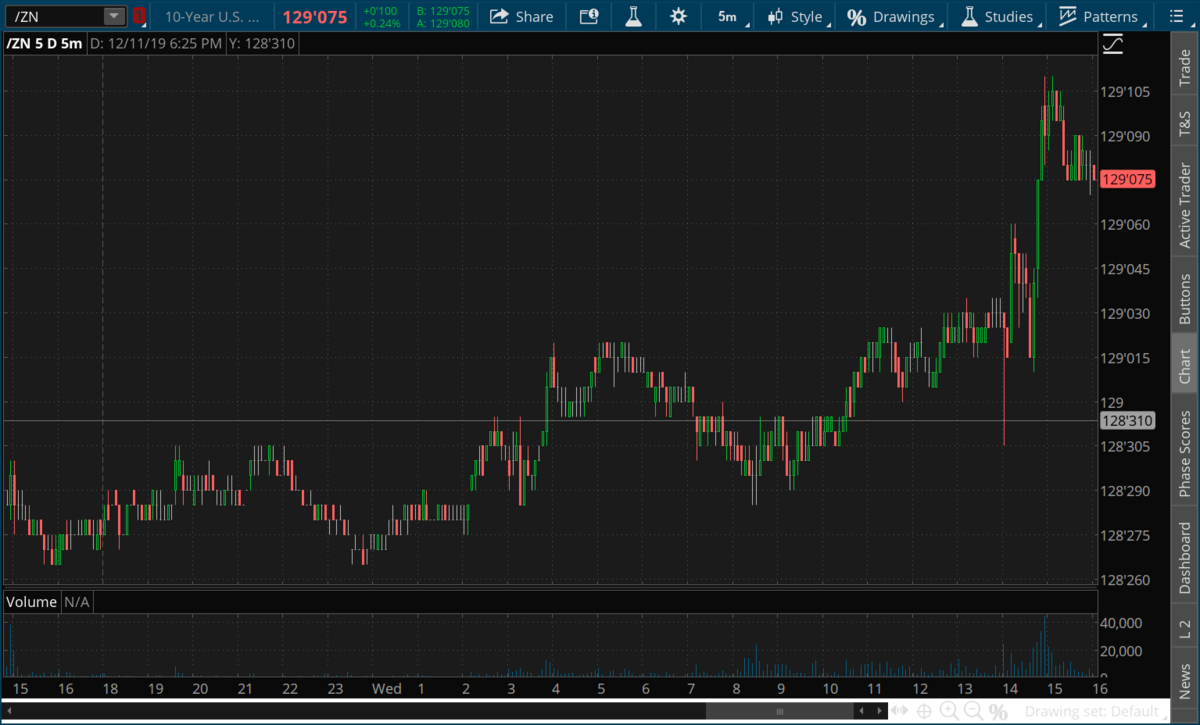 Jobless Claims Due Thursday at 8:30am EST
Economist are estimating 212,000 Americans filed applications for unemployment benefits last week, according to Dow Jones, up from the previous week's 203,000 claims.
Tech Earnings Thursday
Technology companies Oracle, Adobe and Broadcom all report earnings after the bell on Thursday.
UK Election with Brexit Implications
The U.K.will have its third general election in five years on Thursday, as Prime Minister Boris Johnson tries to achieve a parliamentary majority to deliver his Brexit plan.

Results will begin at about 10pm in the UK - or 5pm EST Thursday evening.

A respected voter poll on Wednesday raised the prospect of a hung Parliament, meaning the Conservative Party might fail to win a majority if Jeremy Corbyn's opposition Labour Party snags some of the votes. The Conservatives led by Boris Johnson are relying on achieving a majority in the 650-seat parliament in order for him to get his Brexit deal, the Withdrawal Agreement, through Parliament and for the U.K. to leave the EU by January 31, 2020.
Tom O'Brien's 4pm EST Stock Market Video Update