Market Recap - December 12, 2019
Stocks Trade Higher on Reports of China Trade Deal
Closing numbers for major indices:
Dow 30: 27,881.72 +220.75 (+0.79%)
Nasdaq: 8,616.18 +63.27 (+0.73%)
S&P 500: 3,132.52 +26.94 (+0.86%)

Commodity prices:
Oil: 59.29 +0.53
Gold: 1,473.60 -1.40
Silver: 16.91 +0.14

Notes and Bonds:
10 year Note: 1.906% +0.116
30 Year Bond: 2.318% +0.098

Currencies:
USD Index: 96.98 -0.10 (-0.10%)
5 Minute Chart of S&P Futures Wednesday
The Trump administration has reached a trade deal in principle with China, three sources close to the talks told CNBC.

The Trump administration has offered to eliminate tariffs on Chinese goods set to take effect Sunday and cut some existing duties in half, sources told CNBC.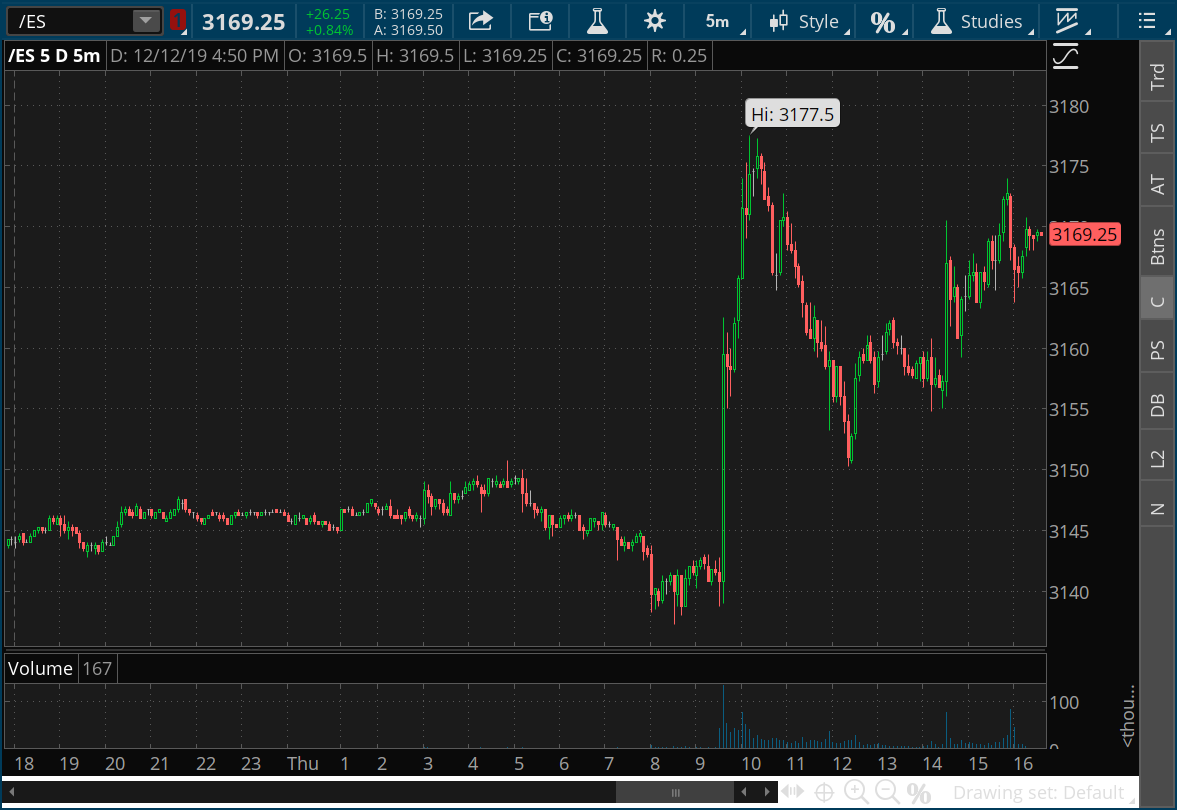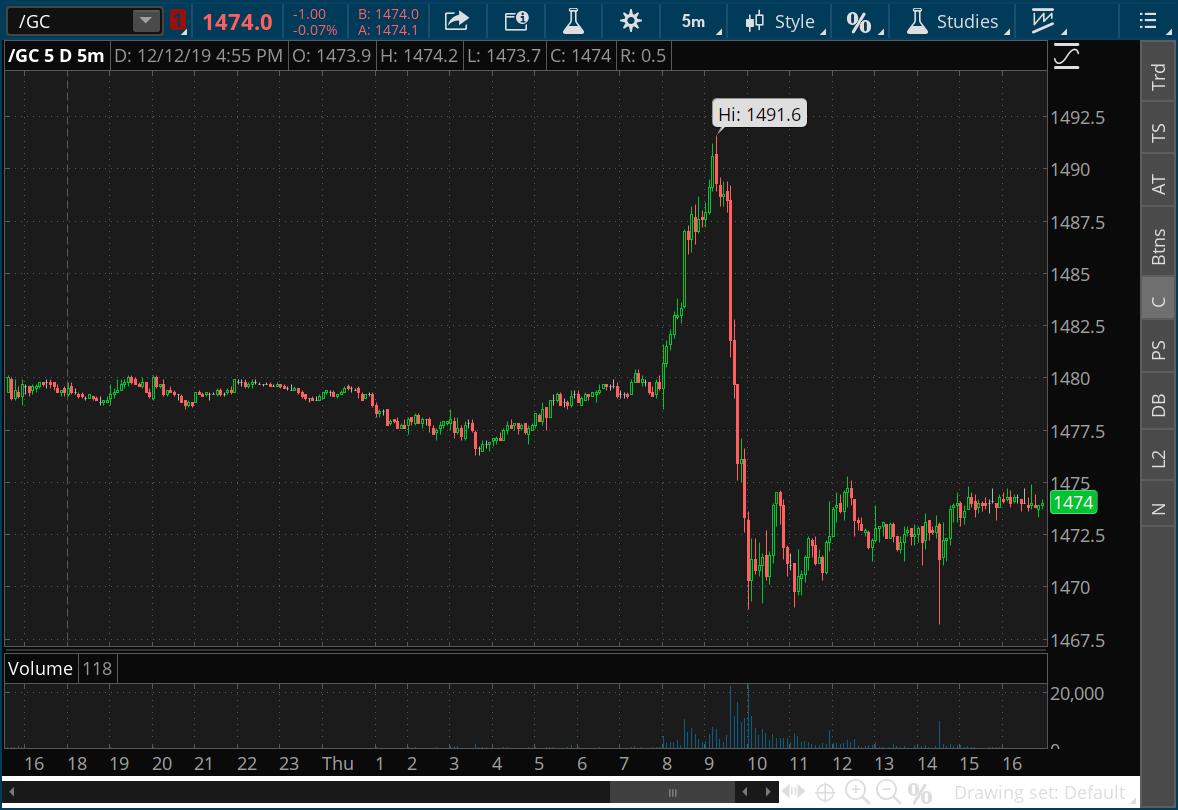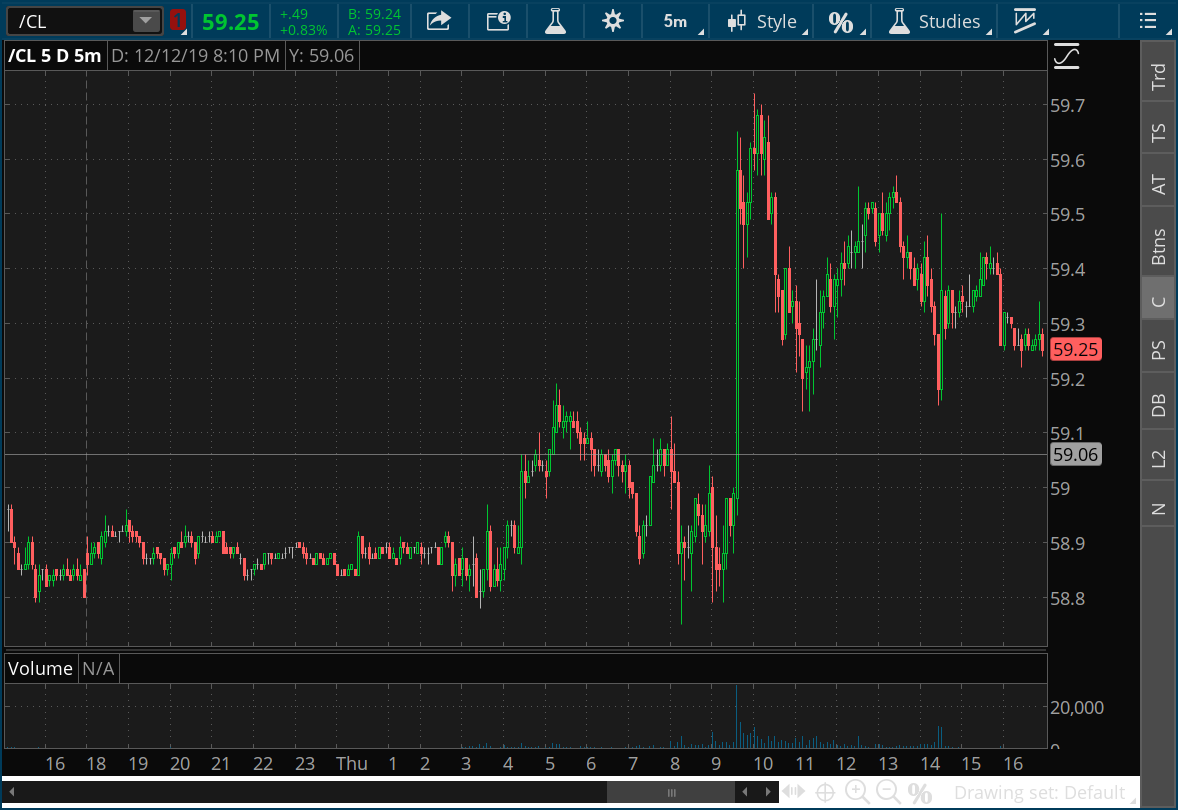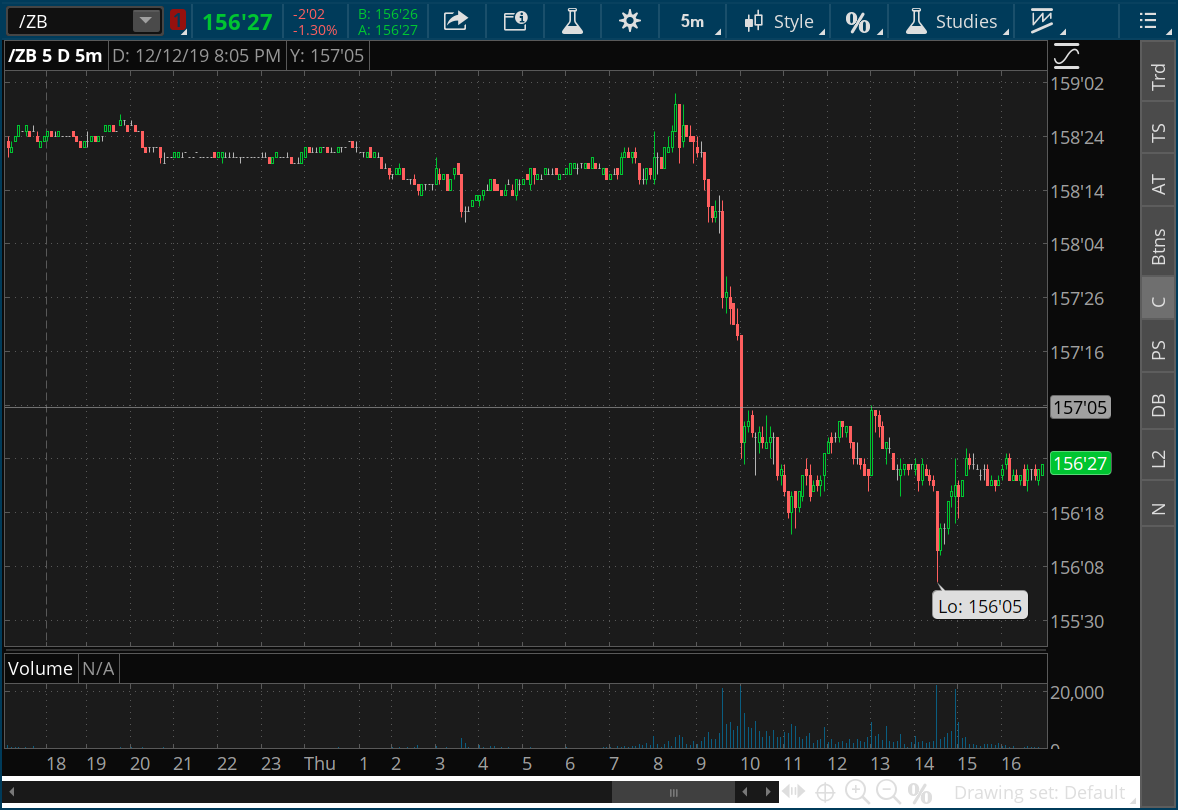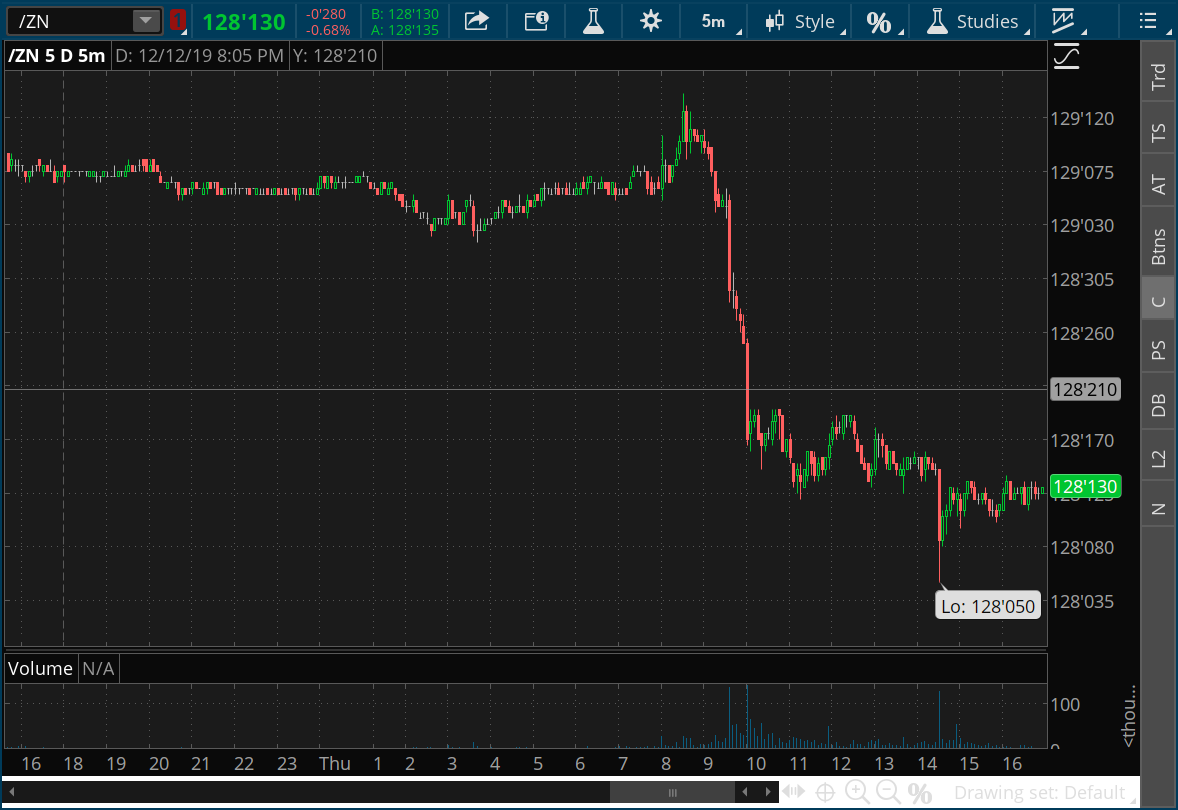 Boris Johnson's Conservative Party set to win UK election with a clear majority, exit poll shows
The U.K. voted today in its third general election in five years, as Prime Minister Boris Johnson achieved a parliamentary majority to deliver his Brexit plan.

The exit poll, a survey of thousands of voters that has been accurate in recent years, was released soon after voting stations around the U.K. closed at 10 p.m. London time.
Tom O'Brien's 4pm EST Stock Market Video Update