Market Recap - December 26, 2019
S&P and DJIA Close at Record High! Nasdaq hits 9,000 for First Time!
Closing numbers for major indices:
Dow 30: 28,621.39 +105.94 (+0.37%)
Nasdaq: 8,827.74 +69.51 (+0.78%)
S&P 500: 3,191.14 +16.53 (-0.51%)

Commodity prices:
Oil: 61.75 +0.64
Gold: 1,516 +11.20
Silver: 17.98 +0.127

Notes and Bonds:
10 year Note: 1.89%
30 Year Bond: 2.32%

Currencies:
USD Index: 97.58 -0.08 (-0.08%)

Special LIVE Early TigerTV Lineup Friday Morning!

Live Broadcasting Schedule for Friday December 27, 2019:

7-8 AM EST - Basil Chapman hosts "The Tiger Technician's Hour"
8-9 AM EST - Steve Rhodes hosts "The Trader's Edge"
9-10 AM EST - Larry Pesavento hosts "Trade What You See"
10-11 AM EST - Tom & Tommy O'Brien host "The Bull / Bear Trading Hour"
11-12 AM EST - TD Ameritrade Network brings you "Fast Market" with Kevin Hincks and Coffey
Nasdaq crosses 9,000, Dow and S&P 500 notch new highs as year-end rally rolls on
The Dow Jones Industrial Average rose 105.94 points, or 0.37%, to 28,621.39, while the S&P 500 climbed 0.51% to 3,239.91. The Nasdaq Composite finished the day 0.78% higher at 9,022.39, topping the 9,000 mark for the first time ever. Three major averages all hit new all-time highs. Amazon gained more than 4% after they said their holiday shopping season broke all records.

The S&P 500 notched its 34th record close Thursday. The benchmark has risen 3.1% this month and 8.8% this quarter, bringing the year-to-date gains to 29.2%. The S&P 500 has a good chance at scoring a historic year: It is now less than 1 percentage point from posting the best annual performance since 1997.
US jobless claims fall to 222,000
Initial claims for state unemployment benefits decreased 13,000 to a seasonally adjusted 222,000 for the week ended Dec. 21, the Labor Department said on Thursday.

Economists polled by Reuters had forecast claims would fall to 224,000 in the latest week. Economists polled by Dow Jones forecast a slightly lower total, with a prediction of 220,000.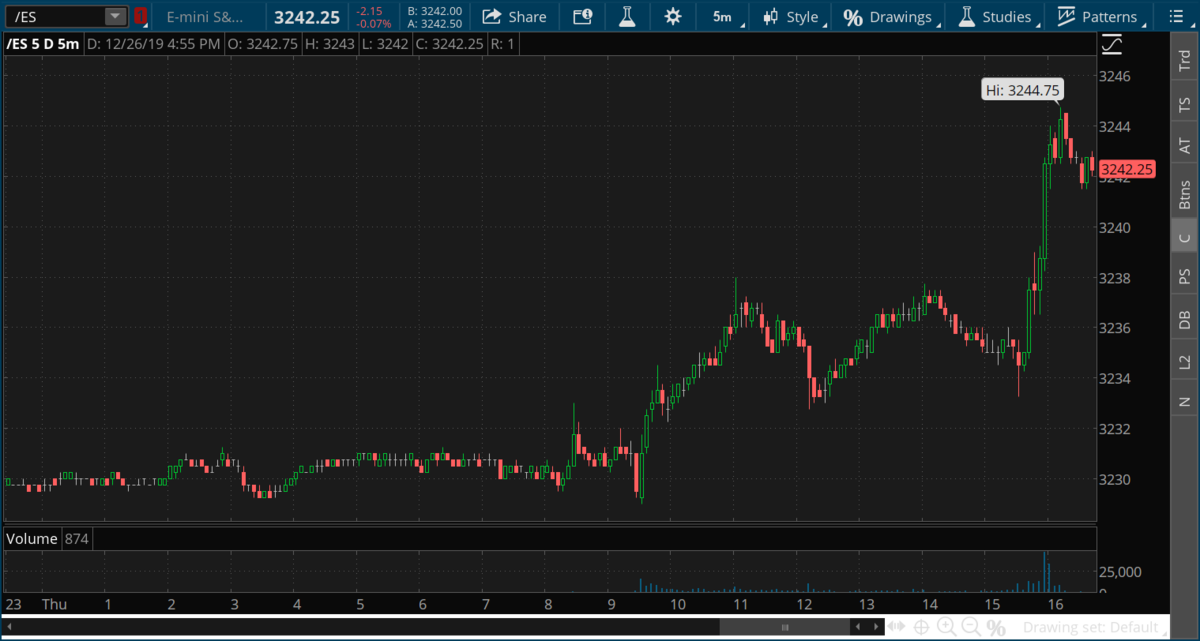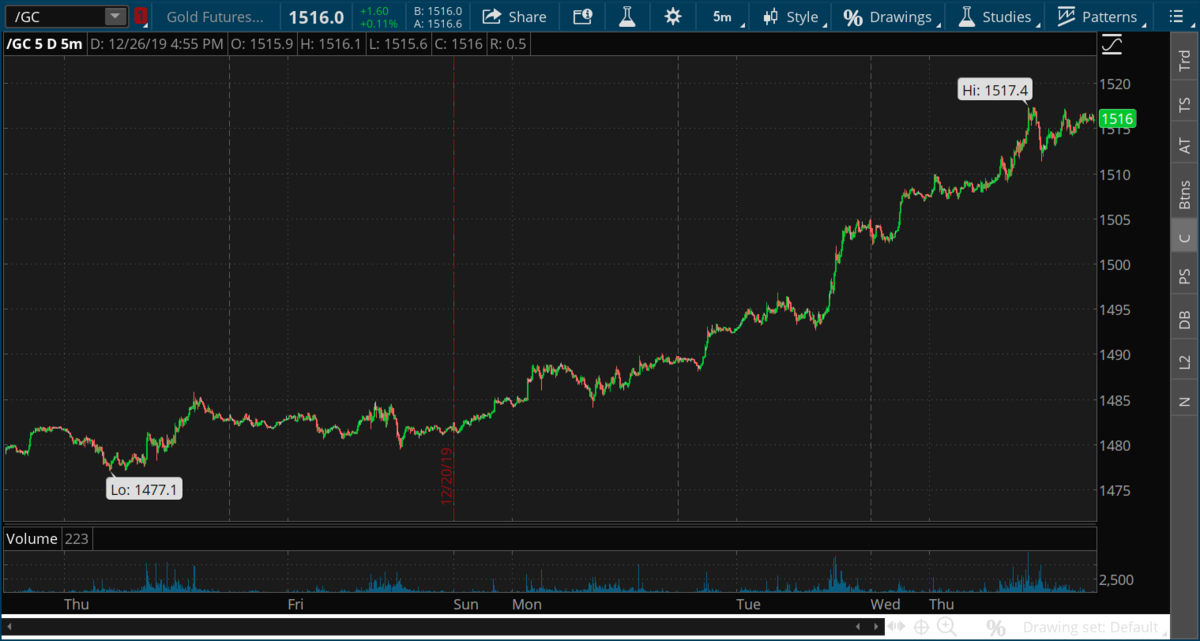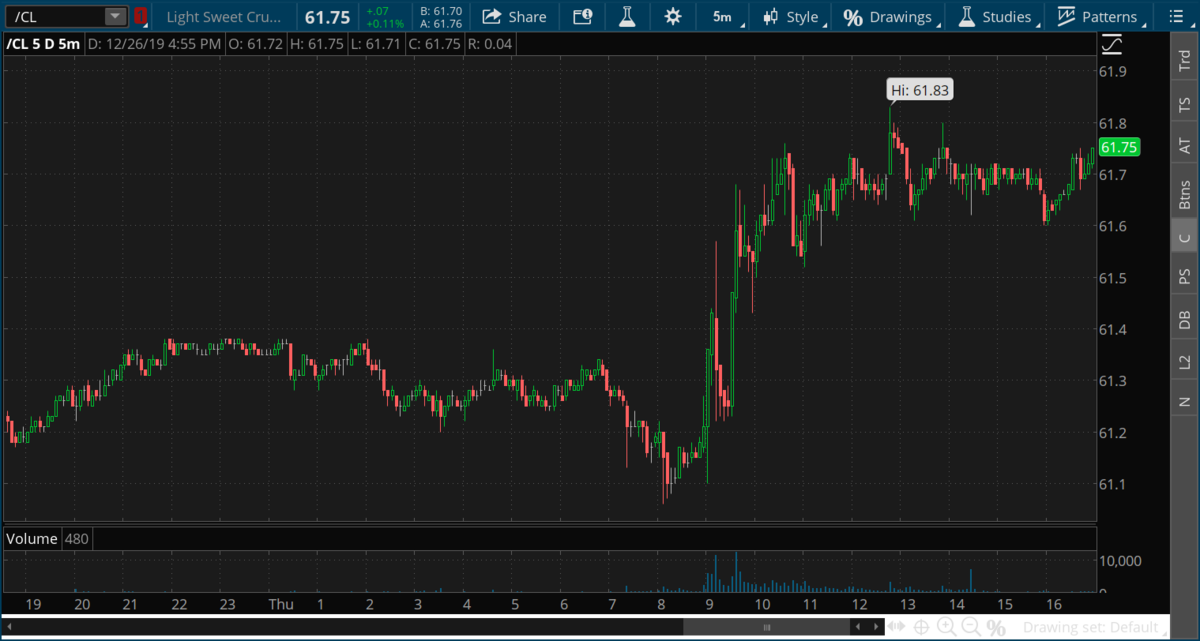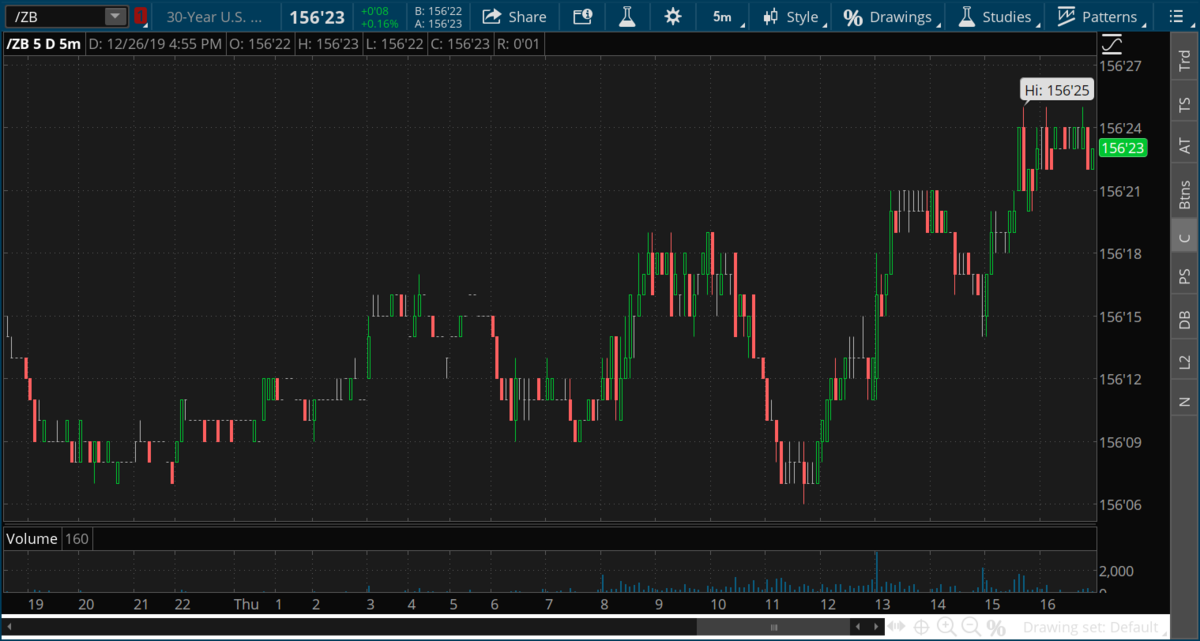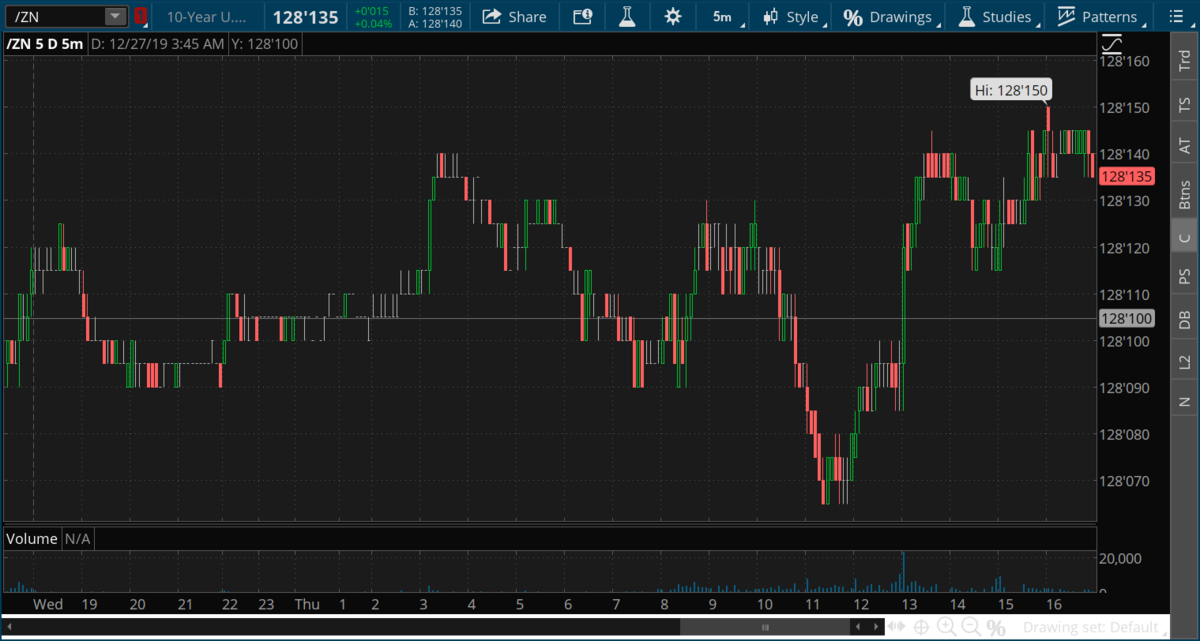 Tom O'Brien's 4pm EST Stock Market Video Update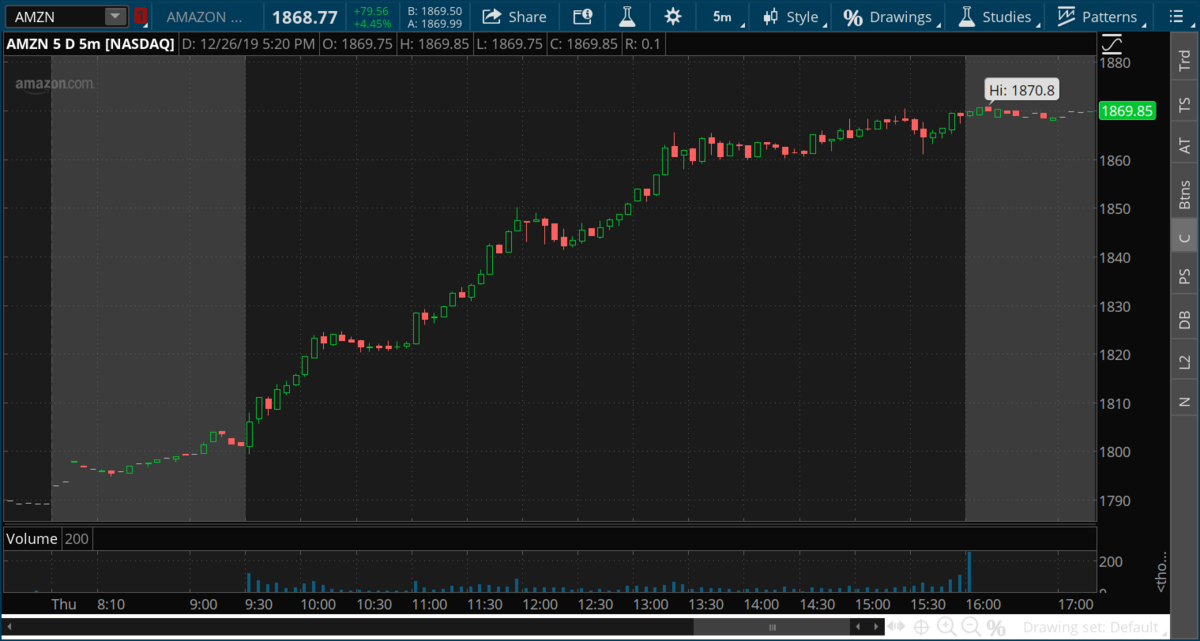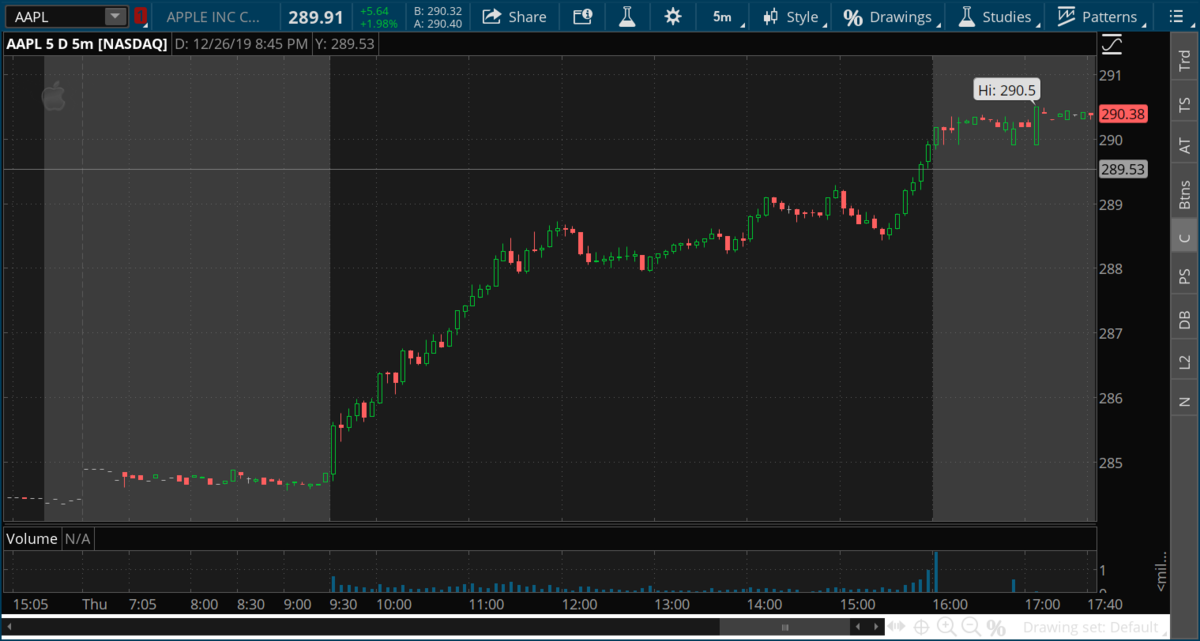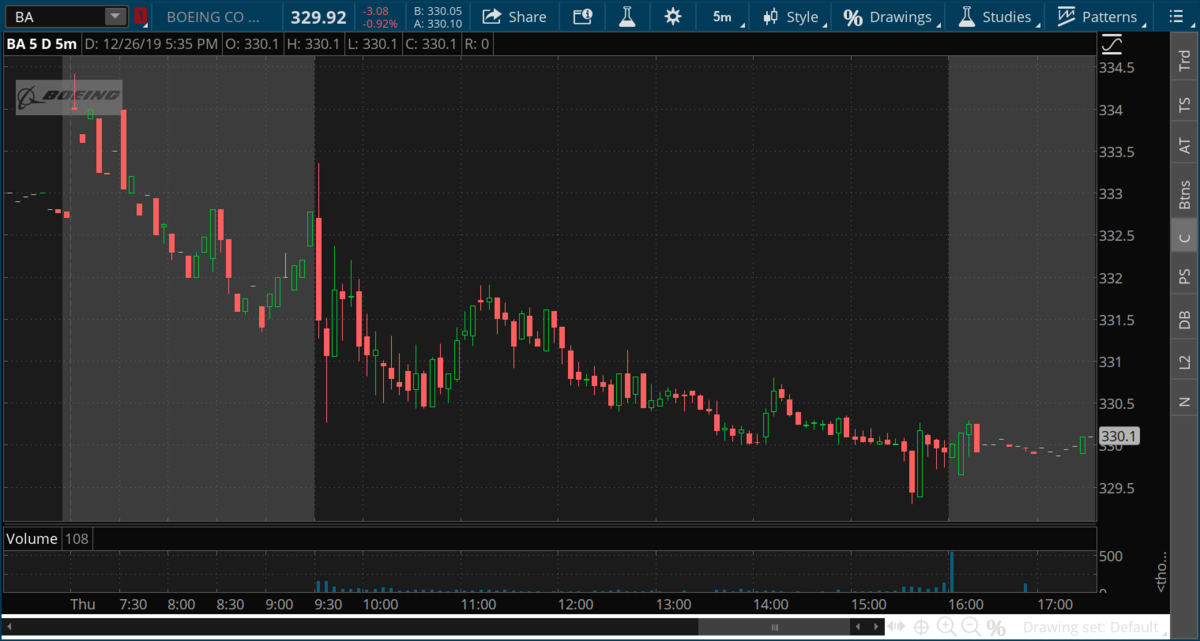 See you Friday y morning for live programming on
TigerTV
at 9am EST at TFNN.com!
Catch up on all of Tuesday's shows by visiting our
TFNN YouTube page
and don't forget to subscribe!
Thanks,
Tommy O'Brien
TFNN
1 comment