Morning Market Report - January 8, 2020
Iran fires missiles at multiple bases housing US troops in Iraq
Iran launched more than a dozen ballistic missiles against multiple bases housing U.S. troops in Iraq, Pentagon officials said on Tuesday.

U.S. stock futures plunged on Tuesday night following the news. S&P 500 futures turned positive and indicated a higher U.S. stock open early Wednesday morning, making back a steep overnight decline after Iran fired rockets at an Iraqi airbase that hosts American troops.

President Donald Trump responded to Tuesday night's attacks on Twitter by saying "All is well!"

Iranian missile attacks on two Iraqi military bases housing American troops early Wednesday morning was a "slap on the face" to the U.S., Iran's Supreme Leader Ayatollah Ali Khamenei said in a speech several hours after the strike.

But "such military actions are not enough," Khamenei said on Twitter shortly thereafter, suggesting further acts of revenge for the U.S. killing of top Iranian general Qasem Soleimani.

Source: CNBC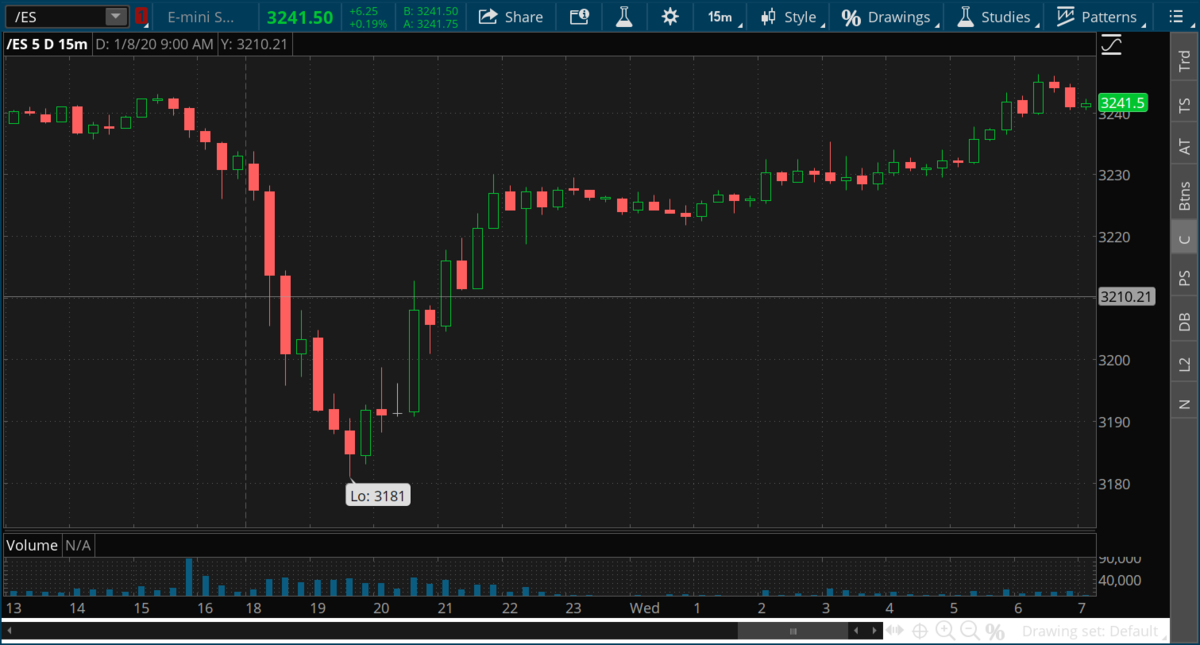 Boeing 737 plane bound for Kyiv crashes in Iran, killing all on board
There were 167 passengers and nine crew members on board the Ukraine International Airlines Flight 752.

The plane was a Boeing 737-800, not the Max model that was grounded almost a year ago after two crashes.

The cause of the crash was not immediately known.

Source: CNBC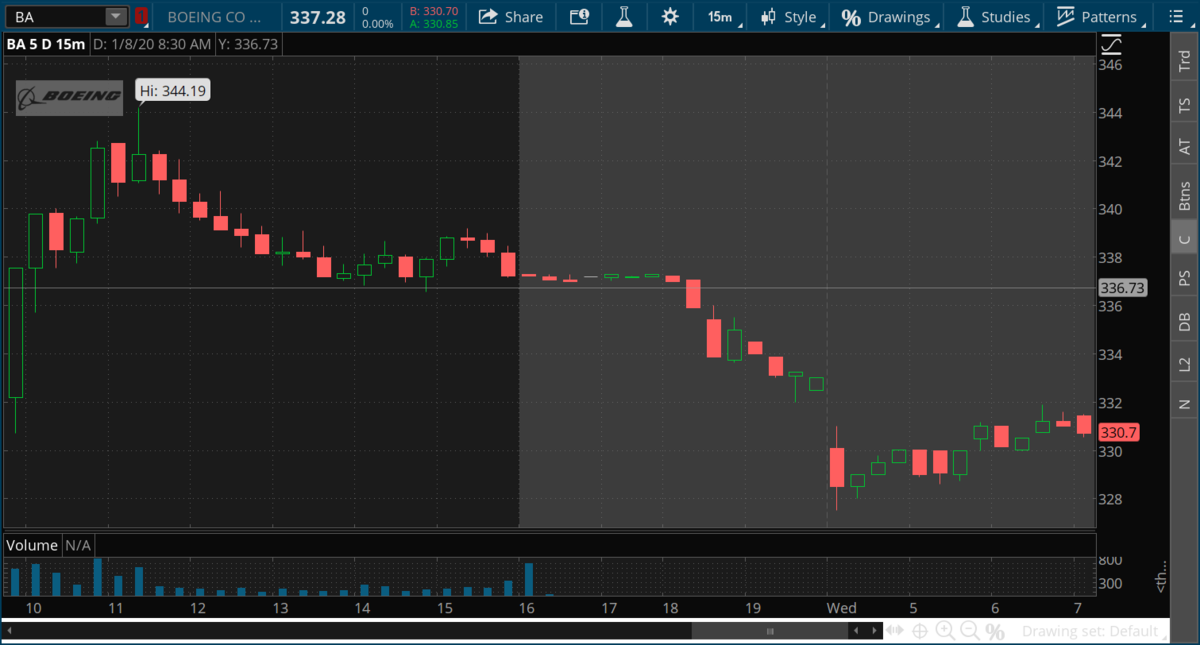 Oil rises slightly, down big from overnight highs as Iran does not target energy supply in attacks
International benchmark Brent crude climbed more than 4% immediately after news of the missile strikes, reaching a session high of $71.75 per barrel — it's highest value since September.

U.S. West Texas Intermediate crude futures at first spiked 4.5%, or $2.85, to a session high of $65.65, its highest level since April, before shedding gains to trade at $62.55, lower just 0.24%.

Source: CNBC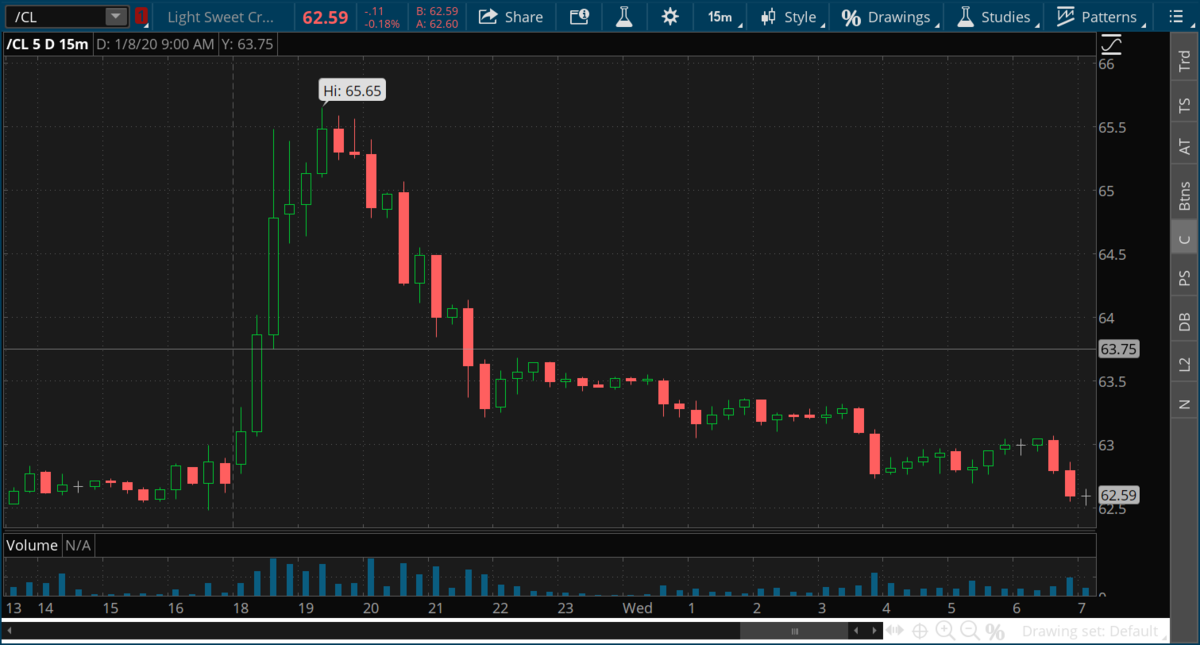 Ghosn lawyers blast Nissan before much-anticipated news conference
Ghosn's lawyers accused Nissan of using a "flawed, biased" internal probe to engineer his arrest.

The international legal team said in a statement that Nissan Motor was trying to prevent Ghosn from more closely integrating the Japanese company and its French alliance partner Renault SA, which he also formerly headed.

Ghosn is expected to hold a news conference in Beirut at 10 p.m. Japan time (8 a.m. EST). He has spoken in his defense in court and issued a video statement of his innocence since his initial arrest in November 2018, but has not spoken openly with reporters or otherwise publicly defended himself.

Source: CNBC
Gold Spikes Higher on Iran Missile Attack Overnight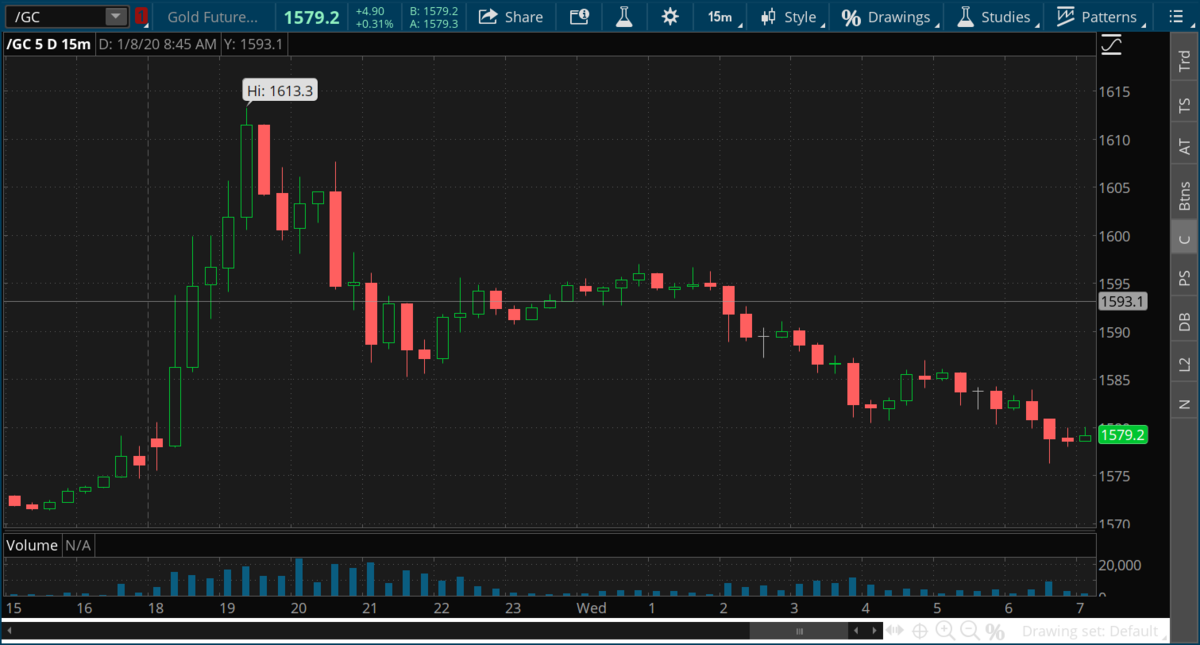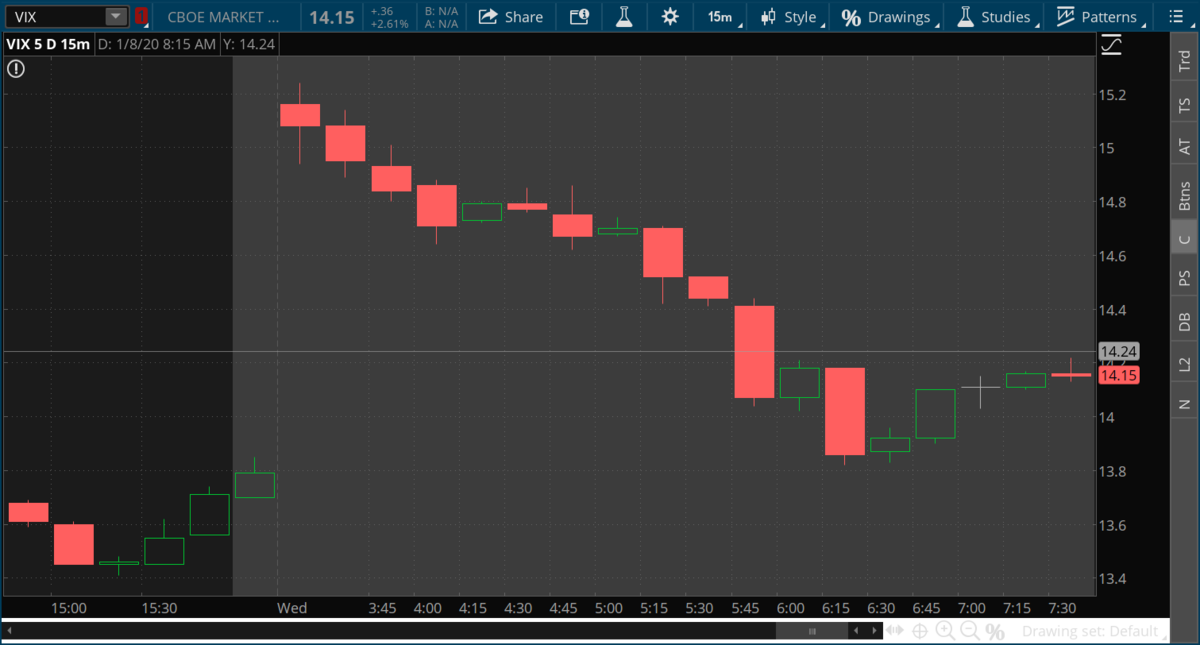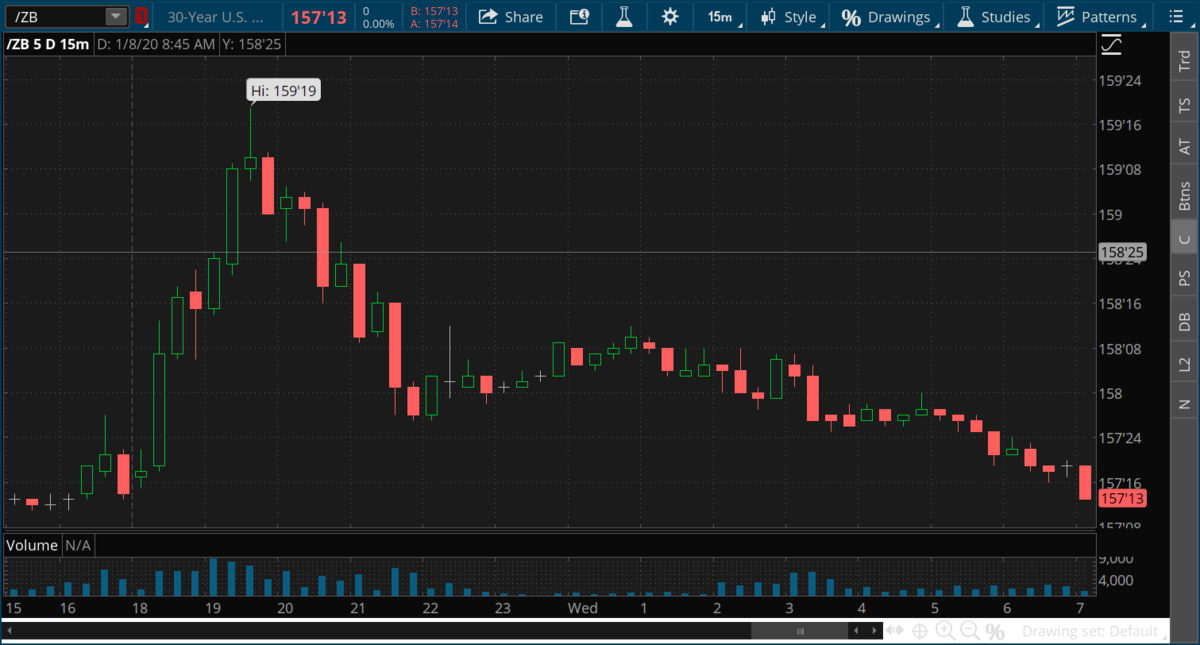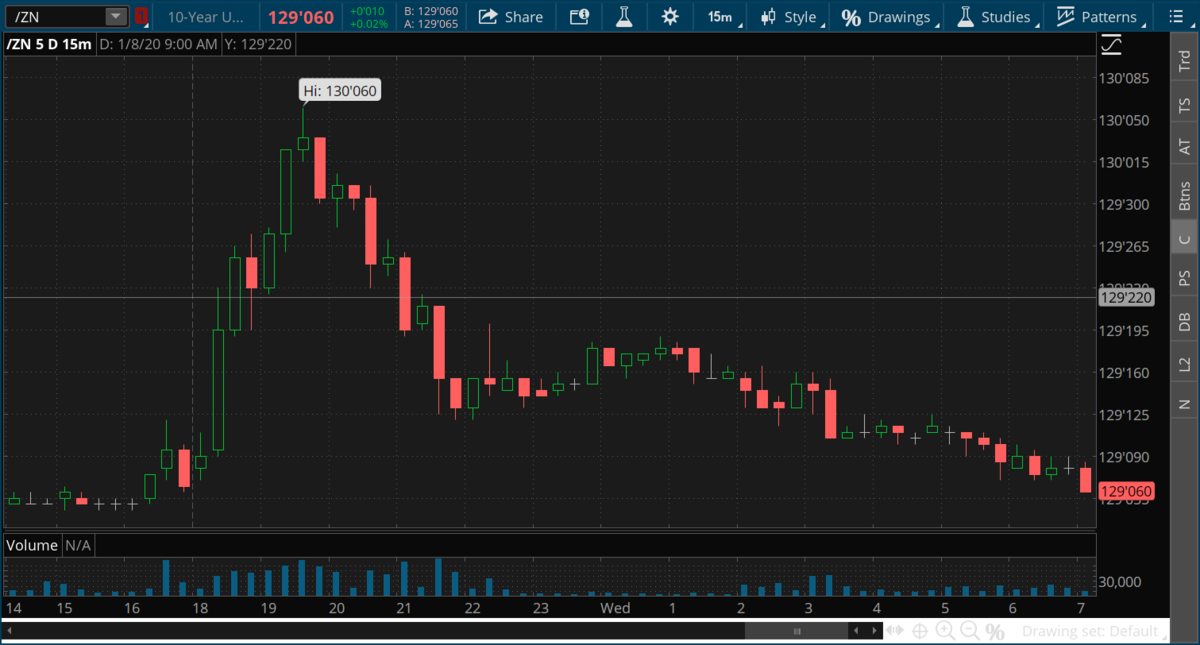 Stocks Making Moves this Morning