Morning Market Report - January 23, 2020
Markets Trade Lower on Open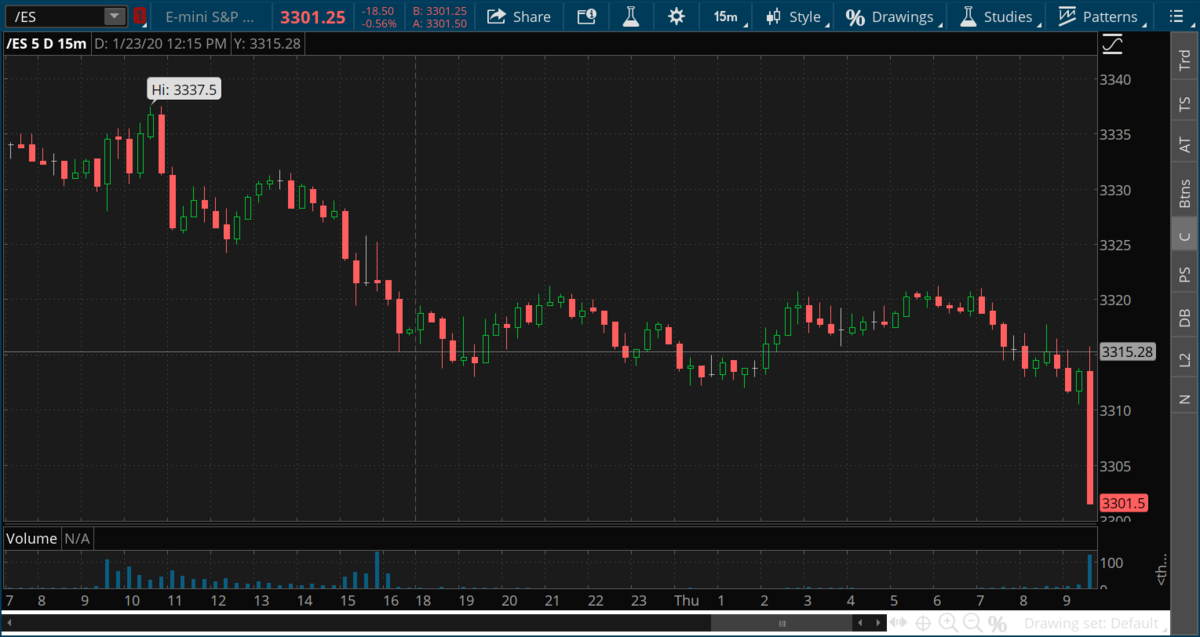 Comcast shares fall despite earnings beat
Earnings per share: 79 cents vs. 76 cents per share expected, according to Refinitiv estimates
Revenue: $28.398 billion vs. $28.169 billion expected, according to Refinitiv
High-speed internet customers: 442,000 net adds vs. 378,000 net adds expected, according to FactSet estimates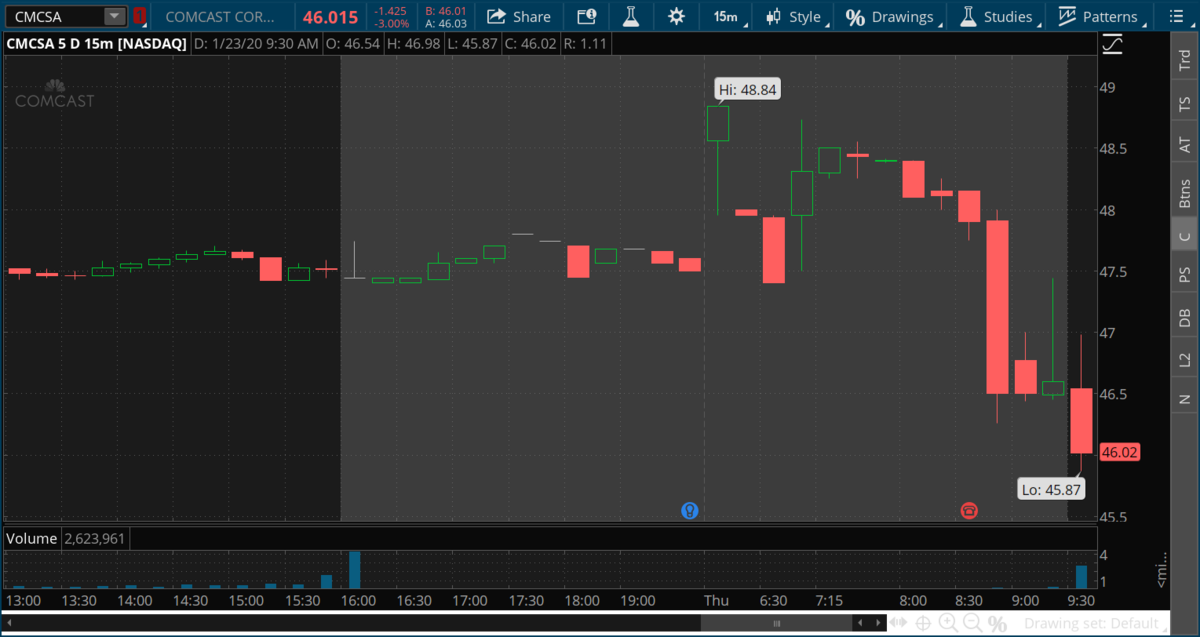 Southwest Airlines fourth-quarter profit fell 21% after Boeing 737 Max grounding drove up costs
Southwest's net income fell 21% to $514 million from a year earlier on revenue of $5.73 billion, which was slightly ahead of analysts' estimates and up 0.4% on the year. The grounding reduced Southwest's operating income by $313 million in the fourth quarter and $828 million for all of 2019, the carrier said.

Source: CNBC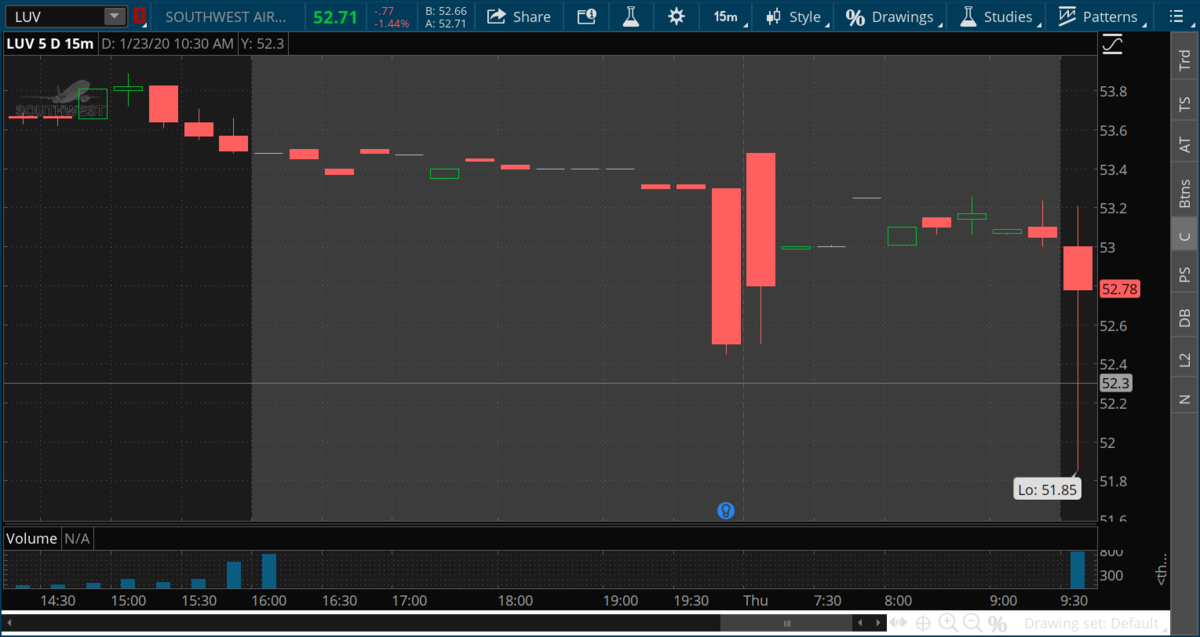 TigerTV Now Starts Live at 8:30 a.m. EST
Mainland Chinese stocks drop as much as 3.5% as coronavirus fears grip investors
The Shanghai composite fell 2.75% on the day to around 2,976.53 while the Shenzhen component dropped 3.52% to close at 10,681.90. The Shenzhen composite also declined 3.451% to end its trading day at approximately 1,756.82.


Hong Kong's Hang Seng index also fell 1.89%, as of its final hour of trading.

Elsewhere, the Nikkei 225 in Japan slipped 0.98% to close at 23,795.44 while the Topix index also shed 0.78% to end its trading day at 1,730.50.
US weekly jobless claims increase less than expected
"Initial claims for state unemployment benefits rose 6,000 to a seasonally adjusted 211,000 for the week ended Jan. 18, the Labor Department said on Thursday. Claims had declined for five straight weeks, resulting in the unwinding of the surge seen in early December, which was blamed on a later-than-normal Thanksgiving Day.

Claims data for the prior week was revised to show 1,000 more applications received than previously reported. Economists polled by Reuters had forecast claims increasing to 215,000 in the latest week."

Source; CNBC