Morning Market Report - January 29, 2020
Futures Higher on Strong Earnings Beat by Apple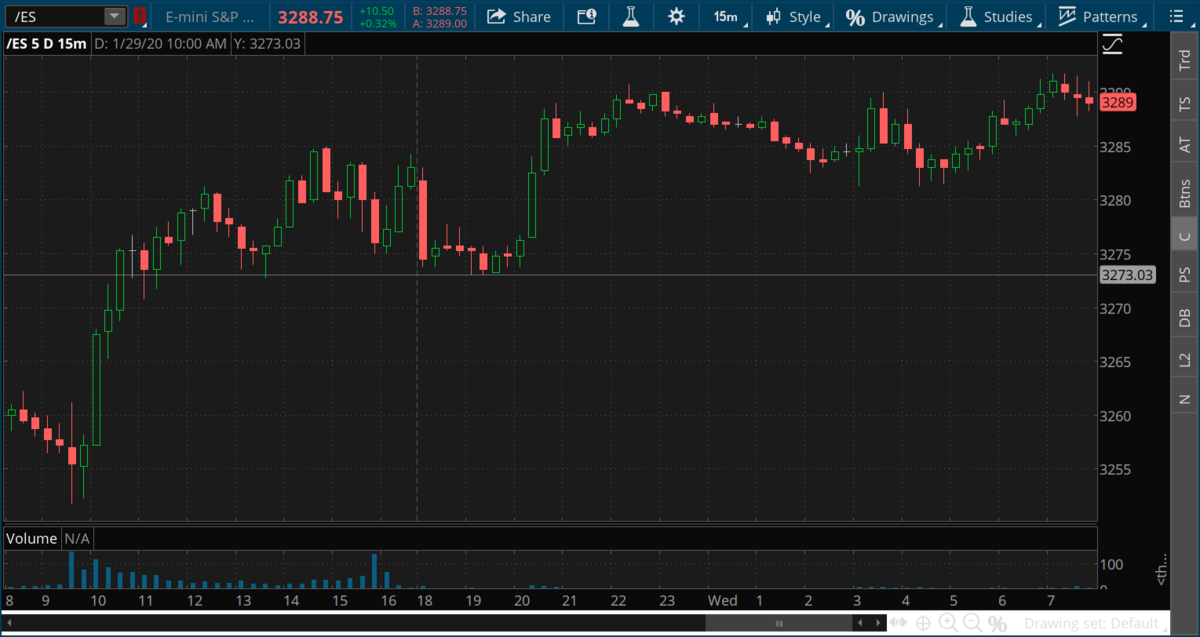 Apple Beats Expectations on Strong Iphone Sales Revenue
Apple's revenue was up 9% to $91.8 billion, which beat its own guidance.



EPS: $4.99 vs. $4.55 estimated
Revenue: $91.8 billion vs. $88.50 billion estimated
iPhone revenue: $55.96 billion vs. $51.62 billion estimated
Services revenue: $12.7 billion vs. $13.07 billion estimated
Other products revenue: $10 billion vs. $9.52 billion estimate
Gross margin: 38.4% vs. 38.1% estimated
Q2 revenue guidance: $63 billion to $67 billion vs. $62.45 billion
Q2 margin guidance: 38% to 39% vs. 38.2%
Source: CNBC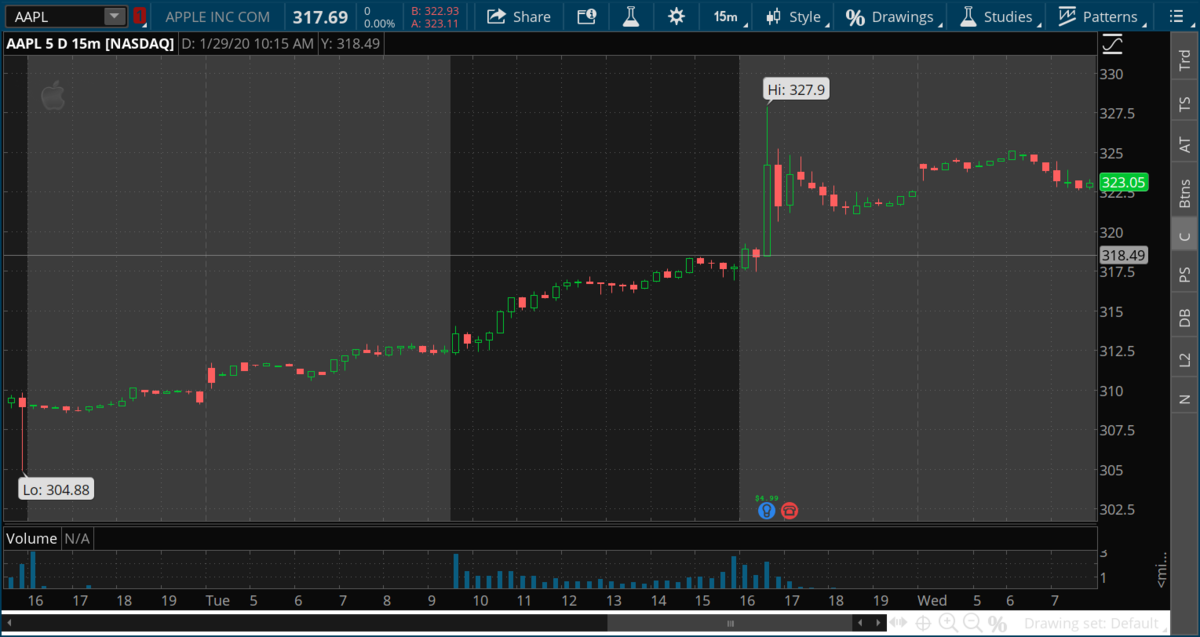 Big Week of Earnings - 145 S&P Stocks Report this Week
Today: Anthem (ANTM), AT&T (T), Boeing (BA), Dow (DOW), Mastercard (MA), McDonald's (MCD) before market open; Facebook (FB), Microsoft (MSFT), Mondelez (MDLZ), PayPal (PYPL), Tesla (TSLA) after market close


Thursday: Biogen (BIIB), Coca-Cola (KO), Eli Lilly (LLY), General Electric (GE), Hersey (HSY), Raytheon (RTN), UPS (UPS), Valero (VLO), Verizon (VZ) before market open; Amazon (AMZN), Electronic Arts (EA), Western Digital (WDC), Visa (V), Vertex (VRTX), U.S. Steel (X) after market close


Friday: Caterpillar (CAT), Colgate-Palmolive (CL), Chevron (CVX), Exxon Mobil (XOM) before market open

Source: Yahoo Finance
TigerTV Now Starts Live at 8:30 a.m. EST
Tom O'Brien's 4 p.m. TigerTV Market Update
McDonald's earnings beat Wall Street estimates
McDonald's reported fiscal fourth-quarter net income of $1.57 billion, or $2.08 per share, up from $1.41 billion, or $1.82 per share, a year earlier.

Excluding a tax benefit related to new regulations, the global fast-food giant earned $1.97 per share, topping the $1.96 per share expected by analysts.

Net sales rose 4% to $5.3 billion, meeting expectations. The company reported global same-store sales growth of 5.9%.
Earnings per share: $1.97, adjusted, vs. $1.96 expected
Revenue: $5.3 billion vs. $5.3 billion expected
Global same-store sales: 5.9% vs. 5.2% expected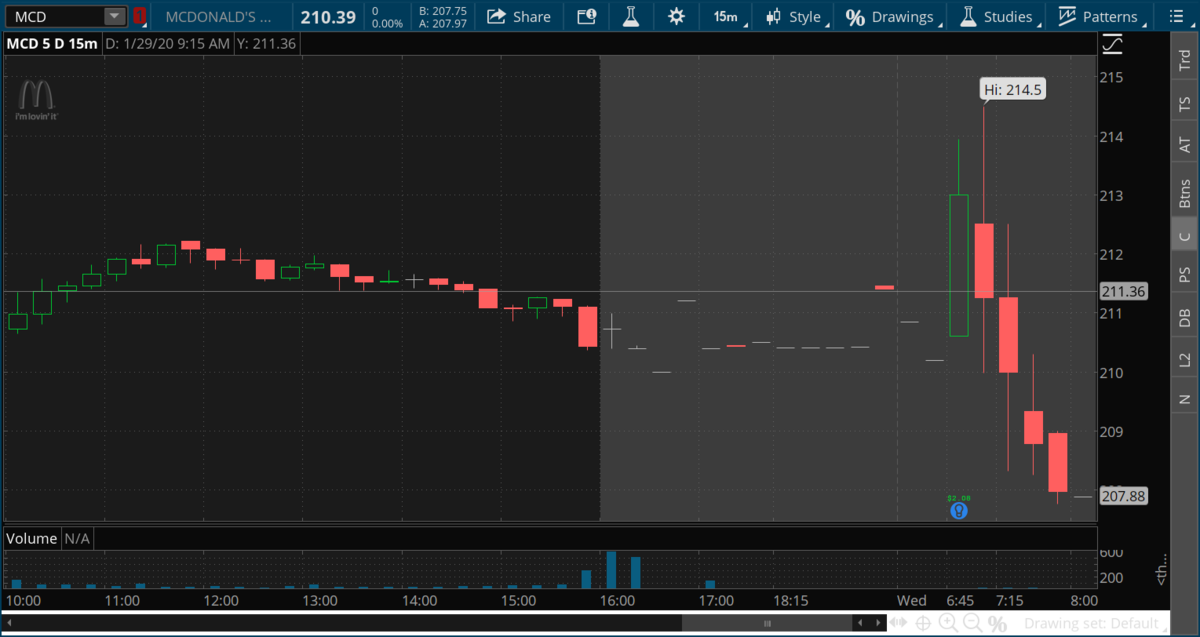 Boeing posts first annual loss in more than two decades as 737 Max crisis continues
Boeing posted a $2.33 per-share loss in the fourth quarter. Revenue in the last three months of the year dropped 37% to $17.9 billion.

"The debacle's costs to Boeing are rising to more than $18 billion, the company said, roughly double what it outlined in the previous quarter. That amount includes an additional $2.6 billion pretax charge to compensate airlines and other 737 Max customers because of the grounding. Boeing had taken a $5.6 billion pretax charge in the second quarter to compensate its customers."

Source: CNBC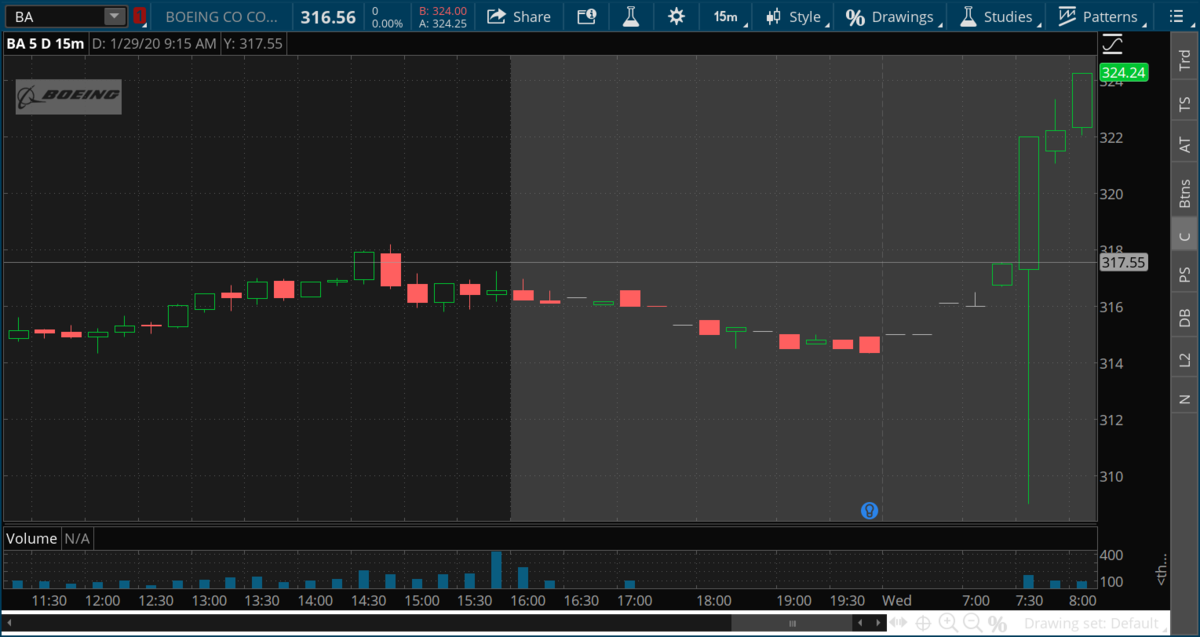 GE shares rise after earnings top expectations
GE's closely-watched metric of industrial free cash flow (FCF) came in at $2.3 billion for 2019, topping its own guidance of between $0 to $2 billion.
EPS: 21 cents vs. 18 cents expected according to analysts surveyed by Refnitiv.
Revenue: $26.24 billion vs. $25.57 billion expected according to analysts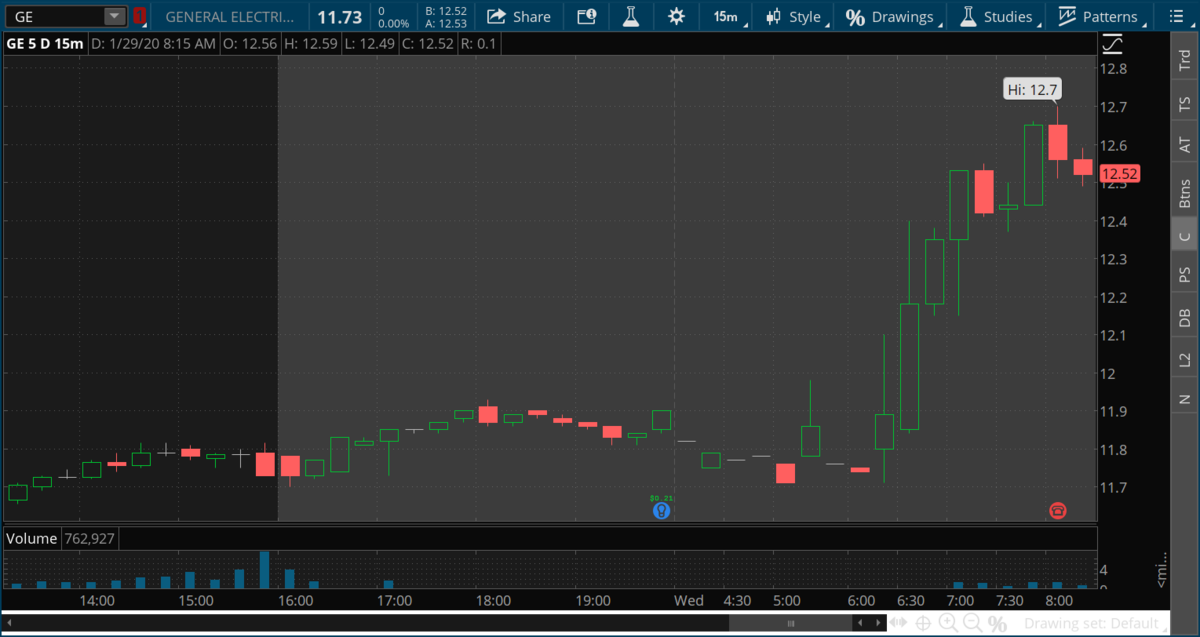 CCTV reports that confirmed cases rise to more than 6,000
Chinese state-run television network CCTV says on social media platform Weibo that the number of confirmed cases in the country has risen to 6,078 as of 6 p.m. Beijing time.

Source: CNBC