Morning Market Report - January 30, 2020
Futures Trade Nears Lows of the Week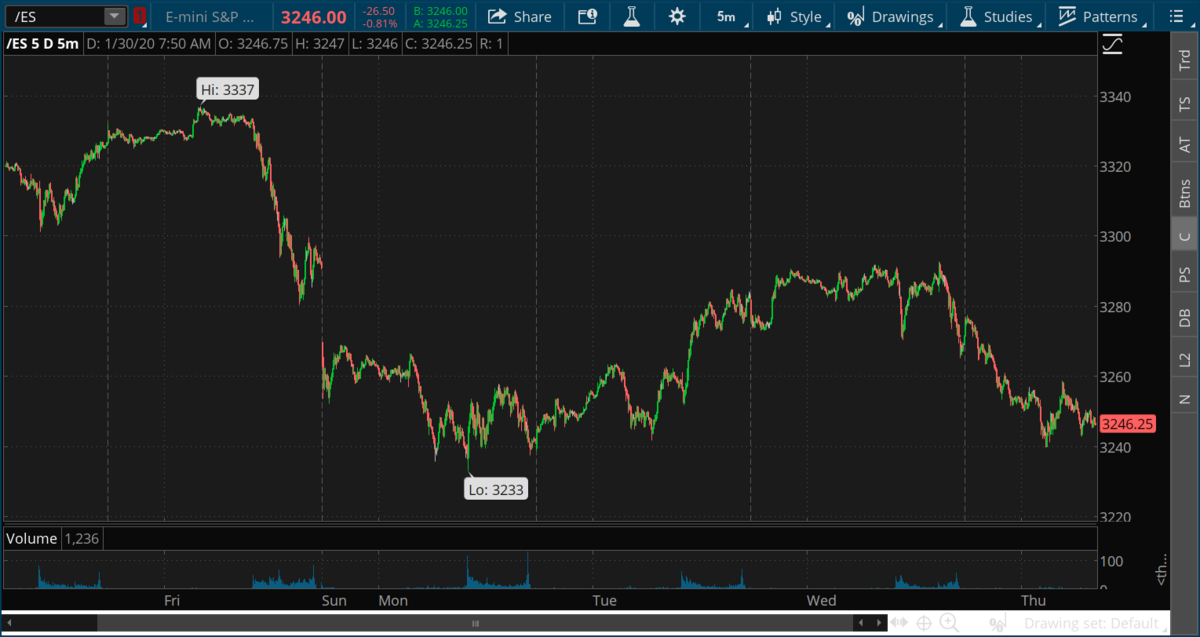 Tesla Beats on Earnings and Revenue - Trades to New Highs
For 2020, Tesla said vehicle deliveries should "comfortably exceed 500,000 units." Tesla said it expects positive cash flow and net income on a continuing basis going forward, with possible exceptions as it launches and ramps up production for new products.
Earnings: $2.14 adjusted vs. $1.72 per share expected.
Revenue: $7.38 billion versus $7.02 billion, expected according to Refinitiv.
Source: CNBC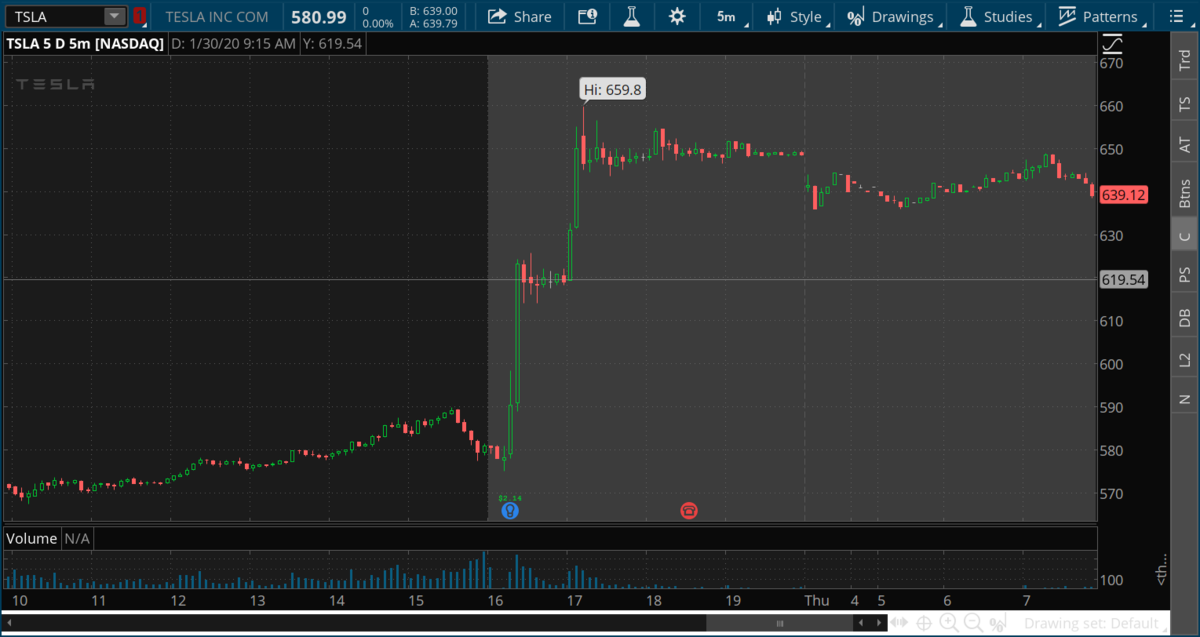 Microsoft Beat on Earnings and Revenue with Azure Cloud Growth
"Azure growth for the quarter came in at 62%, decelerating from 76% a year ago but beating an estimate from Goldman Sachs analysts, who predicted growth of 58%, and accelerating from the prior quarter. Microsoft doesn't disclose Azure revenue in dollars."
Earnings: $1.51 per share, excluding certain items, vs. $1.32 per share as expected by analysts, according to Refinitiv.
Revenue: $36.91 billion, vs. $35.68 billion as expected by analysts, according to Refinitiv.
Source: CNBC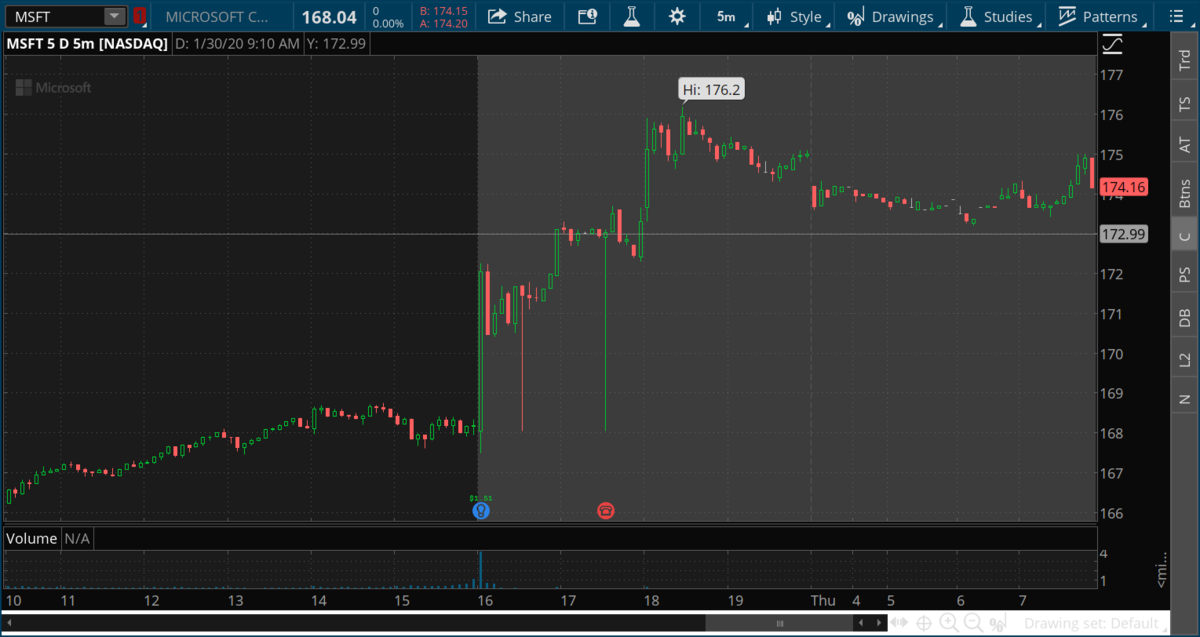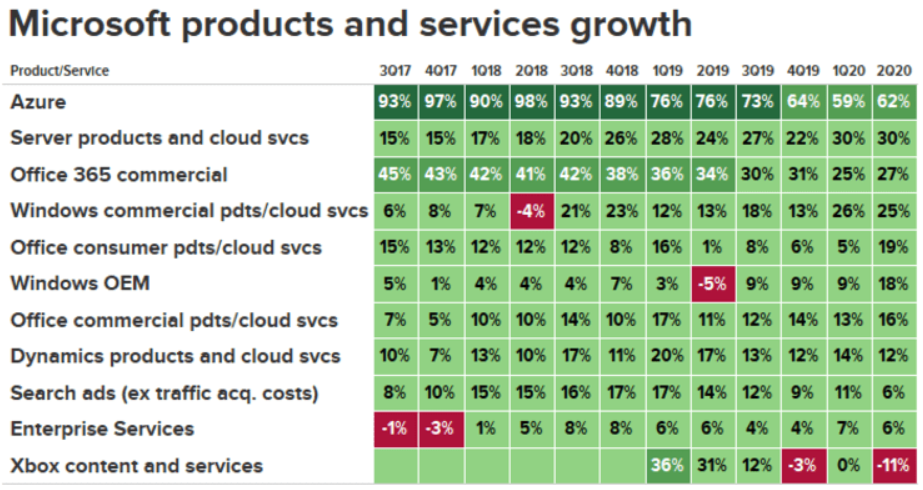 Facebook Trades Lower on Slower Growth
"Facebook reported revenue growth of nearly 24.7% compared to a year prior, making it the fourth straight quarter that the company delivered sub-30% growth. Facebook COO Sheryl Sandberg announced that the company now has more than 8 million advertisers, up from 7 million in October 2019. The company on Wednesday also announced a $10 billion share repurchase program."
Earnings (EPS): $2.56 vs. $2.53 per share forecast by Refinitiv.
Revenue: $21.08 billion vs. $20.89 billion forecast by Refinitiv.
Daily active users (DAUs): 1.66 billion vs. 1.65 billion forecast by FactSet.
Monthly active users (DAUs): 2.5 billion vs. 2.5 billion forecast by FactSet.
Average revenue per user (ARPU): $8.52 vs. $8.38 forecast by FactSet.
Source: CNBC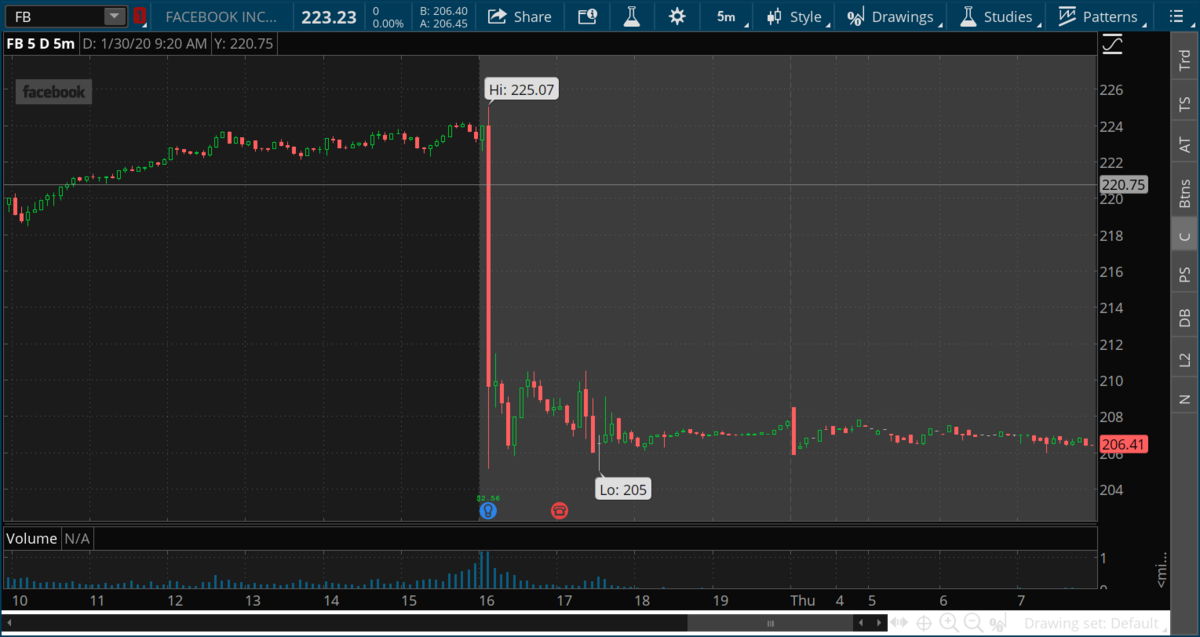 TigerTV Now Starts Live at 8:30 a.m. EST
Tom O'Brien's 4 p.m. TigerTV Market Update
Coronavirus - China says death toll hits 170, while India reports first case


China's National Health Commission confirmed an additional 38 deaths and 1,737 new cases. Officials said that brings their total to 170 deaths and 7,711 cases, as of the end of Wednesday. They also said 170 people had been cured and discharged. The NHC said the new cases announced Thursday include the first one confirmed in Tibet.