Morning Market Report - February 4, 2020
Futures Start Monday Higher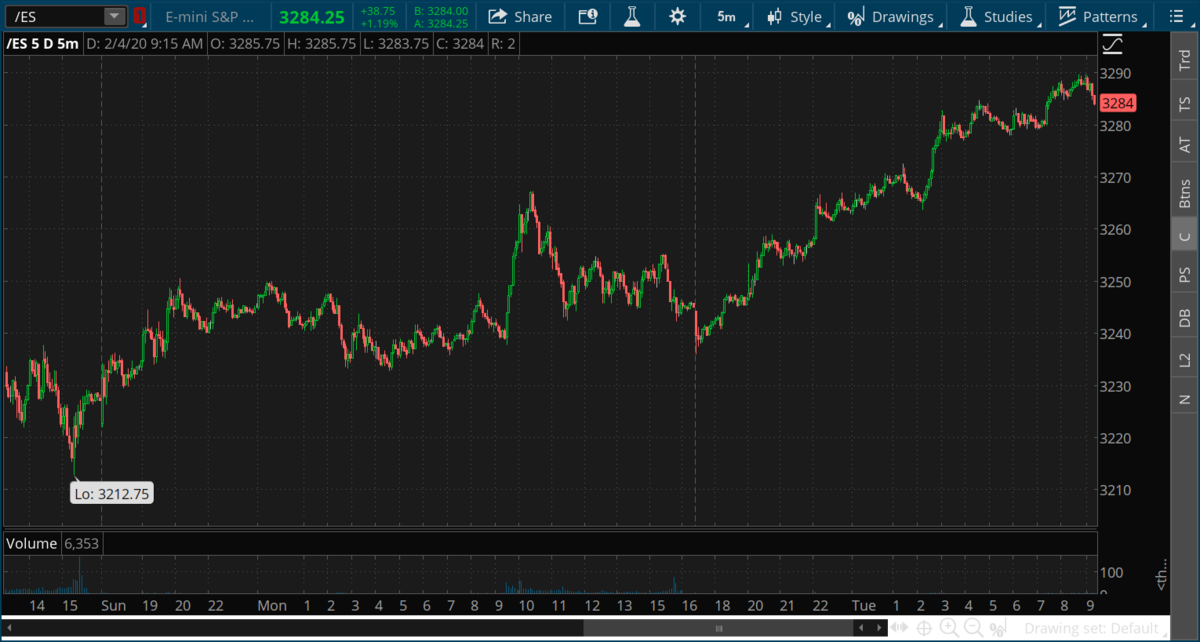 China Stocks Reverse Money's Loss to Finish Positive Tuesday
"Tuesday's continued bounce comes after a Reuters report said China's central bank could cut its key lending rate as well as banks' reserve requirement ratios (RRRs) in the coming weeks to support economic growth. The report came a day after the People's Bank of China unveiled liquidity injection measures to the tune of more than 1 trillion yuan... Chinese stocks jumped sharply overnight after a massive slump on Monday. The Shanghai Composite closed 1.3% higher while the Shenzhen A Shares index gained 1.8%. Other equity indexes in the region, including Hong Kong's Hang Seng and the Korean Kospi, also posted strong gains.

That positive sentiment spilled over into European equity markets. The Stoxx 600 index gained 1.1%. Meanwhile, the German Dax climbed 1.2% and the France CAC 40 advanced 1.3%."

Source: CNBC
Coronavirus cases top 20,000
Total cases: About 20,900 as of Tuesday morning.
Total deaths: 429 as of Tuesday morning.
"American Airlines on Tuesday suspended its Hong Kong service to and from Dallas/Fort Worth and Los Angeles through Feb. 20 citing a drop in demand as the coronavirus spreads. The union that represents some 15,000 American Airlines pilots had
sued
the carrier last week to end China flights, including service to Hong Kong. American last week suspended its mainland China flights through March 27 but intended to continue flying to Hong Kong. Delta and United took similar steps."
Source: CNBC
Alphabet shares slide on revenue miss
Earnings: $15.35 per share vs. $12.53 per share, per Refinitiv consensus estimates.
Revenue: $46.08 billion vs. $46.94 billion, per Refinitiv.
Traffic acquisition costs: $8.50 billion, vs. $8.50 billion per StreetAccount estimates.
Source: CNBC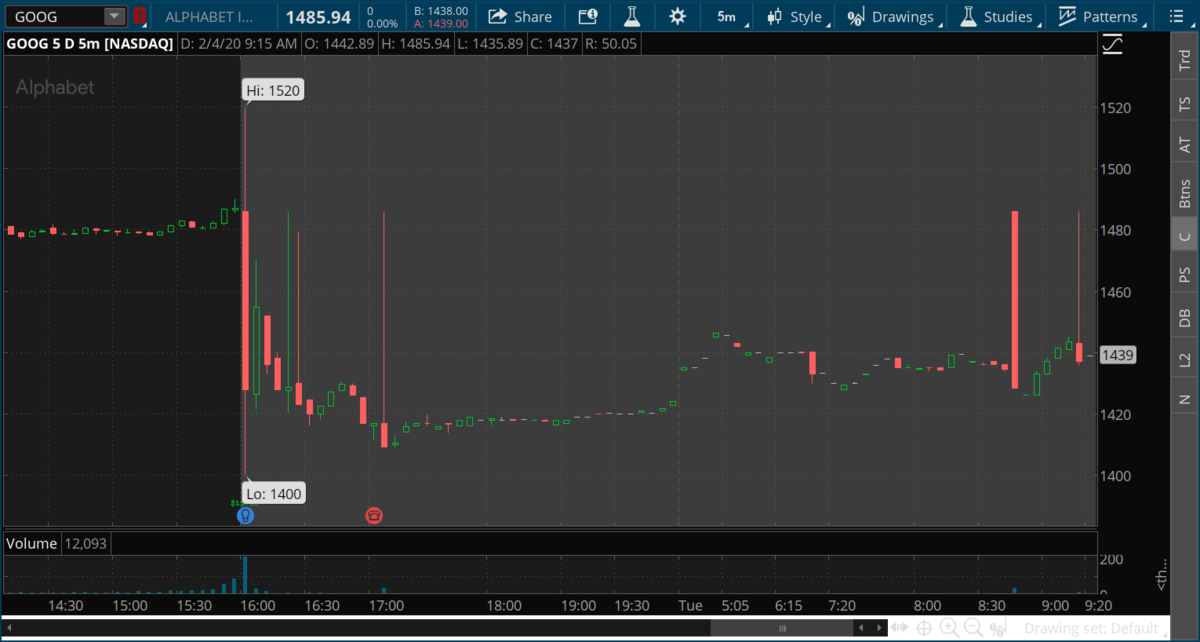 TSLA Trades above $940 Tuesday
Tesla shares closed up nearly 20% on Monday at a record high $780.00 a share. Billionaire investor Ron Baron believes Tesla has the potential to hit "at least" $1 trillion in revenue in 10 years and continue to grow from there.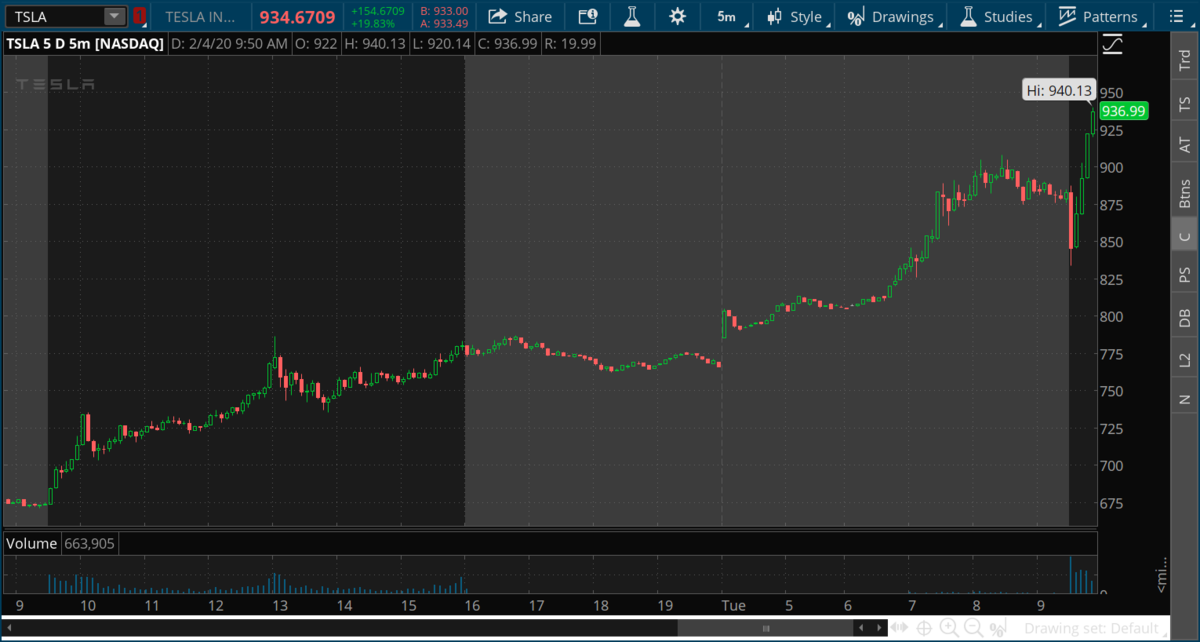 TigerTV Now Starts Live at 8:30 a.m. EST
Tommy O'Brien's 9 a.m. TigerTV Market Update