Morning Market Report - February 7, 2020
Markets Open Lower on Strong Jobs Number Beating Expectations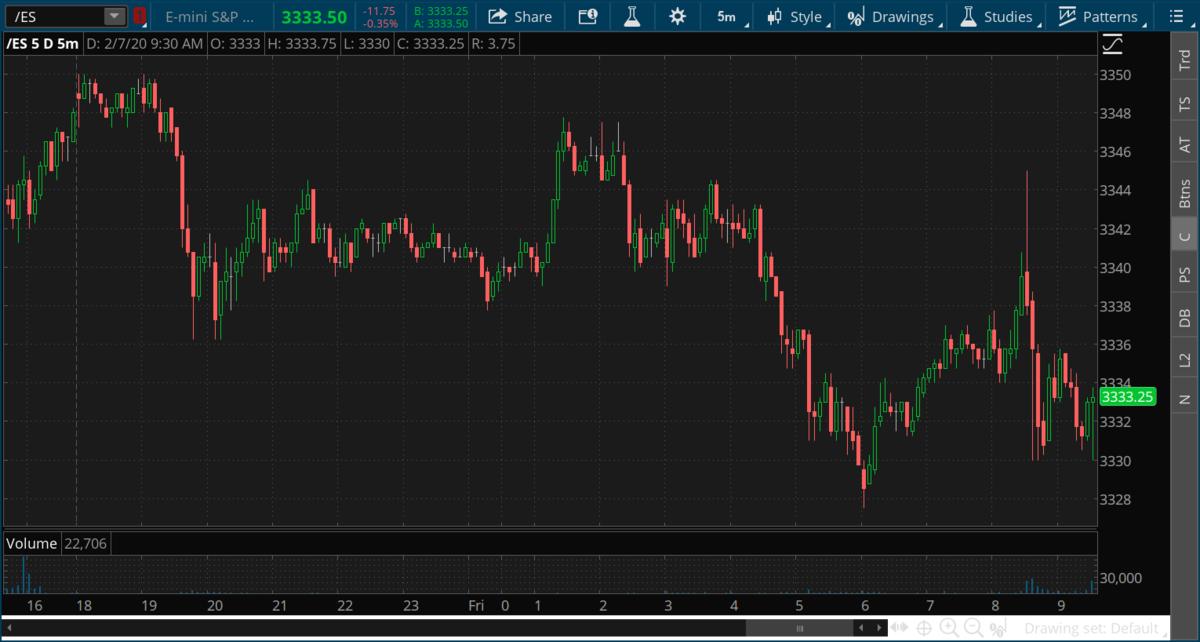 Coronavirus cases rise above 31,000
Total cases: More than 31,000 as of Friday morning.
Total deaths: At least 636 worldwide as of Friday morning
January adds a much stronger-than-expected 225,000 jobs
Nonfarm payrolls surged 225,000 for the month, well above Wall Street estimates for a 158,000 gain. The unemployment rate ticked higher to 3.6%, as the labor force participation rate increased 0.2 percentage points to 63.4%, matching its highest level since June 2013. Average hourly earnings rose 3.1% over a year ago to $28.44, ahead of estimates for 3% growth.

A more encompassing labor market indicator that includes discouraged workers and those holding part-time positions for economic reasons also moved higher, rising 0.2 percentage points to 6.9%. The so-called real unemployment rate previously had been at its lowest level in the history of the data series.

Source: CNBC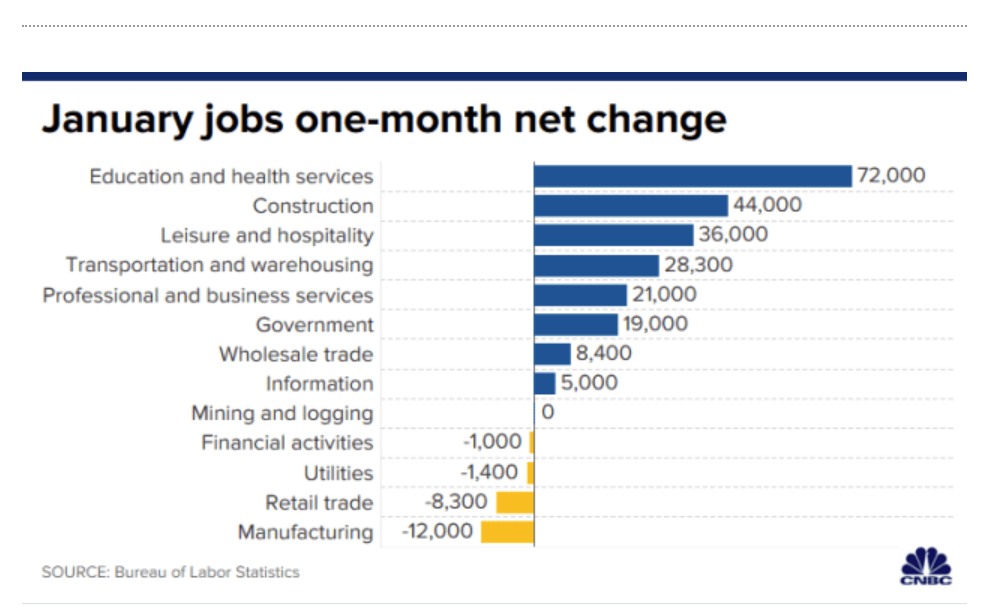 Aurora Cannabis to take C$1 billion in charges, cuts 500 jobs as CEO exits
Aurora Cannabis said CEO Terry Booth will retire and Executive Chairman Michael Singer become interim CEO. The beleaguered marijuana producer also announced $752.79 million in impairment charges. The company will cut about 500 jobs, including about 25% of corporate positions.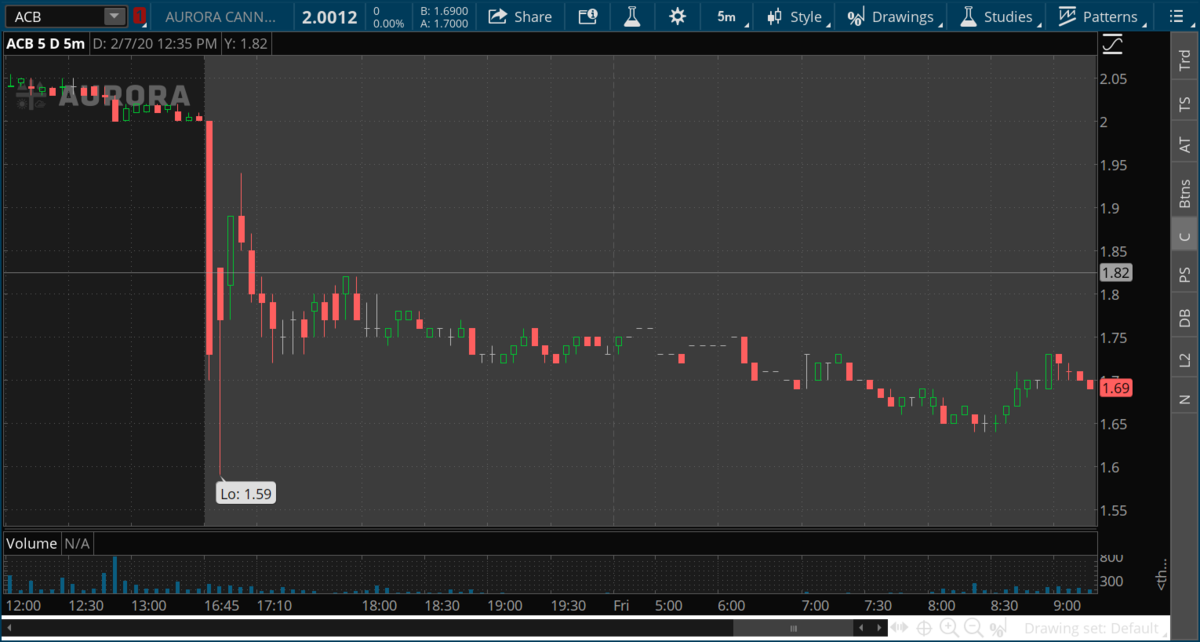 Tesla shares calm after storm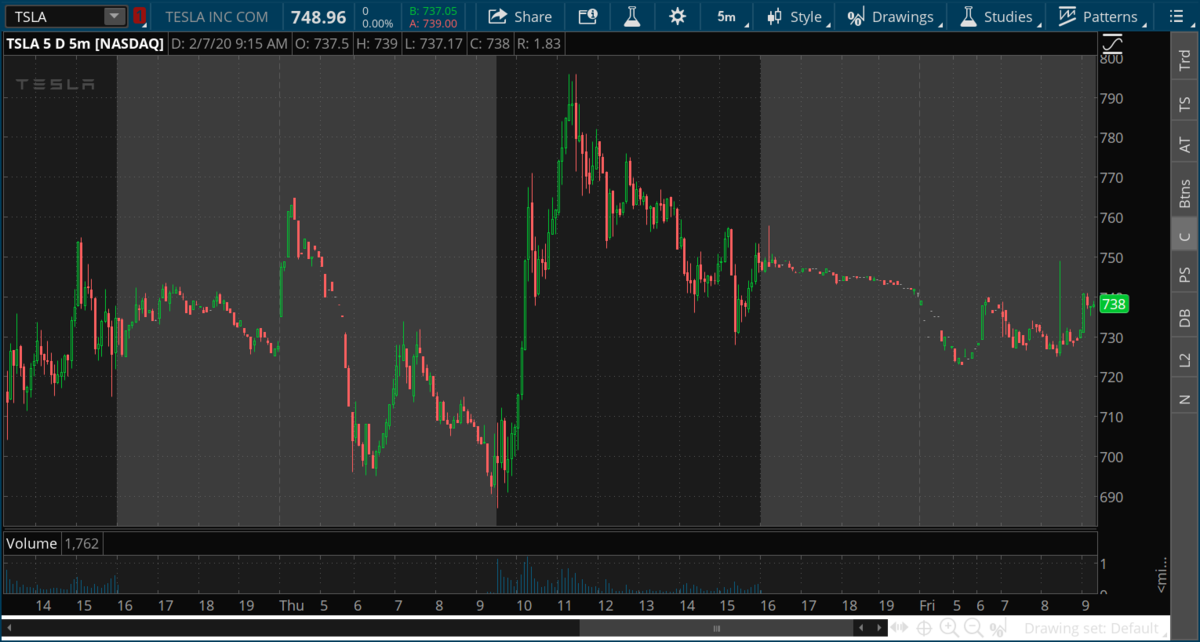 Uber shares spike as company says it will reach a key profitability goal sooner than expected
CEO Dara Khosrowshahi said on the company's earnings call that the company was moving its EBITDA profitability target to Q4 2020, ahead of its original promise of profitability in 2021.
Loss per share: Excluding certain items, 64 cents, vs. 68 cents as expected by analysts, according to Refinitiv.
Revenue: $4.07 billion, vs. $4.06 billion as expected by analysts, according to Refinitiv.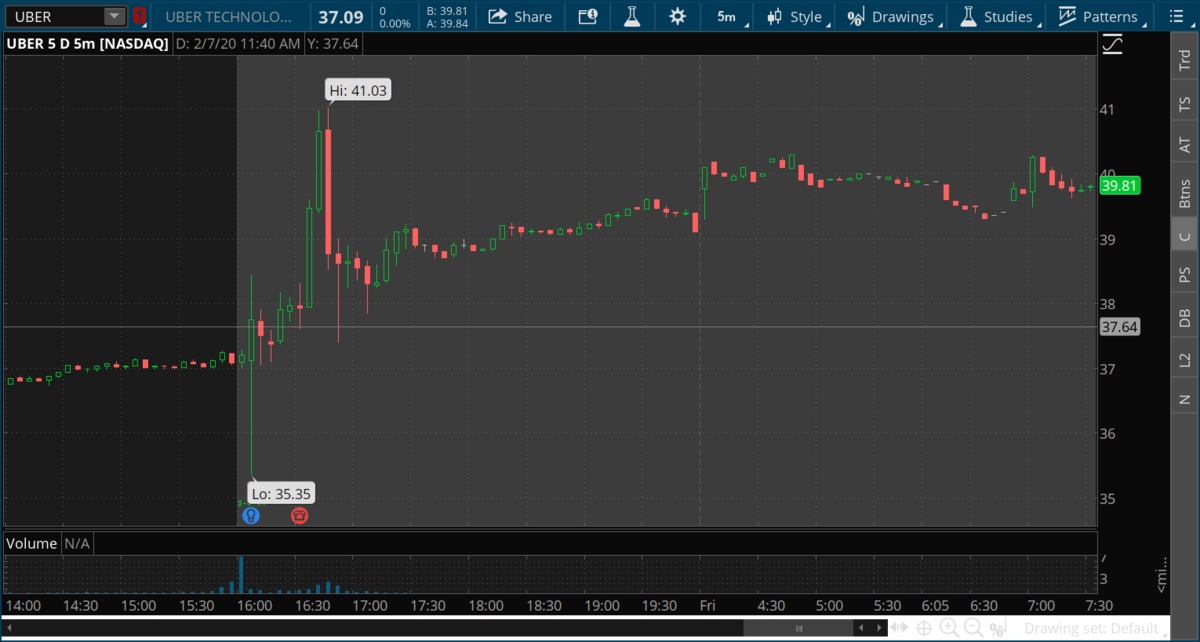 LYFT trades higher with Uber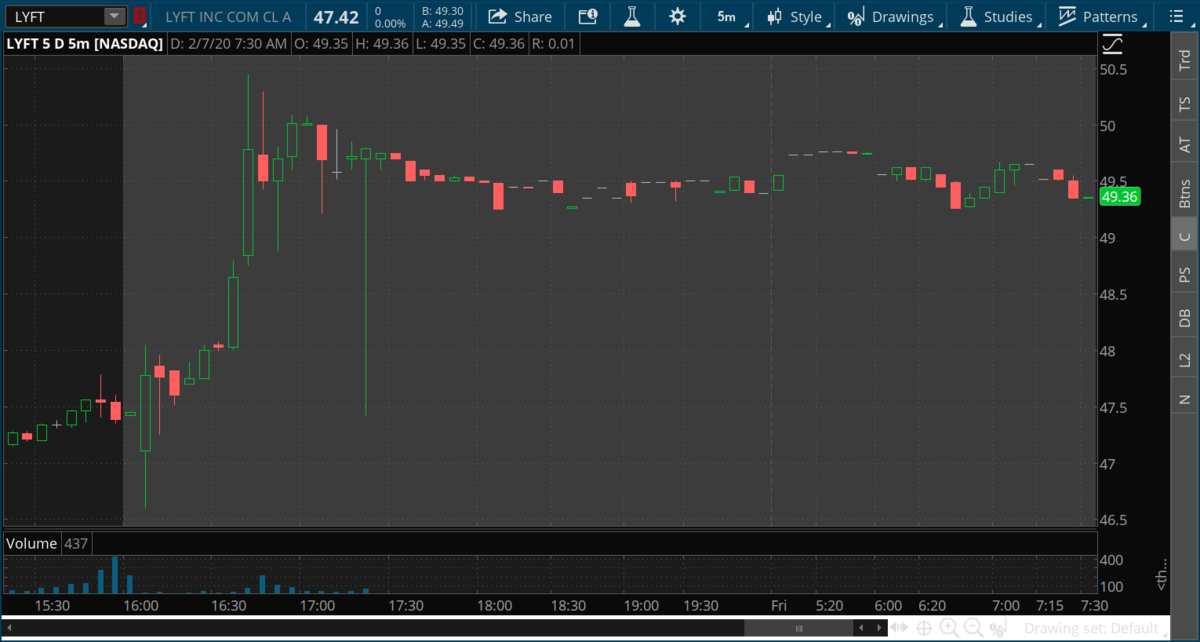 Peloton stock plummets after the company reports widening loss, slowing revenue
In its second earnings report since going public in September, Peloton said its net losses widened to $55.4 million, or 20 cents per share, from a net loss of $55.1 million a year earlier. Analysts had expected an even bigger loss of 36 cents per share.

The company also said revenue rose 77% to $466.3 million from $262.9 million a year earlier. Analysts predicted total revenue of $423 million.

Although the revenue growth topped predictions, it was a slower pace than in the prior quarter, when revenue more than doubled year over year.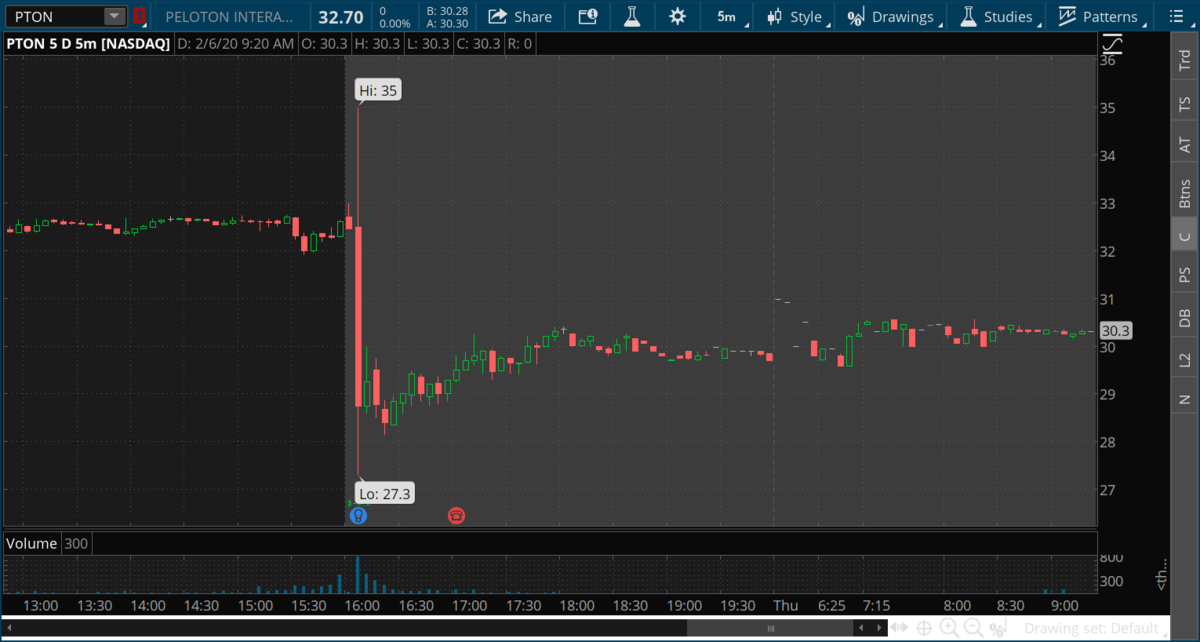 TigerTV Now Starts Live at 8:30 a.m. EST
Tommy O'Brien's 9 a.m. TigerTV Market Update