Morning Market Report - February 14, 2020
Retail Sales Dissapoint - Core Retail Sales Flat
Overall retail sales rose 0.3% in January. Data for December was revised down to show retail sales gaining 0.2% instead of climbing 0.3% as previously reported.

The Commerce Department said on Friday retail sales excluding automobiles, gasoline, building materials and food services were unchanged last month. Data for December was revised down to show the so-called core retail sales rising 0.2% instead of jumping 0.5% as previously reported.

Core retail sales correspond most closely with the consumer spending component of gross domestic product. Economists polled by Reuters had forecast core retail sales rising 0.3% last month.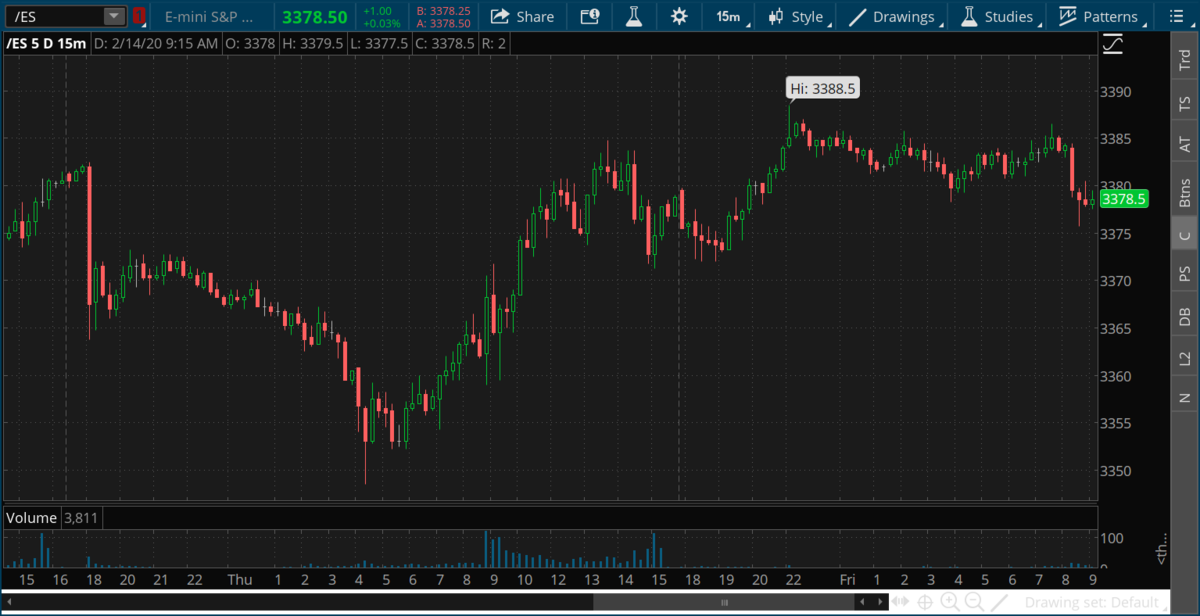 Tommy O' Brien's 9 a.m. TigerTV Market Update
Tesla prices share offering at $767
The company will sell 2.65 million shares at that price — a 4.6% discount to its Thursday close - to raise $2 billion.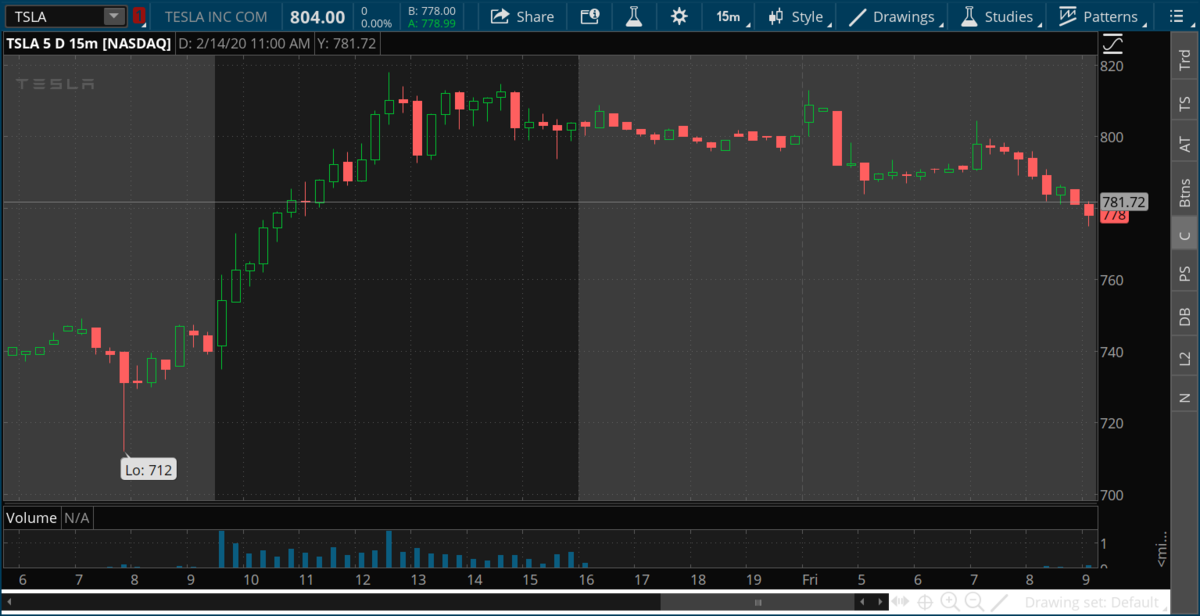 NVDA trades higher on earnings beat
"Sales from Nvidia's data center business, which serves clients developing products related to artificial intelligence, surged 43% in the fourth quarter to $968 million. Jefferies analysts projected a 34% jump overall this year.

The chipmaker also forecast first-quarter sales above estimates, even as it expected a $100 million hit from the coronavirus outbreak. The strong forecast also helped fuel expectations of a rebound in chip demand."

Source: CNBC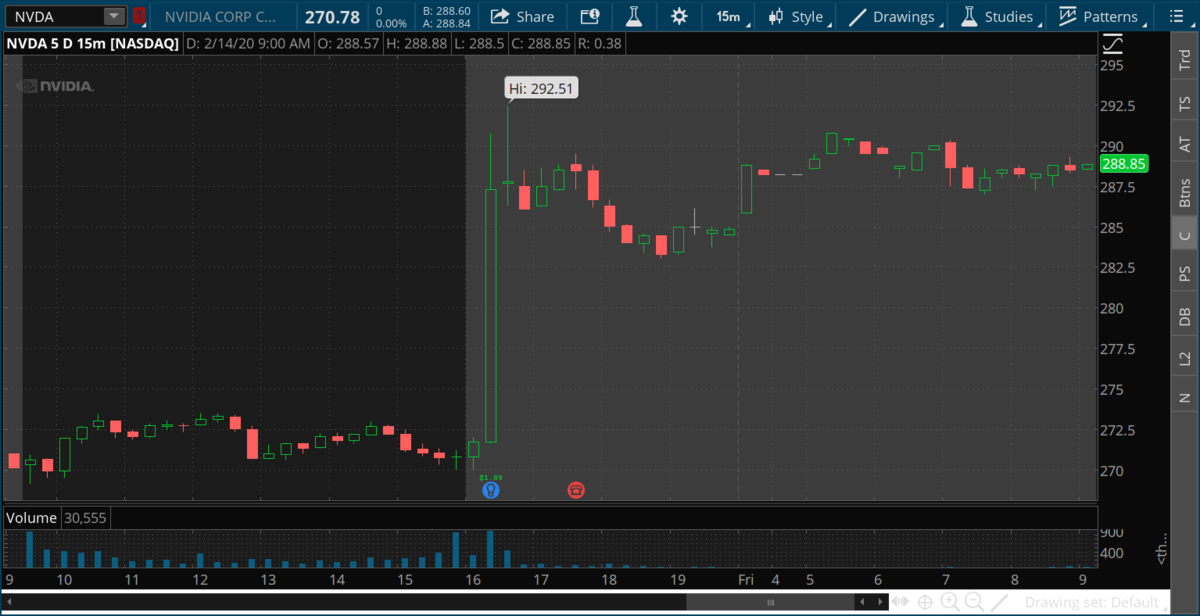 Canopy growth posts smaller than expected loss
Excluding items, Canopy's loss of 35 Canadian cents per share in the third quarter ended Dec. 31 was smaller than the average analyst estimate of 49 Canadian cents.

Its net revenue of C$123.8 million also beat estimates of C$105.1 million.

Canopy said its cash and cash equivalents were C$1.56 billion at Dec. 31, down from C$2.48 billion at March 31, 2019.

Source: CNBC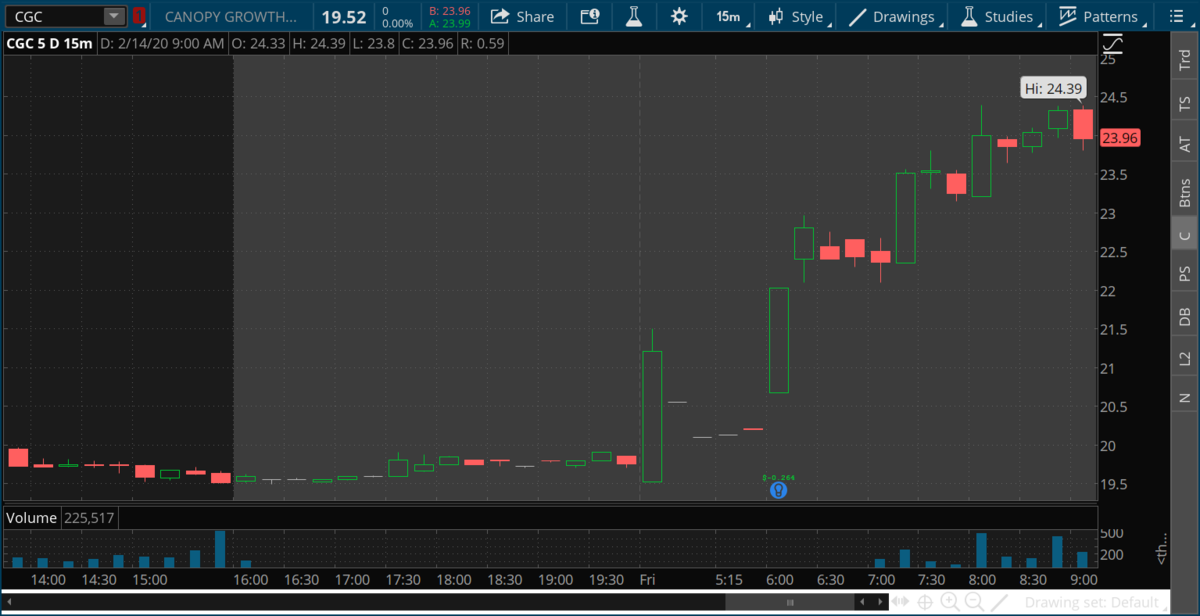 TigerTV Now Starts Live at 8:30 a.m. EST