Morning Market Report - February 19, 2020
Futures Point to Positive Open - Fed Minutes Due at 2 p.m. EST
"Traders and investors are eager for more detail on the Federal Reserve's plans to wrap up its balance sheet expansion and a related short-term lending program when minutes of the Jan. 28-29 policy meeting are released Wednesday in Washington."

Source: Bloomberg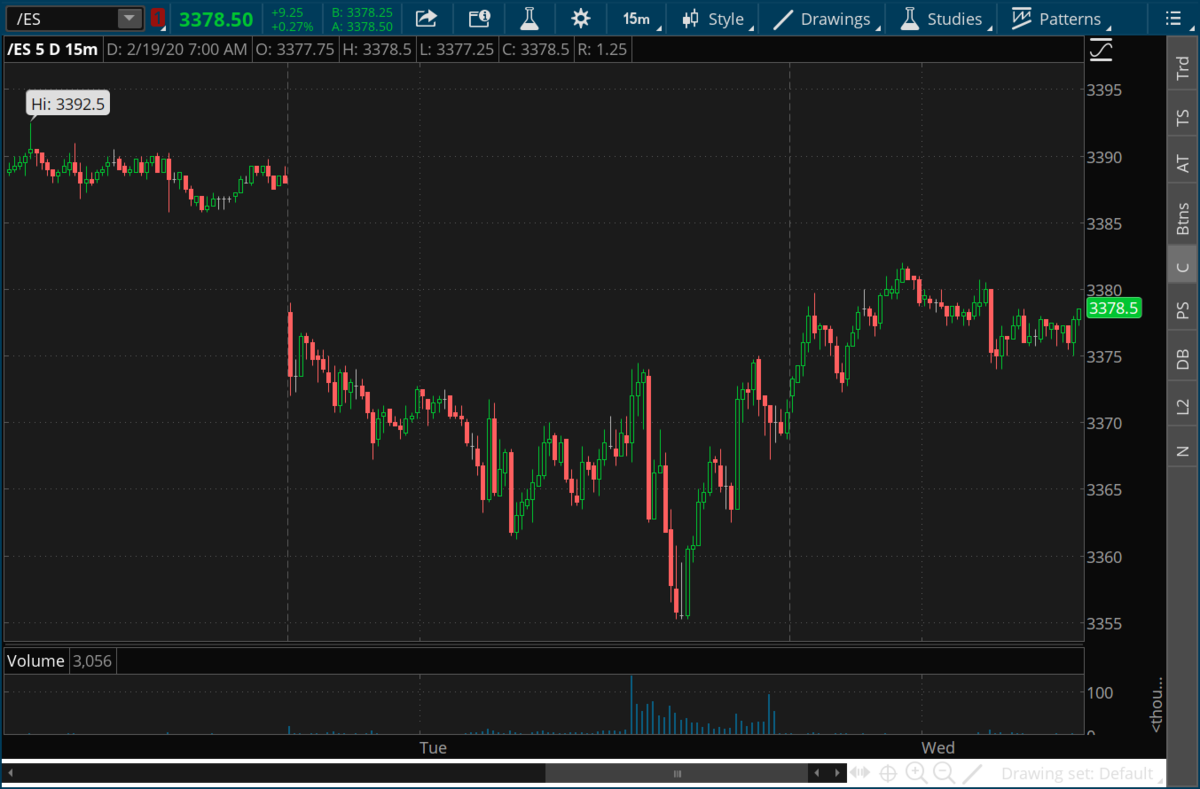 Tom O' Brien's 4 p.m. TigerTV Market Update
Coronavirus Update - Death toll passes 2,000
China's National Health Commission said there was a total of 74,185 confirmed cases as of Feb. 18, and 2,004 people have died so far.
Nike announces leadership changes
Andy Campion, the current executive vice president and CFO, will replace Eric Sprunk as COO, effective April 1. Sprunk will depart Nike.
Heidi O'Neill, president of Nike Direct, will become president of consumer and marketplace also effective April 1, succeeding Elliott Hill, who will leave Nike.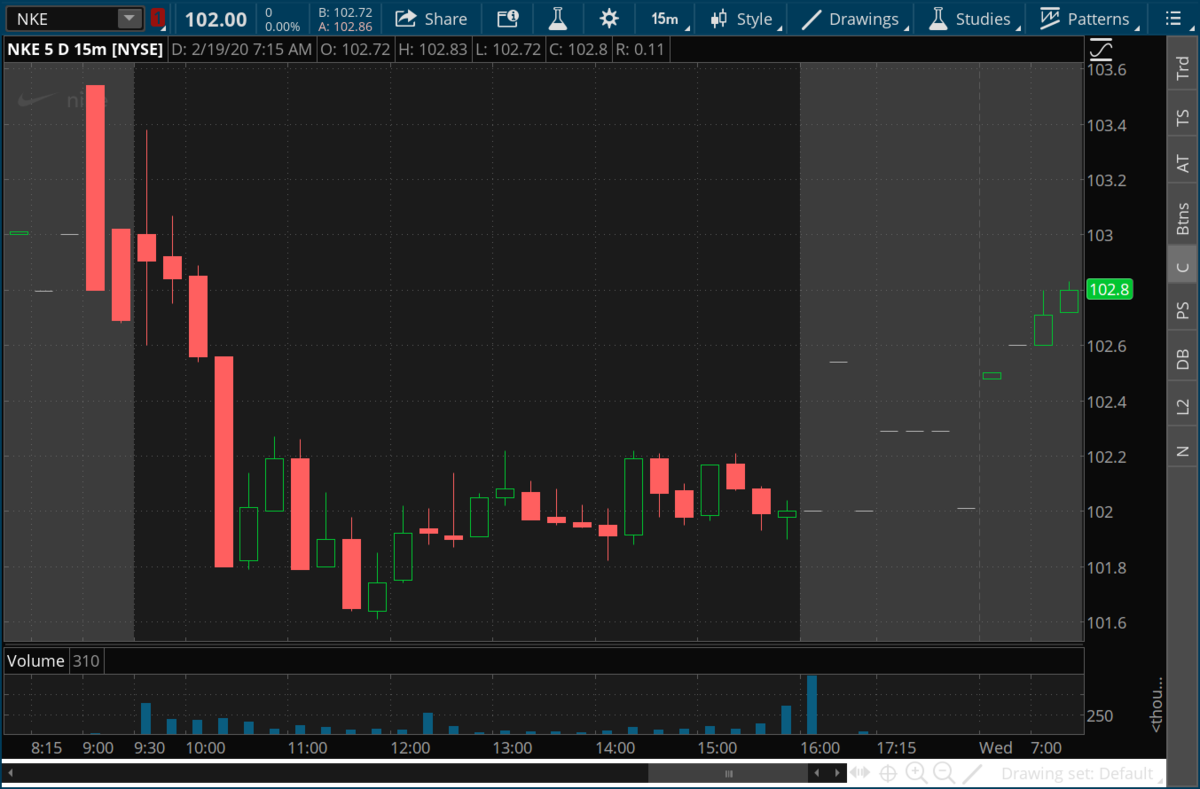 TSLA gets another upgrade - stock back above $900
"Tesla Inc.'s potential success in energy generation and storage will be the next big thing to fuel the rally that's already caused the stock to almost triple in the past year, analysts at Piper Sandler Cos. said as they increased their price target by more than 27%.

Piper raised its target to $928 from $729, making it the most bullish estimate among among those tracked by Bloomberg. The shares -- which have more than doubled in the past four months -- rose 8.1% in pre-market trading and are set to surpass the record high close of $887.06 reached Feb. 4.

"It's easy to forget that TSLA sells batteries and solar power products; after all, the segment was only 6% of sales in 2019," analysts Alexander Potter and Winnie Dong wrote in a note Tuesday. "But management says that the solar+storage business will one day rival the Automotive segment, and if this is true, then investors will eventually need to pay attention.""

Source: Bloomberg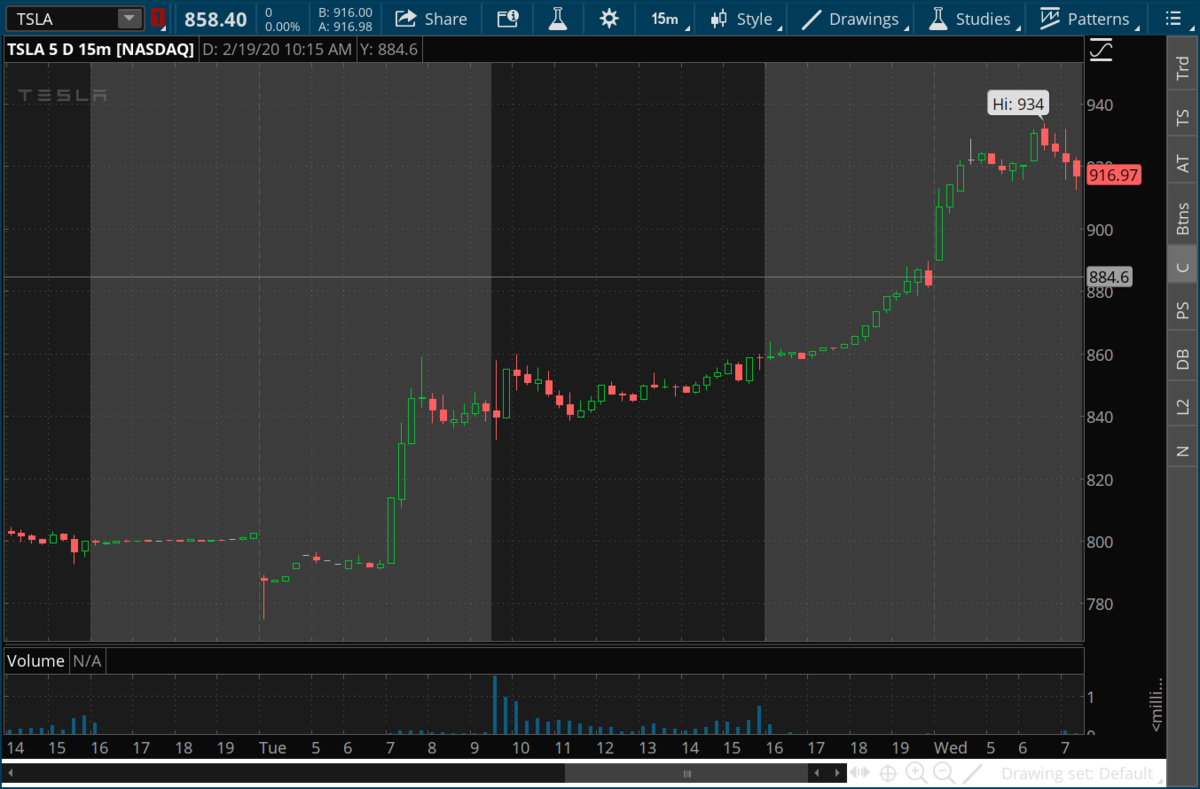 Groupon Misses on Earnings and Revenue
Groupon reported fourth-quarter earnings of 7 cents per share excluding some items, while analysts had expected earnings of 15 cents per share.

Groupon reported $612 million in revenue for the fourth quarter, which came in well short of the $709 million that analysts were expecting.

"We did not deliver the financial performance we expected during the fourth quarter and we recognize we must move swiftly to put Groupon back on a growth trajectory," Groupon CEO Rich Williams said in the earnings report.

Williams said the company's plan to ditch goods to focus on experiences will allow "a stronger Groupon emerge" in 2020.
TigerTV Now Starts Live at 8:30 a.m. EST