Noon Market Update - February 20, 2020
Markets Accelerate to Negative Prices
Tommy O' Brien's 9 a.m. TigerTV Market Update
Morgan Stanley Buys E Trade for $13 Billion All Stock Deal
Morgan Stanley is getting E-Trade's 5.2 million customer accounts with $360 billion in assets and a leading business that manages corporate stock plans.

The investment bank will pay $58.74 a share in stock for E-Trade in a deal bringing together $3.1 trillion in client assets.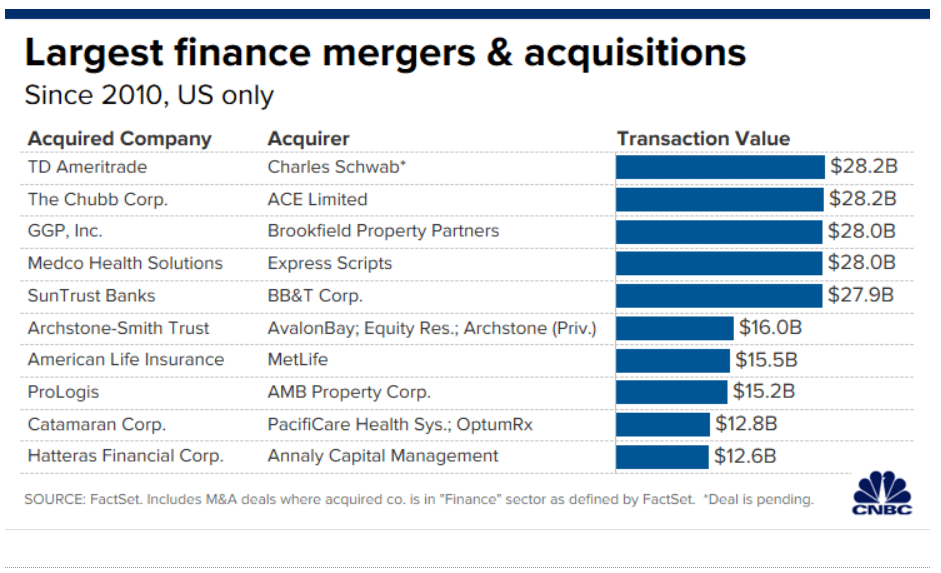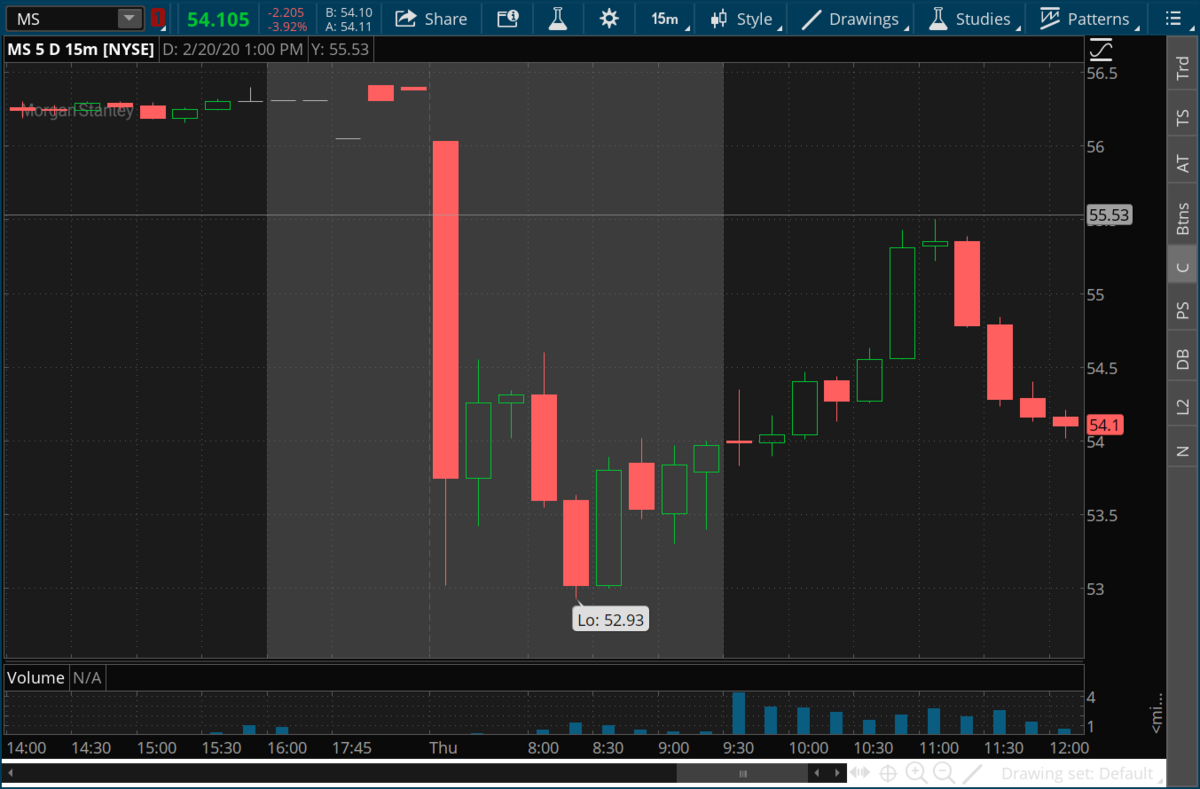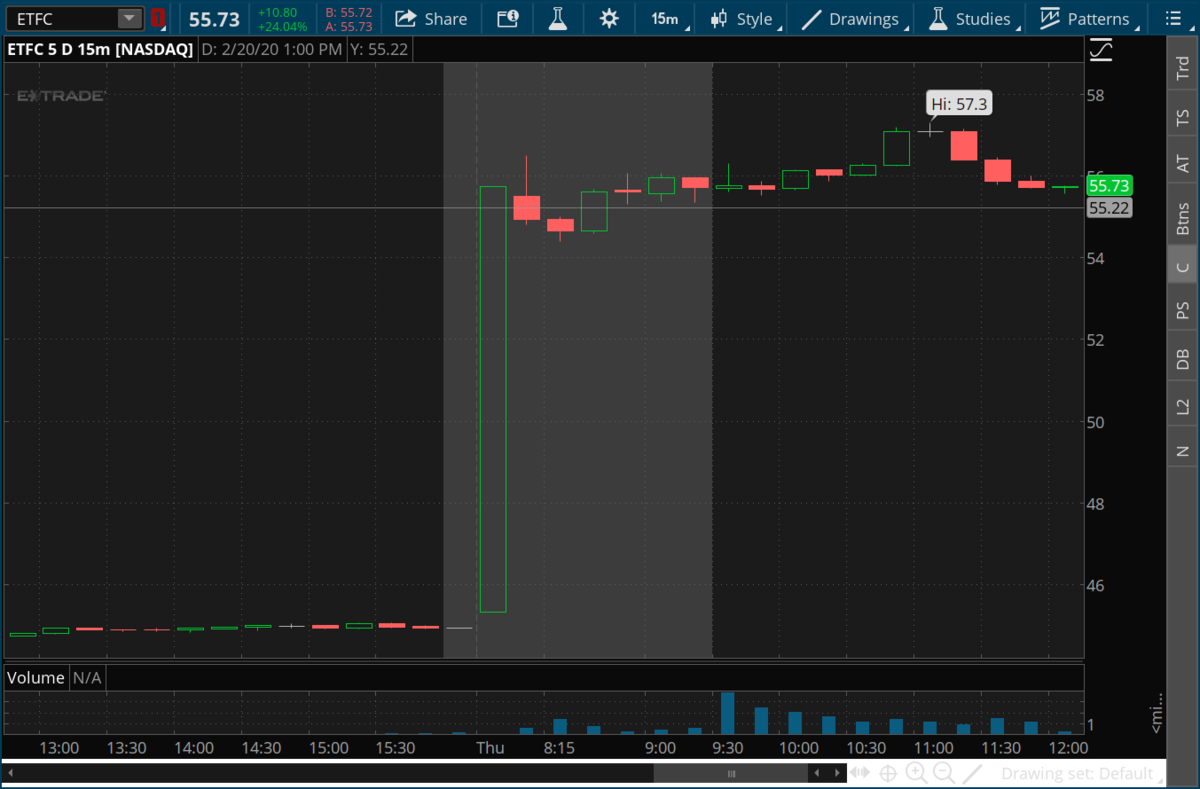 Victoria's Secret to go private in a deal that values it at $1.1 billion
Private equity firm Sycamore Partners will acquire a 55% share in Victoria's Secret from its owner
L Brands
for $525 million, the companies announced Thursday. Upon the close of the deal, L Brand founder, 82-year-old Les Wexner, will step down as its chairman and CEO.
LB initially traded lower but rebounded to positive territory on the open.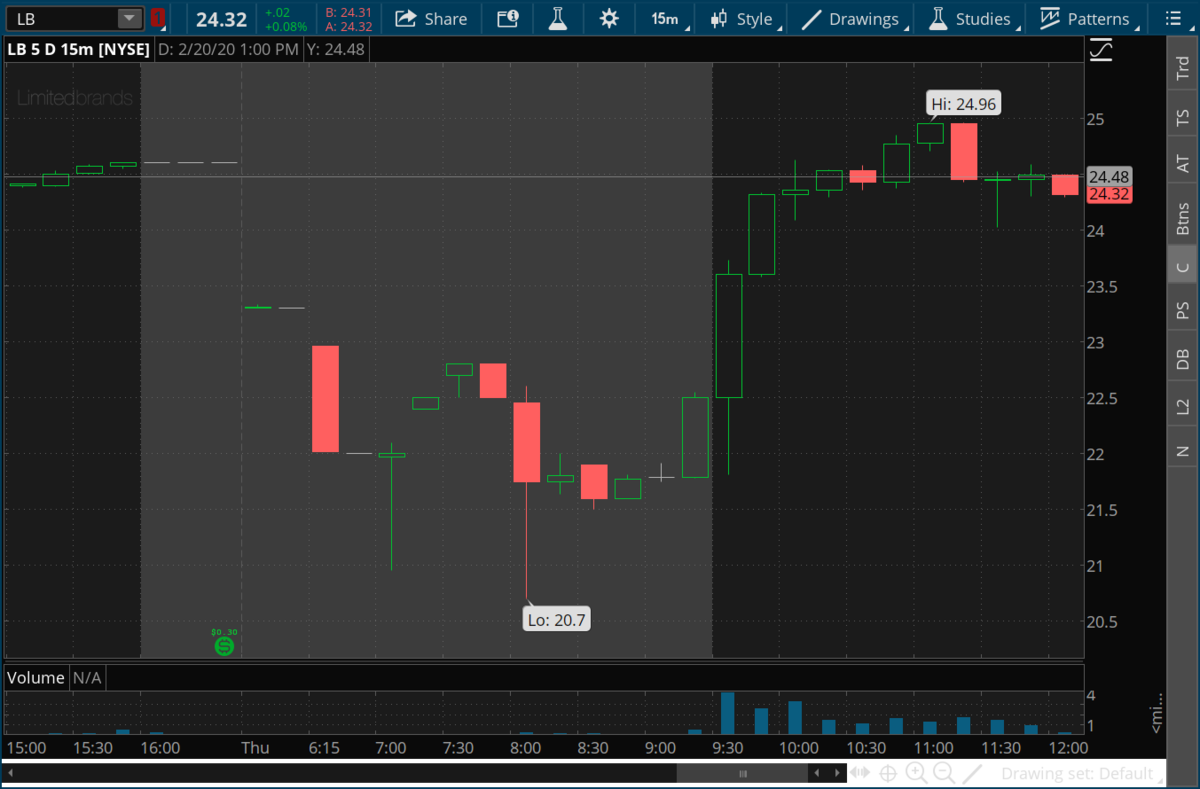 Stamps.com jumps more than 50%
Stamps.com reported an adjusted profit of $2.12 per share for the fourth quarter on revenue of $160.9 million.
Analysts polled expected earnings of $1.03 per share on sales of $144.7 million.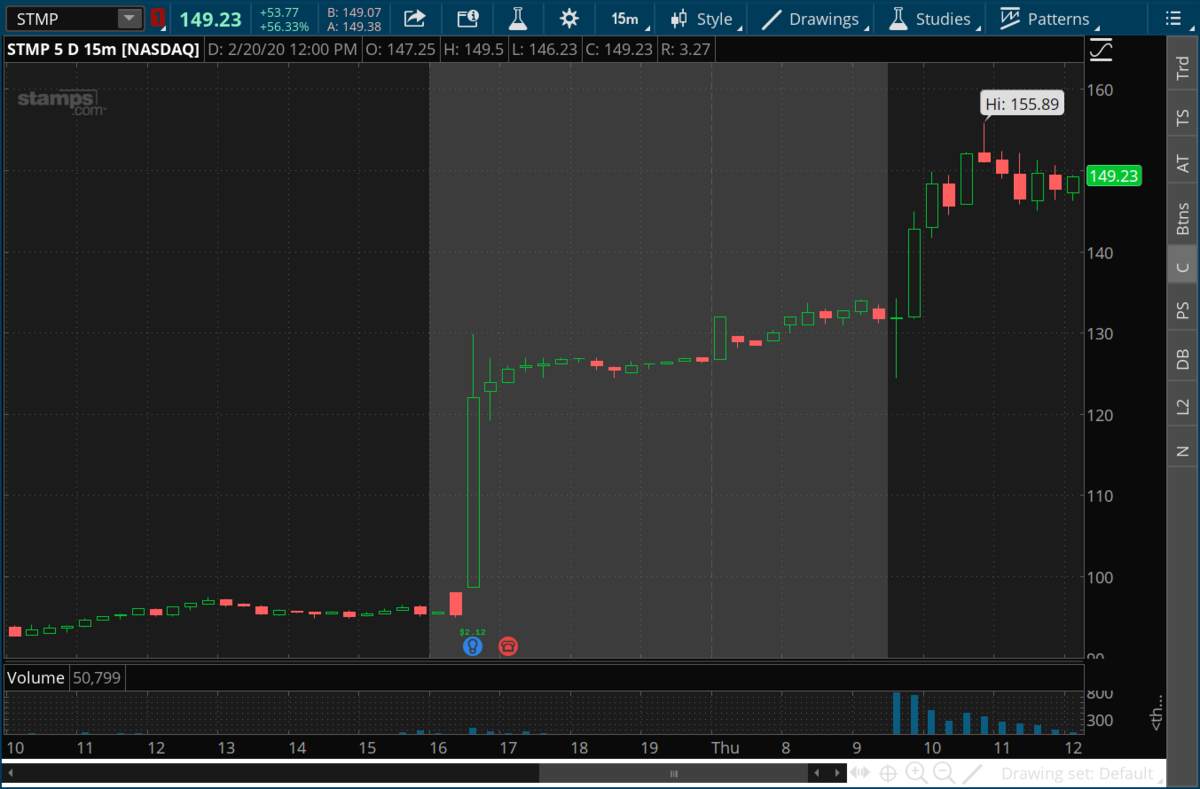 TigerTV Now Starts Live at 8:30 a.m. EST