Morning Market Report - February 21, 2020
Markets Accelerate to Negative Prices on Coronavirus Fears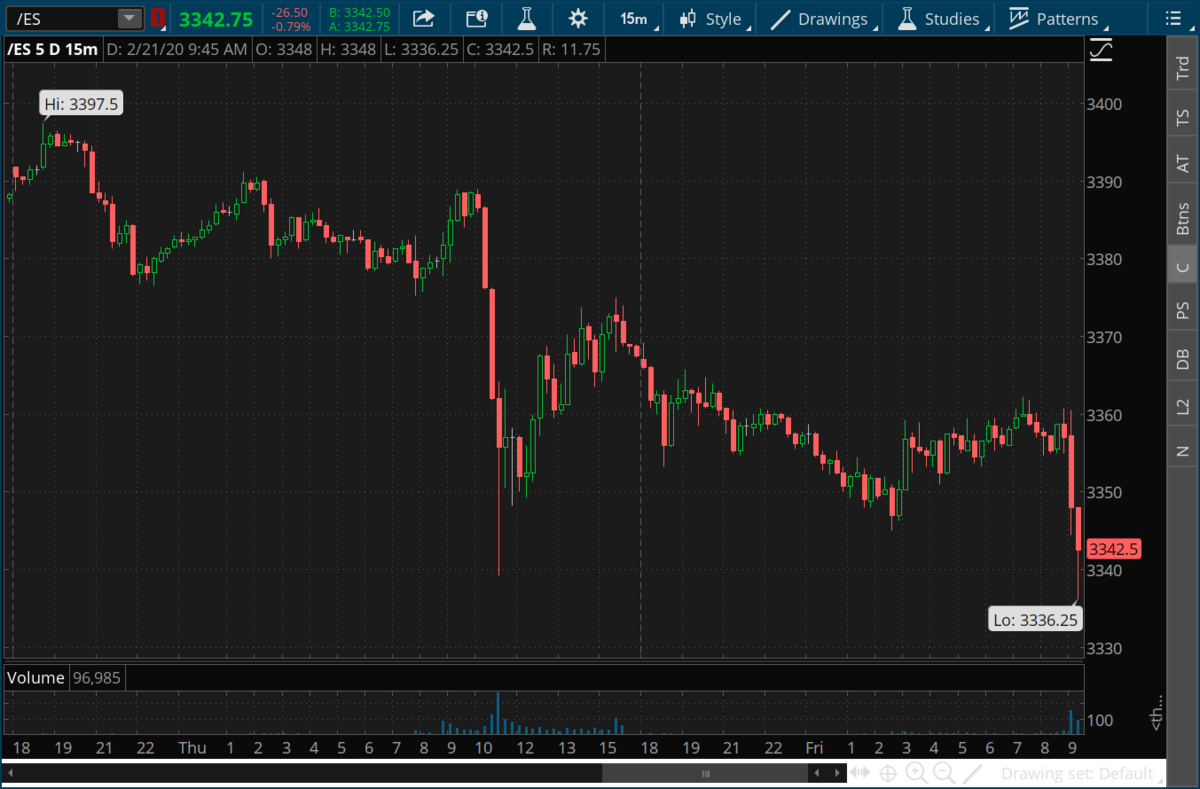 Tommy O' Brien's 9 a.m. TigerTV Market Update
Sprouts Farmers Market Reports Surprise Profit Beat
Sprouts earned 27 cents per share for the fourth quarter, nearly doubling the 14 cents a share consensus estimates. The organic grocery chain's revenue was slightly above forecasts, and the company gave a better-than-expected full-year earnings outlook.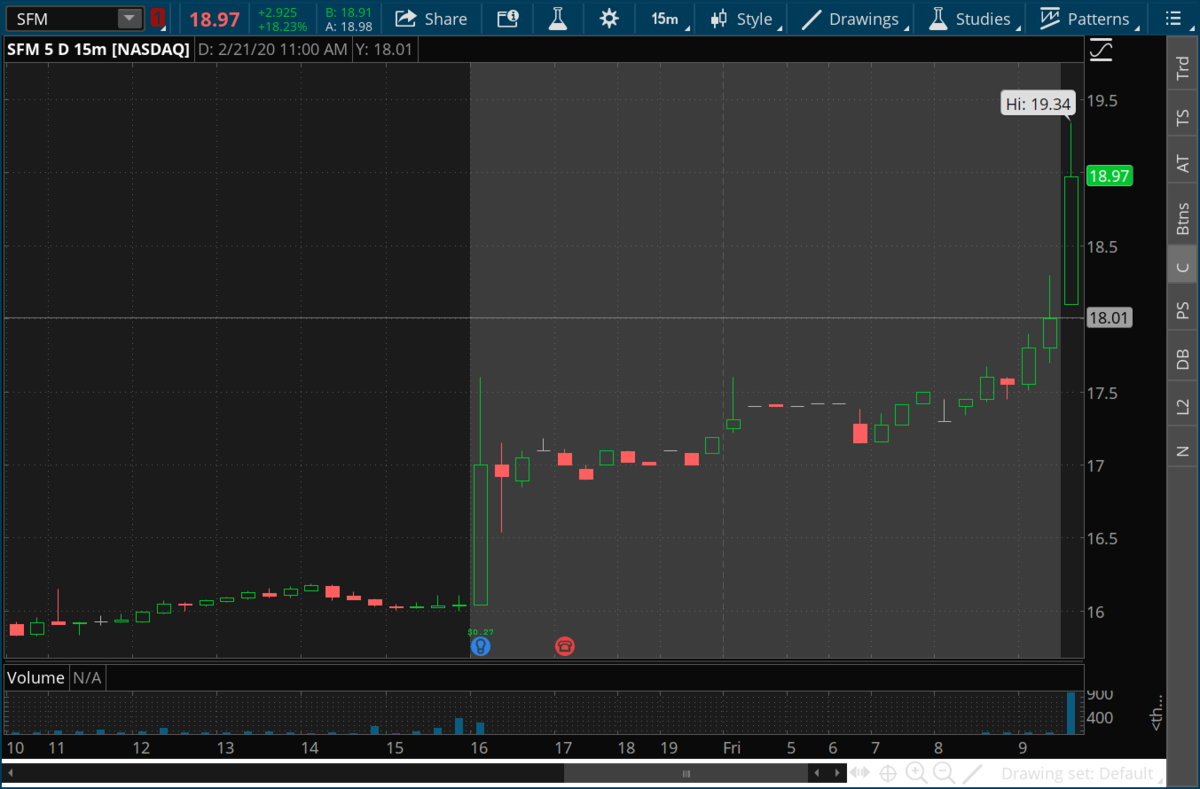 Drop Box Trades Higher on Earnings and Revenue Beat
Earnings: 16 cents per share, adjusted, vs. 14 cents per share as expected by analysts
Revenue: $446 million, vs. $443 million as expected by analysts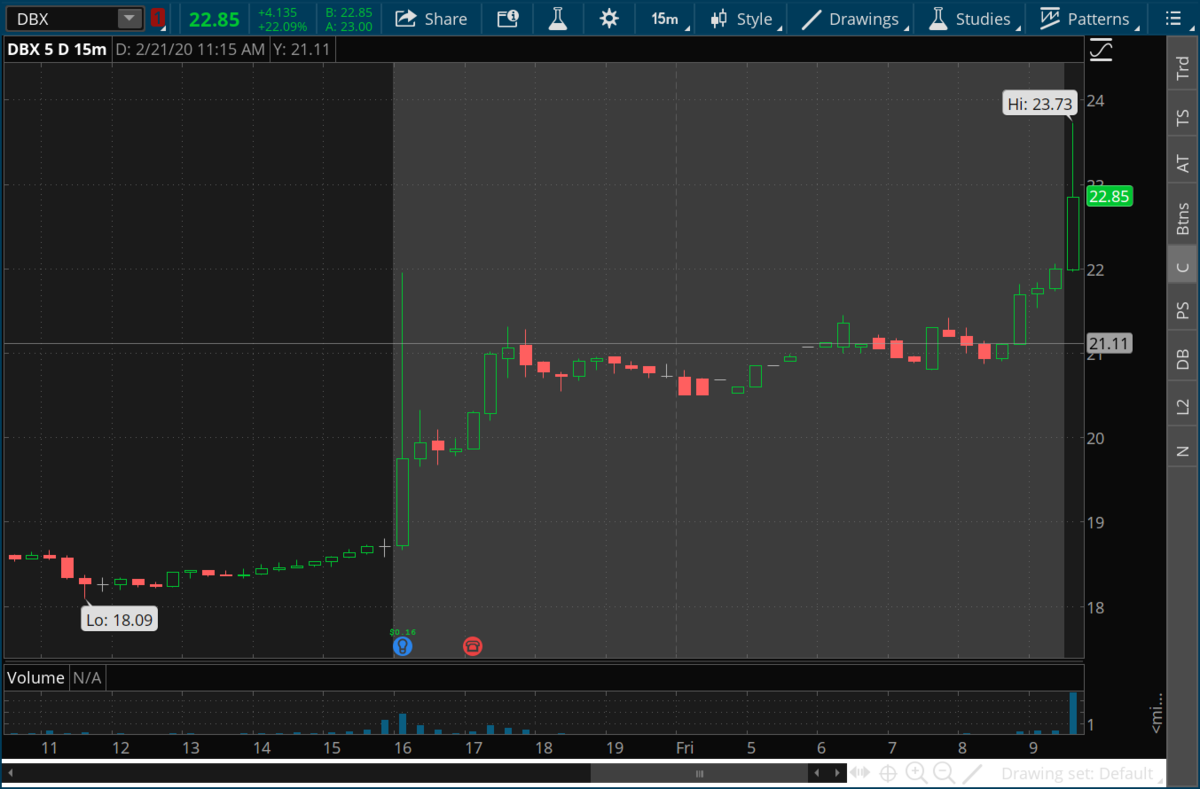 Deere Beats on Profit
For the quarter ended Feb. 2, it reported net income of $517 million or $1.63 per share, up from $498 million or $1.54 per share last year. That compares with average analyst estimates of $1.26 per share.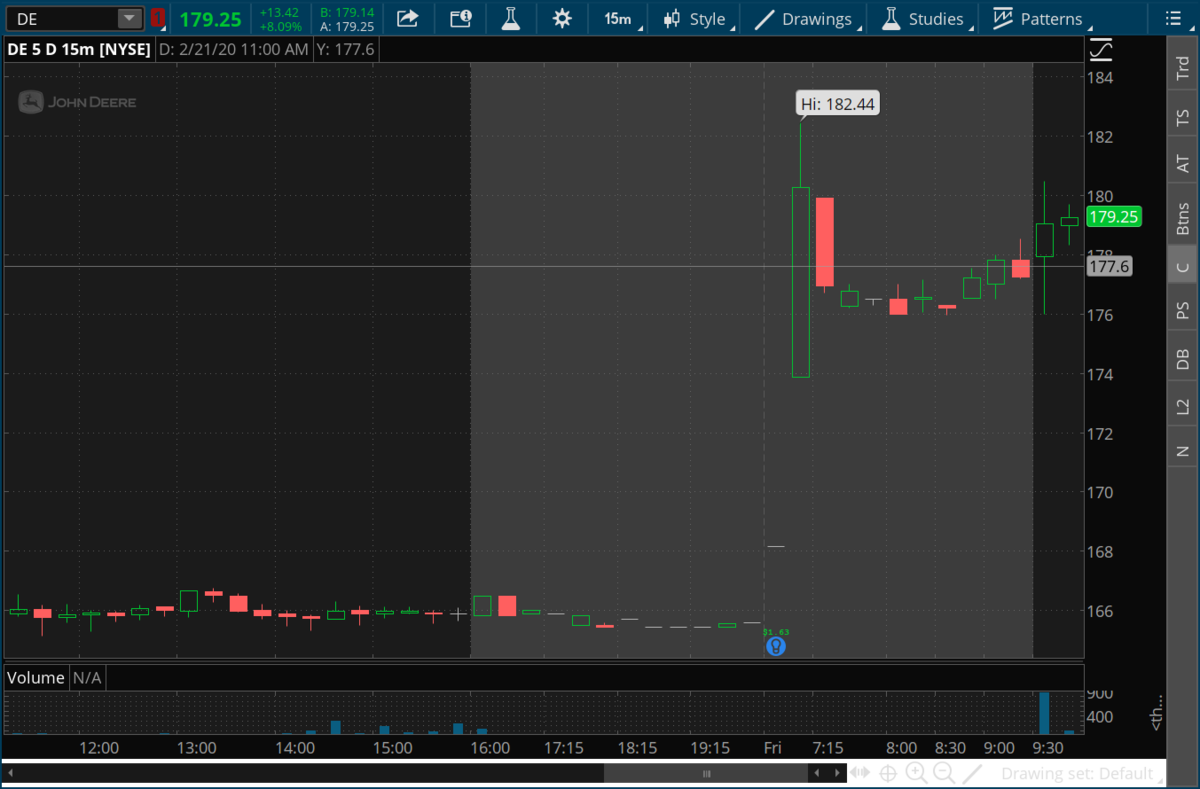 TigerTV Now Starts Live at 8:30 a.m. EST