Morning Market Report 02-25-20
Futures Indicate Slightly Higher Open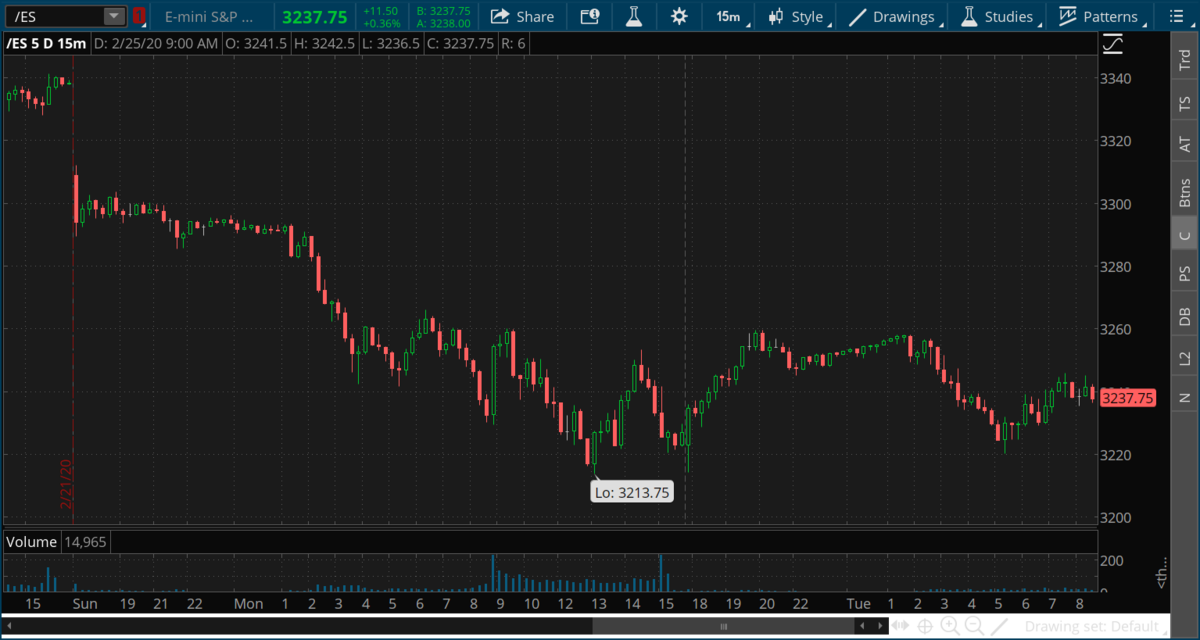 Tommy O' Brien's 9 a.m. TigerTV Market Update
US plans trial of Gilead coronavirus drug remdesivir
The U.S. is planning a clinical trial of Gilead's experimental drug for the novel coronavirus, according to a posting on a government clinical trials database.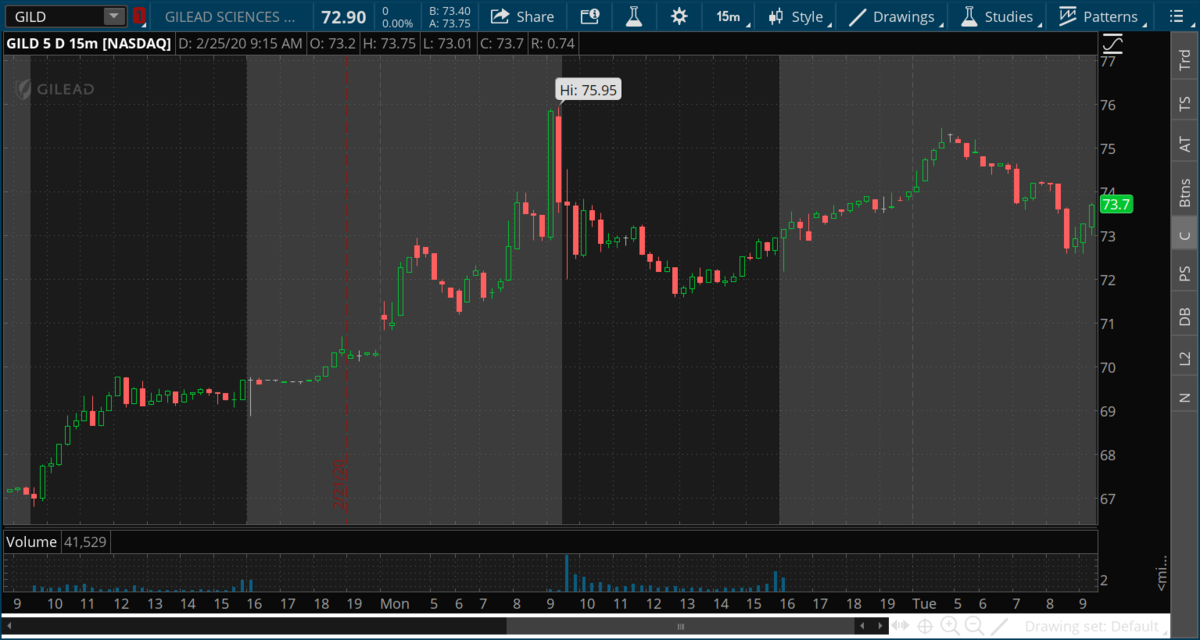 Home prices increase 3.8% in December
"Leading the list of cities with the largest gains were Phoenix, Charlotte and Tampa. Home prices in Phoenix were up 6.5% year-over-year, followed by Charlotte with a 5.3% increase and Tampa, where prices were 5.2% higher. Twelve of the 20 cities saw bigger price increases in the year ending December 2019 compared with November's annual read. Every city in the 20-city composite saw a gain in home values. Chicago and New York saw the smallest annual gains at just 1% for each."

Source: CNBC
Coronavirus fears cause mortgage rates to Drop to 8-year low


The U.S. 10-year Treasury yield hit a low of 1.347%, its lowest level since July 8, 2016.

The average rate on the popular 30-year fixed mortgage hit 3.34% on Monday, according to Mortgage News Daily. That rate hit 3.34% for one day in the summer of 2016, before spiking much higher that fall. Before that, rates were this low in 2012.
Home Depot beats sales and profit estimates
Net sales fell 2.7% to $25.78 billion, but beat analysts' average expectation of $25.76 billion.

Net earnings rose to $2.48 billion, or $2.28 per share, from $2.34 billion, or $2.09 per share a year earlier. Analysts were expecting earnings of $2.10 per share.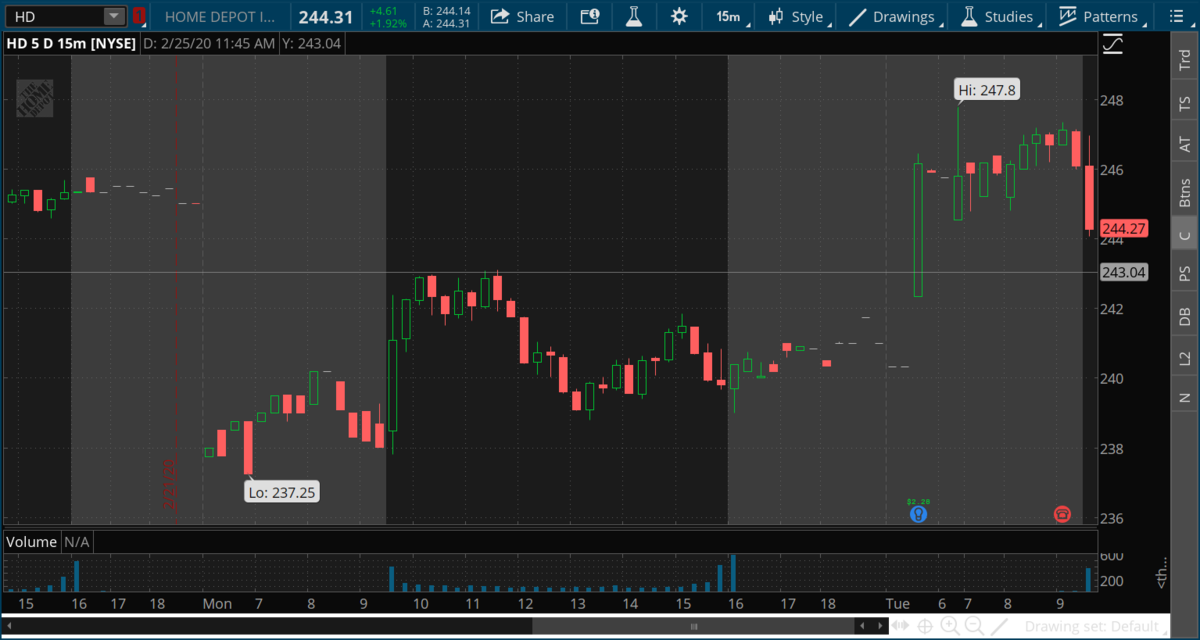 Mastercard shares drop after company warns coronavirus may hit 2020 revenue
"Cross-border travel, and to a lesser extent cross-border e-commerce growth, is being impacted by the Coronavirus," the company said in a statement on Monday after the bell. The company said its first-quarter revenue growth will be about two to three percentage points lower than previous guidance.

"If the impact is limited to the first quarter only, we expect that our 2020 annual year-over-year net revenue growth rate would be at the low end of the low-teens range," the company added.

Source: CNBC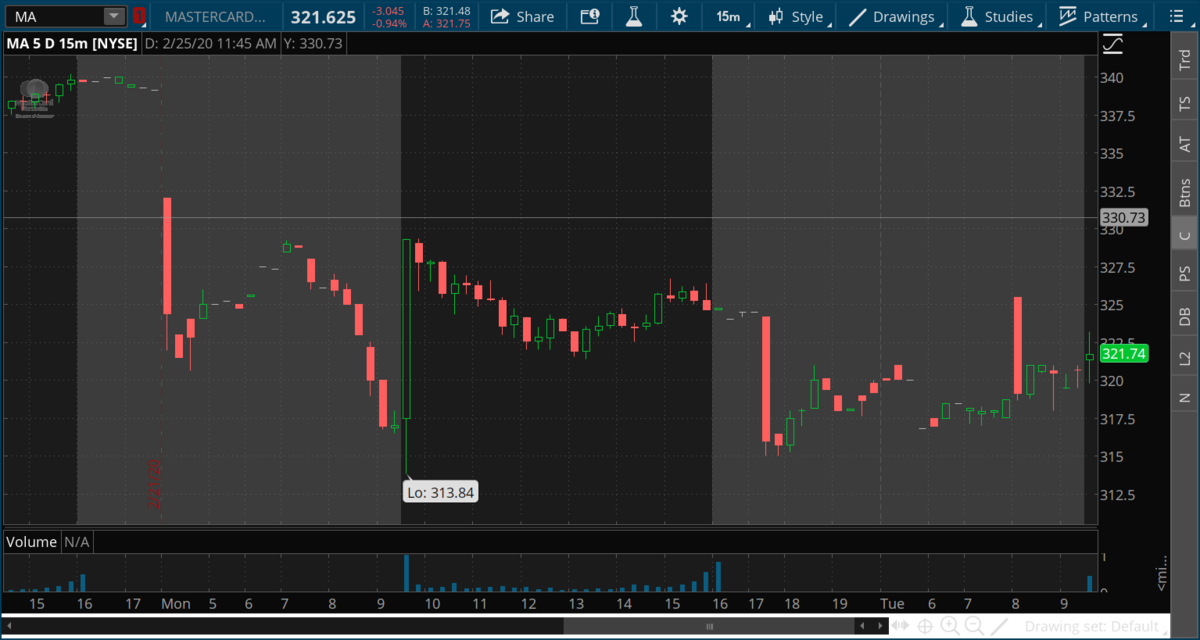 TigerTV Now Starts Live at 8:30 a.m. EST