Morning Market Report - February 27, 2020
Markets Extend Losses on First Report of US Case of Unknown Origin
Futures slipped after the CDC confirmed the first U.S. coronavirus case of unknown origin in Northern California, indicating possible "community spread" of the disease.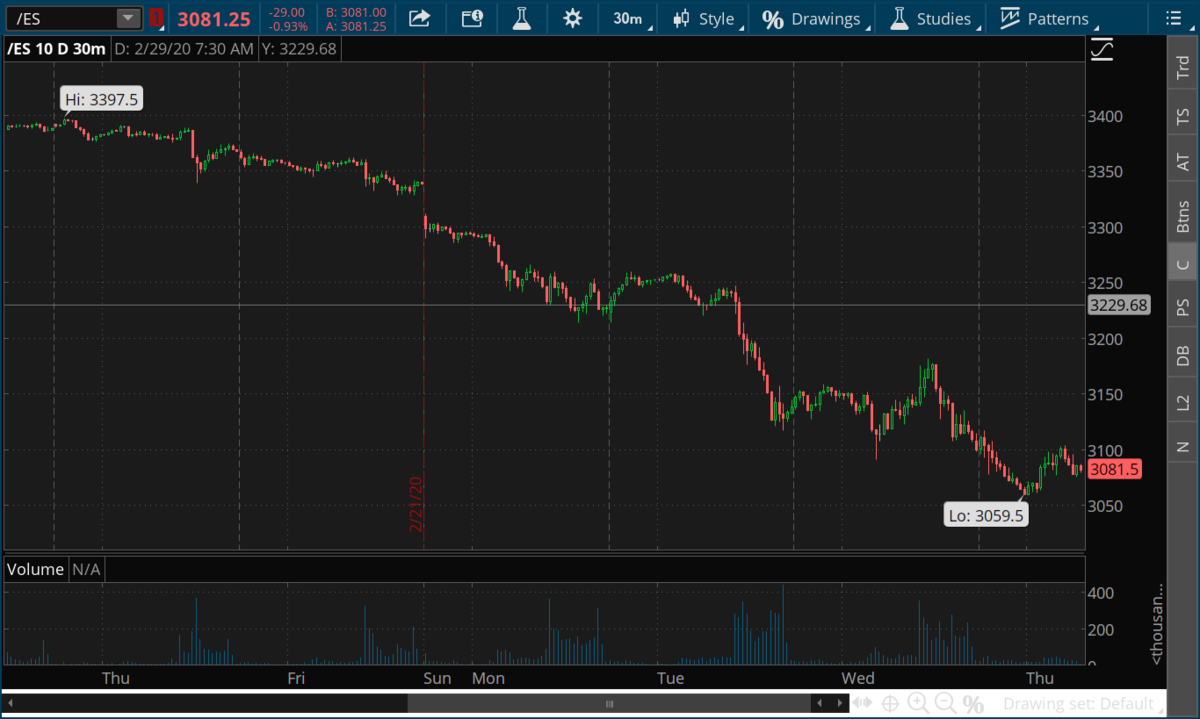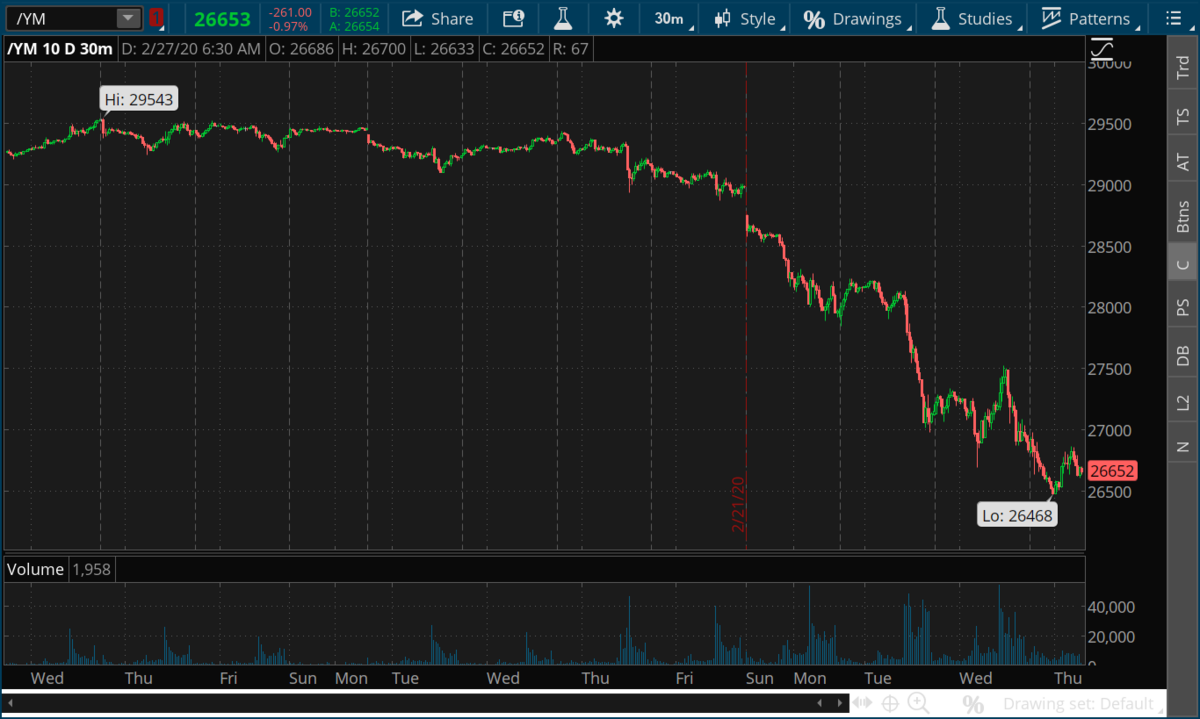 Dow Now Trading Below January of 2018 Levels
Dow: dropped 2,031 points in the last 3 sessions, down 7.02% this week putting it on track for its worst weekly performance since Oct. 2008.
S&P 500: coming off 5 straight negative sessions, down 6.63% for the week and on track for its worst week since Dec. 2018.
Nasdaq: posted a slight gain on Wednesday, but not enough to erase the losses from earlier in the week. Currently down 6.22% on the week, for its worst weekly performance since Dec. 2018.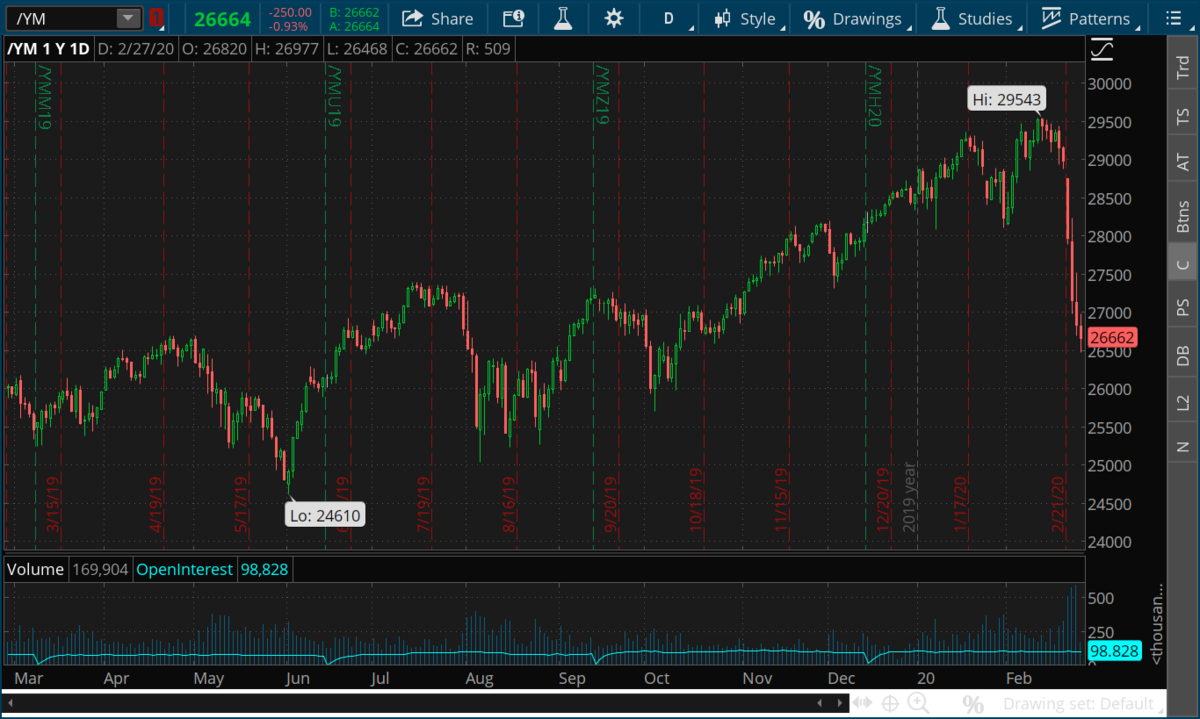 Microsoft warns it will miss guidance for segment that includes Windows because of coronavirus
Microsoft shares traded lower in extended trading on Wednesday after the company
said
it doesn't expect to meet the quarterly revenue guidance it previously provided for the segment that includes Windows.
ETSY trades higher on earnings beat
ETSY reported earnings per share of 25 cents on revenue of $270 million. Analysts were expecting earnings per share of 16 cents on revenue of $265 million. Etsy also issued full year revenue guidance above Wall Street's estimates.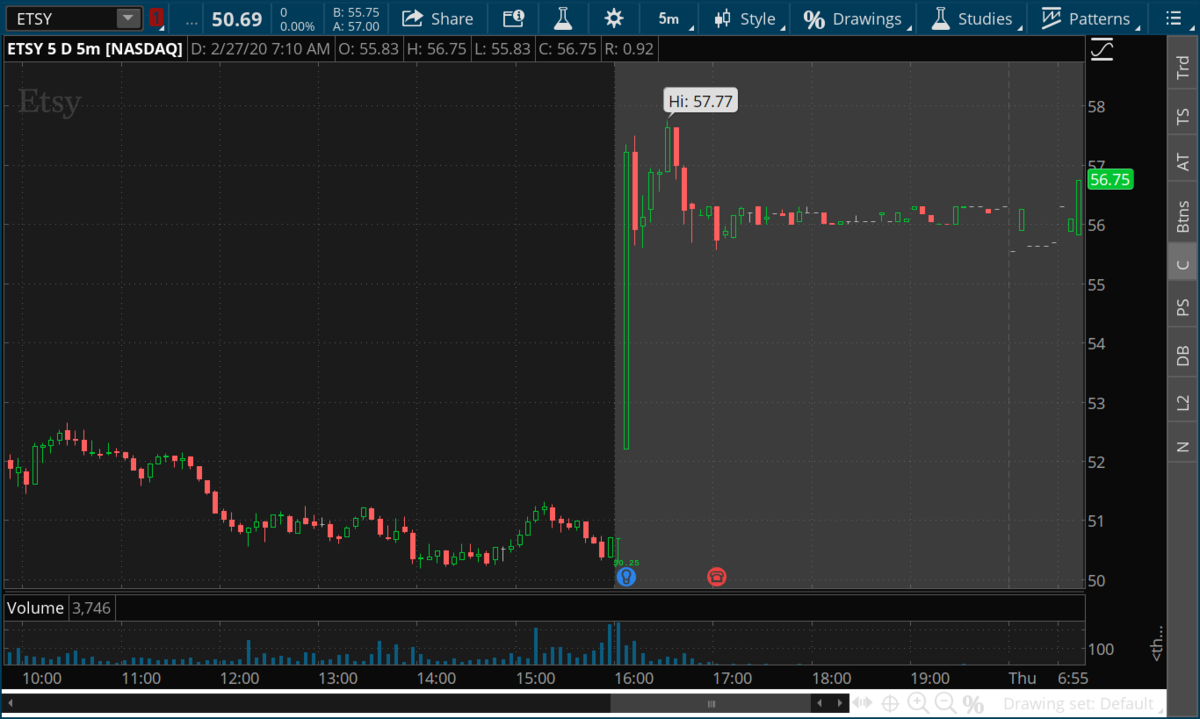 Tommy O' Brien's 10 a.m. TigerTV Market Update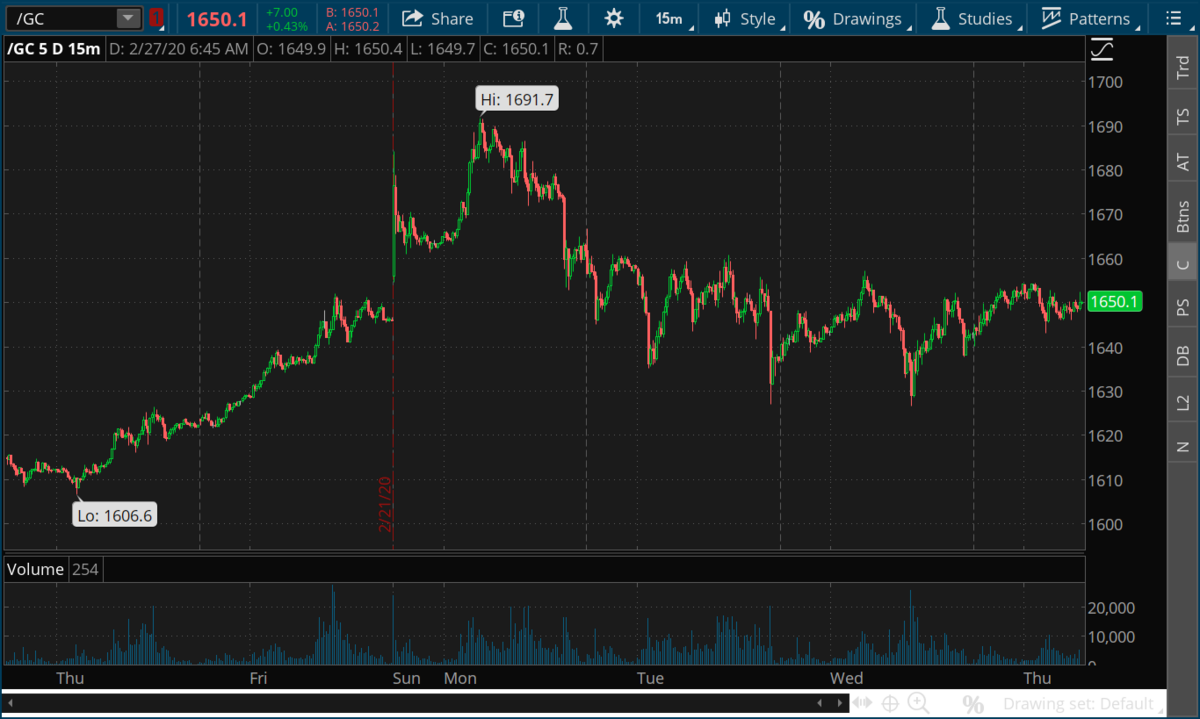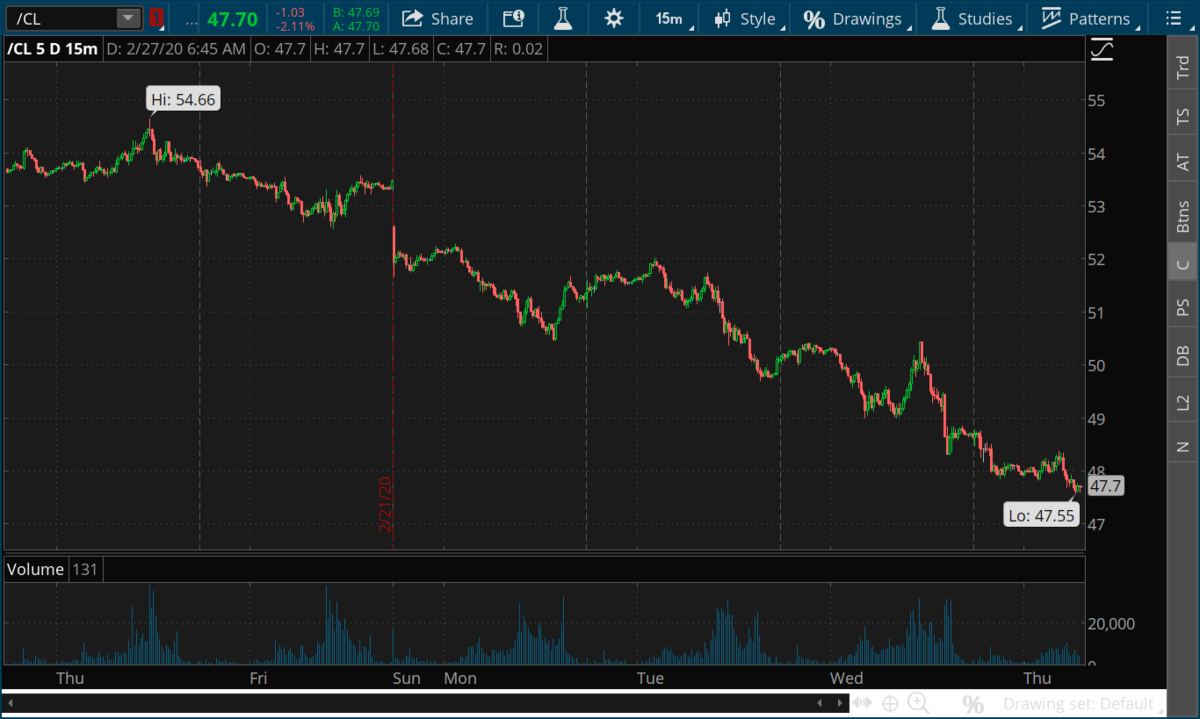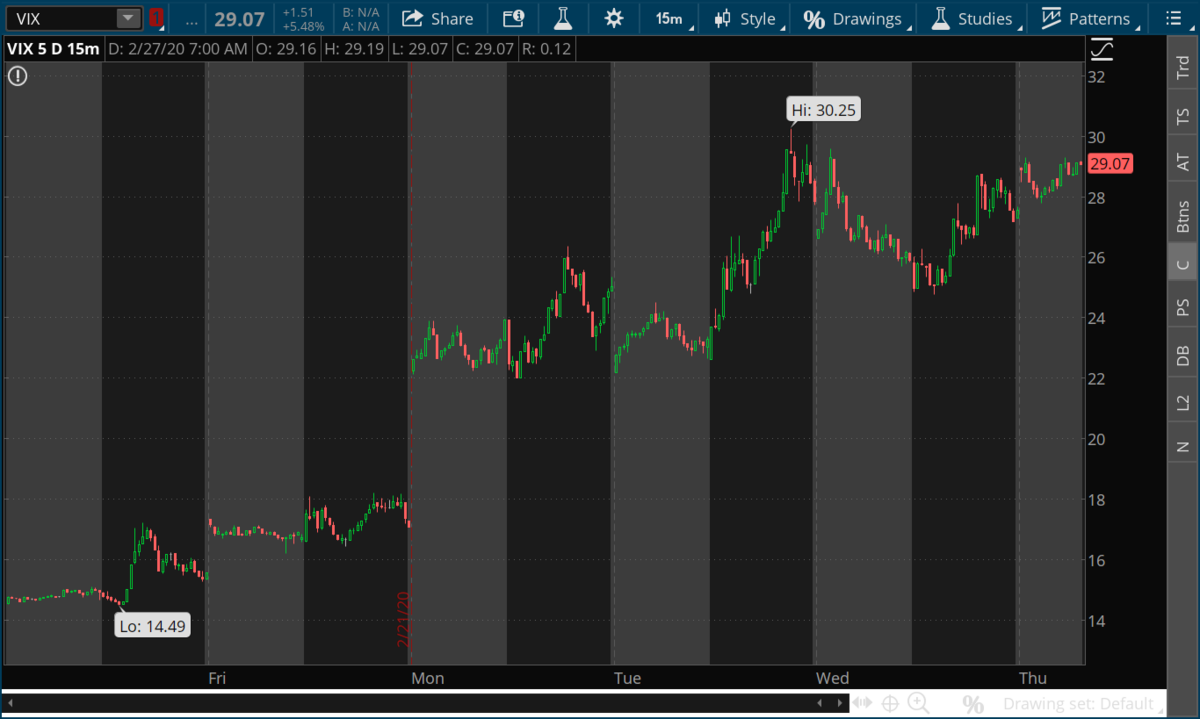 Bonds and Notes - 10 Year Yield Hits 1.284%