Morning Market Report - February 28, 2020
Markets Extend Losses Friday - Worst Week for Equities Since Financial Crisis
Markets continued to trade lower overnight as coronavirus fears remain constant in the market. The Dow plummeted nearly 1,200 points on Thursday — its biggest one-day point drop ever — as worries over the coronavirus possibly spreading sent stocks spiraling lower.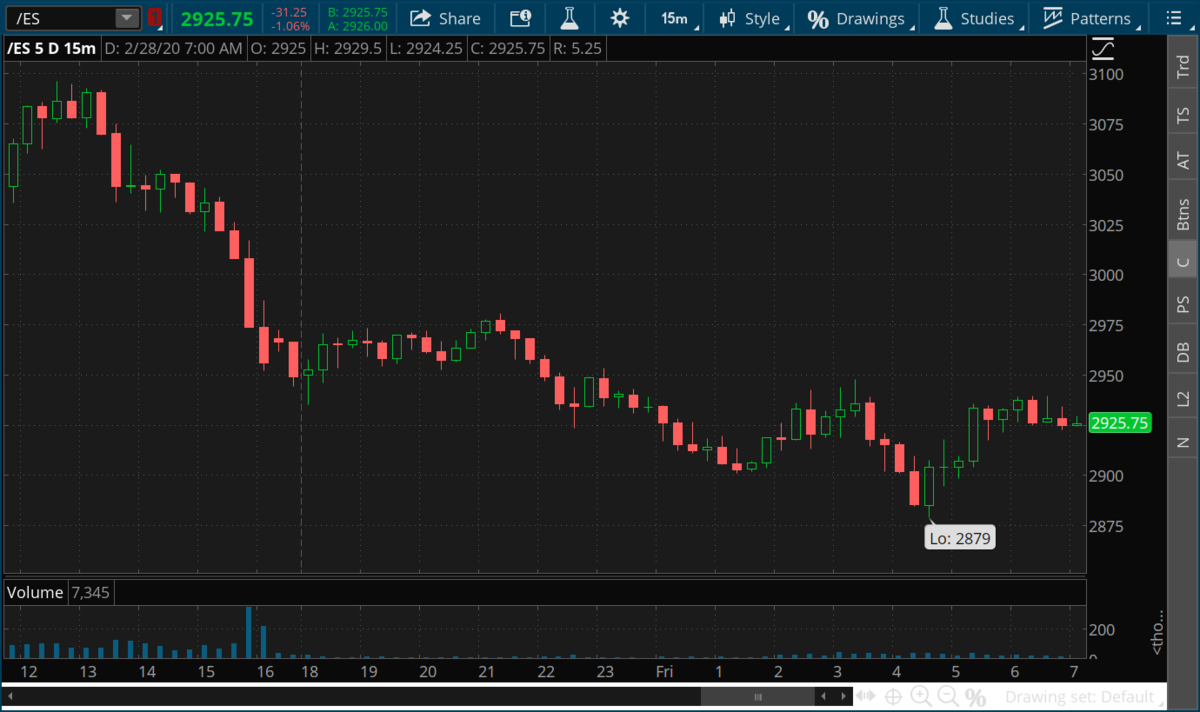 Dow Back to December of 2017 Prices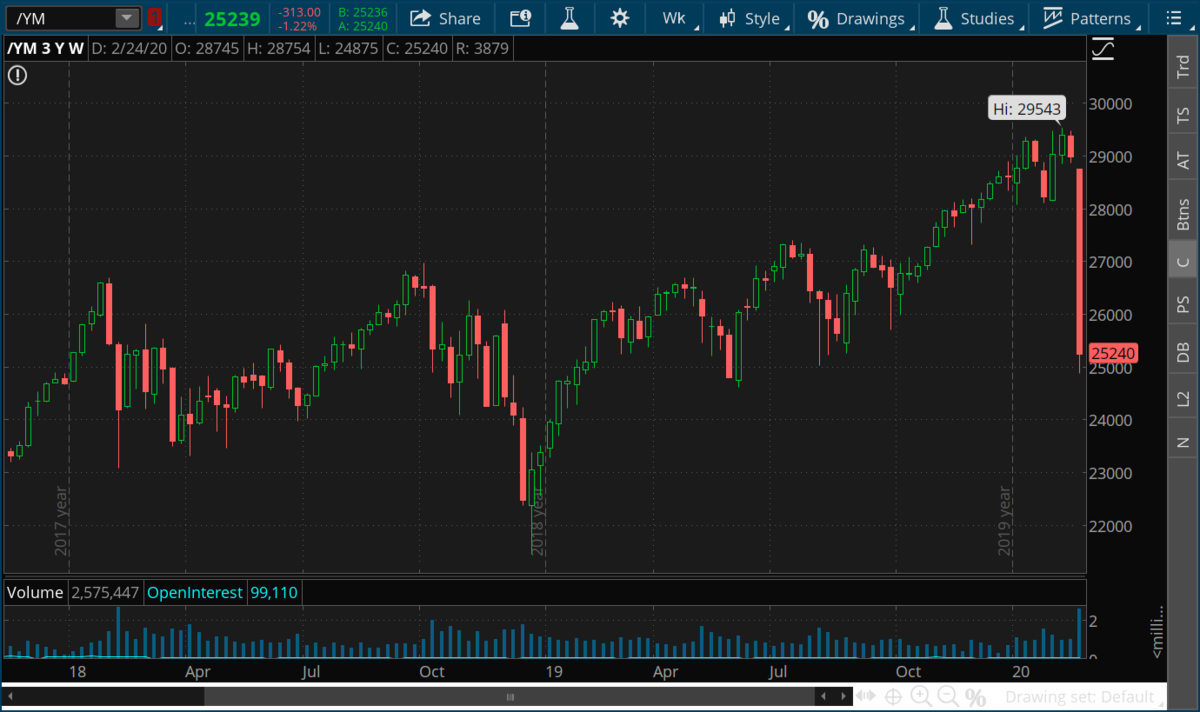 ES 3-Year Weekly Chart
S&P futures now Back to September of 2018 prices. The High from January of 2018 is 2878.5 in the S&P. We hit 2879 overnight.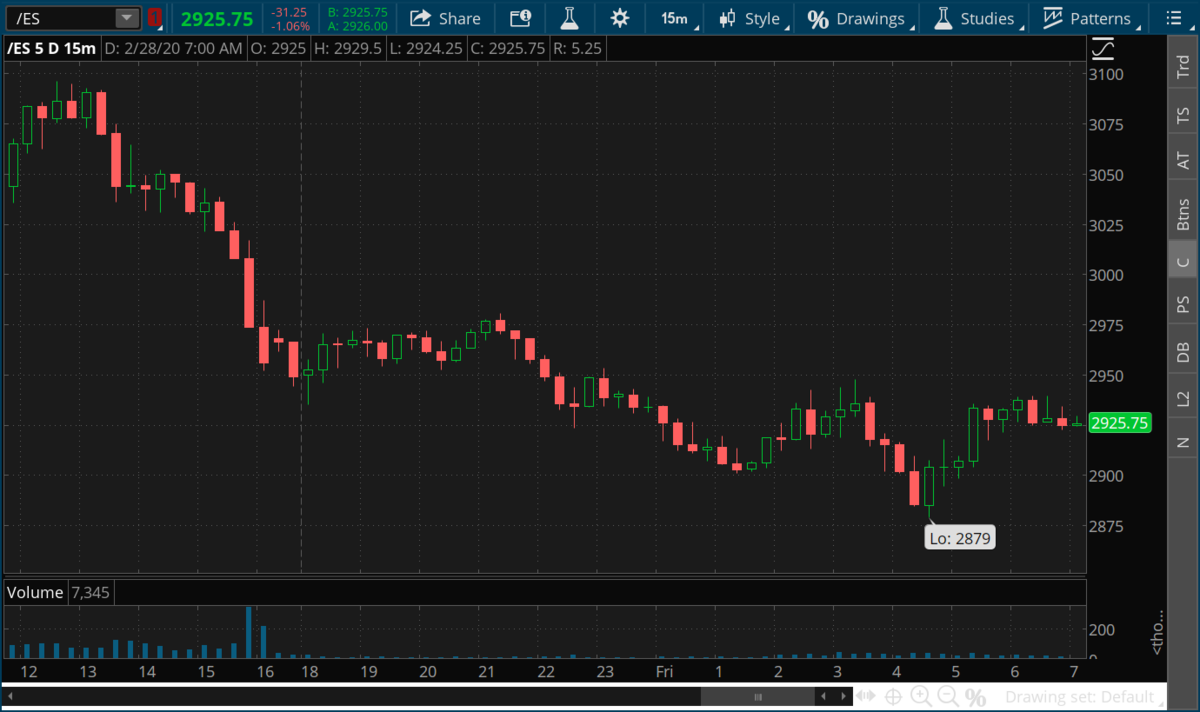 Germany quarantines 1,000 - Switzerland cancels large events
Germany quarantined about 1,000 people and Switzerland banned large events, leading to the Geneva car show being canceled. Iran and South Korea revealed more coronavirus cases and Nigeria, Africa's most populous country, confirmed the first infection south of the Sahara desert.

Public and private gatherings with more than 1,000 people won't be allowed until March 15, the Swiss government said on Friday.

Confirmed cases worldwide pass 83,000; deaths top 2,800.
Tom O' Brien's 4 p.m. TigerTV Market Update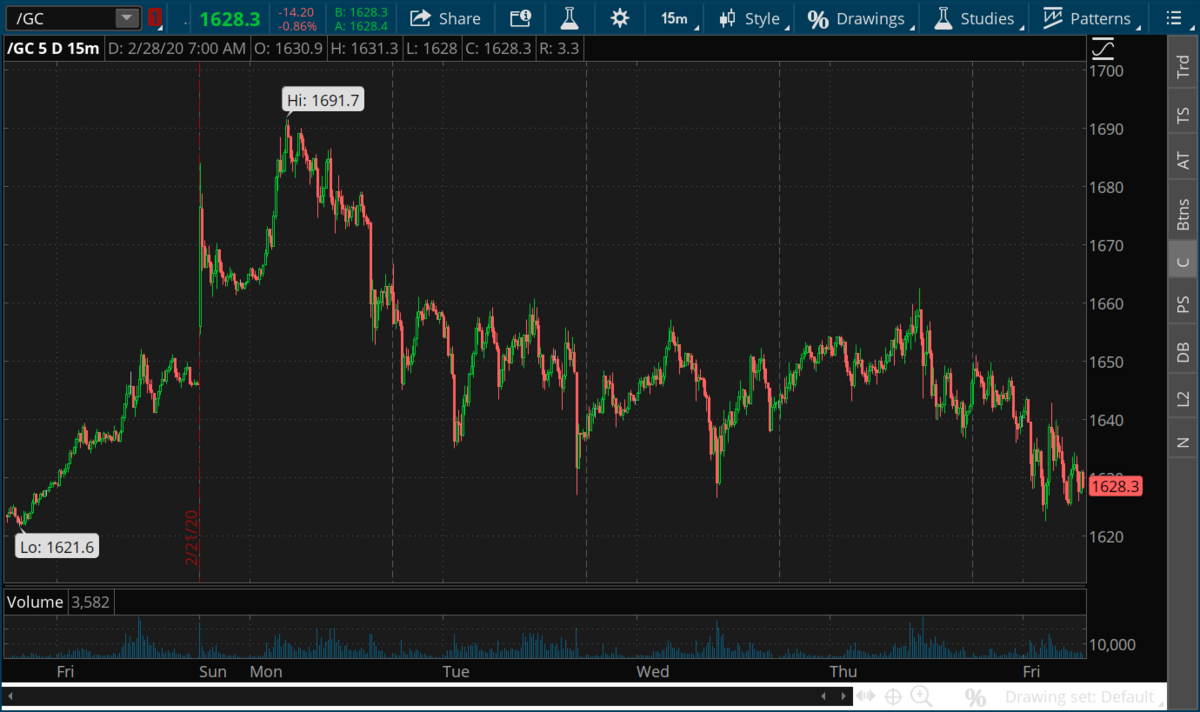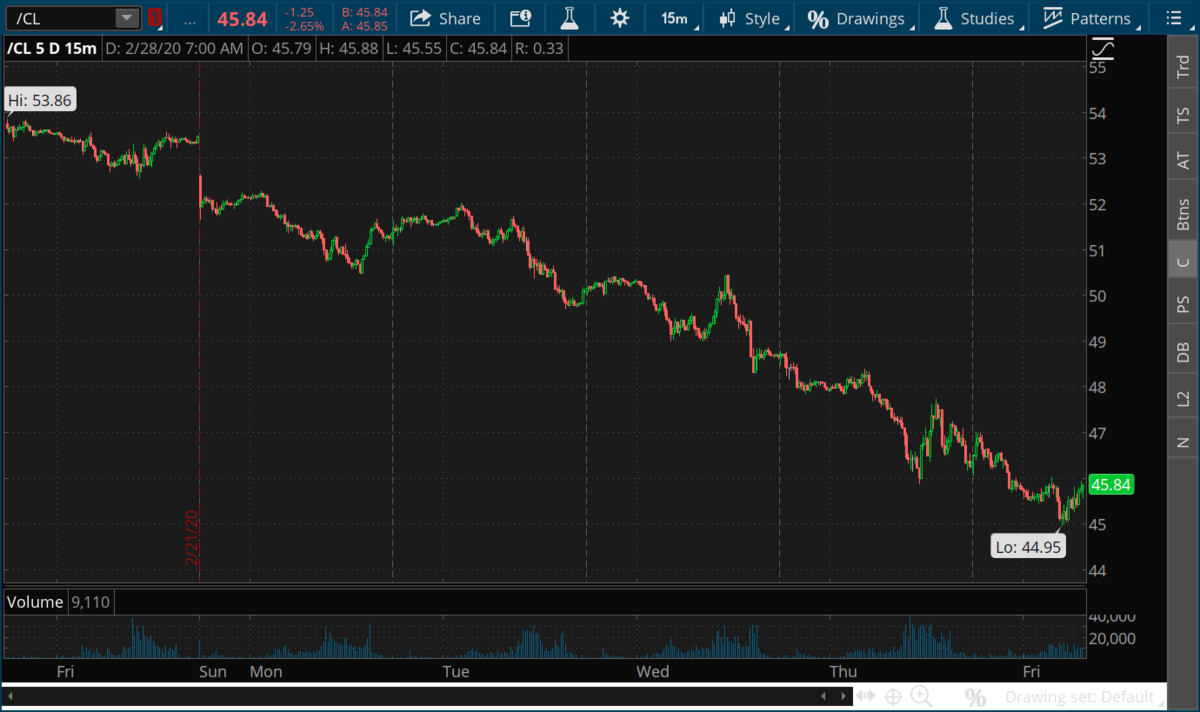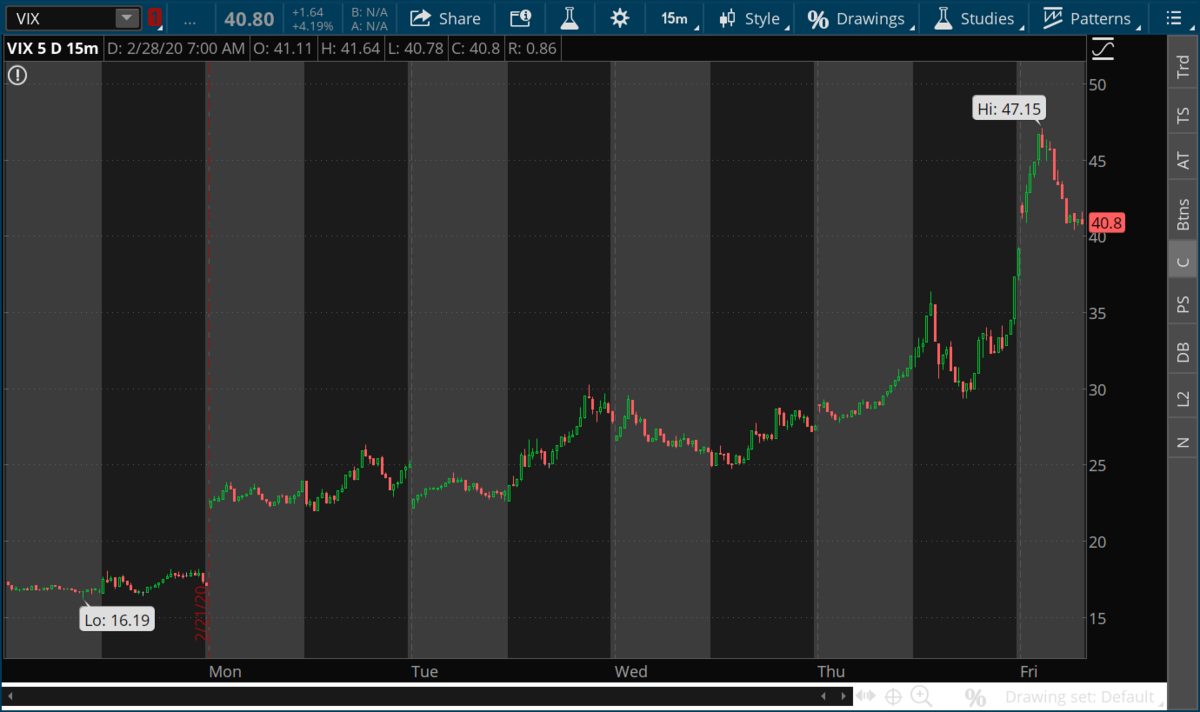 Bonds and Notes - 10 Year Yield Hits 1.163%