Morning Market Report - March 4, 2020
Biden Shocks World with Huge Win on Super Tuesday
Former Vice President Joe Biden racked up big wins in delegate-rich states like Texas, North Carolina and Virginia, according to NBC News projections.
Sen. Bernie Sanders won Colorado, Utah and his home state of Vermont. He was favored to win in California, although NBC had yet to make a call in that state.
So far, Biden's delegate total was at 453, ahead of Sanders' 373, NBC News said.
Billionaire Mike Bloomberg and Sen. Elizabeth Warren are facing intensifying pressure to drop out after flaming out.
Primaries later this month:

March 10
Idaho: 20 delegates
Michigan: 125 delegates
Mississippi: 36 delegates
Missouri: 68 delegates
North Dakota: 14 delegates
Washington: 89 delegates
March 17
Arizona: 67 delegates
Florida: 219 delegates
Illinois: 155 delegates
Ohio: 136 delegates
March 24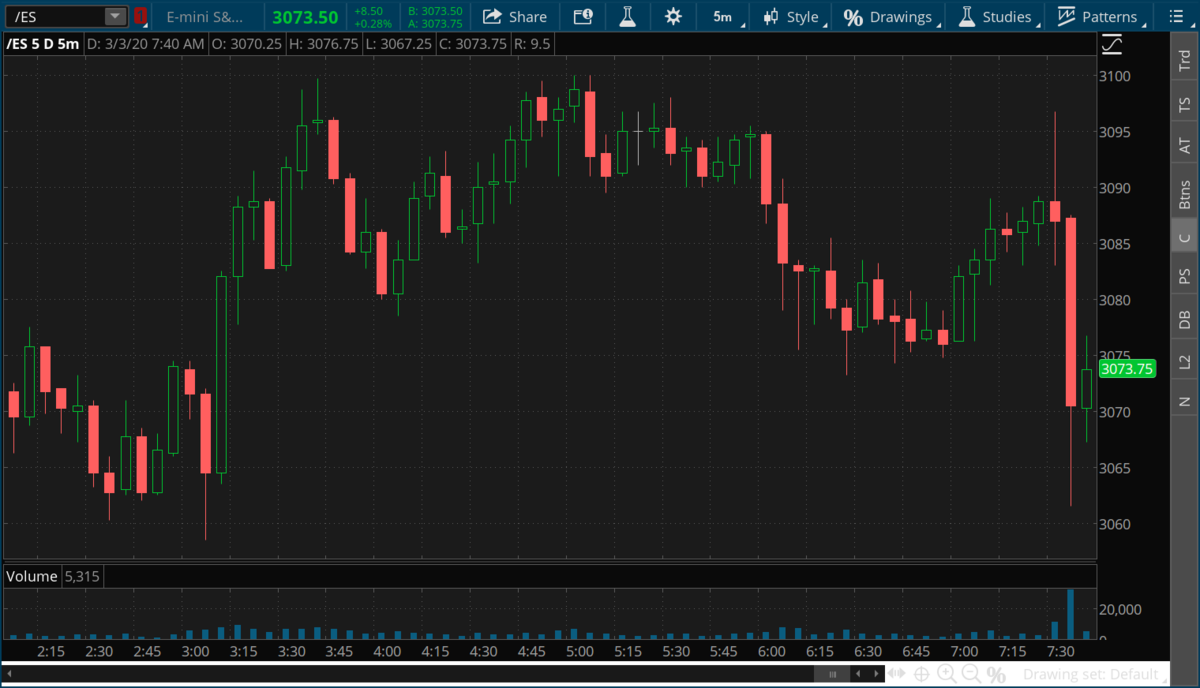 Private payrolls up 183,000 in February - January Revised Down Sharply
Despite the coronavirus scare, private payrolls rose by 183,000 in February, well ahead of Wall Street estimates for 155,000. January's number was revised down sharply, from an initially reported 291,000 to 209,000.
Weekly mortgage refinances spike 26% as interest rates tank on coronavirus fears
The average contract interest rate for 30-year fixed-rate mortgages fell to 3.57% from 3.73% last week. That drop caused a 26% surge in weekly refinance applications, the Mortgage Bankers Association said. Compared with one year ago, refinance volume was nearly 224% higher.
Italy orders schools to close for two weeks
Italy will shut down schools across the country until mid-March to curb the spread of the coronavirus epidemic. The closure, which starts Thursday, is aimed at tackling the outbreak of the highly contagious disease, which has killed 79 people in the country.
Nordstrom shares trade lower on earnings miss
JWN earned $1.42 per share on revenue of $4.54 billion. Analysts expected a profit of $1.47 per share on sales of $4.56 billion. The company also issued weaker-than-expected earnings guidance for the year.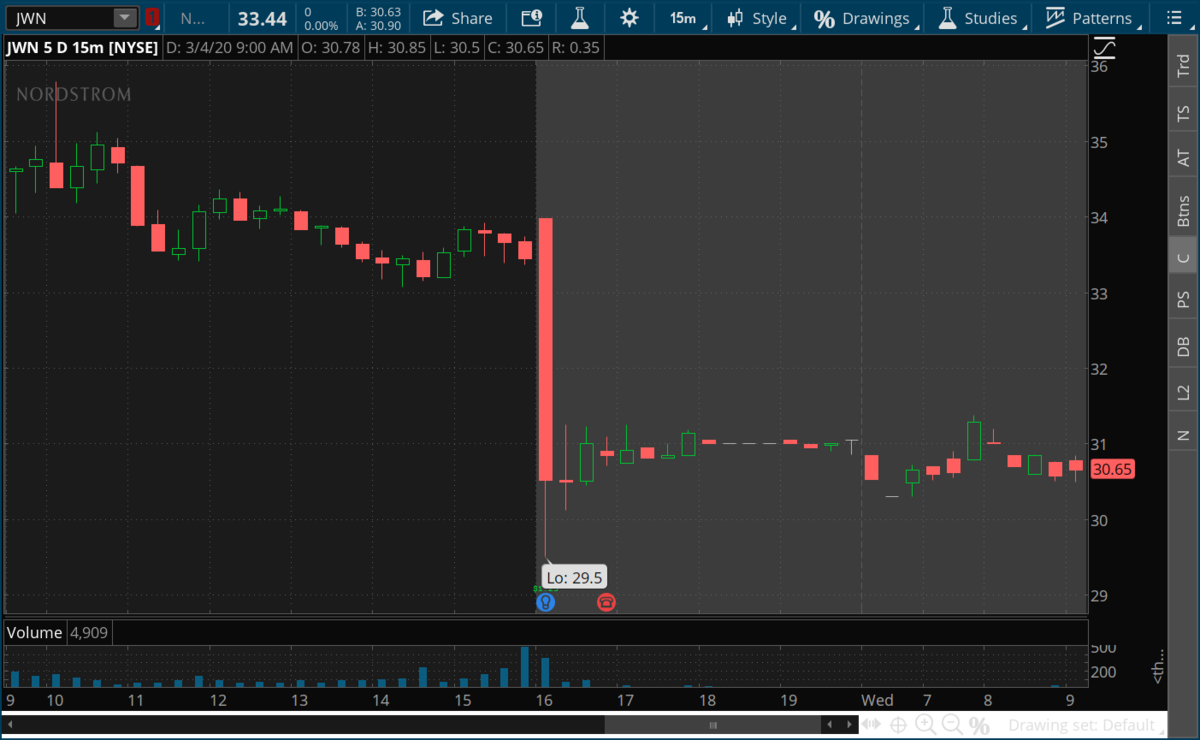 Dollar Tree trades lower on mixed results
DLTR posted a profit of $1.79 per share, beating the estimate of $1.75 per share. However, the company's $6.32 billion in revenue was below analysts' estimate of $6.39 billion.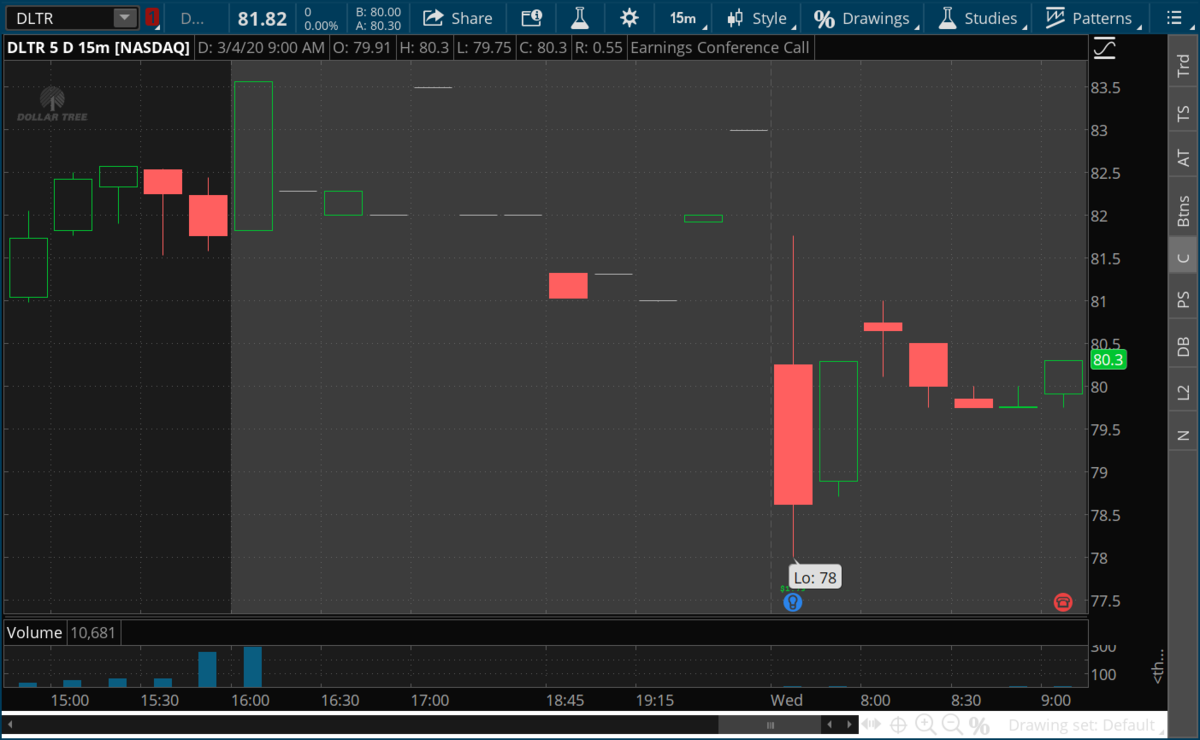 Goldman adds Target to its "American Conviction List"
"We think there is room for the top-line story to exceed their low-single-digit growth guidance as the company continues to benefit from competitor store closures."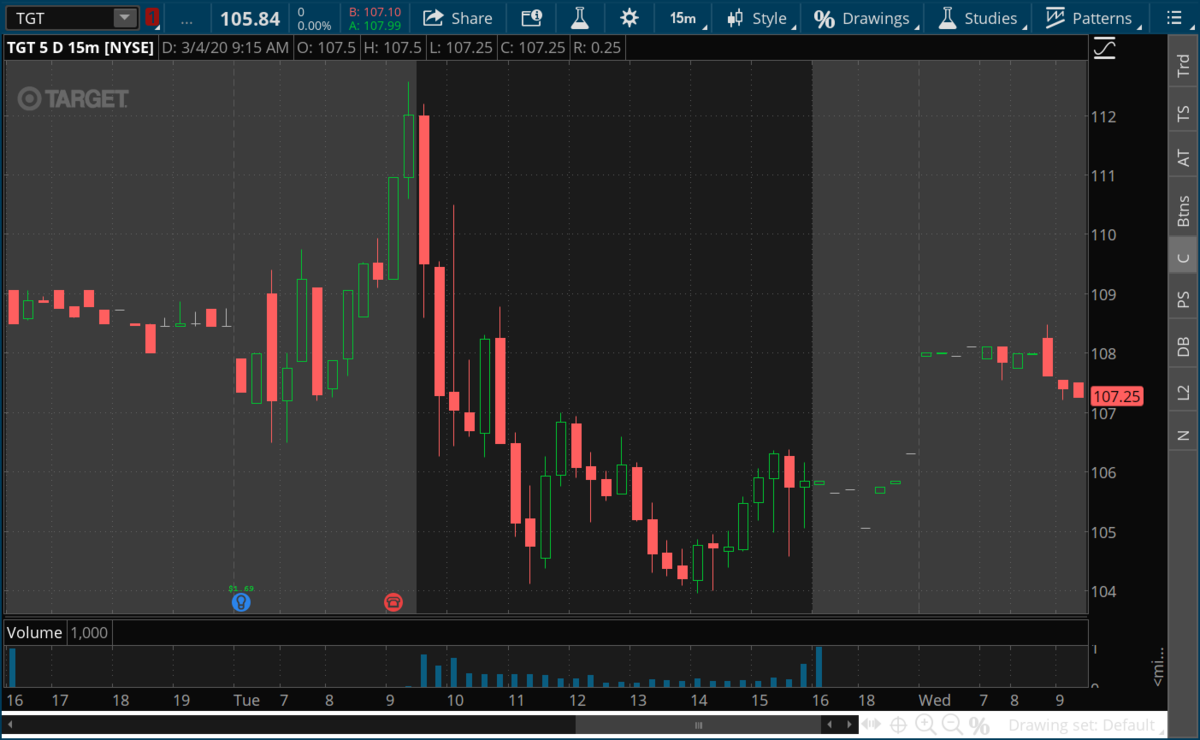 Mogran Stanley upgraded at Citi
MS shares were upgraded to "buy" from "neutral" by an analyst at Citi who said the recent pullback in bank stocks gives investors with "a longer-term horizon" to buy into the investment bank.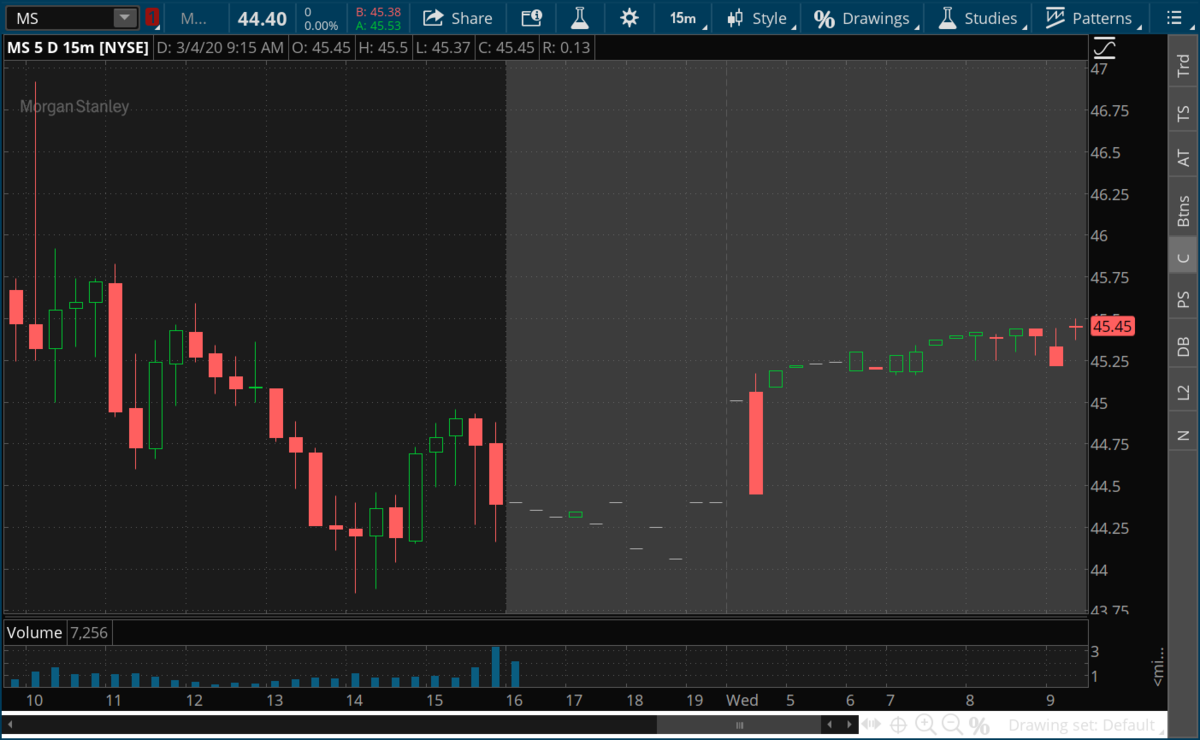 Tommy O' Brien's 9 a.m. TigerTV Market Update