Morning Market Report - March 6, 2020
Futures Trade Lower - 10 Year Yield Hits 0.75%
Around 5:15 a.m. ET, the yield on the benchmark 10-year Treasury note, which moves inversely to price, was down at 0.753% after briefly hitting an all-time low of 0.695% earlier in the morning.

The yield on the 30-year Treasury bond was down at 1.322% having earlier hit a record low of 1.28%.

10 Year Price action Chart: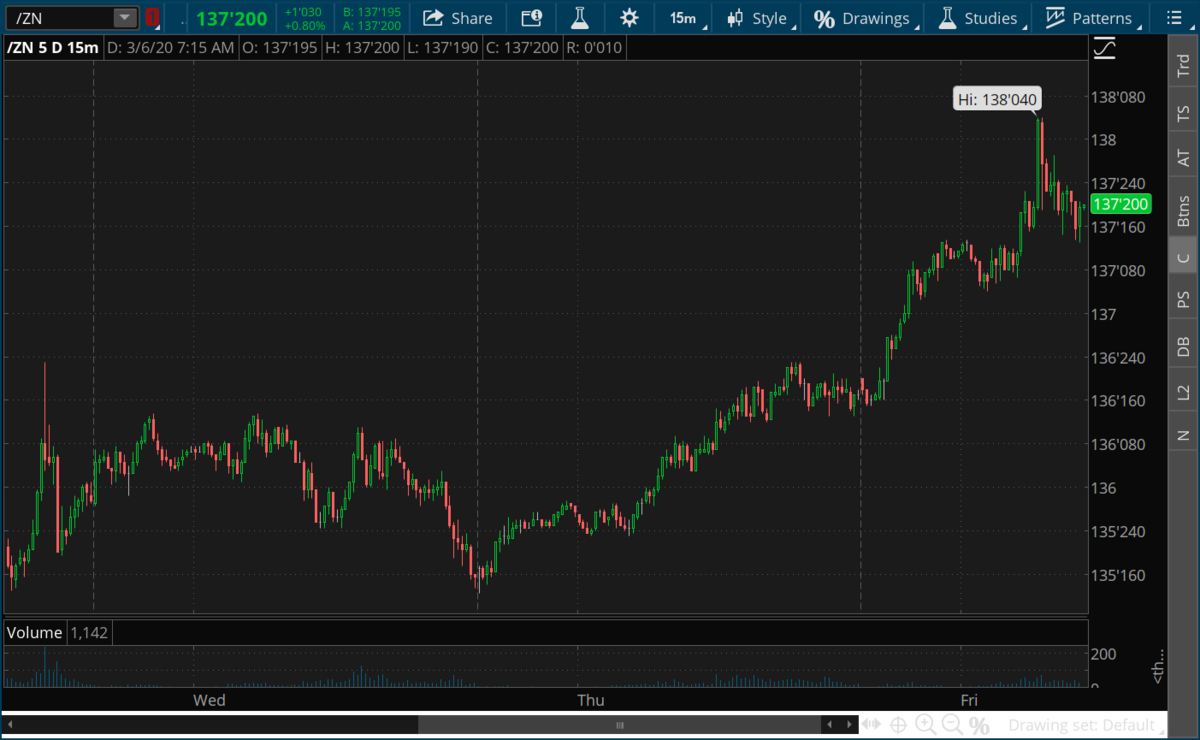 ES Futures Trade Down 200+ Points from Wednesday's Close
This represents a 6.5% pull back just from Wednesday's close.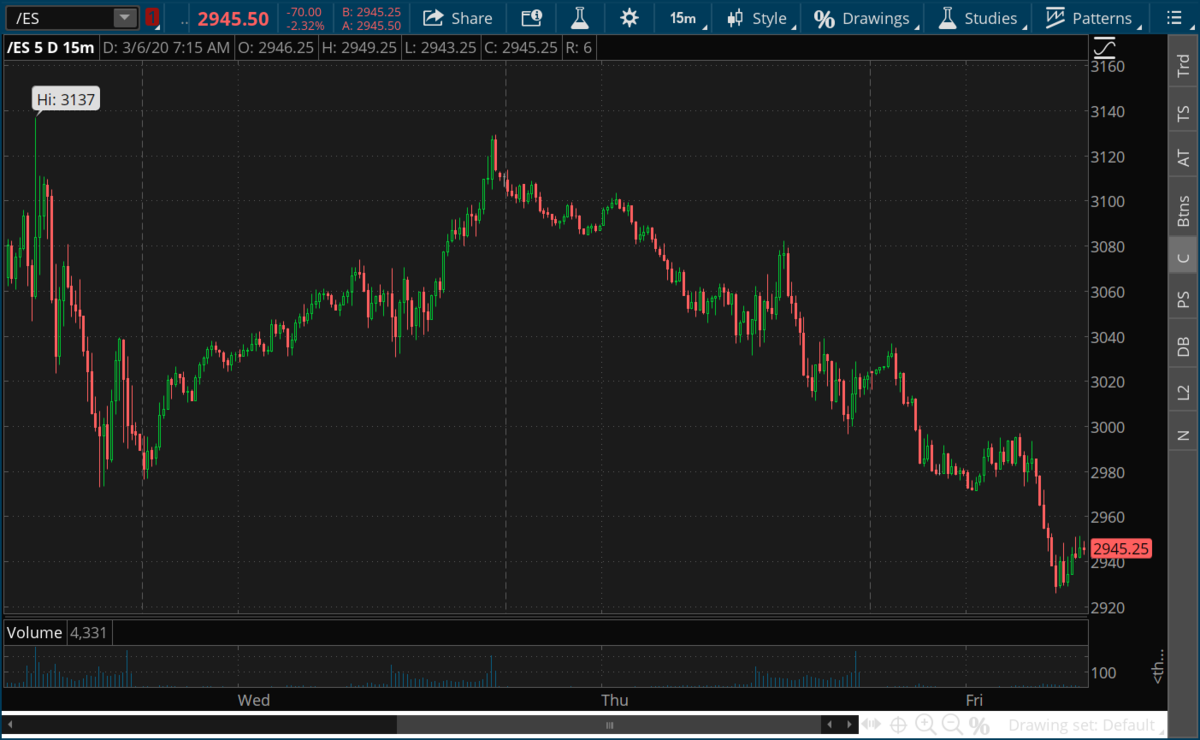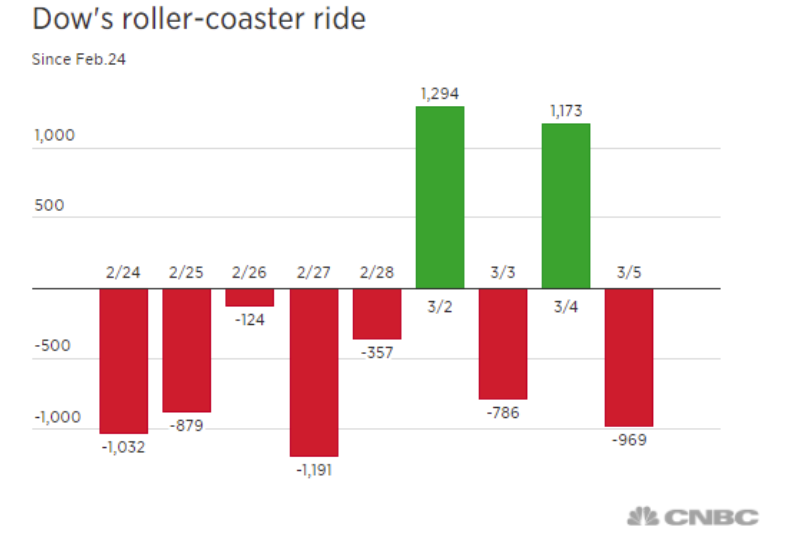 JPMorgan says CEO Jamie Dimon is recuperating after emergency heart surgery
JPMorgan said Thursday that CEO Jamie Dimon is recuperating after having emergency heart surgery to repair an acute aortic dissection. Co-presidents Daniel Pinto and Gordon Smith will be jointly leading the company as Dimon recuperates.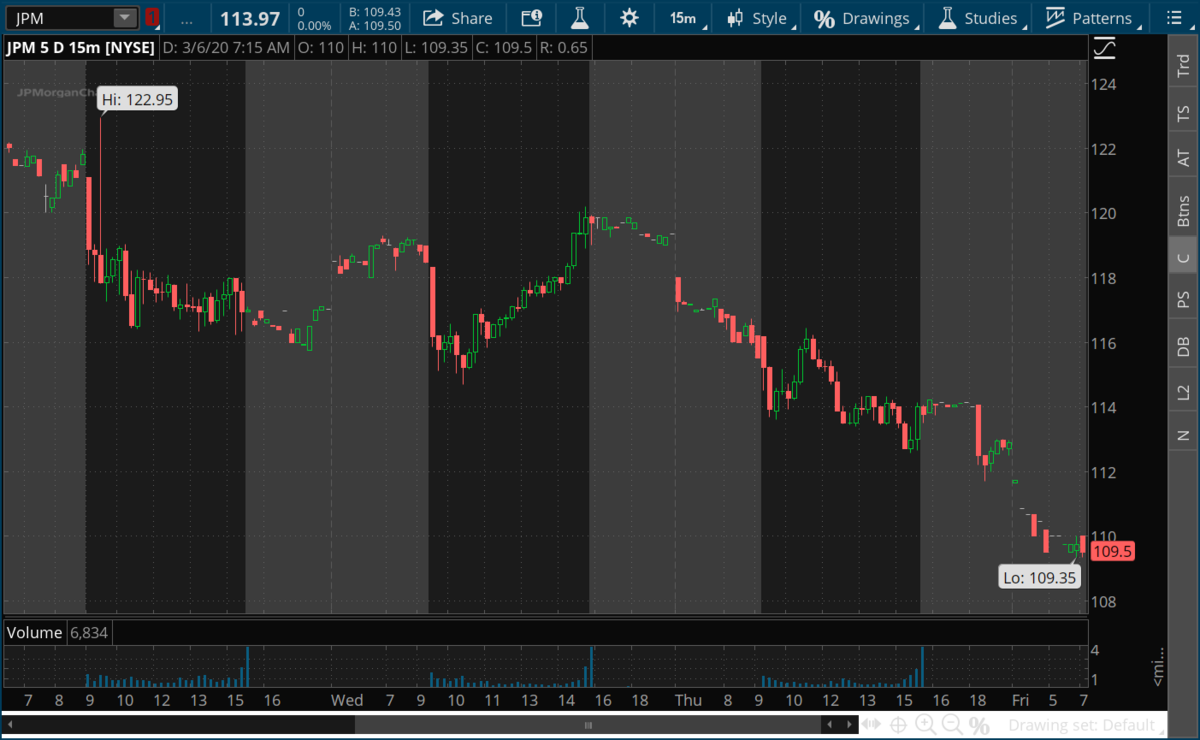 Tommy O' Brien's 9 a.m. TigerTV Market Update
Gold Trades to Almost $1700