Morning Market Report - March 10, 2020
Futures Trade Limit Up Overnight
The market suffered a historic sell-off Monday, with the Dow and the S&P 500 plunging 7.8% and 7.6%, respectively, both posting their worst day since 2008. The Dow's 2,013-point drop was also the biggest-ever point drop for the 30-stock average.

Overnight, markets traded higher with the ES Futures hitting limit up of 5% at one point, before backing off a bit and opening around 3.3% in the green.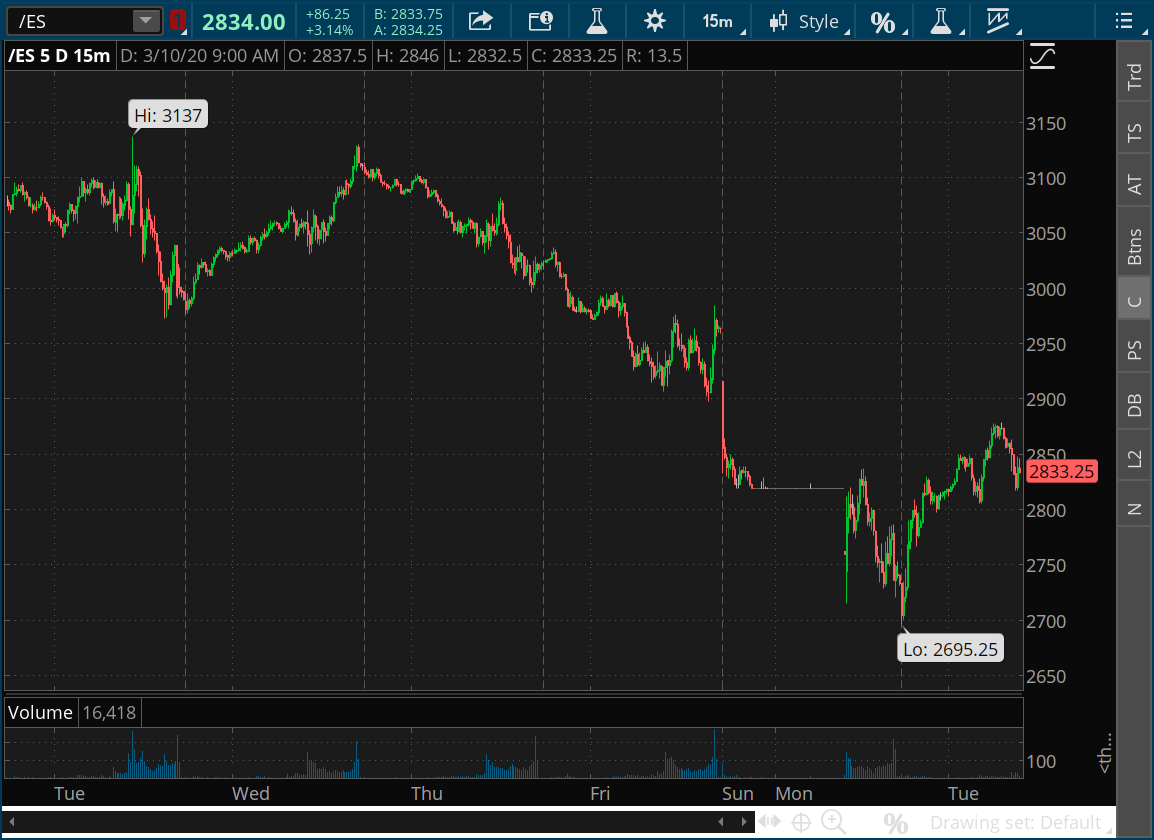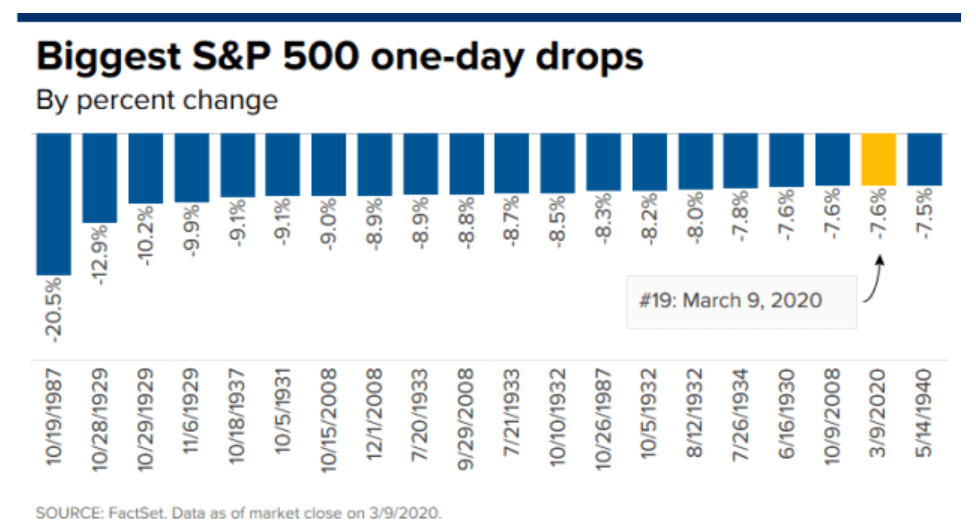 Dow trades down 2013.76 points Monday
This represents a 7.79% pull back from Friday's close. Dow futures opened up more than 3% to start Tuesday trading.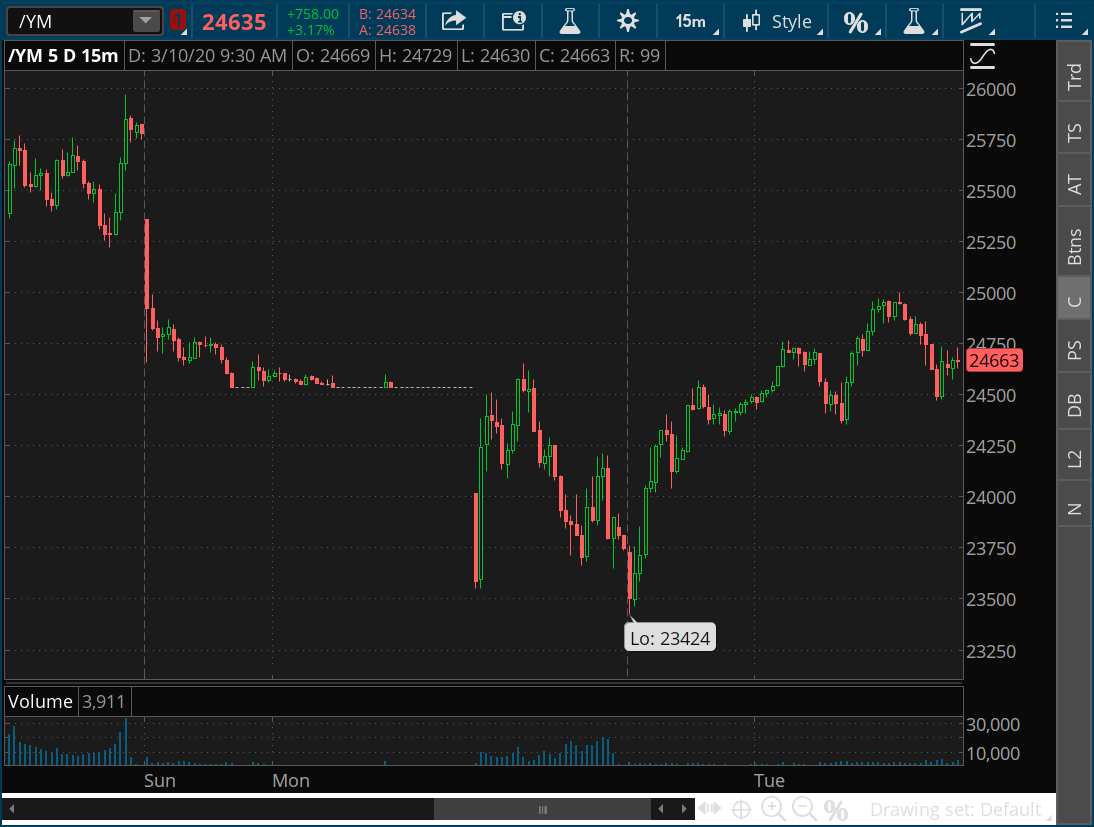 JPMorgan says the stock sell-off is overdone and recession risk is overblown
JPMorgan said the coronavirus driven market sell-off of this magnitude typically implies a 65% to 75% chance of recession in the next 12 months, based on history.

"In our view, however, the market has gone ahead and priced in too severe of an adverse scenario, assuming we get timely and strong counter-policy response and a COVID-19 outbreak that peaks in the coming weeks," JPMorgan's chief U.S. equity strategist Dubravko Lakos-Bujas said in a note to clients.

"The speed and intensity of the sell-off has shaken investor confidence with many now modeling recession scenarios even though there is still significant lack of clarity on the actual fundamental impact," Lakos-Bujas said.

"Policy supports should ultimately outlast the outbreak," Lakos-Bujas added.

JPMorgan reiterated its year end S&P 500 price target of 3,400.
Delta makes deep flight cuts as coronavirus hurts demand, freezes hiring, pulls financial outlook
Delta said it is reducing its international flying by as much as 25% and domestic capacity between 10% and 15%, among some of the deepest cuts announced in the U.S. so far.

It will halt its stock repurchase program and delay in $500 million in capital expenditures and $500 million in voluntary pension funding. Hiring is also being frozen throughout the company and it is offering voluntary, unpaid leave. Delta also may park aircraft and look to retire some planes earlier than expected.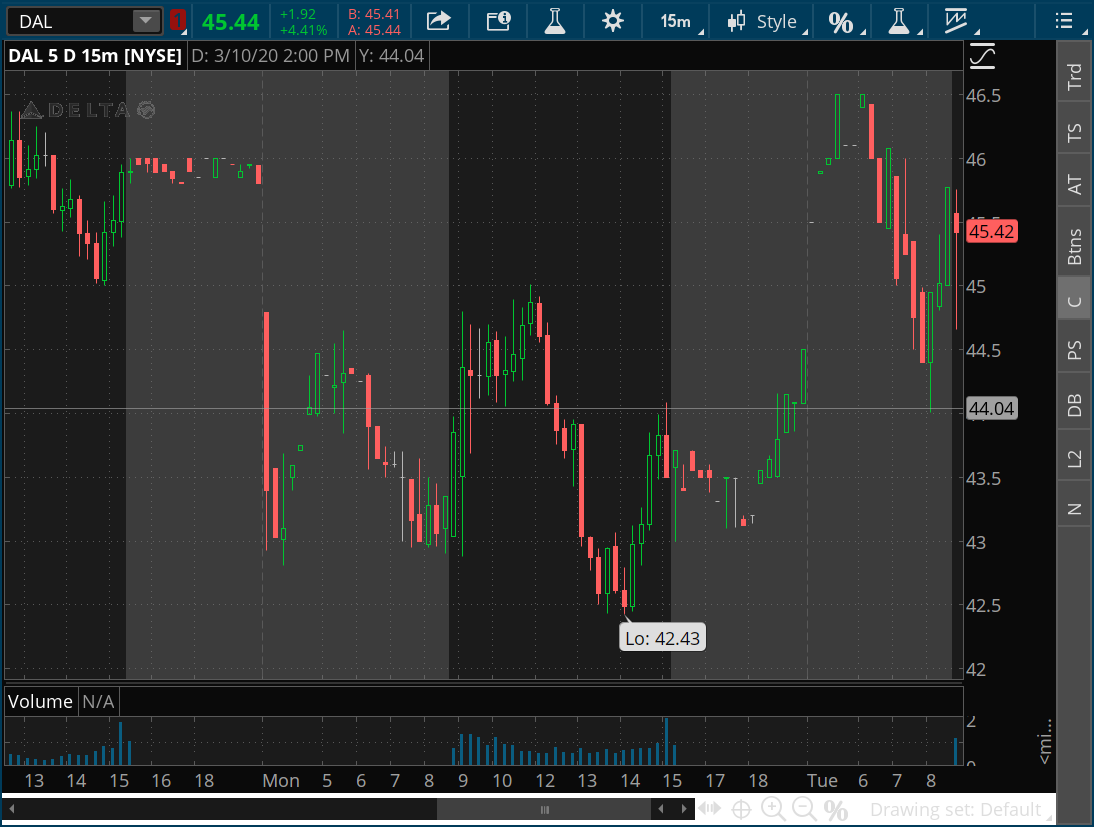 Dick's sporting goods beats on earnings, revenue, and same store sales
DKS reported quarterly earnings of $1.32 per share, above the $1.22 estimates. Revenue also beat forecasts. Comparable-store sales were up 5.3% compared to an estimate of up 3%, and the company also announced a 13.6% increase in the quarterly dividend.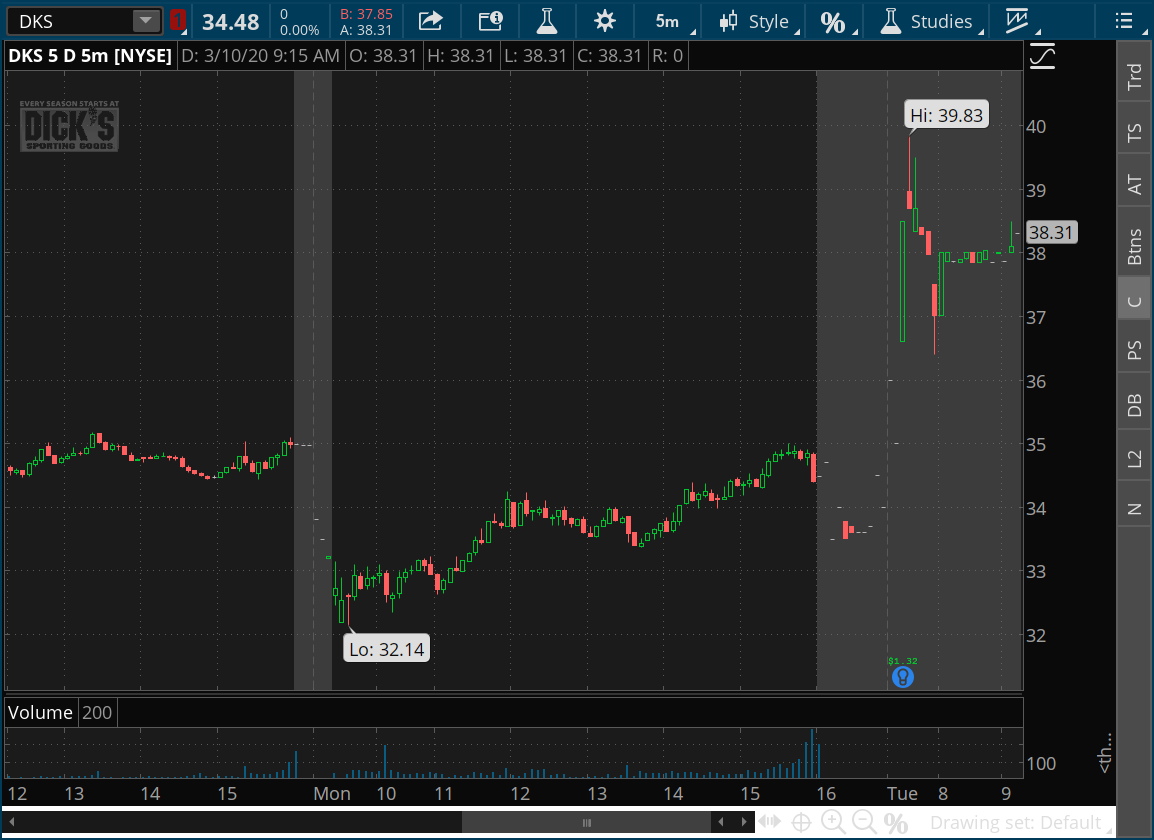 Tom O' Brien's 9 a.m. TigerTV Market Update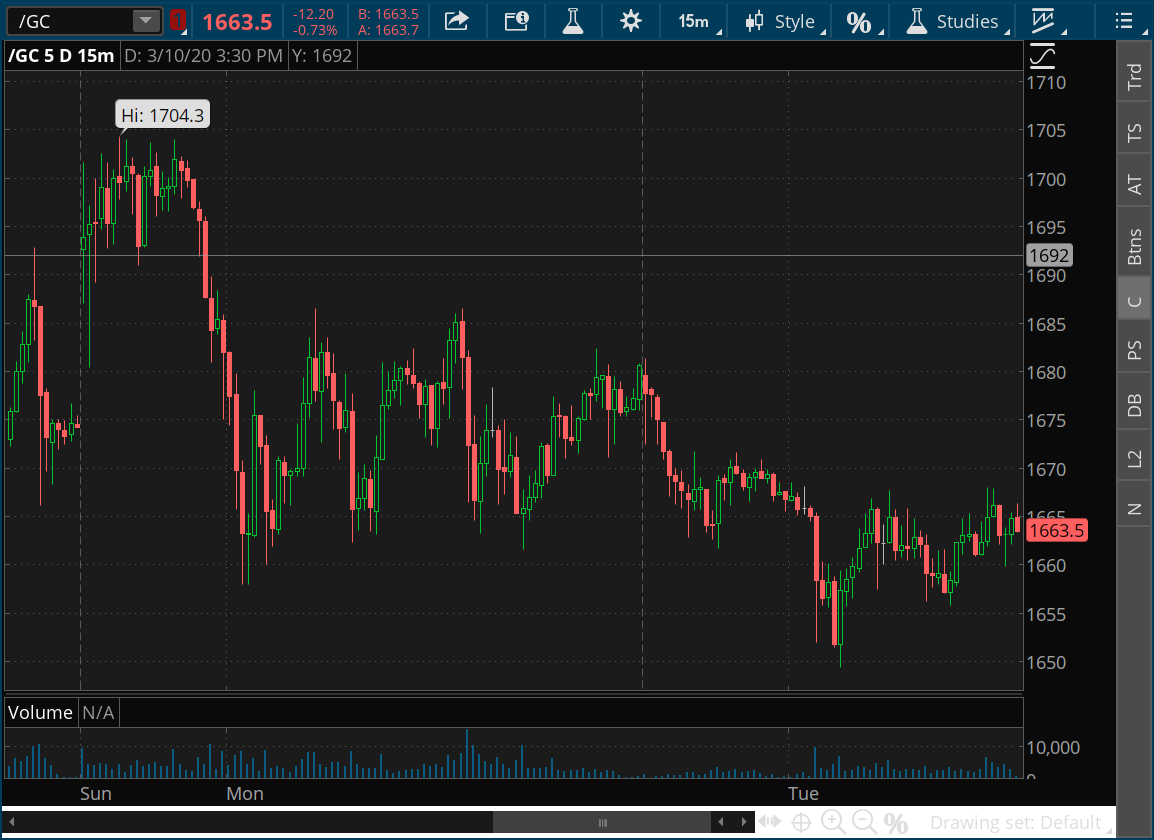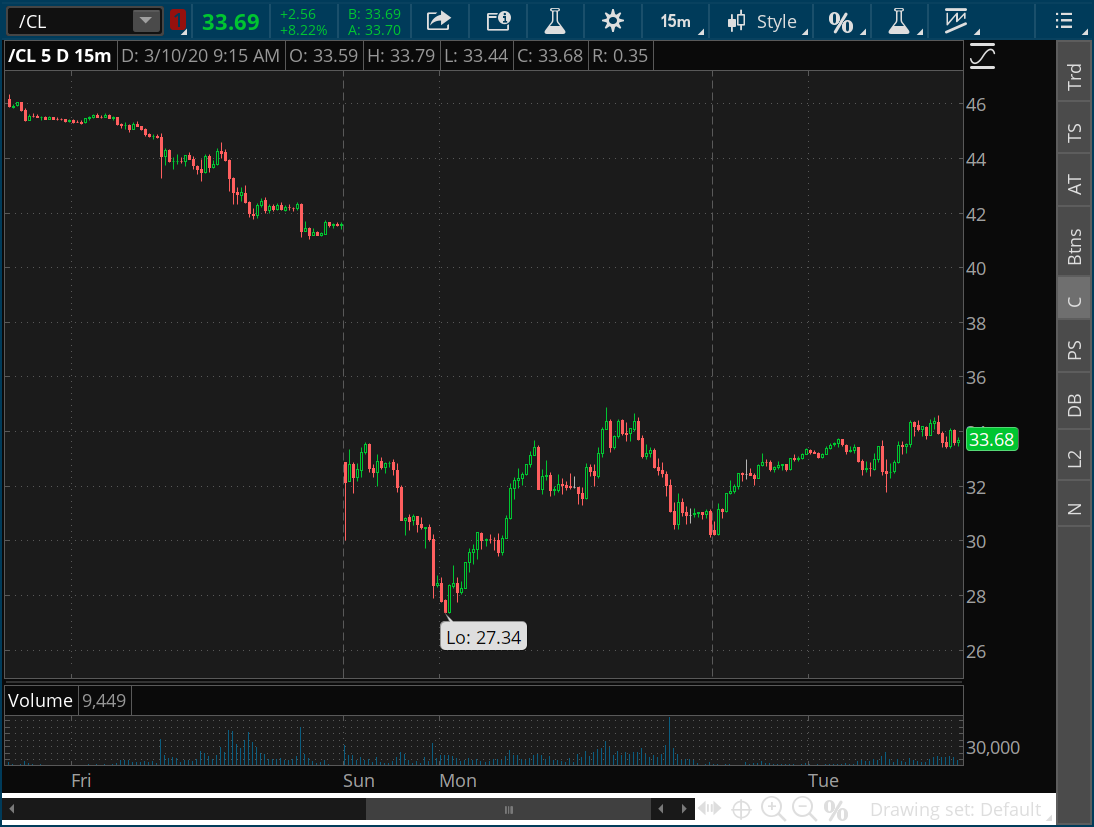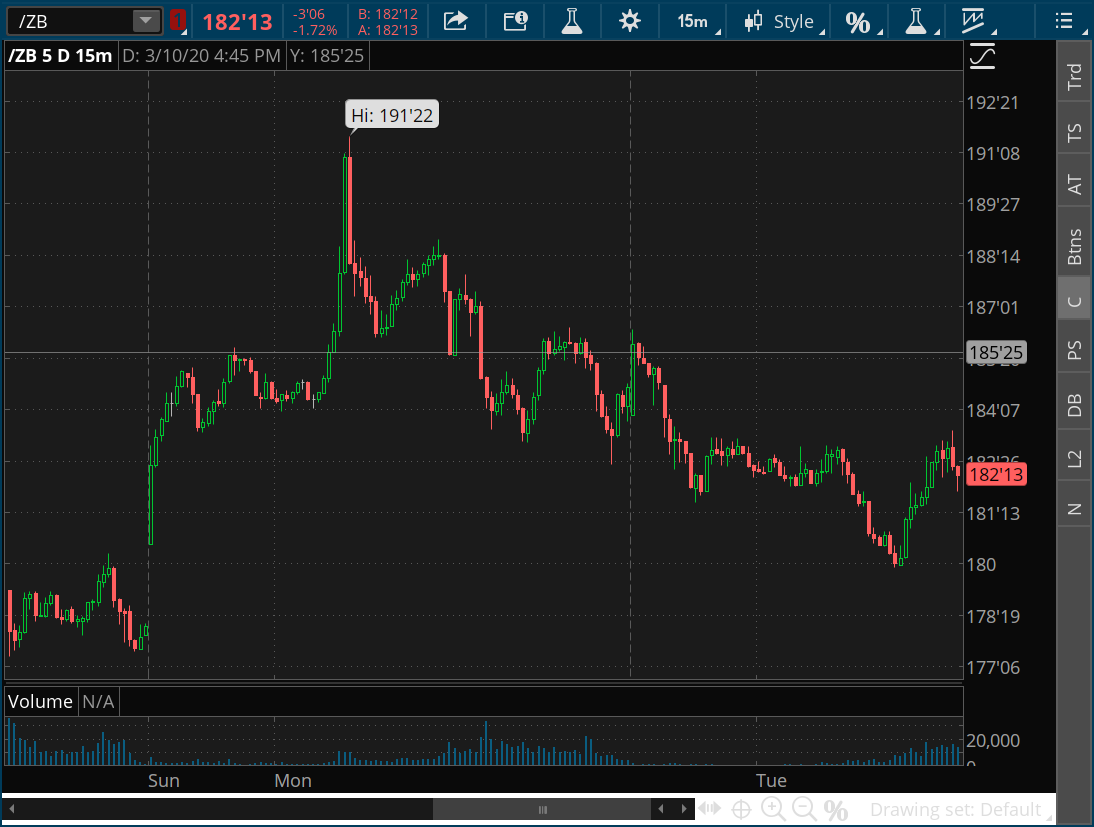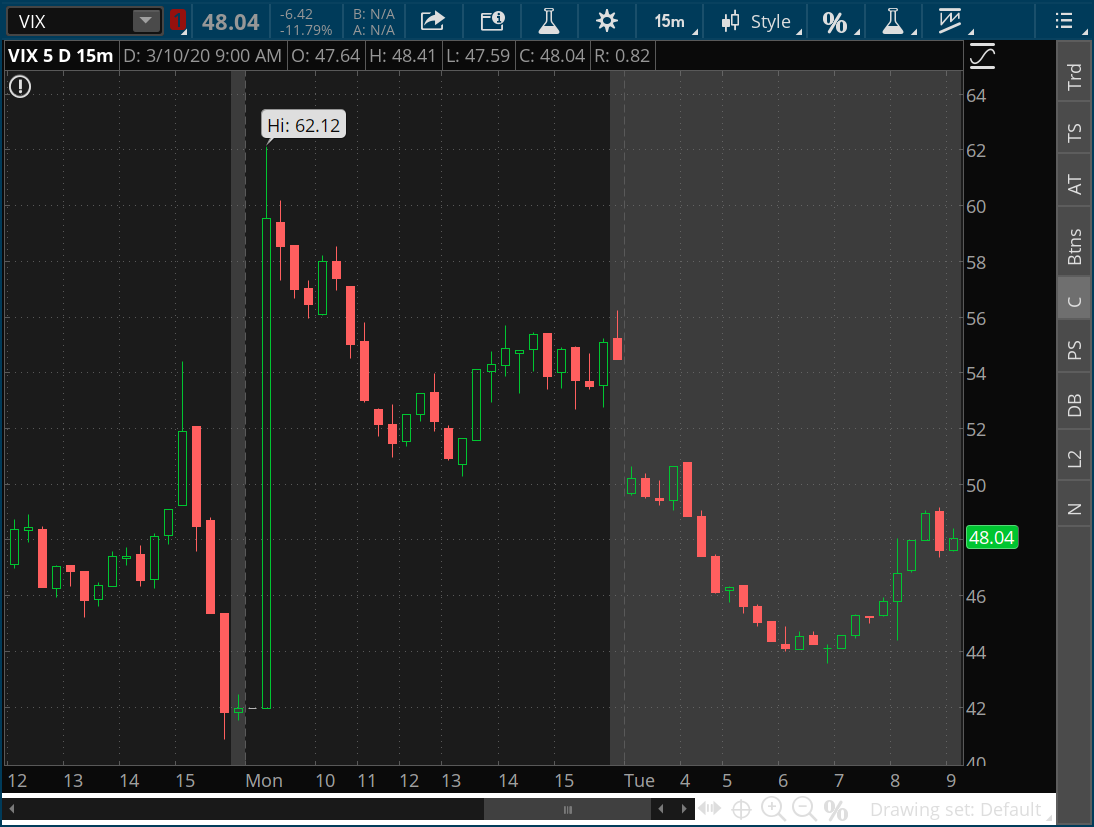 2 comments