Morning Market Report - March 18. 2020
Futures Trade Limit-Down Overnight
Futures traded limit down last night, as Crude Oil continued its collapse trading under $25.

Yields rose even with the market down, with the 10-Year yield rising above 1.20%.

If you select a 20-day hourly chart on the thinkorswim platform, you still see the all-time high in the ES at almost 3,400.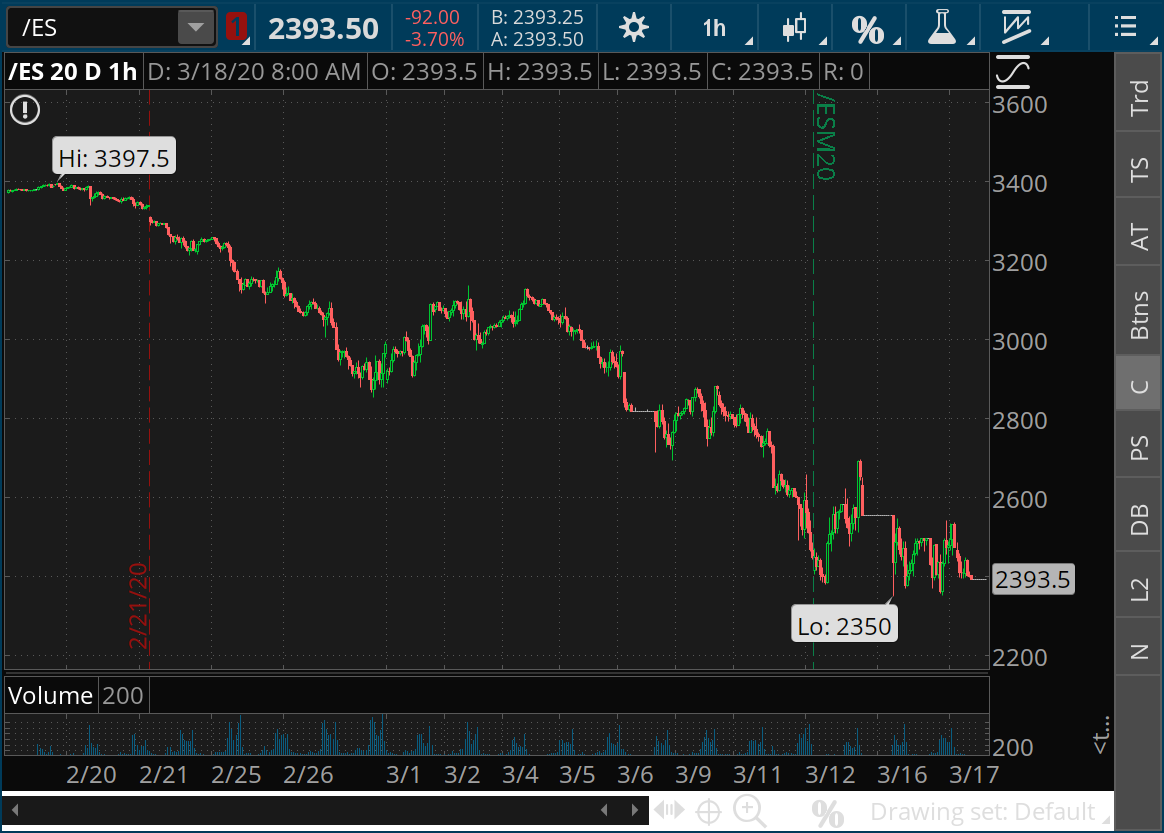 Compared to the 10-Year Note you can see the divergence that began on March 8th when the Note traded to its highest price and lowest yield.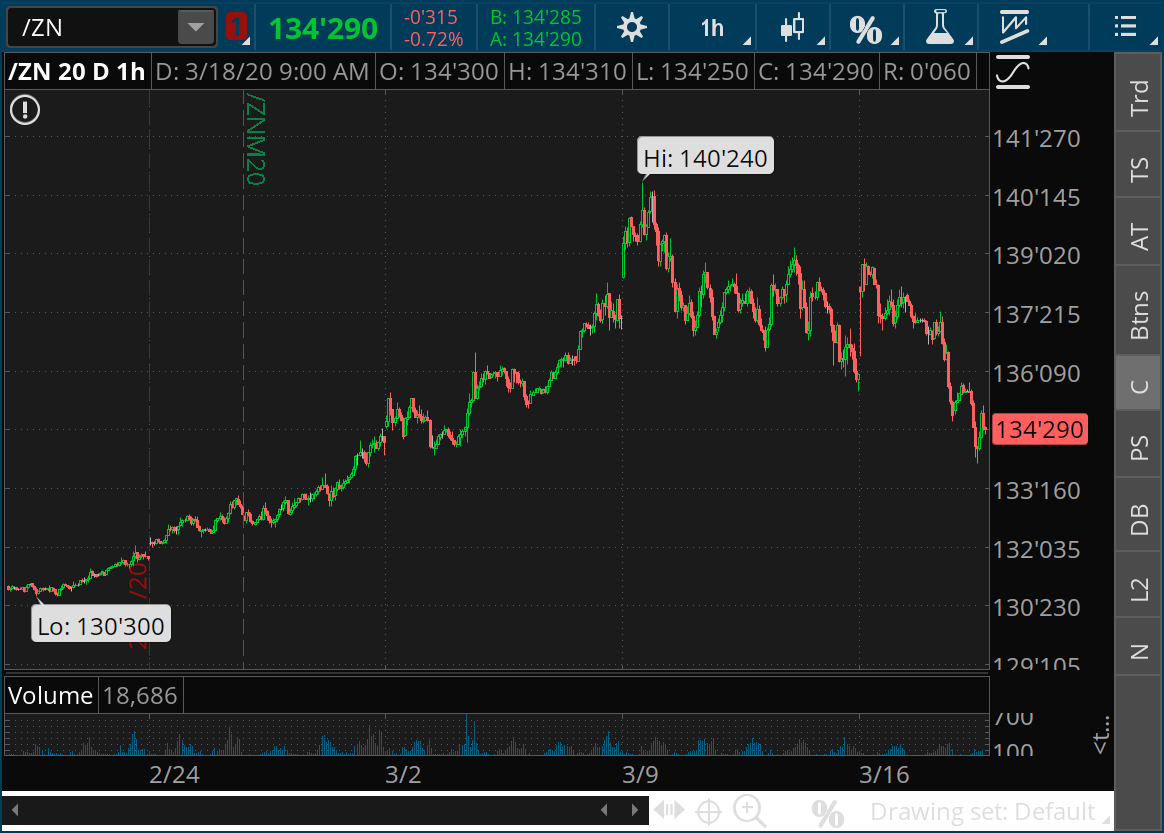 Mnuchin warns senators of 20% US unemployment without coronavirus rescue
U.S. Treasury Secretary Steven Mnuchin warned Republican senators that the unemployment rate could hit 20% if they failed to act on a proposed coronavirus rescue package and there was lasting economic damage, sources told Reuters.

Mnuchin met with senators to persuade them to pass a $1 trillion stimulus package that would send cash to Americans within two weeks, and backstop airlines and other companies.

A Treasury official said Mnuchin was not providing a forecast but trying to illustrate the potential risks of inaction.
Rates reverse higher rapidly on growing costs to combat crisis, 10-year Treasury yield hits 1.2%


Long-term U.S. debt yields leaped higher on Wednesday as investors continued to sell 10- and 30-year bonds amid discussion over a potential $1 trillion federal stimulus package to help goose the economy.

The yield on the benchmark 10-year Treasury note rose 12 basis points on Wednesday to 1.226% to reach its highest level since Feb. 28, extending its shocking reversal since Monday, when it traded at just 0.65%. The yield spiked 30 basis points on Tuesday as Treasury Secretary Steven Mnuchin worked with congressional lawmakers to pass the massive stimulus plan.
The yield on the 30-year Treasury bond rose a similar 11 basis points on Wednesday to 1.684%. Bond yields rise as their prices fall.
Source:
CNBC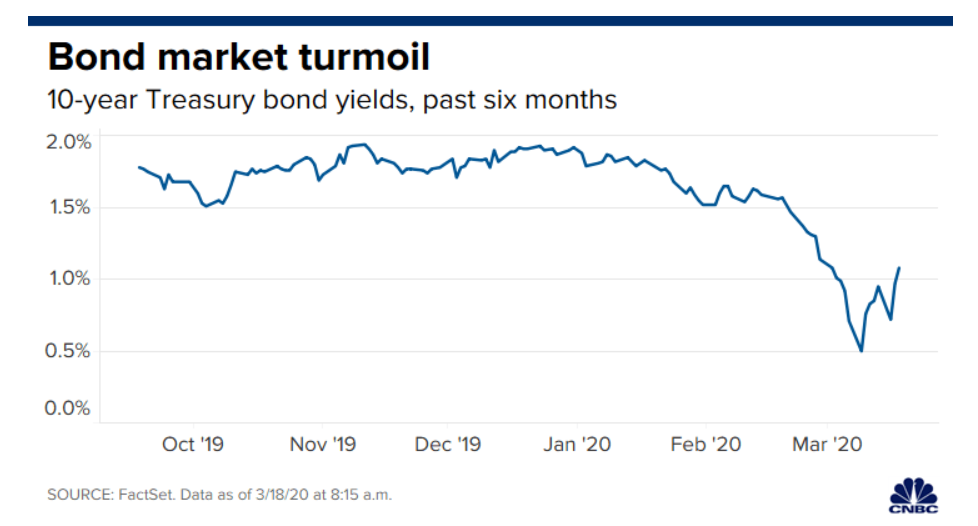 Tommy O' Brien's 9 a.m. TigerTV Market Update