Morning Market Report - March 24, 2020
Futures Trade Limit Up Overnight
"Pelosi says there is 'real optimism' Congress can reach a stimulus deal in the next few hours

House Speaker Nancy Pelosi sounded a hopeful tone Tuesday about Republicans and Democrats striking an agreement on a staggering stimulus package to blunt the economic damage from the coronavirus pandemic.
"I think there is real optimism that we could get something done in the next few hours," the California Democrat told CNBC."
Source:
CNBC
ES 15-min overnight: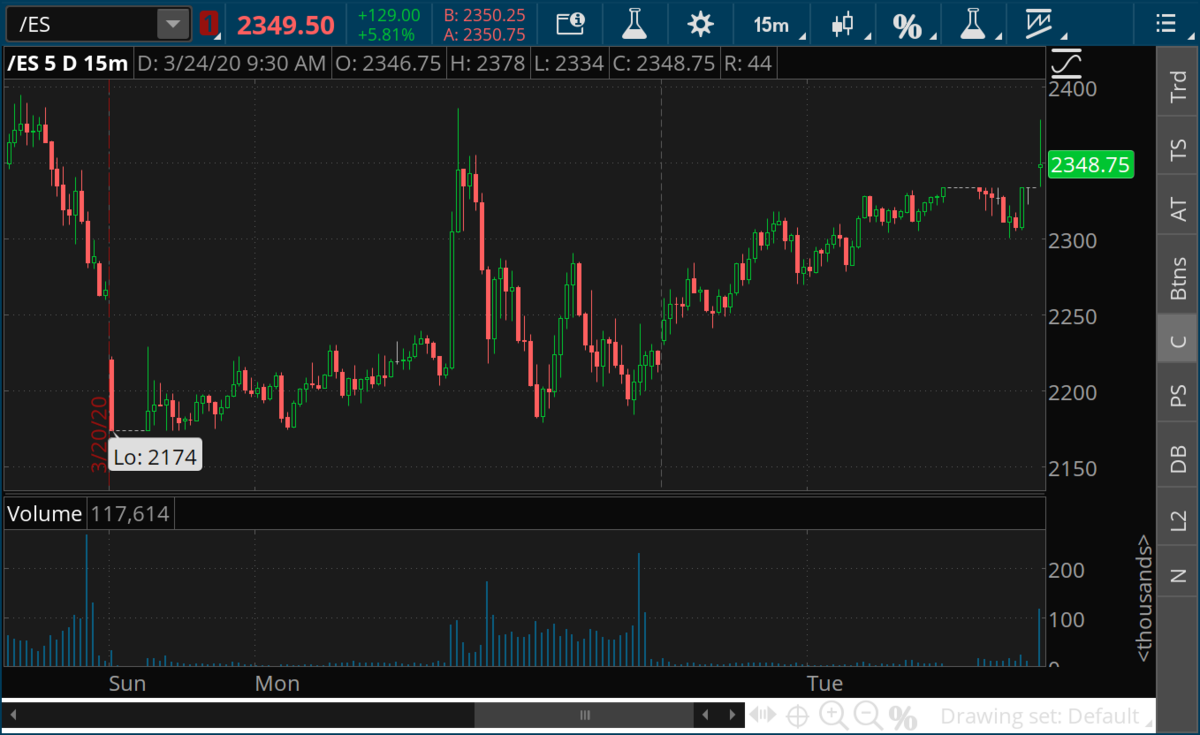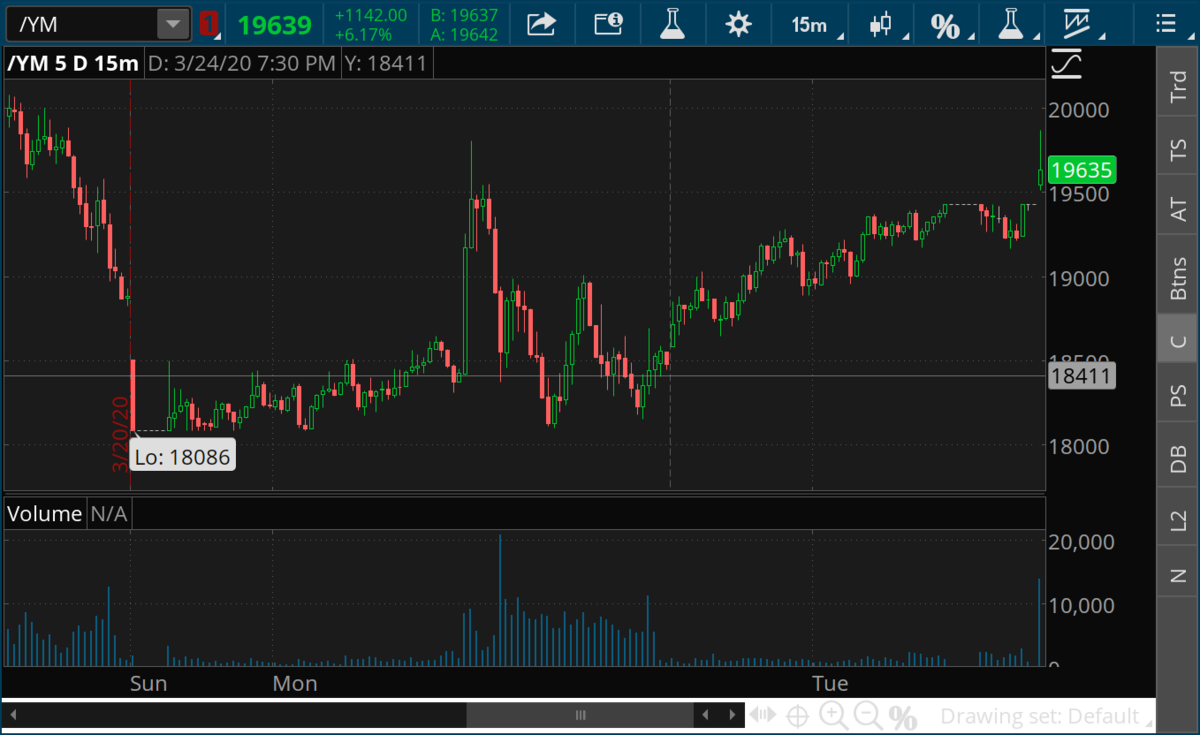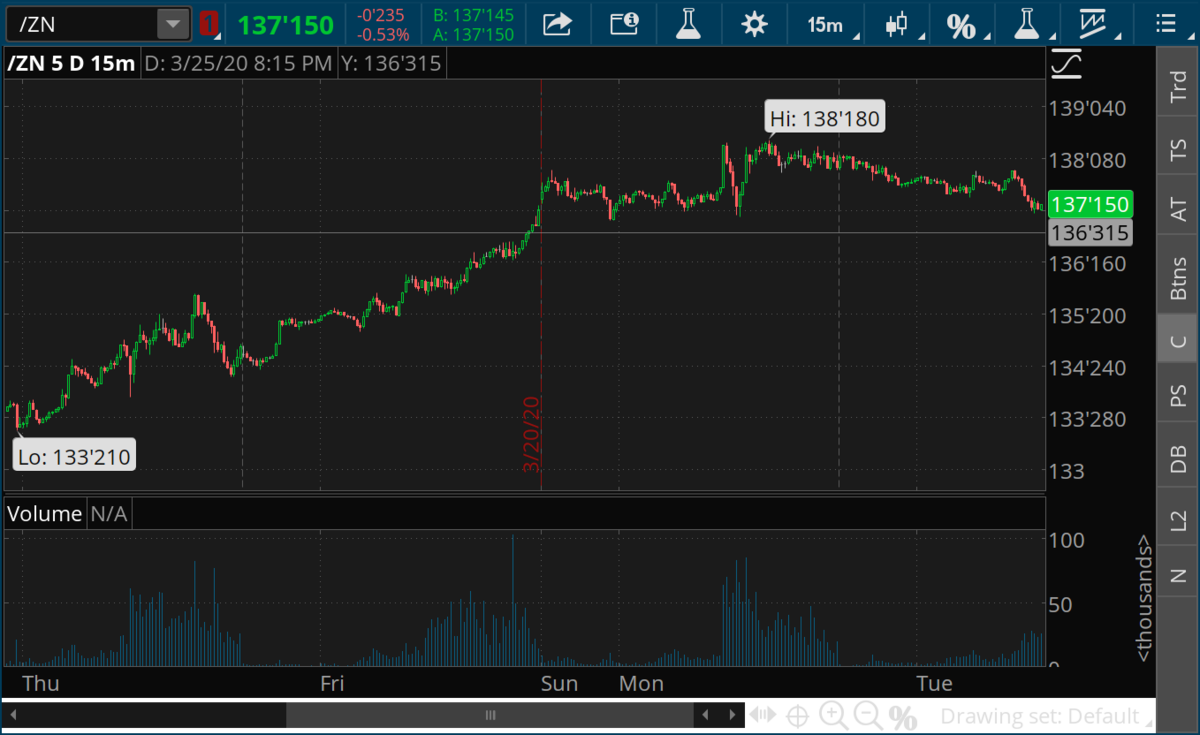 TFNN Tiger's Den Open House
Total cases exceed 392,000. Total deaths exceed 17,000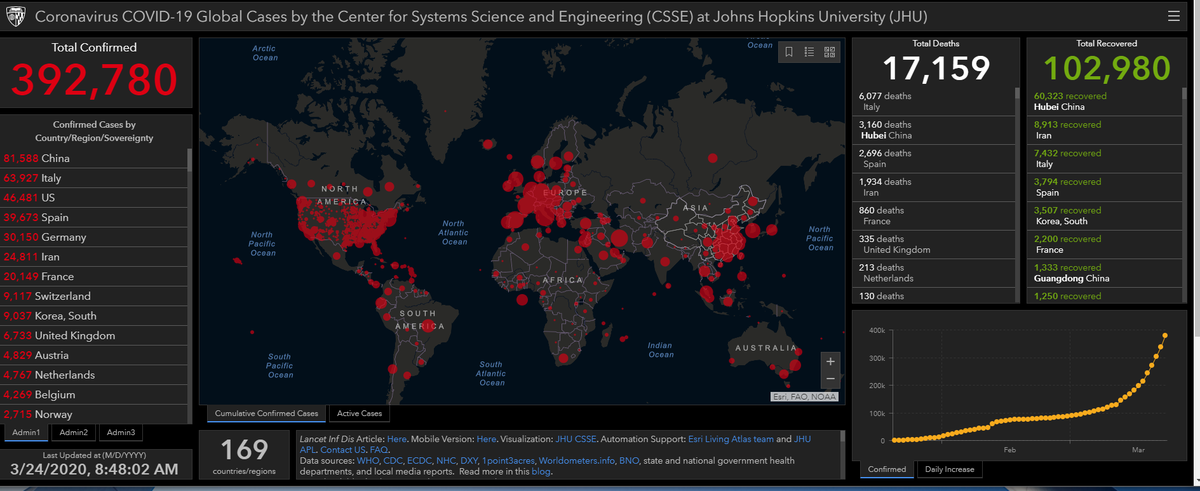 Coronavirus deaths slow in Italy, while trade unions vow to strike
"Italians woke up Tuesday with a glimmer of hope as the coronavirus death toll in the country appeared to have slowed down.

The number of deaths rose by 602 on Monday, the smallest increase in four days, according to Reuters. The number of new confirmed cases also slowed on Monday. These figures have raised expectations that the worse could be over for the country with the highest number of deaths from the virus worldwide.
However, Prime Minister Giuseppe Conte said Monday that Italy had not yet reached the "most acute phase" of the infection."
Source:
CNBC
CDC says coronavirus survived in Princess Cruise ship cabins for up to 17 days after passengers left
"The coronavirus can survive on surfaces for up to 17 days, a study published Monday by the Centers for Disease Control and Prevention says.
The study examines two public health responses to COVID-19 outbreaks on the Carnival-owned Diamond Princess ship in Japan and the Grand Princess ship in California.
The virus "was identified on a variety of surfaces in cabins of both symptomatic and asymptomatic infected passengers up to 17 days after cabins were vacated..." the researchers wrote."
Source:
CNBC
Tommy O' Brien's 9 a.m. TigerTV Market Update