Morning Market Report - May 22, 2020
Hong Kong Plunges More Than 5% as Beijing Imposes New Security Laws
China is poised to impose a new national security law on Hong Kong after months of anti-government protests in the territory. The move has sparked worries that Beijing is tightening its grip on Hong Kong.
China also announced at its annual parliamentary meeting that it will not set a GDP target for 2020.
Hong Kong's Hang Seng index plunged 5.56% by the close on Friday.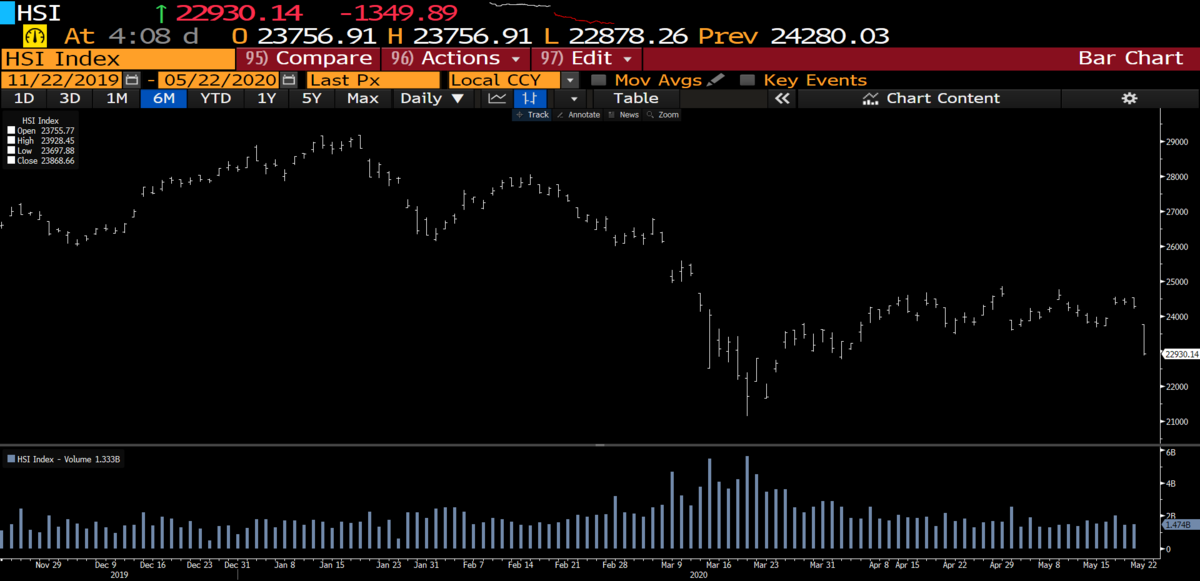 Nvidia reports revenue up 39% from last year
Its gaming segment was up 25% year-over-year to $1.9 billion, the company said. But its fastest growing segment is related to its chips for data centers, which are used for computationally intensive tasks, such as machine learning. Nvidia said that segment grew 80% year-over-year, topping $1 billion for the first time with revenue of $1.14 billion.
EPS: $1.80, adjusted
Revenue: $3.08 billion
Wall Street had anticipated adjusted earnings per share of $1.69 on revenue of $3 billion.

Last year during its first fiscal quarter, Nvidia reported adjusted earnings per share of $0.88 on revenue of $2.22 billion.

Nvidia expects to report about $3.65 billion in revenue in its second fiscal quarter with gross margins around 58.6%.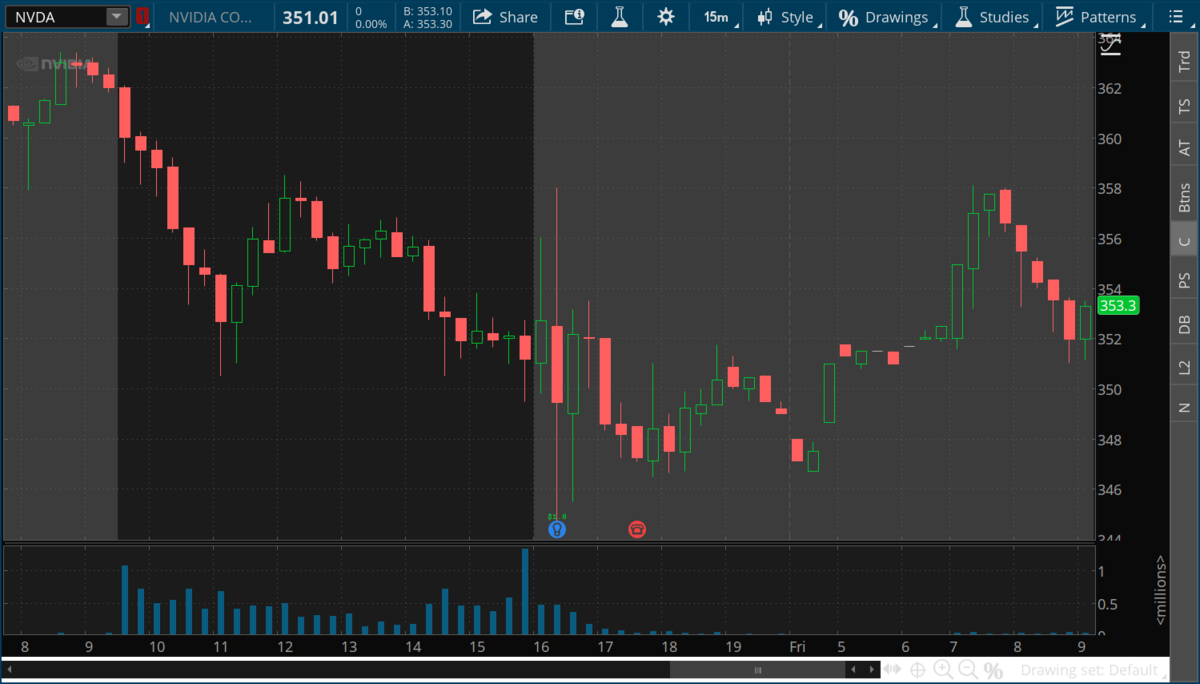 Netflix will start cancelling inactive members' subscriptions
Netflix will start asking customers who haven't used its platform in the past year if they want to keep their subscriptions.
If a customer doesn't respond, Netflix will automatically cancel the subscription.
The move is extremely unusual among companies that charge an annual subscription, and shows a measure of confidence in Netflix's value proposition for customers.

Netflix said that its inactive accounts represent less than a half of one percent of its overall member base and are already factored into its financial guidance.