Morning Market Report - December 2, 2019
S&P Futures look to open in higher territory but off the highs of the early morning.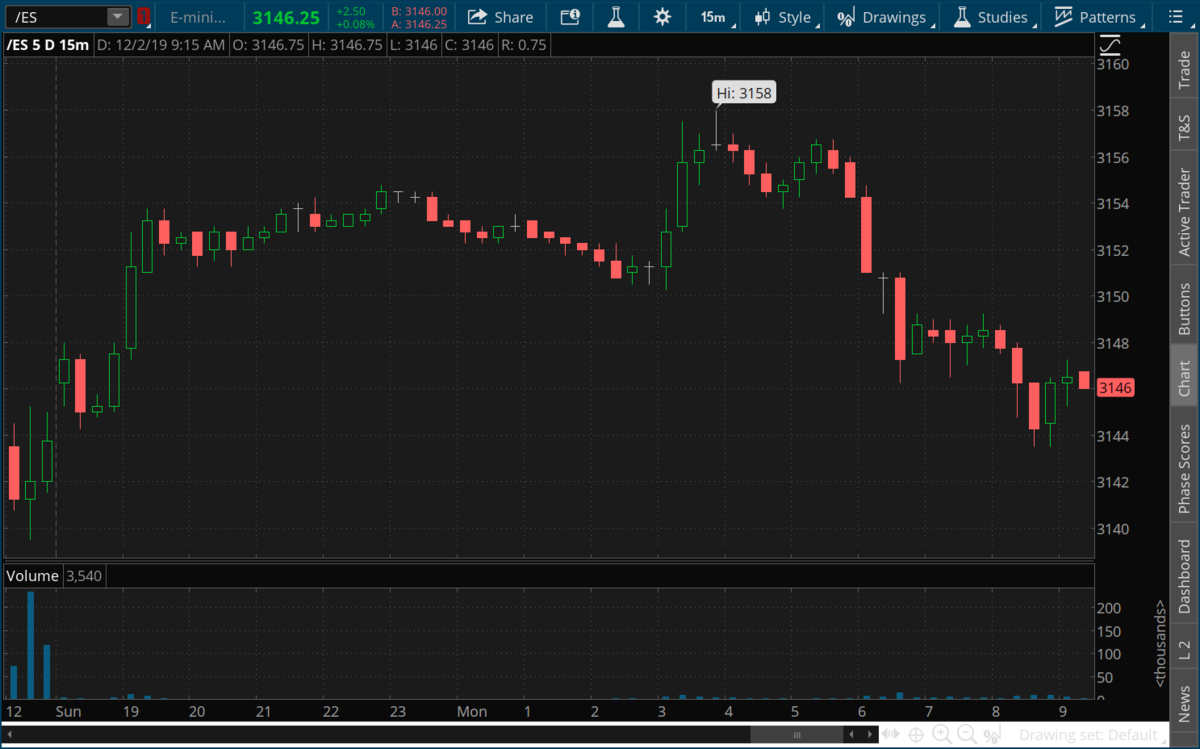 Consumers Spend Record $7.4 Billion Online on Black Friday
Abode still predicts an even larger Cyber Monday, estimating sales of $9.4 billion.

The $7.4 billion marked the biggest sales day ever for Black Friday and trailed only last year's Cyber Monday's $7.9 billion for the number 1 spot of all-time in online revenue, according to Adobe's data.
New Tariffs
President Trump places tariffs on steel and aluminum from Brazil and Argentina claiming they are devaluing their own currencies, and adds pressure on the U.S. Fed to cut rates at a time of record unemployment and continued record highs in the stock market.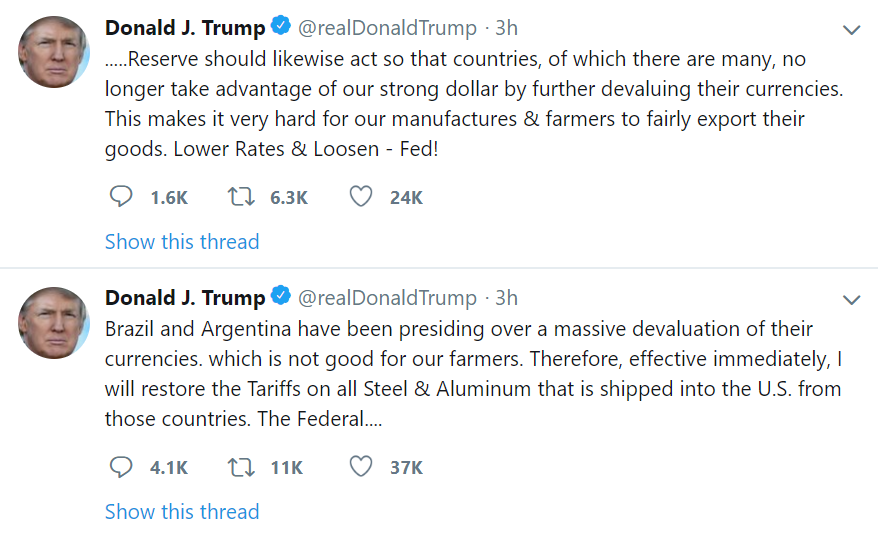 China Responds to US Legislation Supporting Hong Kong Protesters
China said on Monday U.S. military ships and aircraft won't be allowed to visit Hong Kong, and also announced sanctions against several U.S. non-government organisations for encouraging protesters to "engage in extremist, violent and criminal acts."

"We urge the U.S. to correct the mistakes and stop interfering in our internal affairs. China will take further steps if necessary to uphold Hong Kong's stability and prosperity and China's sovereignty," said ministry spokeswoman Hua Chunying said at a daily news briefing in Beijing.

The measures were announced by China's Foreign Ministry in response to U.S. legislation passed last week supporting anti-government protesters. It said it had suspended taking requests for U.S. military visits indefinitely, and warned of further action to come.