Morning Market Report - December 5, 2019
Markets Look to Open Higher on a Nice Weekly Jobless Number
Initial claims for state unemployment benefits dropped to 203,000 for the week ended Nov. 30, the lowest level since mid-April, the Labor Department said.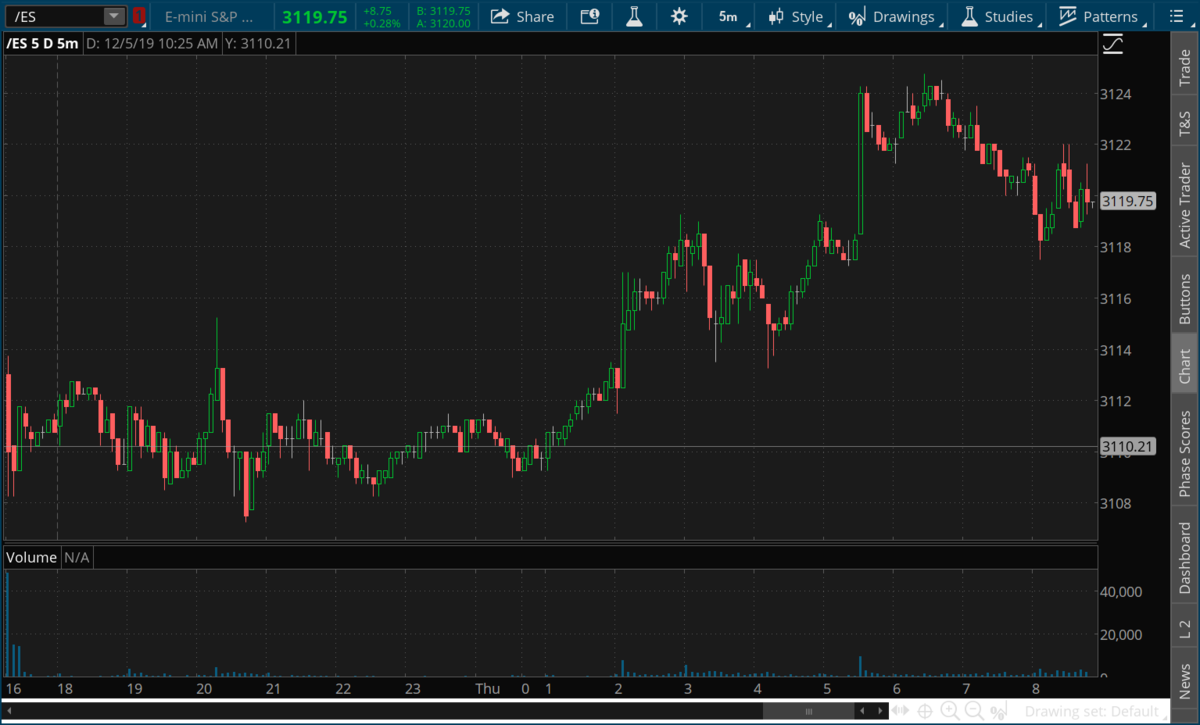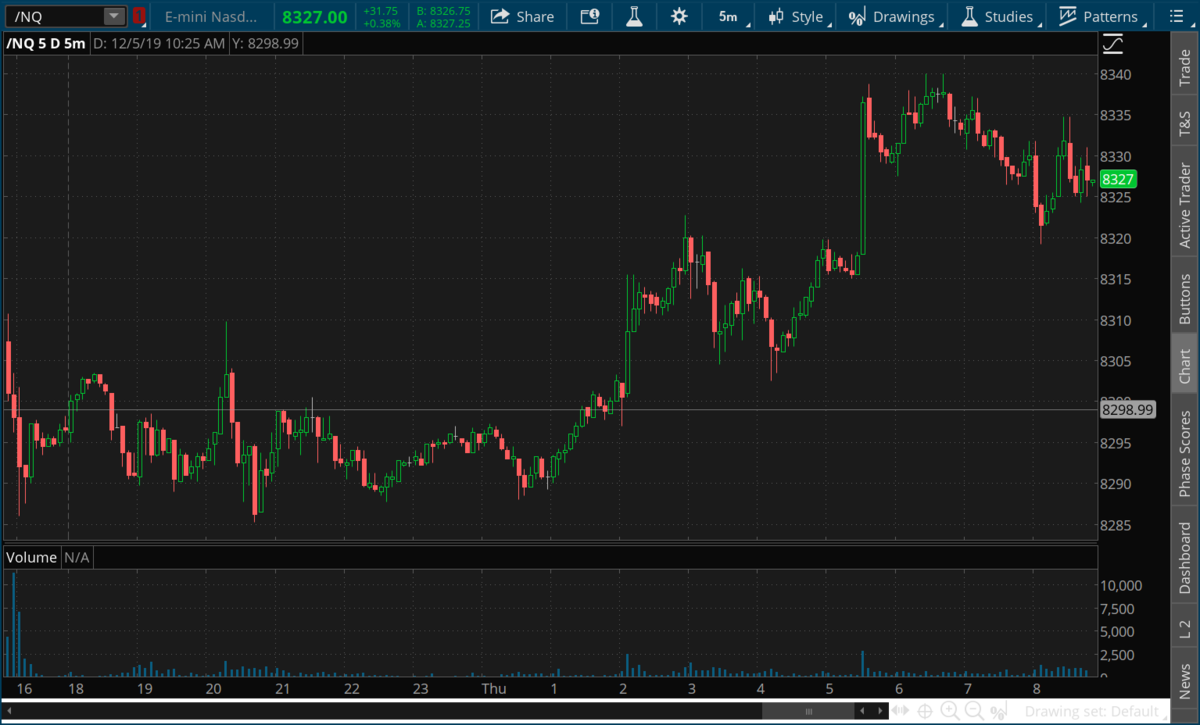 United's Oscar Munoz to step down as CEO, President Scott Kirby will take over
The change happens in May, when Munoz becomes executive chairman, succeeding Jane Garvey, who is retiring from the board.

The move is one many in the airline industry and on Wall Street have anticipated for some time.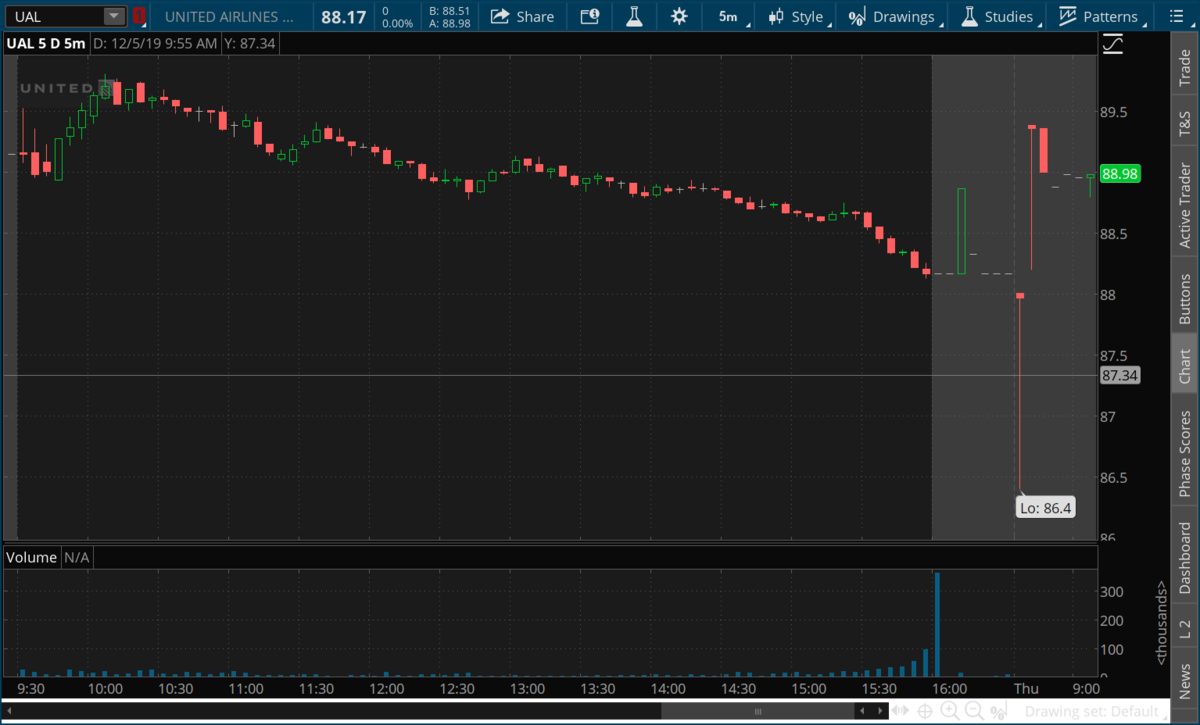 Goldman upgrades Nike to buy: 'On the cusp of a sharp acceleration'
Goldman Sachs upgraded Nike on Thursday and said it saw the company as a "unique asset" with China as a "key driver of growth."

The firm upgraded the company to buy from neutral and added the stock to its conviction buy list. Goldman also raised its price target to $112 from $95.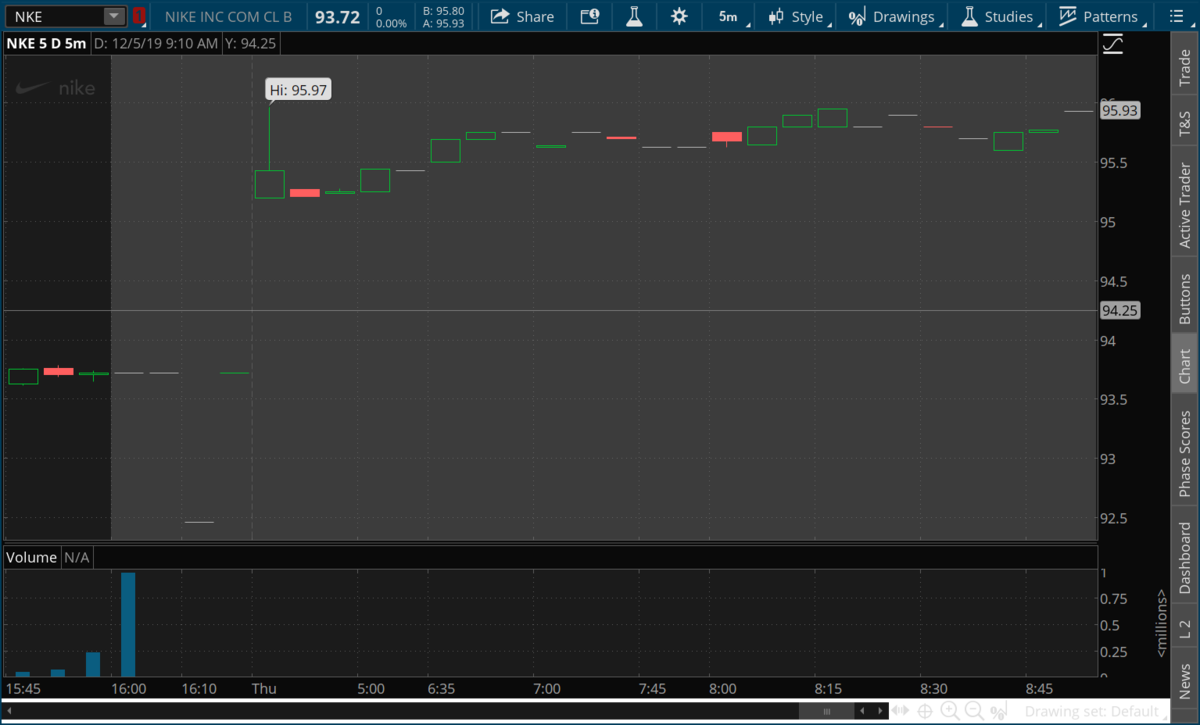 Dollar General lifts profit forecast, tops third-quarter expectations on sales
Dollar General's net sales rose 8.9% to $6.99 billion in the quarter, above the estimate of $6.92 billion.

Net income rose to $365.6 million, or $1.42 per share, from $334.1 million, or $1.26 per share, a year earlie

Analysts on average had expected a profit of $1.38 per share.

DG boosted same-store sales growth to 4.6% in the third quarter ended Nov. 1, above the average analyst estimate of 3.34% increase, according to IBES data from Refinitiv.

DG shares spiked higher on the news this morning and have pulled back a bit since then.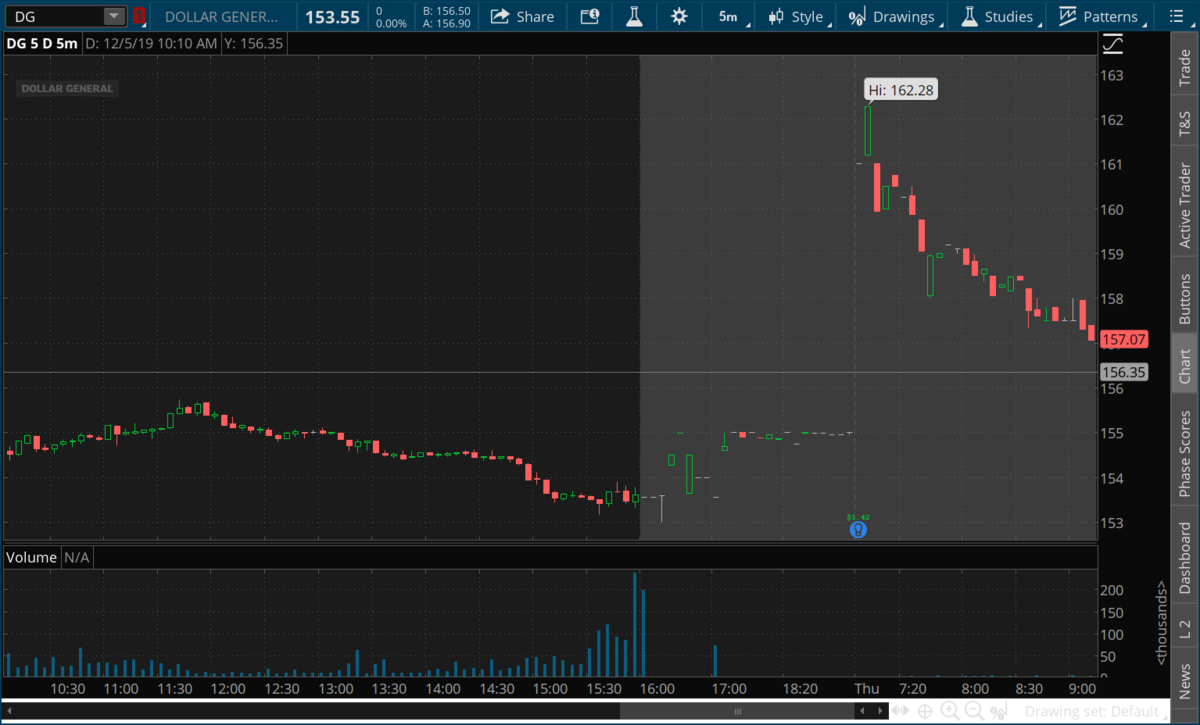 RH third-quarter earnings top estimates, prompting company to raise 2019 outlook
Earnings per share: $2.79, adjusted, vs. $2.23, expected
Revenue: $677 million vs. $676 million, expected

RH's net income rose to $52.5 million, or $2.17 per share, from $20.1 million, or 73 cents per share, in the same quarter a year ago.

After adjustments, the company earned $2.79 per share, exceeding the earnings of $2.23 per share analysts expected, according to Refinitiv.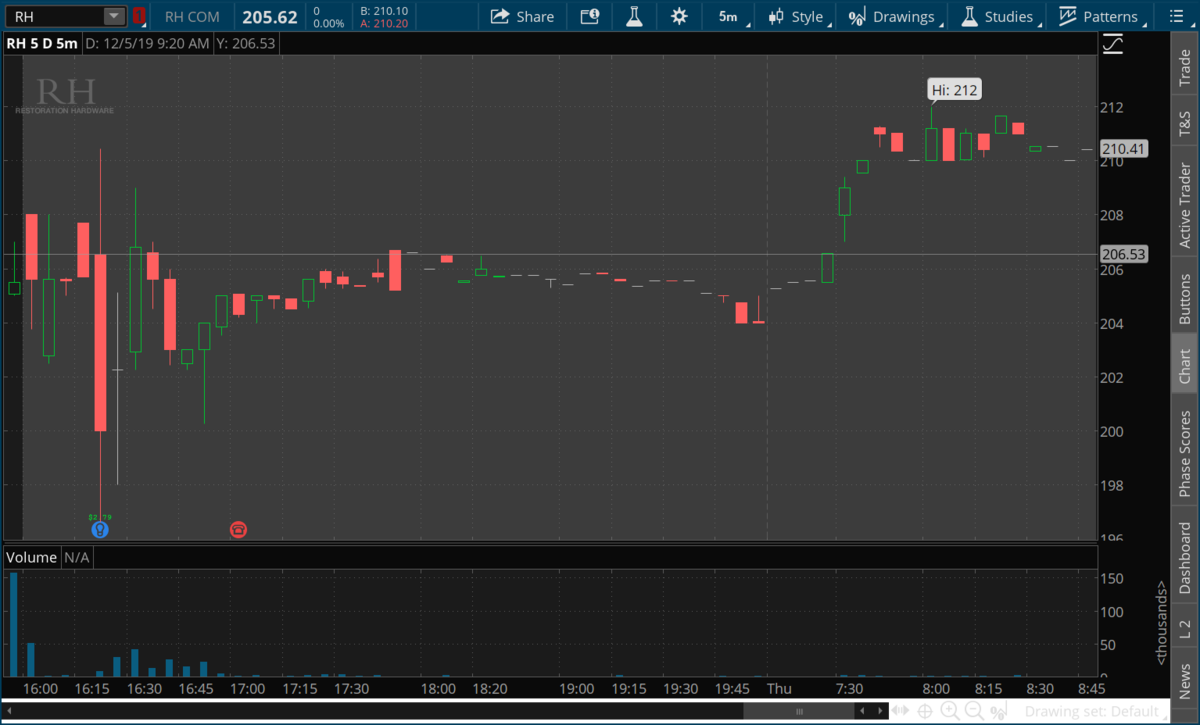 9 am EST Thursday Market Update