Morning Market Report - December 12, 2019
US weekly jobless claims at 2-year high


Initial claims for state unemployment benefits surged to 252,000 for the week ended Dec. 7, the highest reading since September 2017, the Labor Department said.

Economists polled by Reuters had forecast claims would increase to 213,000 in the latest week.
UK Votes as Implications Loom for Brexit
The U.K. will have its third general election in five years today, as Prime Minister Boris Johnson tries to achieve a parliamentary majority to deliver his Brexit plan.

Polls close at 10pm in the UK - or 5pm EST Thursday evening, which is when results will begin to be announced.

A respected voter poll on Wednesday raised the prospect of a hung Parliament, meaning the Conservative Party might fail to win a majority if Jeremy Corbyn's opposition Labour Party snags some of the votes. The Conservatives led by Boris Johnson are relying on achieving a majority in the 650-seat parliament in order for him to get his Brexit deal, the Withdrawal Agreement, through Parliament and for the U.K. to leave the EU by January 31, 2020.
Christine Lagarde speak at debut ECB press conference
Christine Lagarde is speaking in Frankfurt, Germany, for her first press conference as president of the European Central Bank.

The former International Monetary Fund chief took the helm at the euro zone's top financial institution last month. She has committed to holding the ECB's first policy review in 16 years.
Apple stock dips after Credit Suisse says iPhone shipments drop 35% in China
iPhone shipments in China dropped 35.4% in November compared to the same time last year, Credit Suisse analysts said Thursday, despite a slight increase in the Chinese smartphone market at the same time.

The analysts cited the looming December 15 deadline that could see more tariffs imposed on Apple products as part of the ongoing U.S.-China trade war.

AAPL shares are trading lower this morning on the news.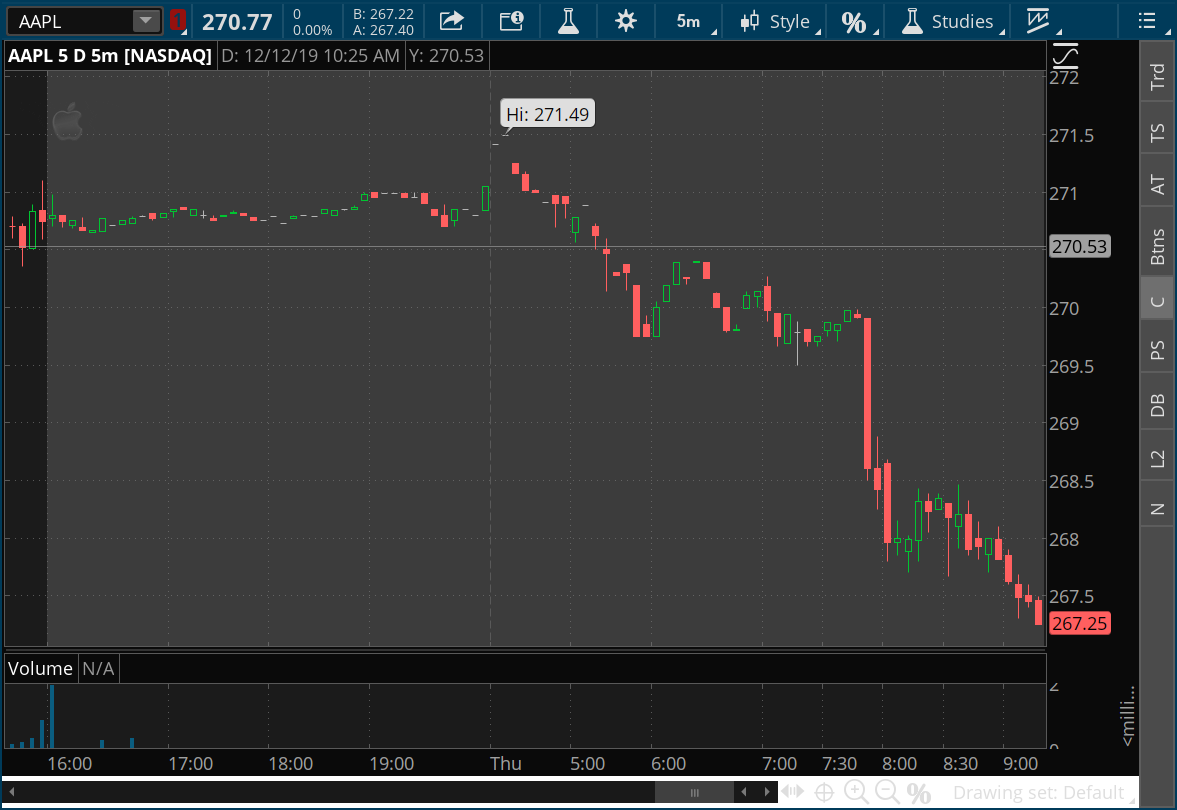 Delta partners with Wheels Up, creating one of the world's largest fleets of private aircraft
Delta Air Lines said Thursday it is taking a minority stake in private aviation start-up Wheels Up, in a move that establishes one of the world's largest fleets of private aircraft.

Once the transaction is approved, which is expected in early 2020, Wheels Up will have a fleet of 190 planes and more than 8,000 customers, Delta said.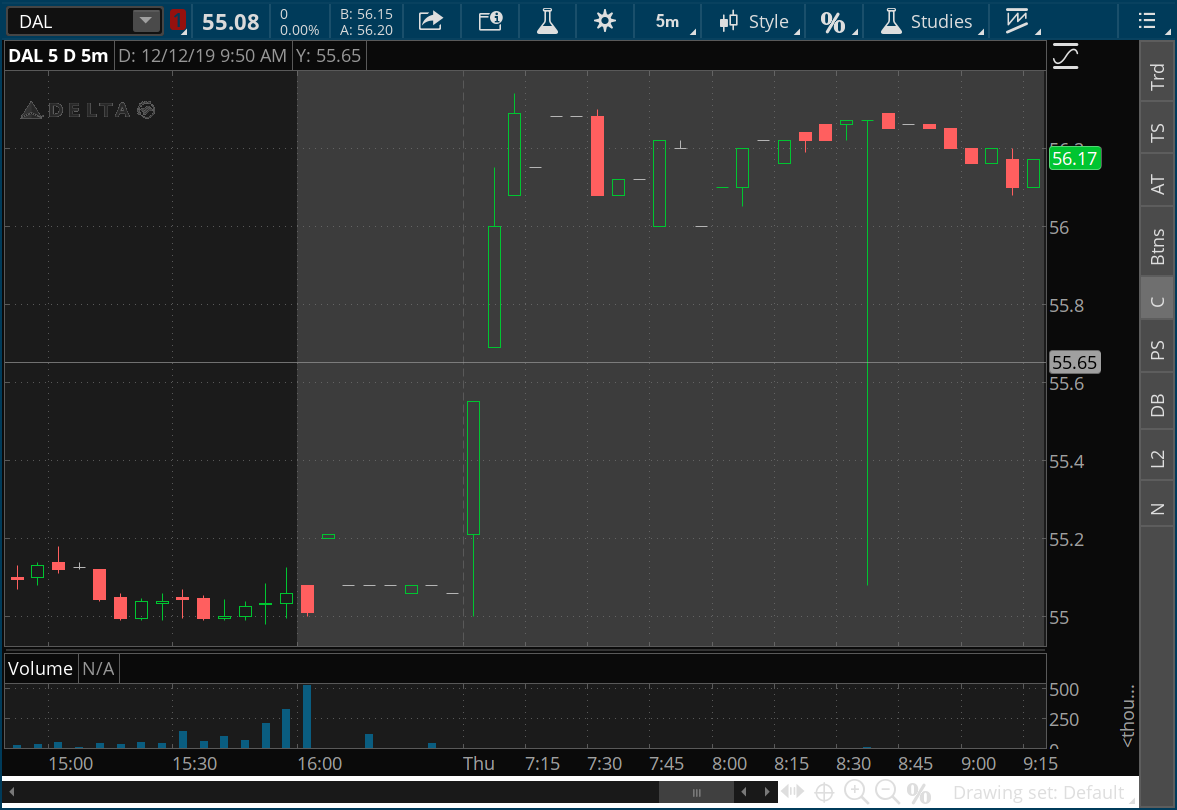 Lululemon earnings beat estimates, but shares fall on weaker-than-expected outlook
The company says same-store sales were up 17% during the latest period.

Lululemon now expects to earn between $2.10 and $2.13 per share during the holiday quarter, while analysts have been calling for earnings of $2.13 a share. The company said its outlook takes into account the fact there are six fewer shopping days between Thanksgiving Day and Christmas this year compared with last.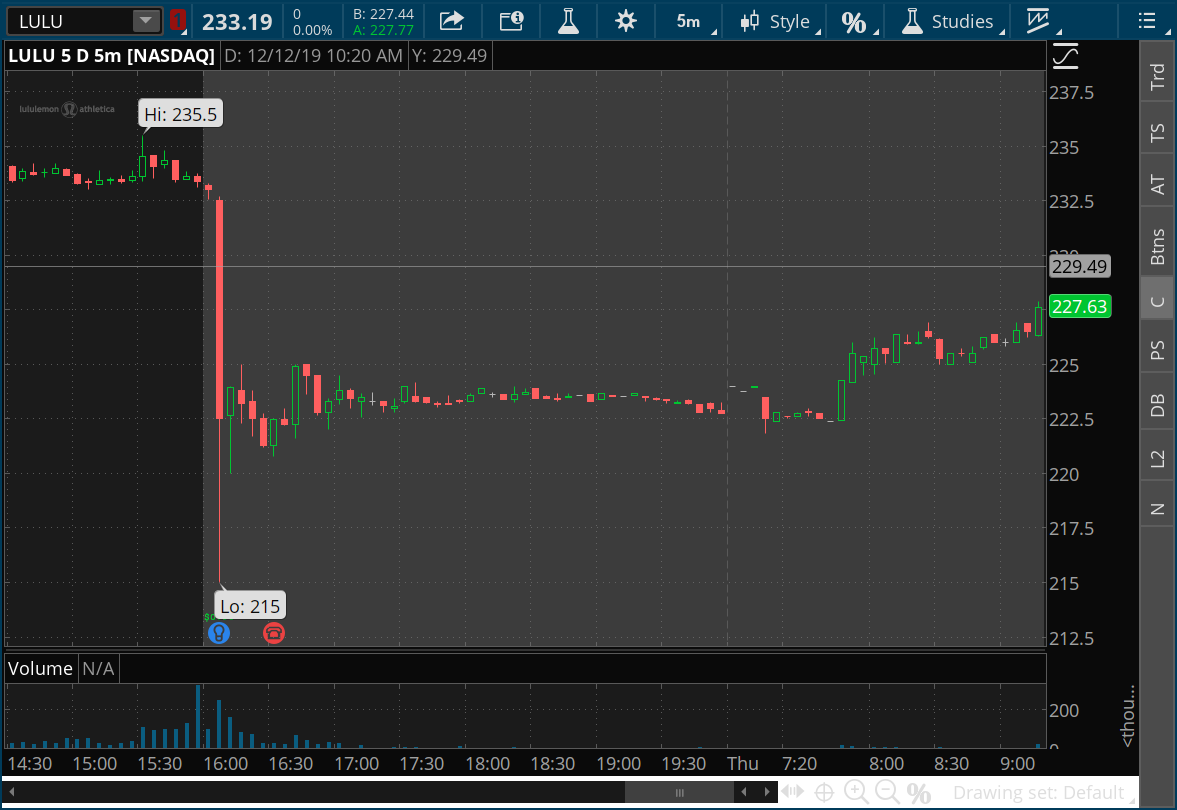 GE Upgraded to Buy at UBS
GE was upgraded to "buy" from "hold" at UBS, which said GE stock is at a positive inflection point going into 2020. Debt repayment and better free cash flow are cited as the primary reasons for the upbeat outlook.
Market Action to Start Thursday Trading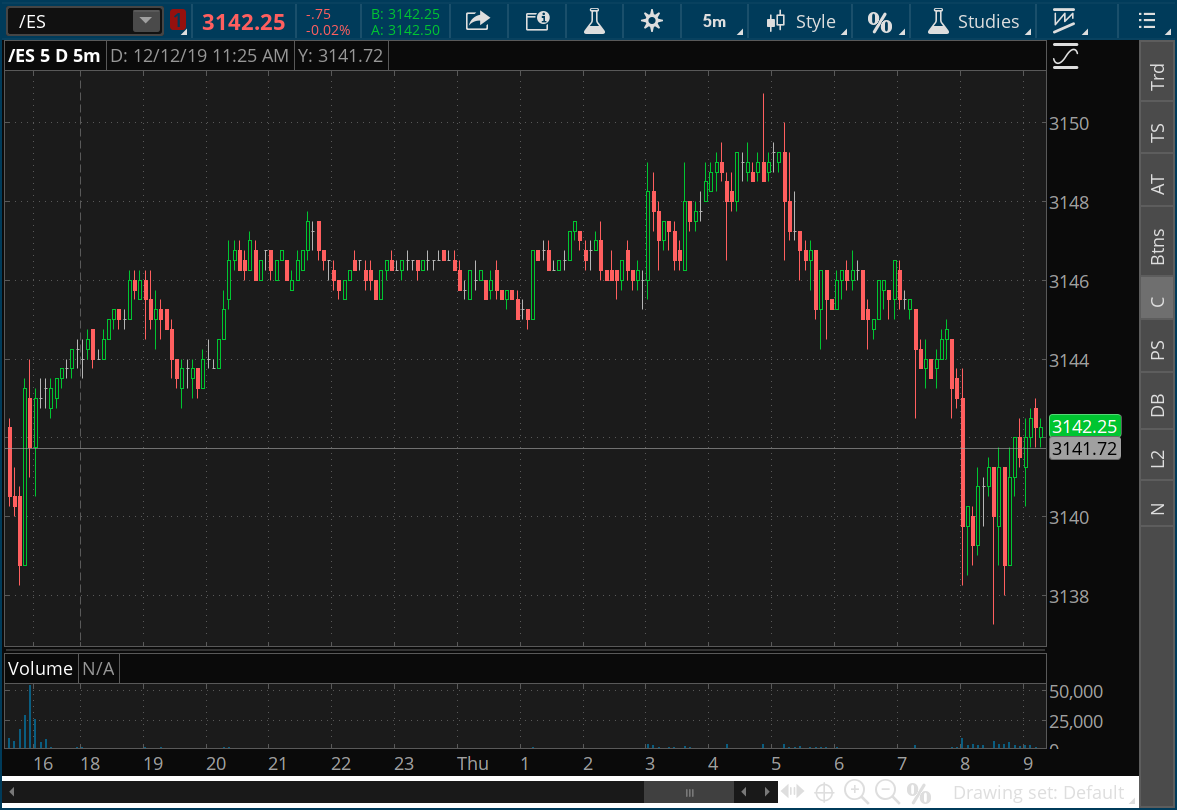 Gold Trades Higher this Morning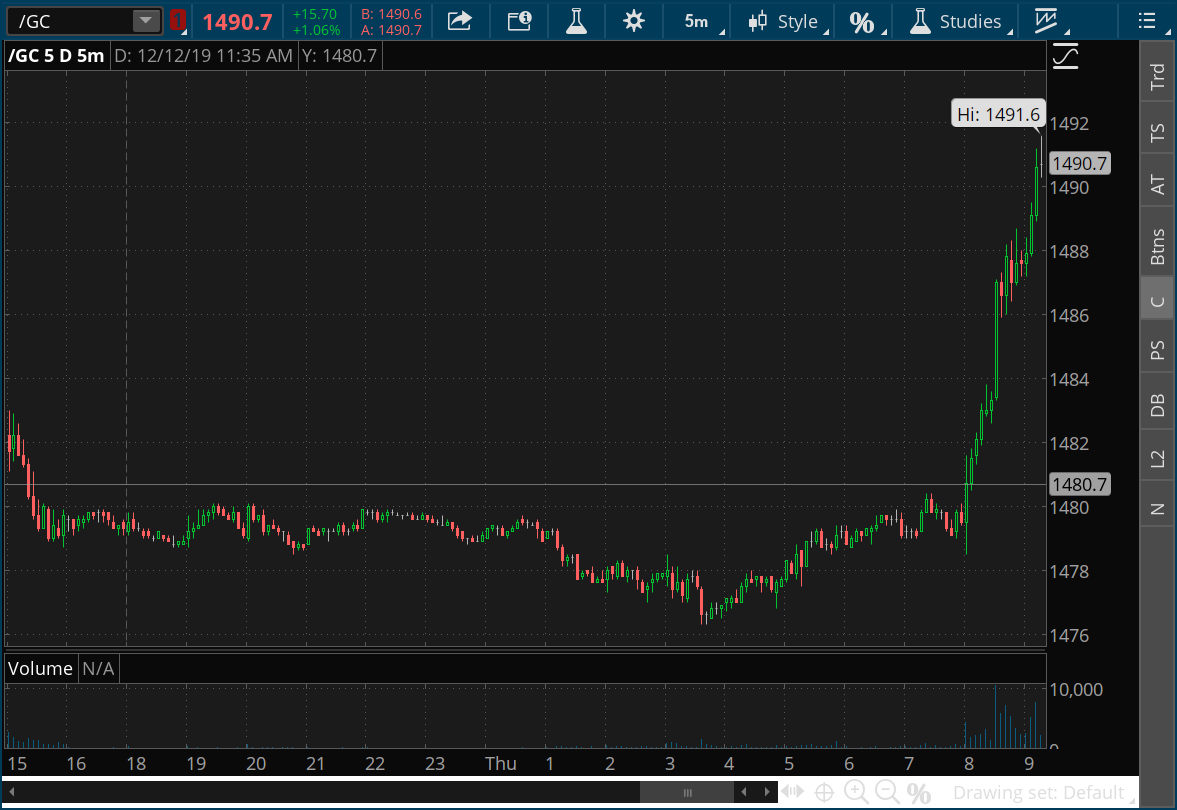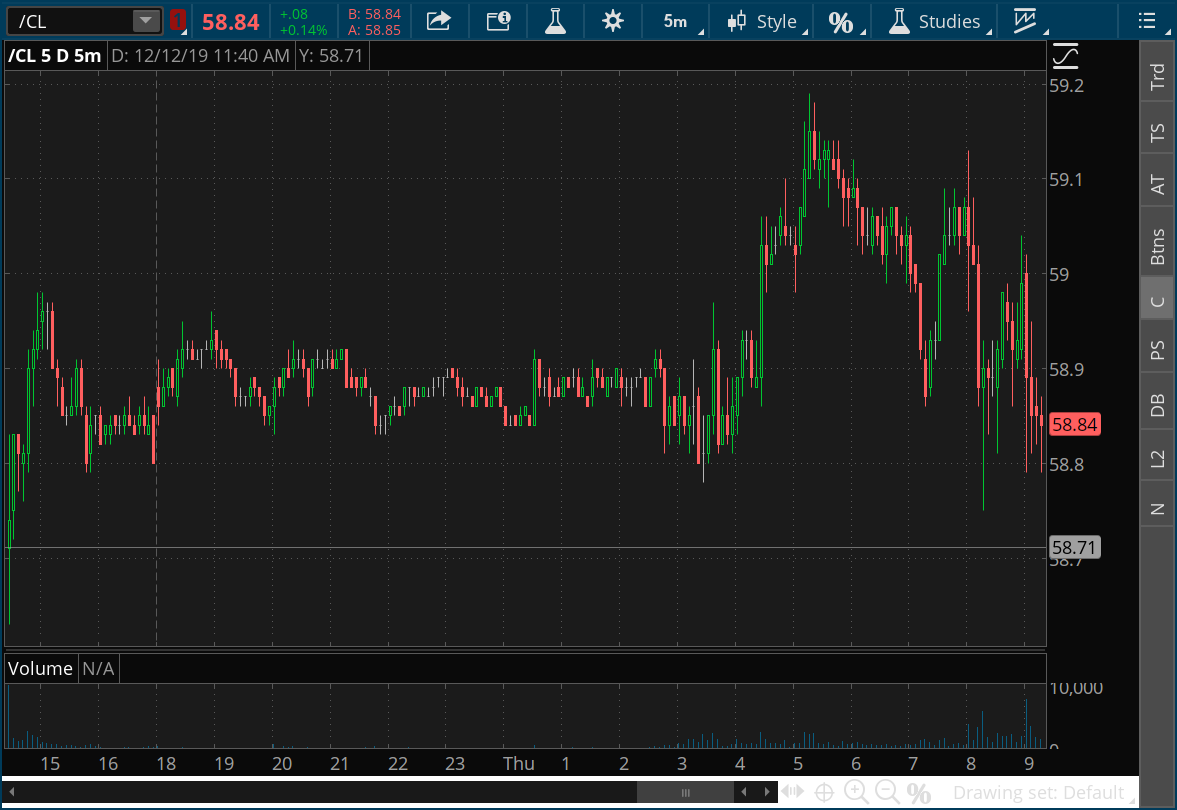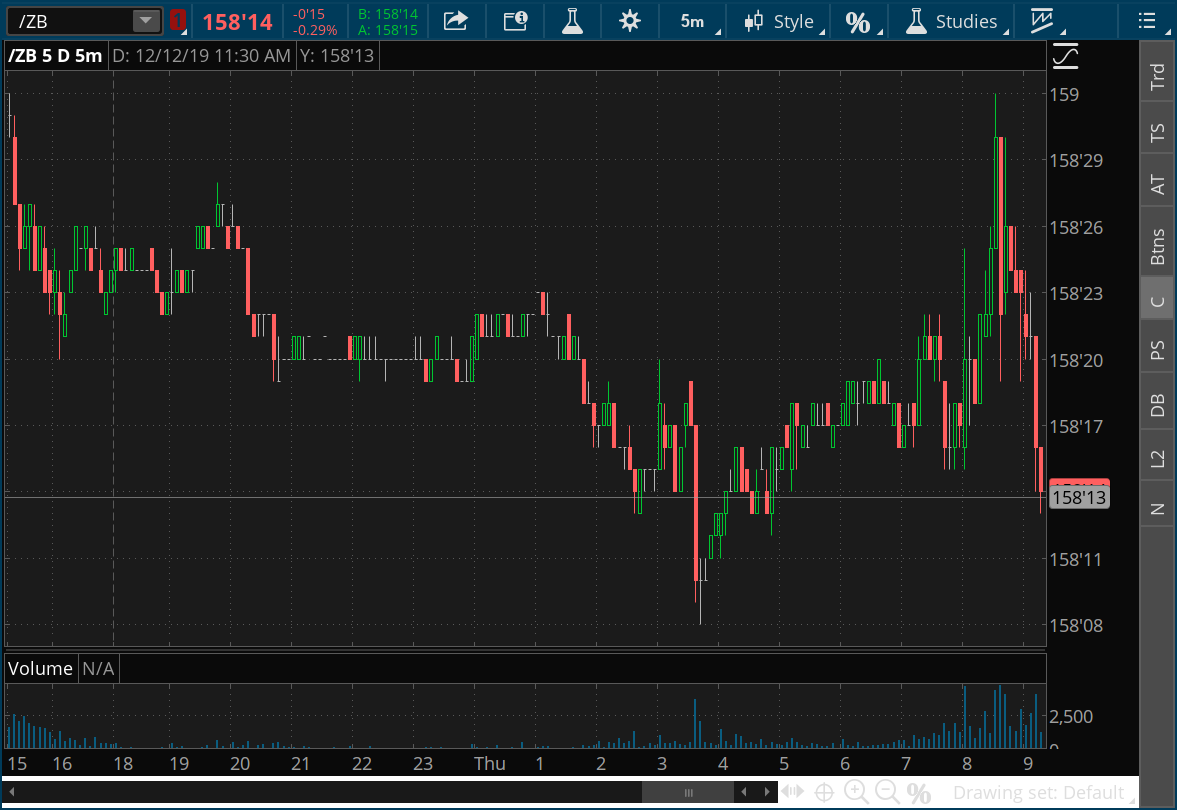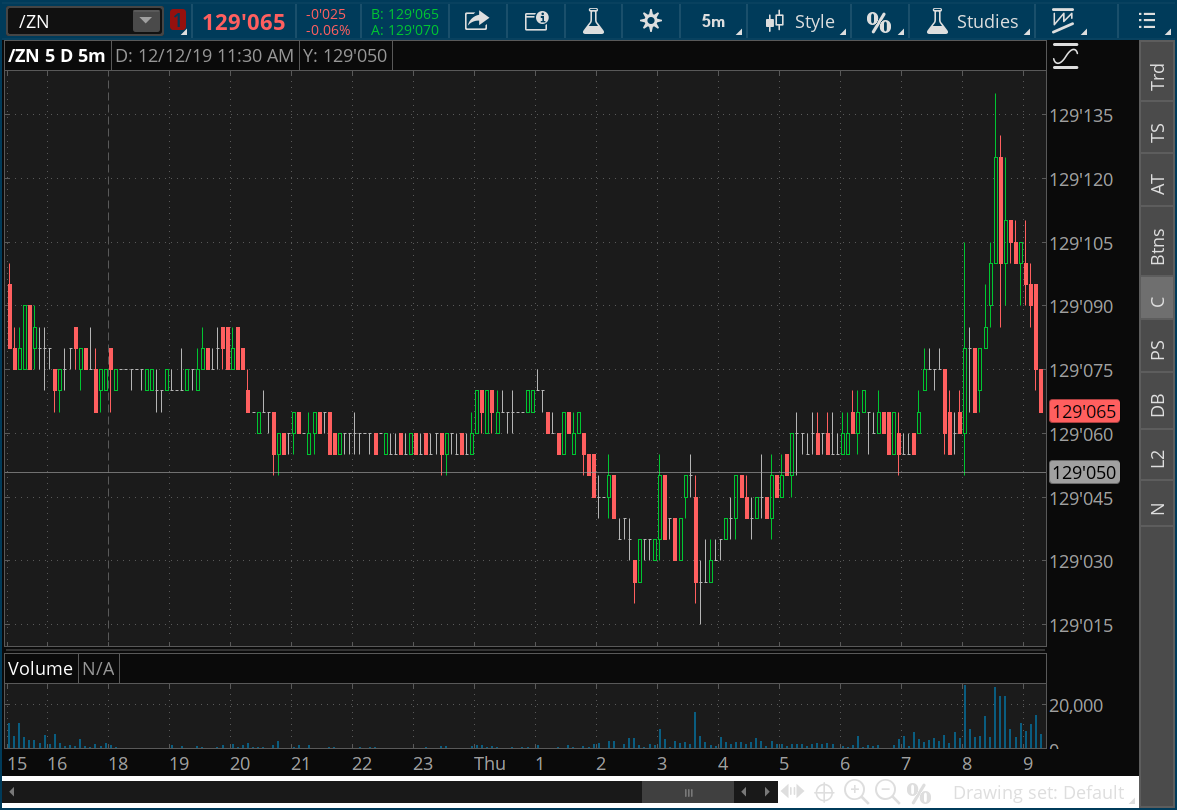 Tommy O'Brien's 9am EST Stock Market Video Update
Live programming starts every morning at 9 am EST on
TigerTV
at TFNN.com!
TFNN just launched our holiday Tiger Dollar Sale, which runs through December 22nd!
Click here
to get up to a 40% purchase on Tiger Dollars, which can be used for any TFNN newsletter or service, and never expire!
Tommy O'Brien
TFNN