Rocket Equities & Options 03-24-21 New Equity Trade CGC
Buying Equity CGC - Canopy Growth
We are buying CGC as of this update. CGC is trading at $31.68. We're only going to give this a few dollars to the downside. The stop will be $28.79.

CGC made a .618 pull back of the entire run it had since early October of 2020. The highs of 2018, 2019, and earlier this year are all in play once the cannabis sector really starts to rock. CGC has nice support at the $30 to $29.50 price point, if it goes below that price level then we'll get out and look for another entry.

This could be the start of higher prices for cannabis companies with New York legislators and the governor reaching a deal today for potential regulations for a legal cannabis industry.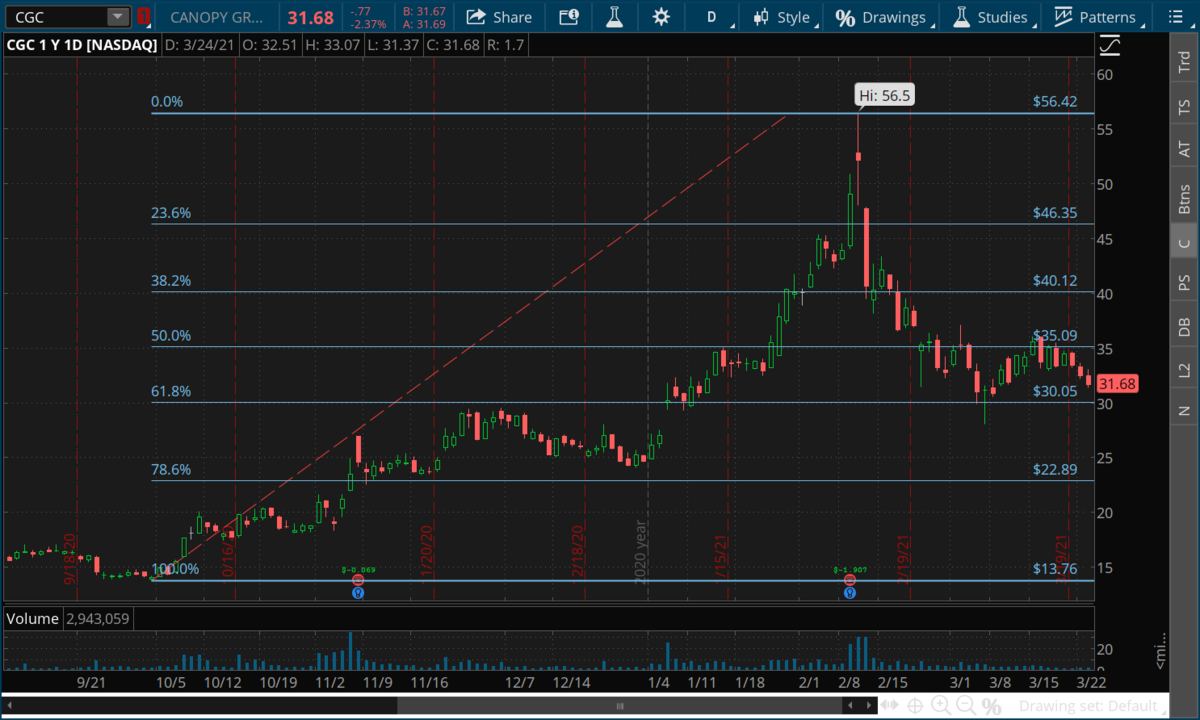 Disclaimer: Trading in securities such as stocks, options, indexes, currencies, and futures involve risk and should not be undertaken without due diligence and serious independent study. Options, stocks, currencies and futures trading, involve substantial risk. Subscribers may carry out their trading based on what they learn from "Rocket Equities & Options" however all risks of potential financial losses are the customer's responsibility. TFNN, Corp. will be in no way liable for financial losses resulting from trading decisions based on this newsletter. Past performance is no guarantee of future results. Reproduction in whole, or in part, is not permitted without prior written consent. Copyright 2021 all rights reserved.