Rocket Equities & Options - NKE Update 06-28-22
NKE trades slightly lower on earnings
NKE reported a decent quarter after the bell last night, yet still drifted a few dollars lower on their earnings call and guidance.

Wait for the market to open, and then close out our put spread. Always use limit orders when placing options trades, especially multi-leg options trades.

Nike is trading at about $107. Our purt spread goes from $105-$100.

We don't want to hold this trade through Friday. Nike looks weak coming into the open, and we have economic data out tomorrow that always could provide some volatility for the market to trade either way. We may be able to sell for a small profit to break even, so we will take that and move on to the next trade.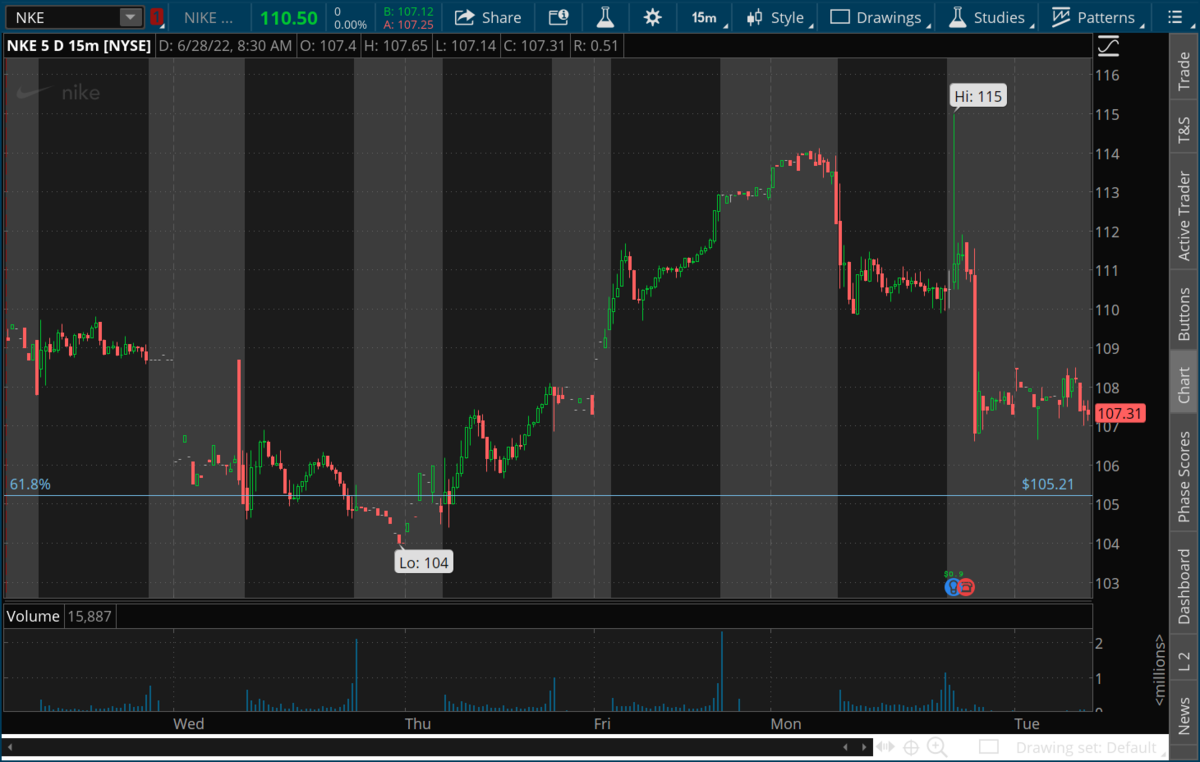 Disclaimer: Trading in securities such as stocks, options, indexes, currencies, and futures involve risk and should not be undertaken without due diligence and serious independent study. Options, stocks, currencies and futures trading, involve substantial risk. Subscribers may carry out their trading based on what they learn from "Rocket Equities & Options" however all risks of potential financial losses are the customer's responsibility. TFNN, Corp. will be in no way liable for financial losses resulting from trading decisions based on this newsletter. Past performance is no guarantee of future results. Reproduction in whole, or in part, is not permitted without prior written consent. Copyright 2022 all rights reserved.