Rocket Equities & Options Report 05-02-22 - New Options Trade ABNB
Rocket Equities & Options Update - New Options Trade ABNB
New Short Term Options Trade - ABNB Debit Put Spread $140-$131 expiring Friday May 6th.

ABNB earnings options trade - earnings are tomorrow after the close and we are making a bearish options trade for this week only.

ABNB Put Spread $140 - $131.

Buy the May 6th $140 ABNB Put
Sell the May 6th $131 ABNB Put

This will result in a net debit of about $1.80 - don't pay over $2 if the market moves lower prior to execution.

Your max loss is $180 per contract pair if ABNB closes above $140 Friday. Your max profit is $720 if ABNB closes below $131 Friday. This is an out of the money option and will expire for a max loss often, as ABNB is currently trading at $152.25.

ABNB looks like it has the potential to head back to its recent lows, which is has support around $131.00. The market is pricing in almost a $15 move in either direction on their numbers released tomorrow, so we are paying some premium but in this market that is to be expected especially for a volatile stock like ABNB.

I will have a full report out by tomorrow morning. This market looks like it has a very real chance of pulling back to at least 3,800 in the ES, which would just bring us back to the .382 of the run higher over the last 2 years from the COVID lows. The NQ has already reached a .382, so it is something the S&P is very capable of as we come into a Fed hiking cycle and supply chain issues still persisting. The market has just rebounded almost 90 ES points intra-day as I write this, yet sits just 2 points in the green right now. This volatility is how markets roll over, which is what I find most worrisome.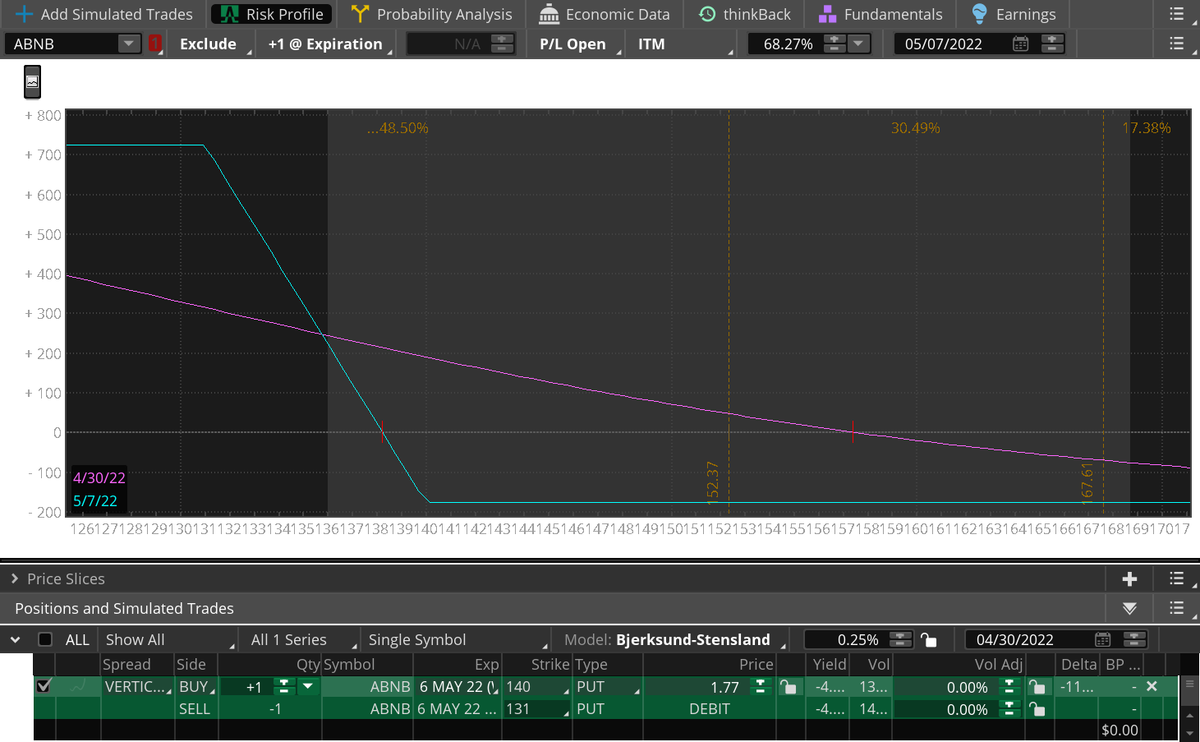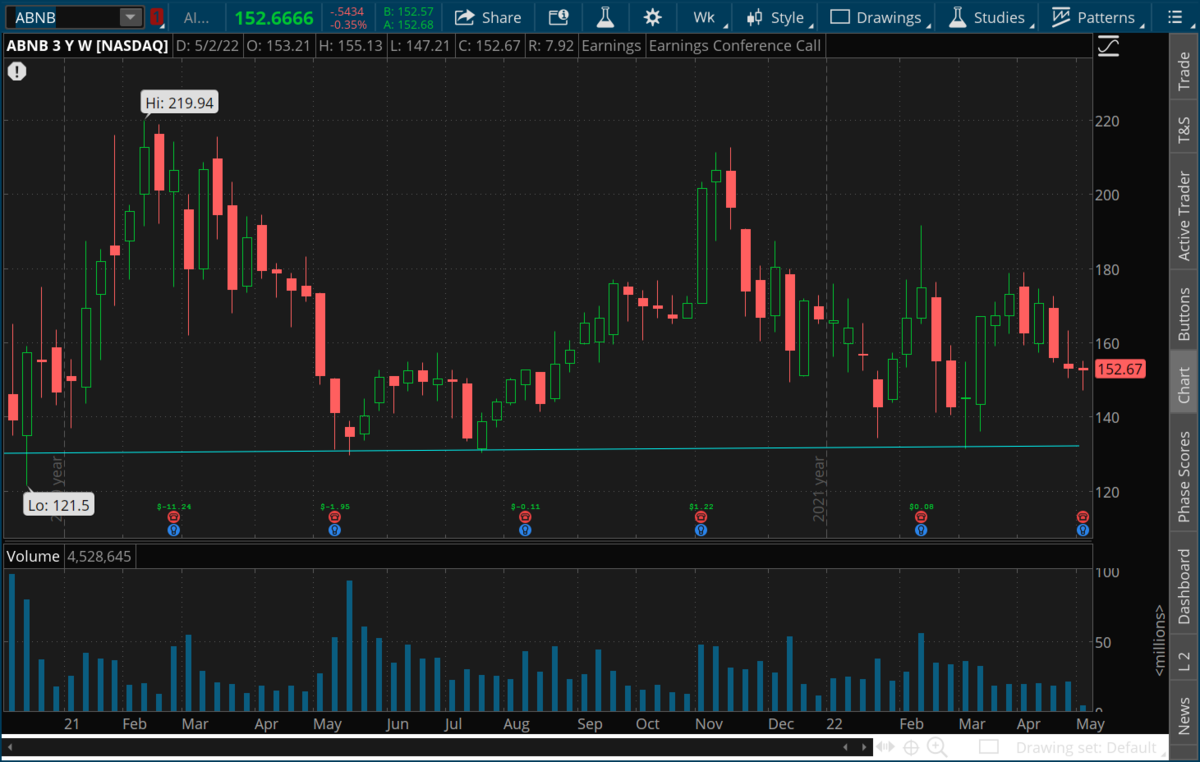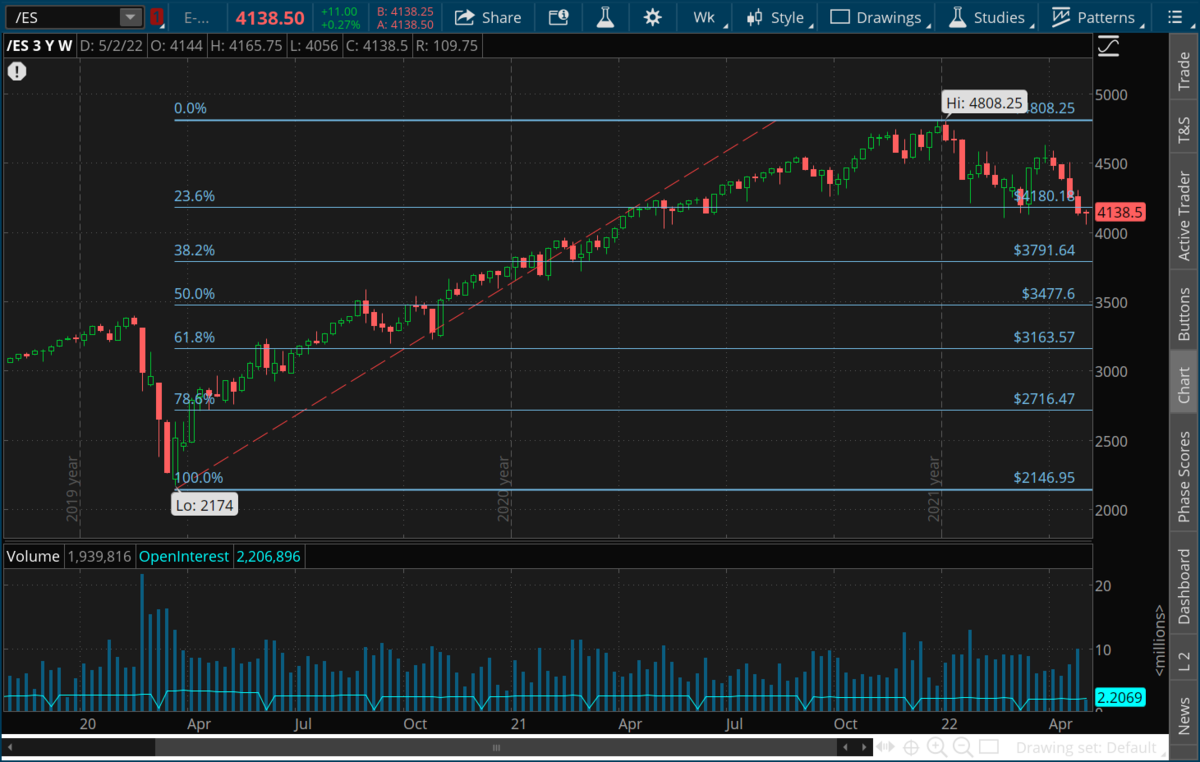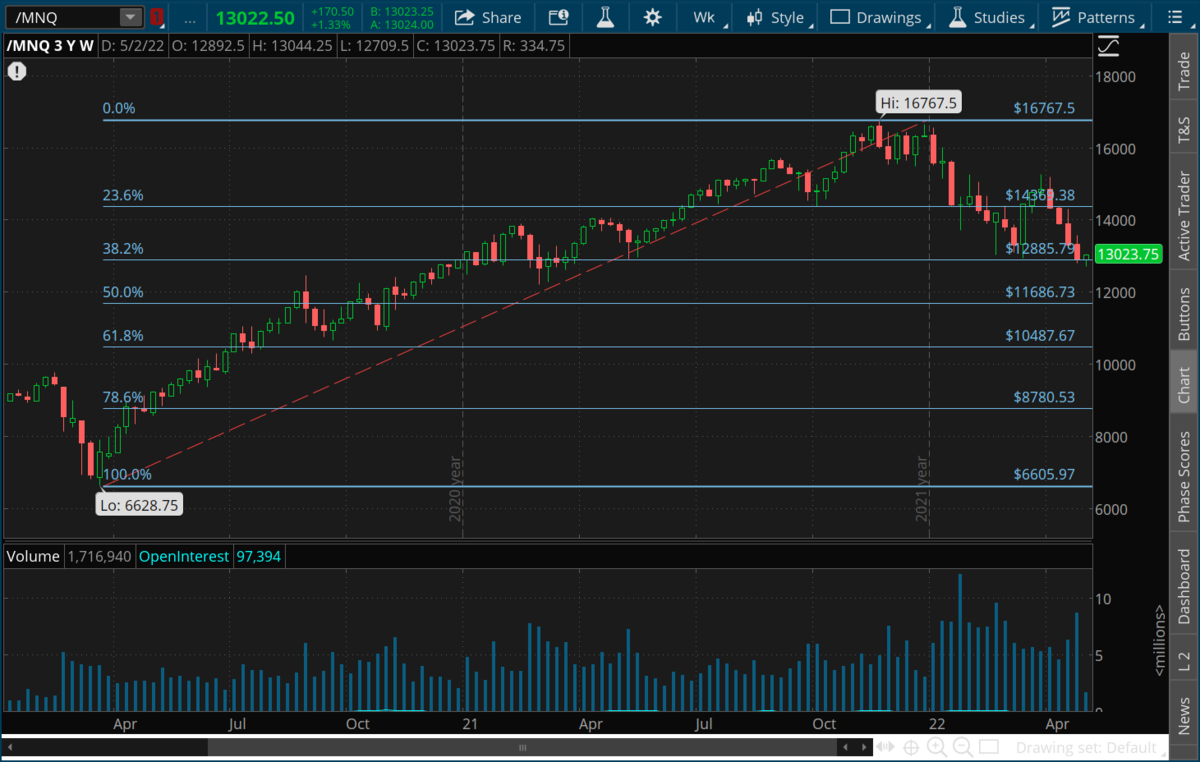 Disclaimer: Trading in securities such as stocks, options, indexes, currencies, and futures involve risk and should not be undertaken without due diligence and serious independent study. Options, stocks, currencies and futures trading, involve substantial risk. Subscribers may carry out their trading based on what they learn from "Rocket Equities & Options" however all risks of potential financial losses are the customer's responsibility. TFNN, Corp. will be in no way liable for financial losses resulting from trading decisions based on this newsletter. Past performance is no guarantee of future results. Reproduction in whole, or in part, is not permitted without prior written consent. Copyright 2022 all rights reserved.