Rocket Equities & Options Report 08-15-22
Monday Report - China Slows & Dollar Strengthens - August 15, 2022
The S&P is near flat this morning as we have some tough economic numbers out of China as their economy has cooled and they are cutting rates. The VIX is nearing the 20 level, approaching some of the lower levels it has traded at since January.

The S&P is now above the .618 of its entire move lower since the March highs (4,631), and is approaching the .618 level of the entire move lower from the all-time highs (4,808.25). Both .618 zones line up a range from about 4,255 (blue Fibonacci lines on chart below) up to 4,362 (yellow Fibonacci lines) where the market could face some resistance. We are currently at 4,287.

The NQ is just bumping into the .618 retracement area from the March highs, but it has almost 800 points to the upside until it reaches the .618 of the entire move lower this year.

Crude is trading near $87, approaching lower levels of support recently. Lower energy and gas prices is definitely something that will ease the pressure on the Fed, as that should help bring down inflation, and a China slowdown could help accelerate that pullback.

Retail sales in China grew by just 2.7% in July from a year ago, below below the 5% estimate, and down from 3.1% in June. Industrial production grew by 3.8%, below the 4.6% estimate, and down from 3.9% in June.

We have a big week of retail earnings, among many others, with HD & WMT tomorrow, followed by LOW & TGT on Wednesday:

Tuesday: HD, WMT

Wednesday: LOW, TGT, BBWI, CSCO, TJX

Thursday: BJ, AMAT, EL, KSS, ROST

Friday: DE, FL

Stay tuned for updates!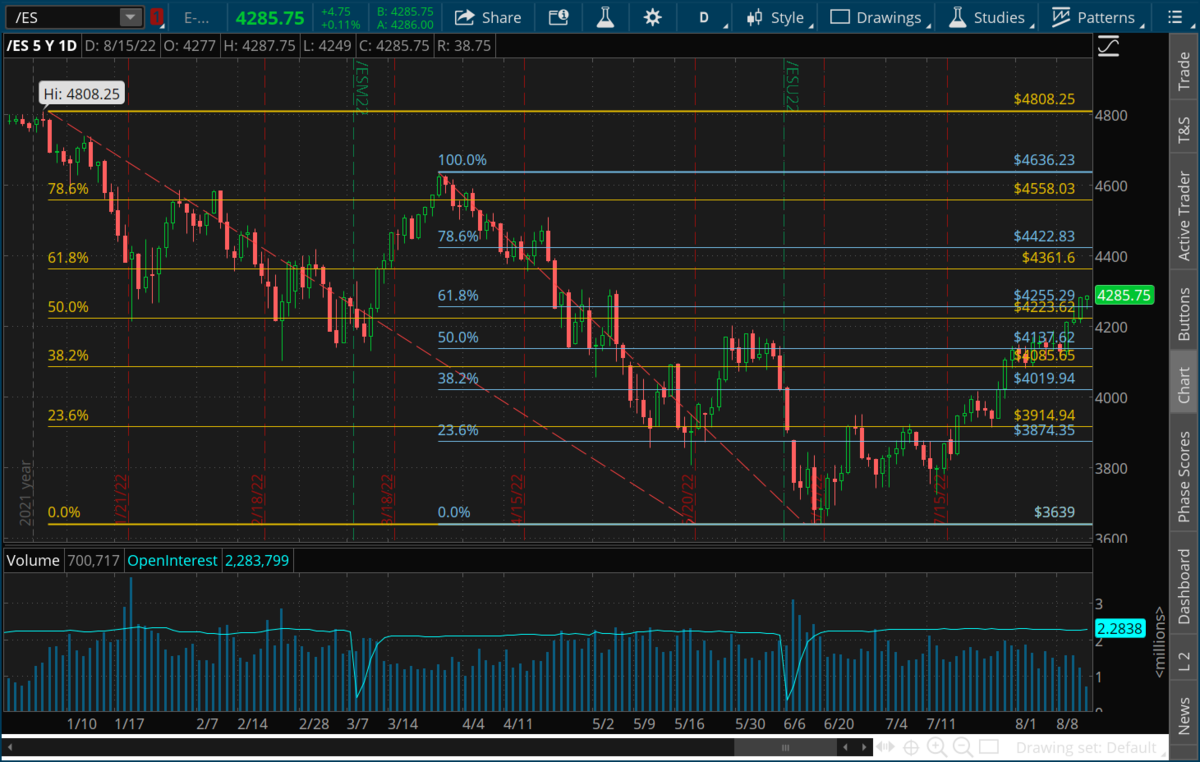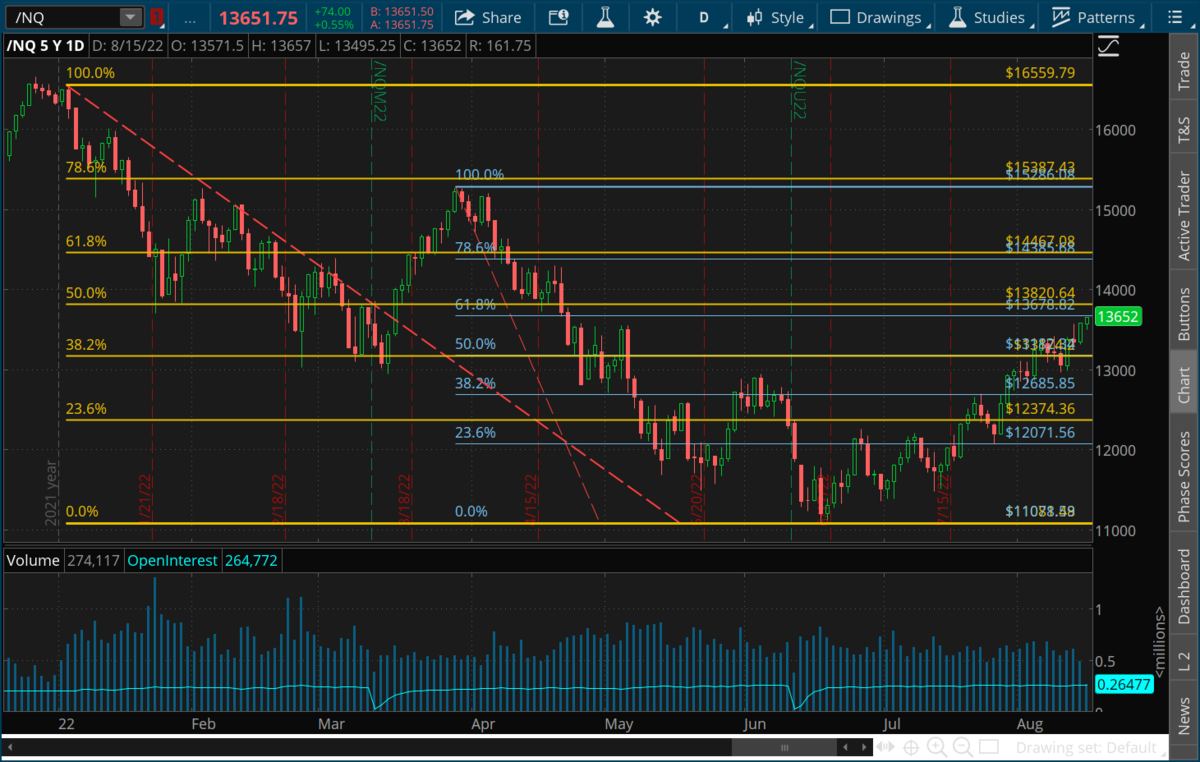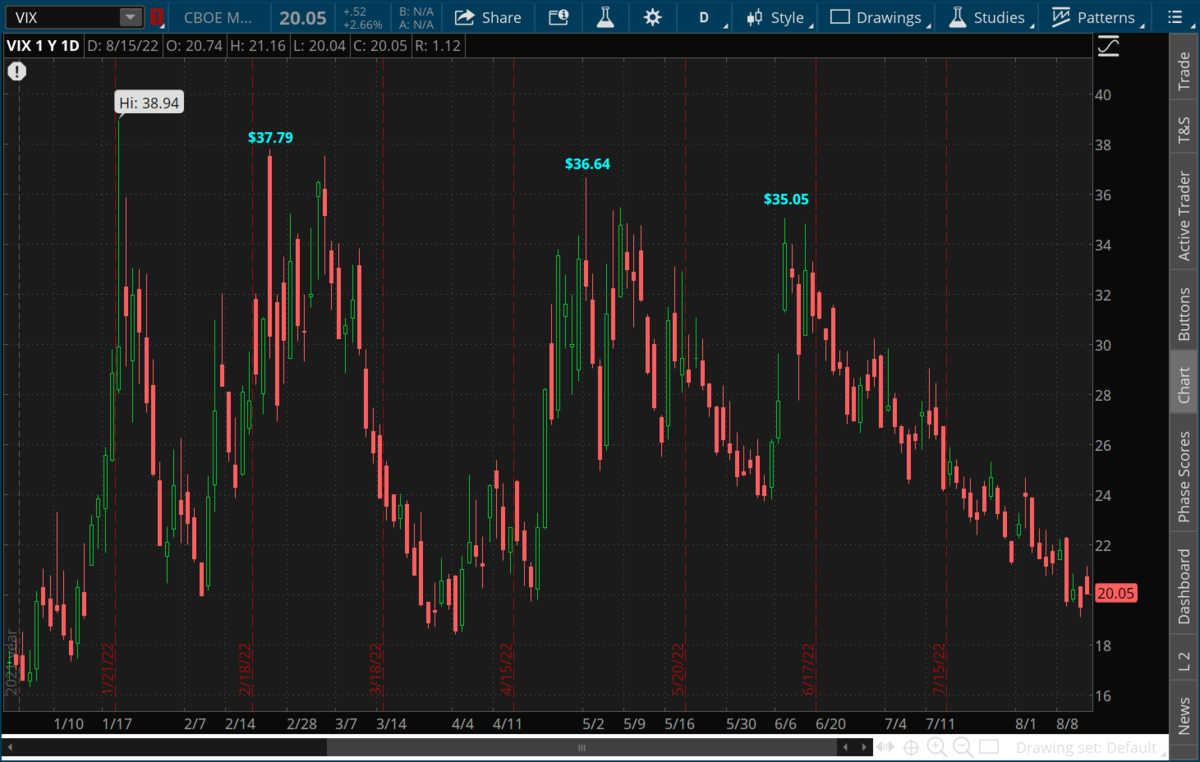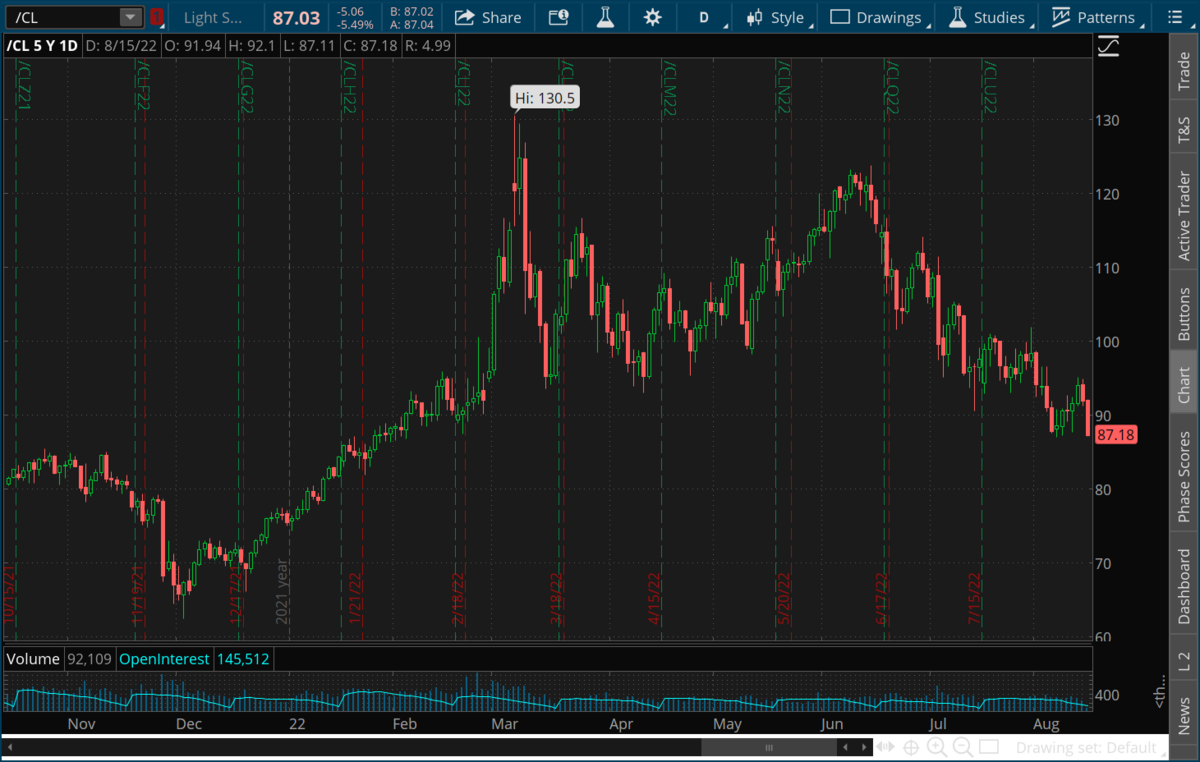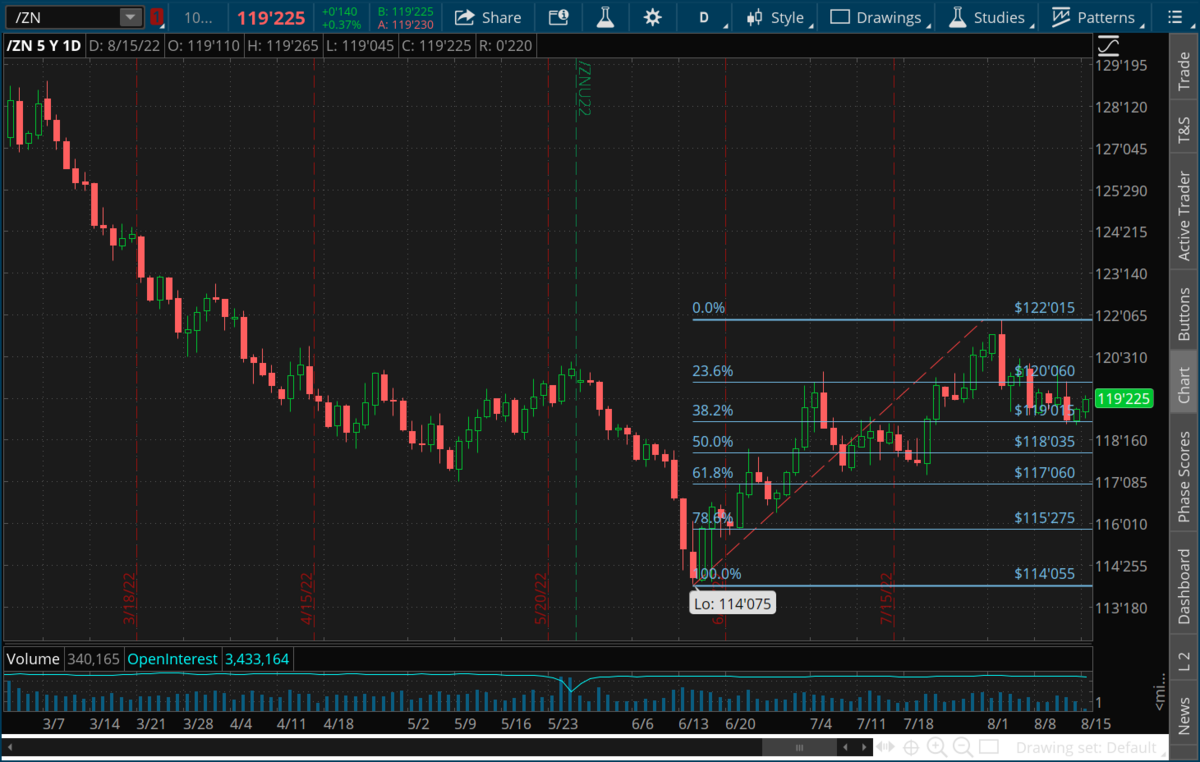 Options Trades:
We bought a bearish SPY put spread that expired out-of-the-money Friday for a $1.40 or 100% loss.

Equity portfolio:
None
Disclaimer: Trading in securities such as stocks, options, indexes, currencies, and futures involve risk and should not be undertaken without due diligence and serious independent study. Options, stocks, currencies and futures trading, involve substantial risk. Subscribers may carry out their trading based on what they learn from "Rocket Equities & Options" however all risks of potential financial losses are the customer's responsibility. TFNN, Corp. will be in no way liable for financial losses resulting from trading decisions based on this newsletter. Past performance is no guarantee of future results. Reproduction in whole, or in part, is not permitted without prior written consent. Copyright 2022 all rights reserved.