Rocket Equities & Options Report 08-23-22
Markets Retrace Ahead of Jackson Hole - August 23, 2022
The ES looks like it could be on its way back to the 3,900 area, which would be a .618 retracement of the bounce higher it's been in since the middle of June. The NQ looks like it could be heading to the 12,100 level if it also does a .618 pull back of the run higher. We get Chairman Powell Friday at 10am EST at Jackson Hole. We also get PCE numbers Friday morning as well.

Crude traded to within pennies of last year's October high of $85.41 before bouncing higher. The $85-$90 level in Crude looks to be support for now. Even a .382 bounce or a .618 bounce of the recent pullback in crude could take us as high as $100-$110.

The VIX is bouncing for the first time in about 2 months, indicating that the bounce may be over and volatility may be back as we are less than a month out from the Fed's next meeting.

The 10-year is approaching the .618 level which would bring it to the 117 level, this will be a critical area to see how it trades, whether it continues lower (meaning higher yields coming at us), or has support at 117 (meaning the 10-year is not ready to get a yield going well above 3%). The 10-year yield is at 3.05% this morning and is trading at 117'19.

The Euro is now approaching the 0.99 level and is probably on its way lower from the well defined channel line it's been in for 6+ months and shows no sign of reversing that trend.

The earnings continue this week, with ZM out last night and missing big and is down about 12% this morning already. DKS and M are trading a bit higher following their numbers this morning.

Wednesday: AAP, CRM, NVDA

Thursday: DLTR, DG, , PTON, ULTA, VMW, WDAY

Stay tuned for updates!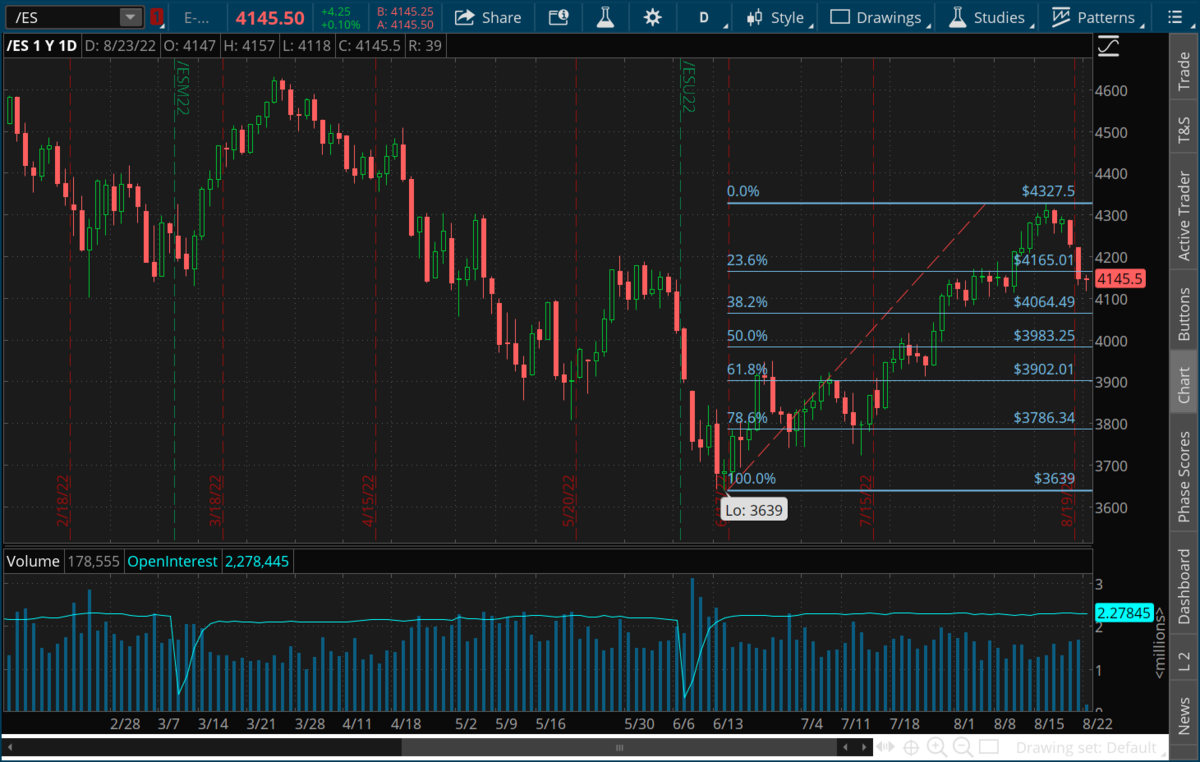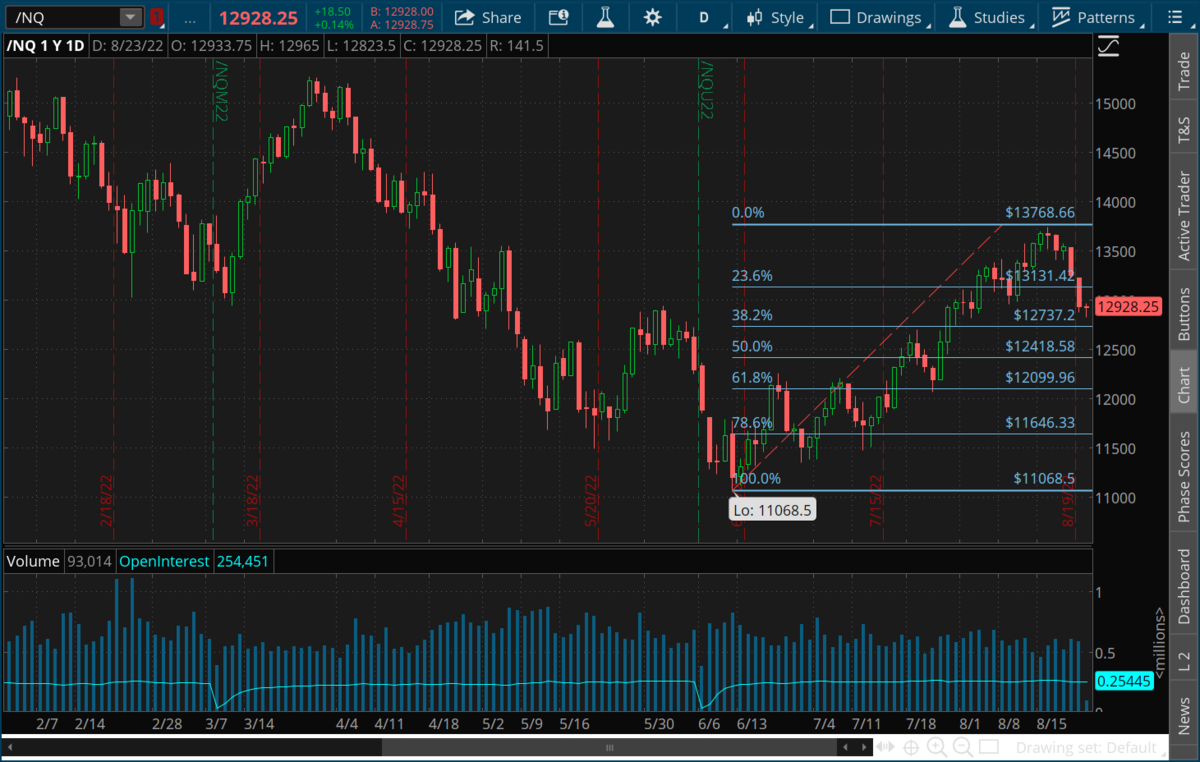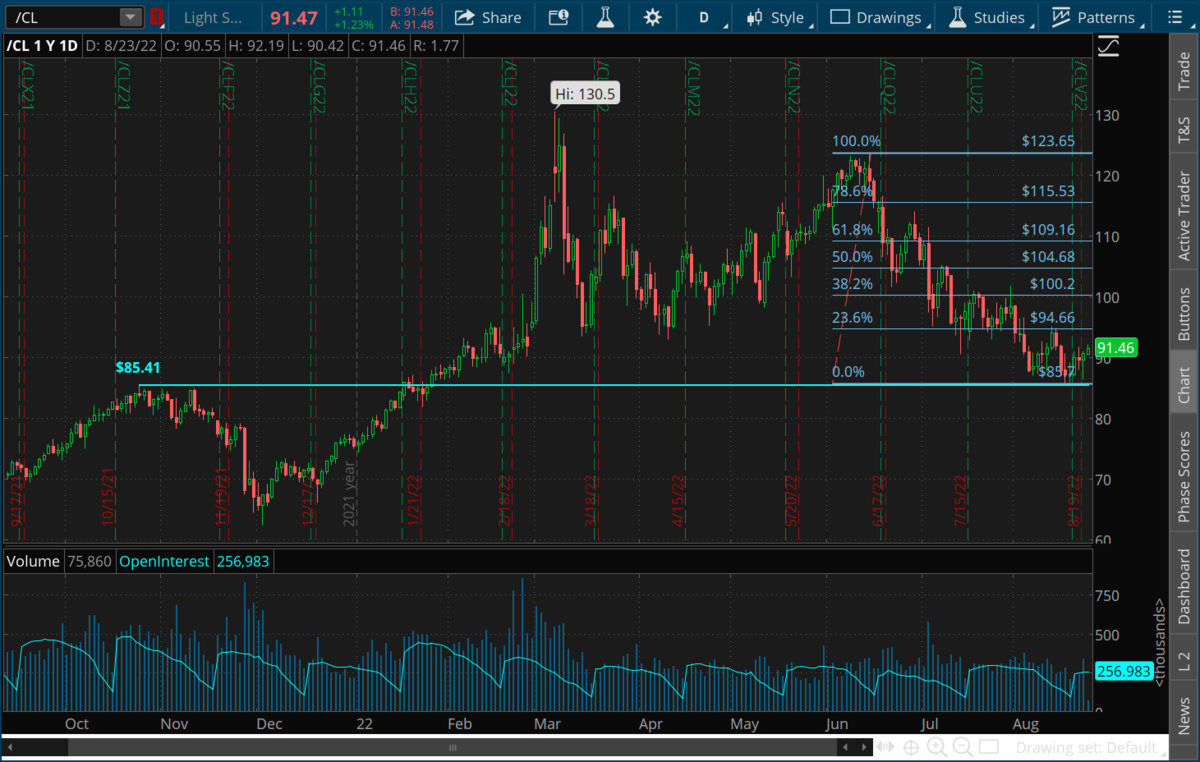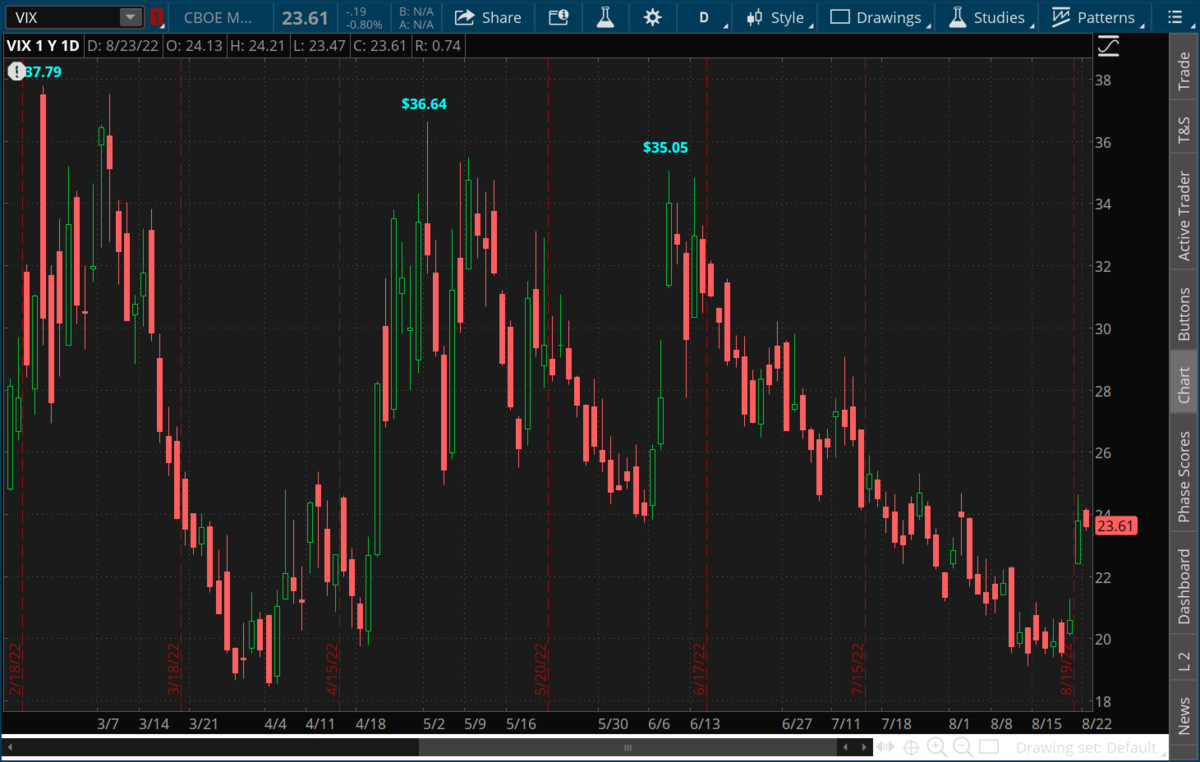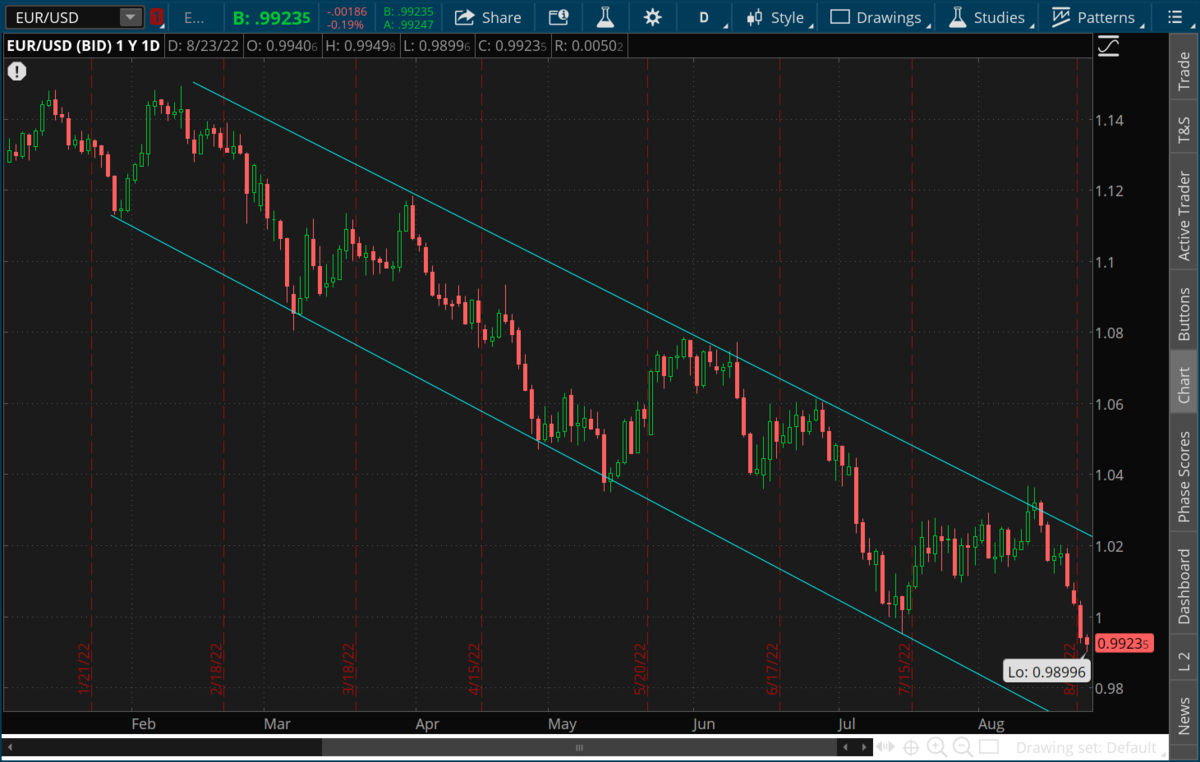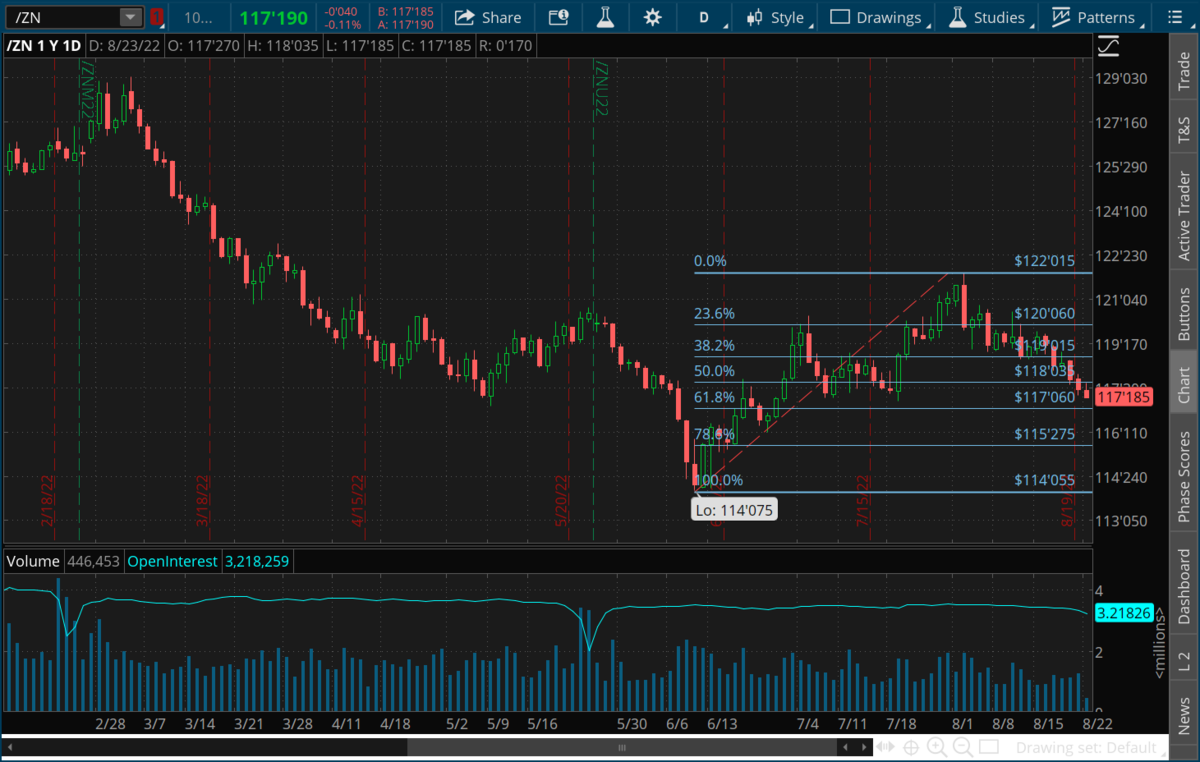 Options Trades:
None

Equity portfolio:
None
Disclaimer: Trading in securities such as stocks, options, indexes, currencies, and futures involve risk and should not be undertaken without due diligence and serious independent study. Options, stocks, currencies and futures trading, involve substantial risk. Subscribers may carry out their trading based on what they learn from "Rocket Equities & Options" however all risks of potential financial losses are the customer's responsibility. TFNN, Corp. will be in no way liable for financial losses resulting from trading decisions based on this newsletter. Past performance is no guarantee of future results. Reproduction in whole, or in part, is not permitted without prior written consent. Copyright 2022 all rights reserved.