Rocket Equities & Options Report 09-20-21
Monday Update - closing QQQ put spread
Close the QQQ put spread on the open. This market might continue lower, but we now have a substantial gain in this trade and we are risking more than we stand to make as this market has dropped the last 2 days. I don't like the idea of risking more than we could possibly profit with a VIX trading at 26.71, the swings could be fast and furious in both directions today. The Fed starts theit 2 day meeting tomorrow with an announcement due Wednesday at 2pm EST and a press conference to follow at 2:30pm EST.

As of 8:30am the QQQ is trading down almost 7 points at $367. Our QQQ put spread goes from $380 to $360.

Sell to close our qqq put spread on the open. Let the options market open for a moment before placing your trade to see where fair market is. We got into this trade for a debit of about $5.

I will have the full report out by noon today.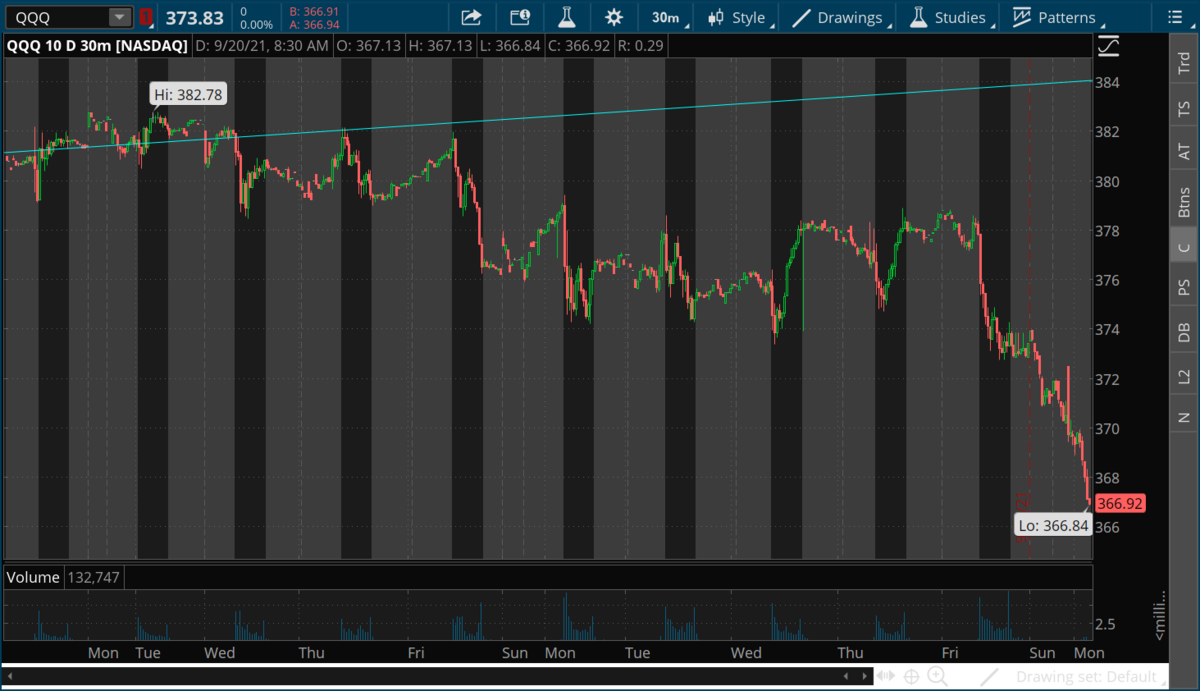 The QQQ rejected the upper boundary line just as we were looking for - this daily chart doesn't show today's action yet, with the QQQ currently trading at $367. The low from July 19th is sticking out at about $355 to $352 where it traded 64 million shares. We don't want to hold this trade into the Fed this week as they could provide a lift in a market that looks shaky at best - so we will take our double winner in this trade and move on to the next trade.