Rocket Equities & Options Report - New CRM Trades 11-30-20
Markets Open Lower on Final Trading Day of November
We are initiating a position in Salesforce.com in a couple of different ways today. This is a strong company that just pulled back from $266 on Wednesday, and is currently trading just under $240, or about a 10% decline since the middle of last week, mostly on their acquisition of Slack expected to be announced tomorrow.

CRM has earnings tomorrow after the bell, and options are pricing in almost a $14 move on that event.

We are going to sell a cash-secured put below the market in our long term equity portfolio. If we get assigned the stock then we lock in a lower entry price, if we do not get assigned then we pocket those profits and continue to look for entries. This strategy only works if you want to be a long term investor in this equity with an entry of about $218.

If you're averse to using options then you could just begin to scale into a position in CRM at this price point, but I prefer to use options as there is nice volatility ahead of their earnings, and I don't need to own this equity right now.

Long term equity portfolio:
Sell a CRM December 4th $220 put for about $2. You collect $200 per contract if CRM stays above $220 by Friday. The plan is that if we get executed then we are okay purchasing 100 shares of CRM for our long term portfolio at an effective entry price of about $218. (Yes, this is an option, but it's cash-secured with a plan to hold the equity if we are assigned the stock).

Options trading portfolio:
Sell a vertical call spread in CRM expiring Dec 4th $222.50 - $220.00

Sell Dec 4th $222.50 put
Buy Dec 4th $220 put

This results in a credit of about $0.55. Our max profit is the $55 we collect upon initiating this put spread. Our max loss is $195 per contract pair if CRM ends the week below $220.

I am bullish CRM, and after the recent drop its had I see it having difficulty trading back below $220 this week. Keep your risk vs. reward in line as anything can happen going into earnings as we know.

Stay tuned for updates this week!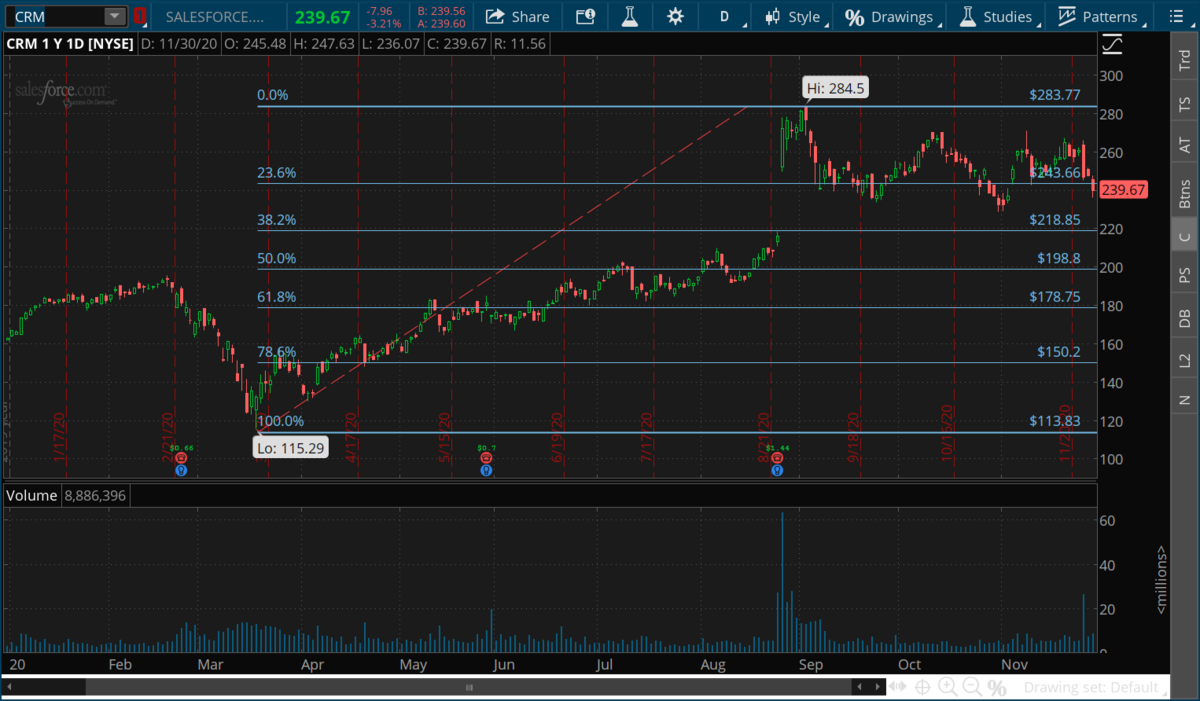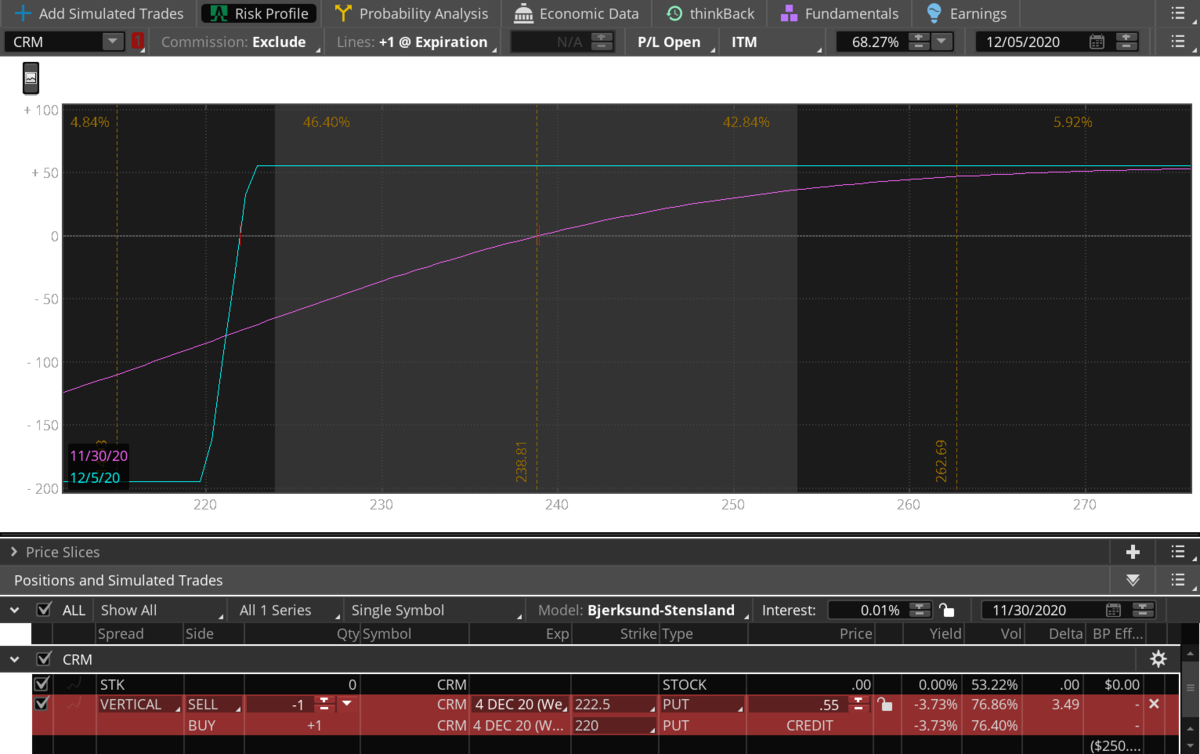 Disney is trading near the top of it's upward channel.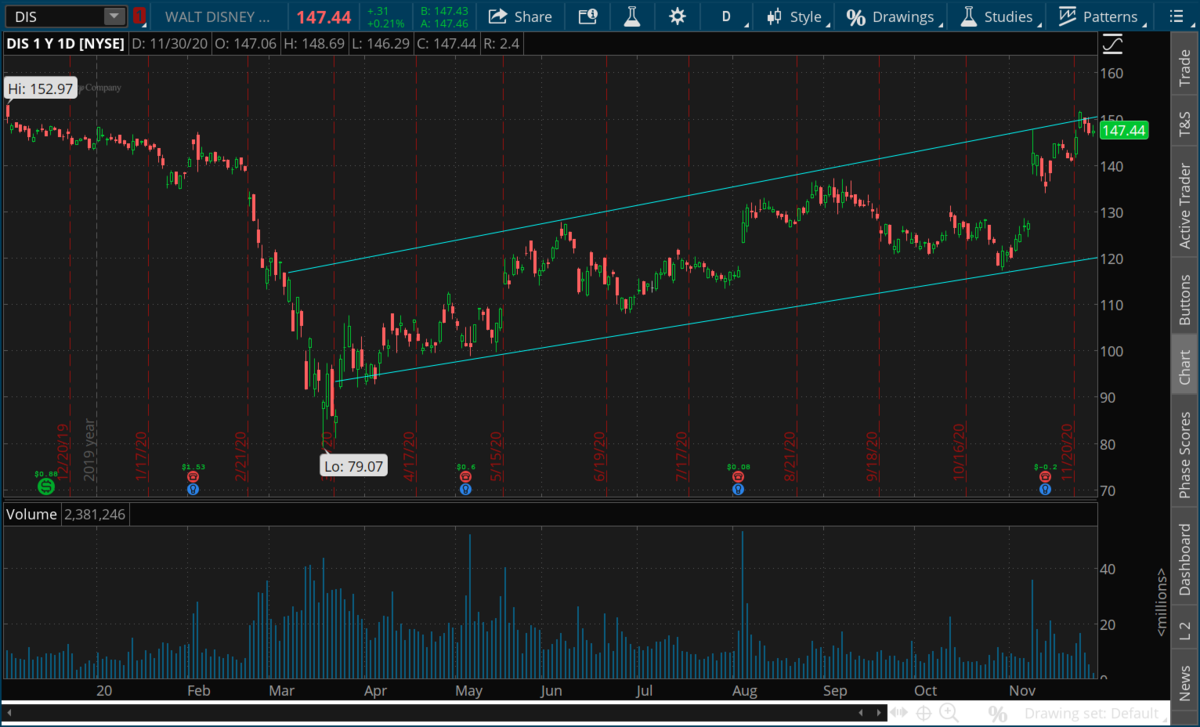 Uber needs some time to consolidate up here before it looks to trade higher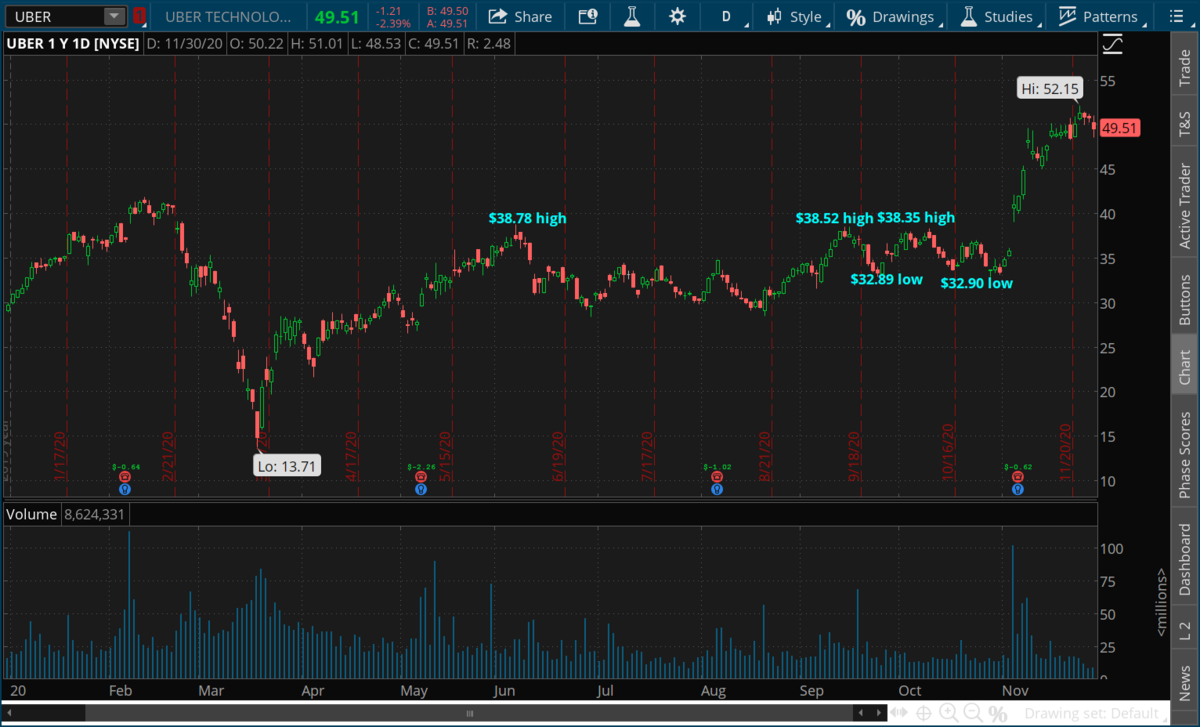 McDonalds is chopping around hear the lower boundary of its channel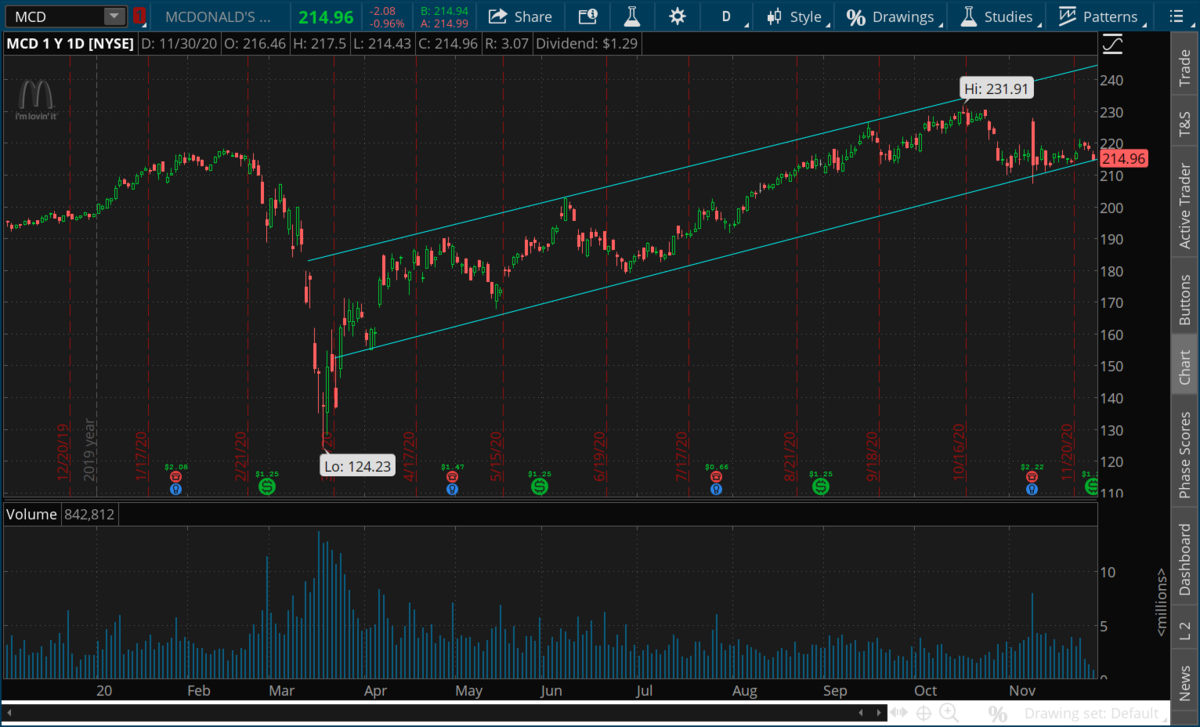 Options Trades:
Sell a vertical call spread in CRM expiring Dec 4th $222.50 - $220.00 for a net credit of about $0.50 - $0.55.

Short Term portfolio:
None

Long Term portfolio:
Sell a Dec 4th $220 CRM put for about $2. This should be a cash secured put as we plan to take delivery of the shares if assigned.
Long half position in DIS at $118.63. Disney is trading at $147.56. Stop is $98.45.
Long half position in UBER at $31.50. Uber is trading at $49.56. Stop is $26.24.
Long half position in MCD at $216.91. MCD is trading at $215.04. Stop is $189.50.


Timer Digest Signals: S&P: Bearish Gold: Bullish Bonds: Bullish