Rocket Equities & Options Report - Friday Update 10-22-21
S&P Reaches New All-Time High as Earnings Season Ramps Up 10-22-21
We were able to close our our TSLA Iron Condor yesterday for a break even trade, not a bad reuslt considering the stock traded from $850 pre-market yesterday to $900 early in the morning. You can see the type of volatility we got paid when we can break even with that type of a move on yesterday's open. We got out when TSLA traded briefly back under $890 yesterday. It traded to all-time highs today of $910.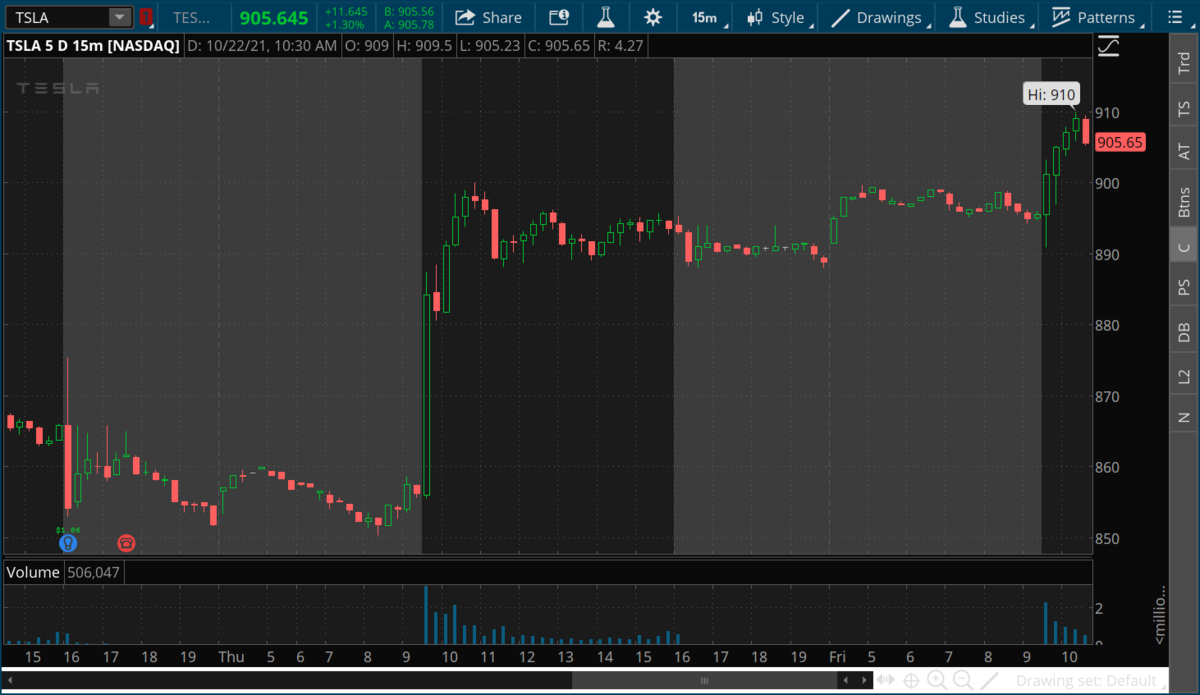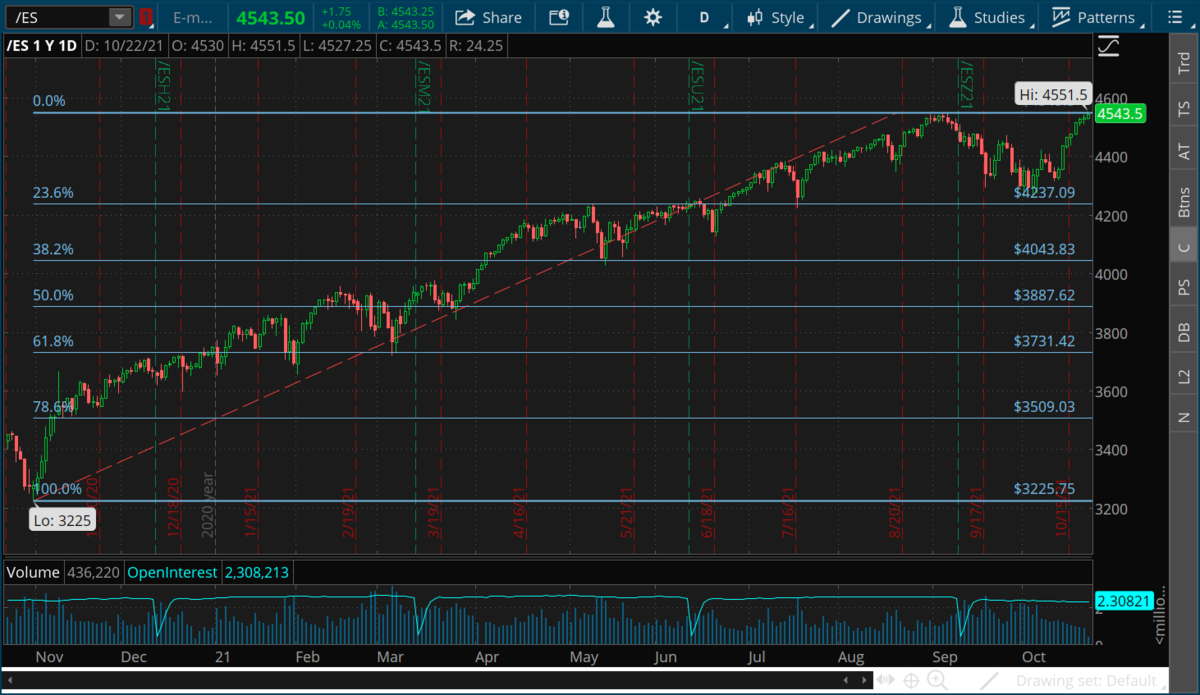 VIX making new recent lows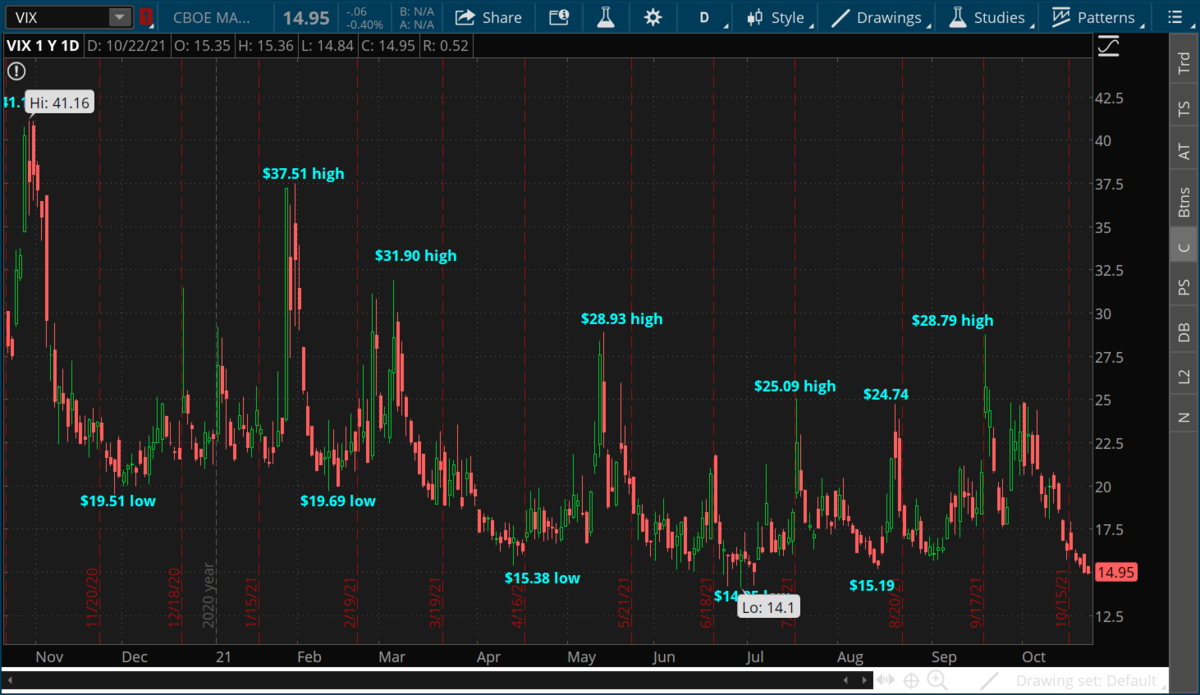 10 Year breaking well below .382 - higher yields coming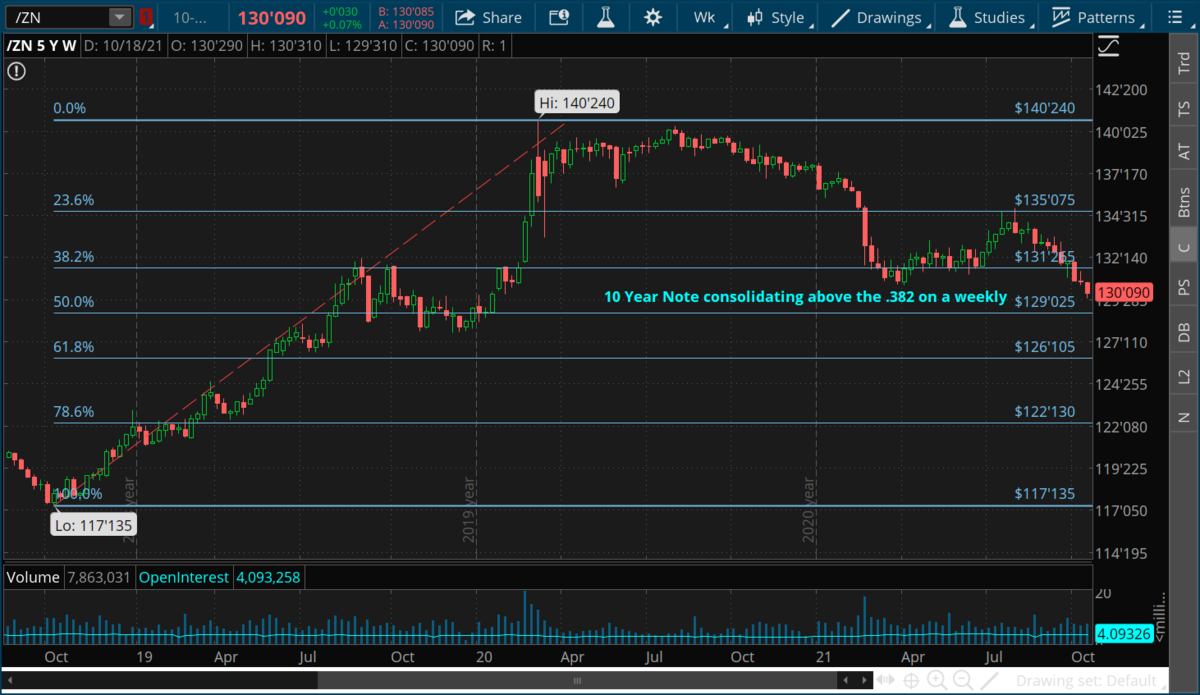 NCLH
We bought NCLH on the update Wednesday at $25.54 with a stop at $24.51. It traded to a low of $24.92 this morning. Make sure your stop is in. The travel stocks have been particularly volatile in both directions so we're not looking to give this cruise stock a lot of room to the downside. We will see if it can get back within the uptrend channel. NCLH reports earnings November 8th.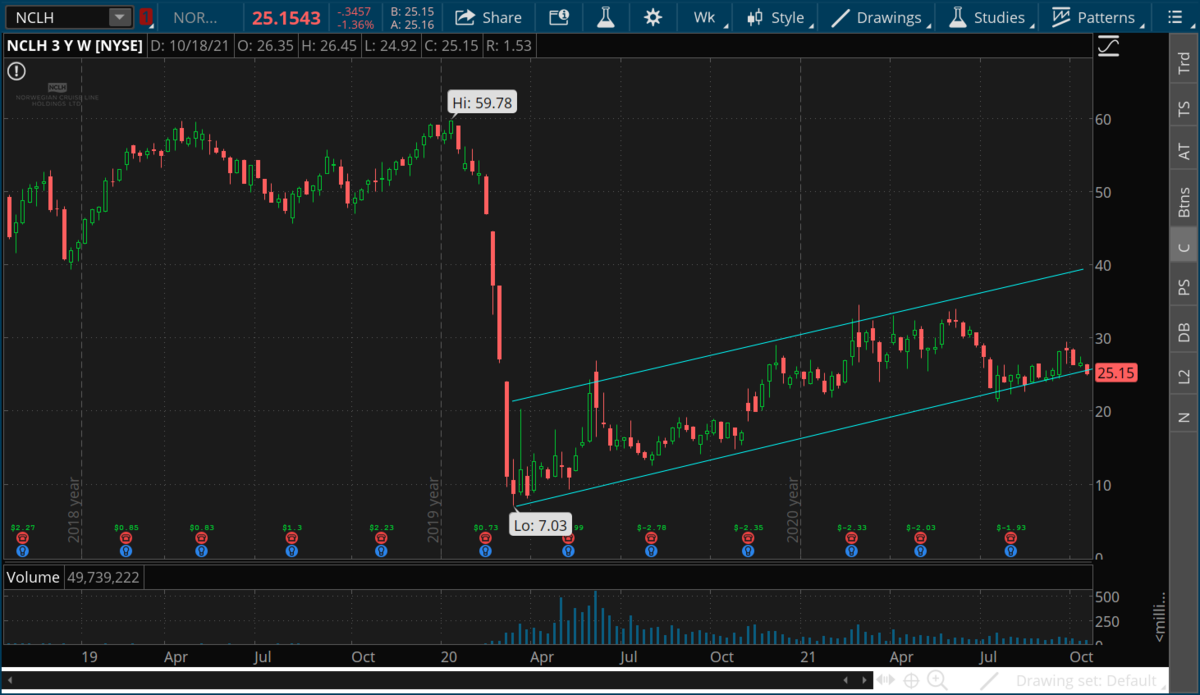 DIS
Disney is once again trading into an area of support right at about $170, which is also the .382 retracement of its entire run higher since last November. Disney reports earnings November 10th.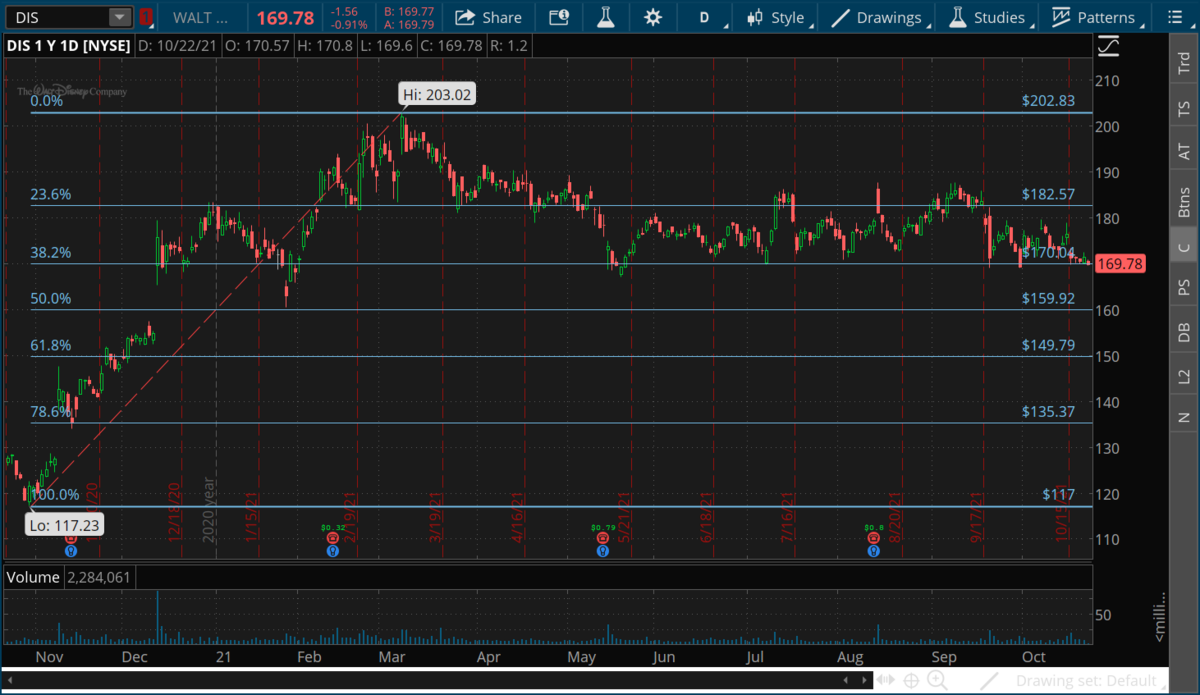 UBER
Uber has pulled back on light volume after accelerating higher and breaking out of its downtrend. Uber reports earnings November 4th.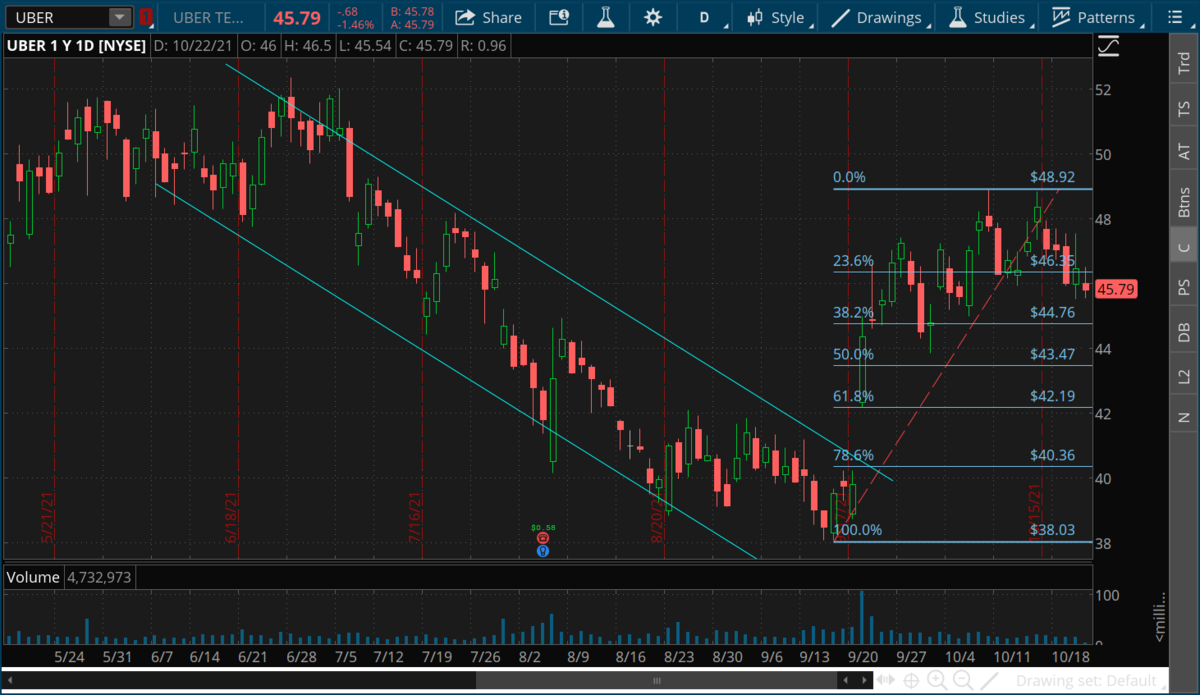 WMT
WMT is up almost 11% over the last 14 trading days going back to October 4th when it was trading at $134.71. It's currently trading at $149.14. Next stop is all time highs of $153.66. WMT has a dividend of 1.50%. WMT comes out with their earnings November 16th.
MCD continues to trade higher with strength and is on its way to $255. MCD has a dividend yield of 2.28%. MCD reports earnings next week October 27th. Options are pricing in a $8.37 move in either direction for implied volatility through next Friday's close, which includes earnings.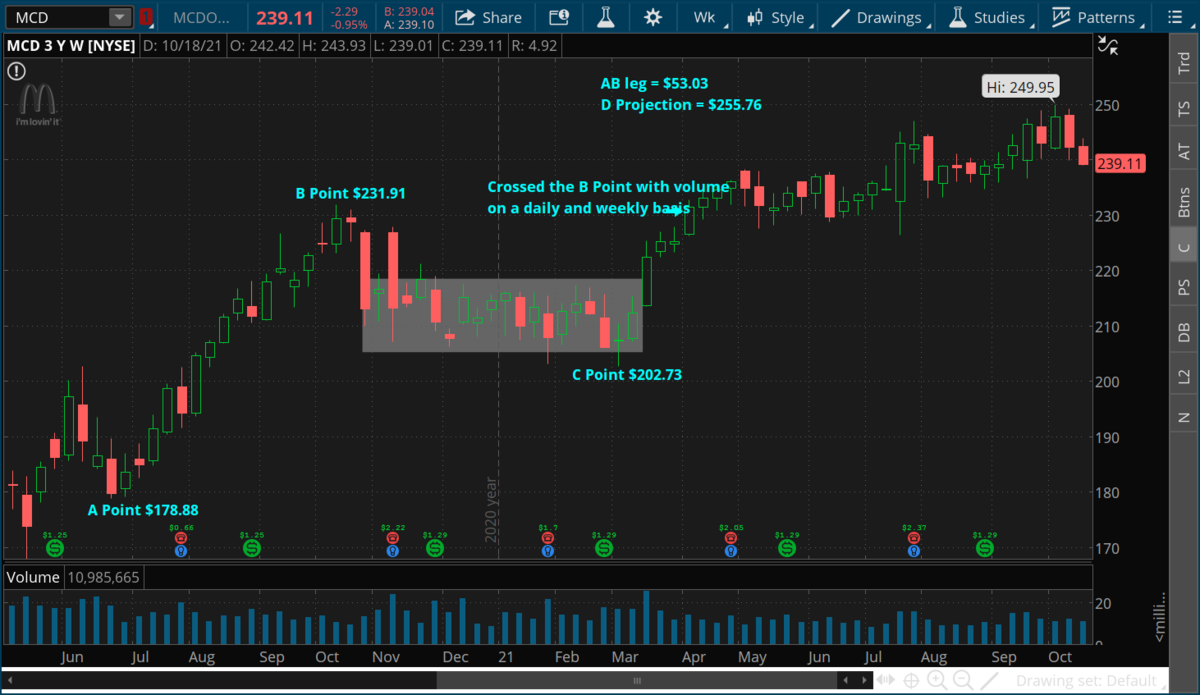 CRM traded to new all-time highs this week at $295.53. CRM is a strong growth company in the cloud and is a member of the DOW30. CRM reports earnings November 30th.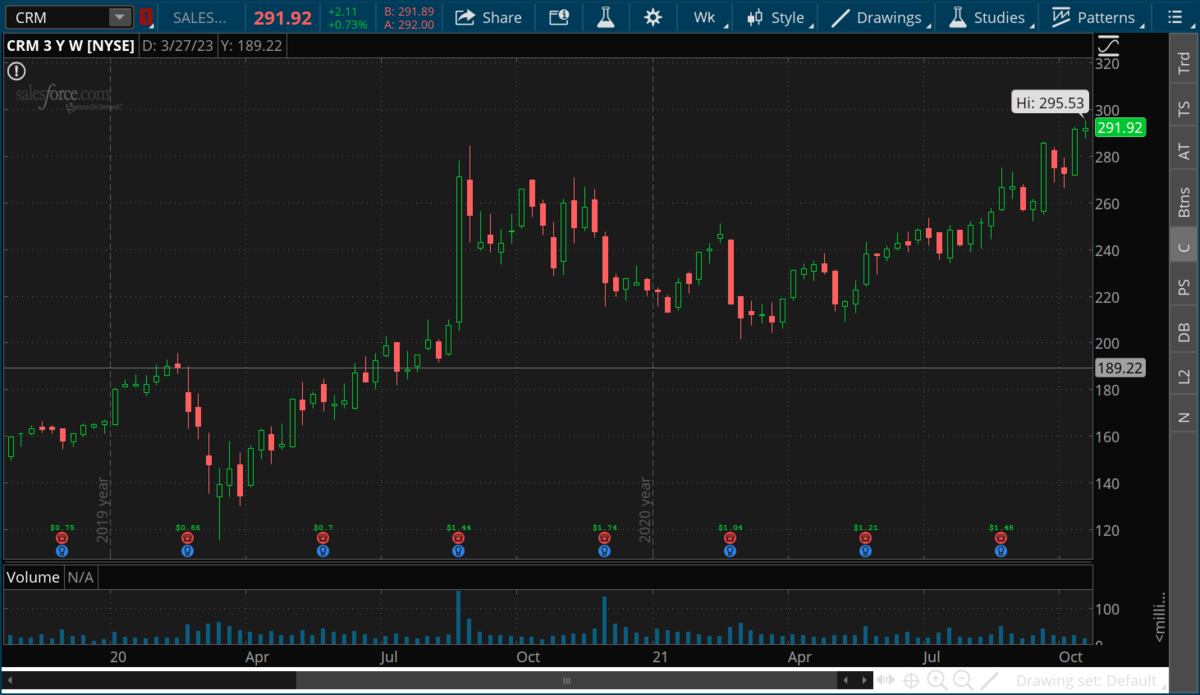 Options portfolio:

We bought a TSLA Iron Condor that expires today, and closed it at break even yesterday.

Equity portfolio:

Long NCLH at $25.54. NCLH is trading at $25.22. The stop is $24.51.

Long half position in WMT at $140.91. WMT is trading at $149.09. Stop is $125.31.

We are effectively long CRM at $215.35. CRM is trading at $291.84. Stop is $193.64.

Long half position in DIS at $118.63. Disney is trading at $169.65. Stop is $98.45.

Long half position in UBER at $31.50. Uber is trading at $45.90. Stop is $26.24.

Long half position in MCD at $216.91. MCD is trading at $239.15. Stop is $189.50.
Disclaimer: Trading in securities such as stocks, options, indexes, currencies, and futures involve risk and should not be undertaken without due diligence and serious independent study. Options, stocks, currencies and futures trading, involve substantial risk. Subscribers may carry out their trading based on what they learn from "Rocket Equities & Options" however all risks of potential financial losses are the customer's responsibility. TFNN, Corp. will be in no way liable for financial losses resulting from trading decisions based on this newsletter. Past performance is no guarantee of future results. Reproduction in whole, or in part, is not permitted without prior written consent. Copyright 2021 all rights reserved.