Rocket Equities & Options Report Update DIS, UBER, & Fed Day 09-22-21
Fed Day 09-22-21
Today we get a Fed announcement at 2pm EST with a press conference to follow at 2:30pm EST. All expectations are that everything will stay status quo, yet the market will be looking for any indication of when tapering of asset purchases could begin, and chairman Powell will have plenty of questions to handle in light of the recent market volatility.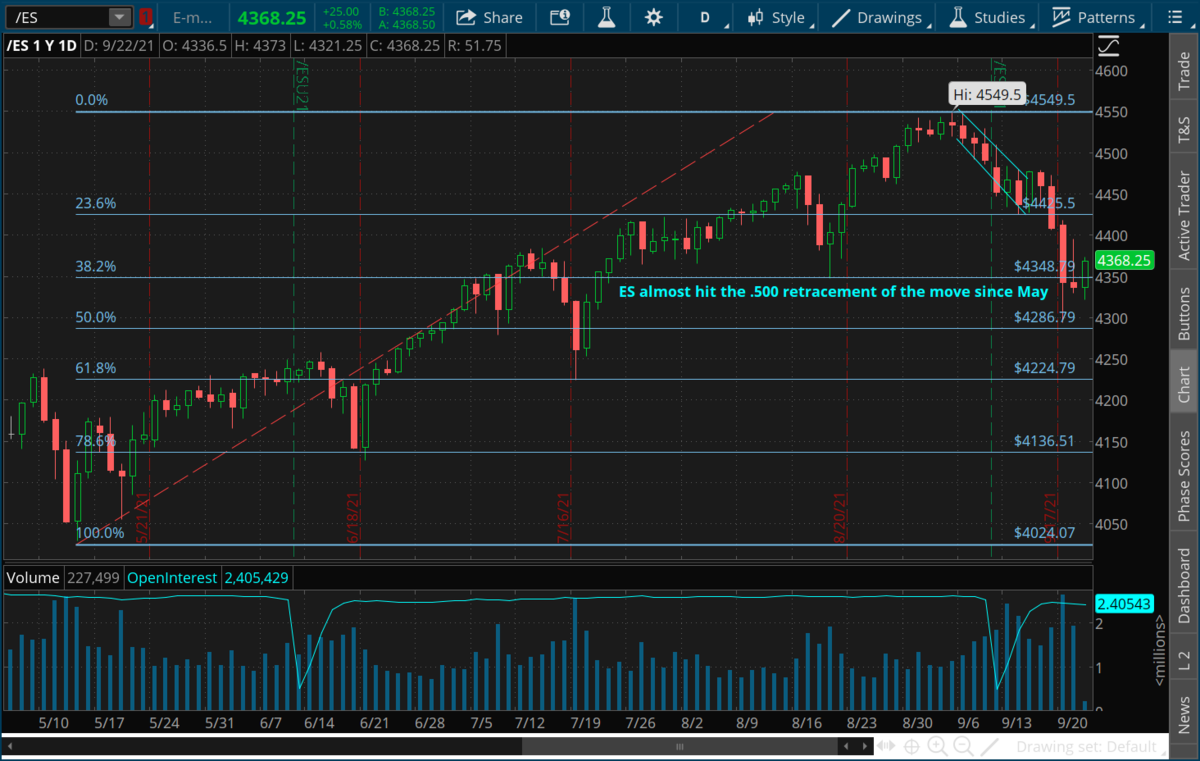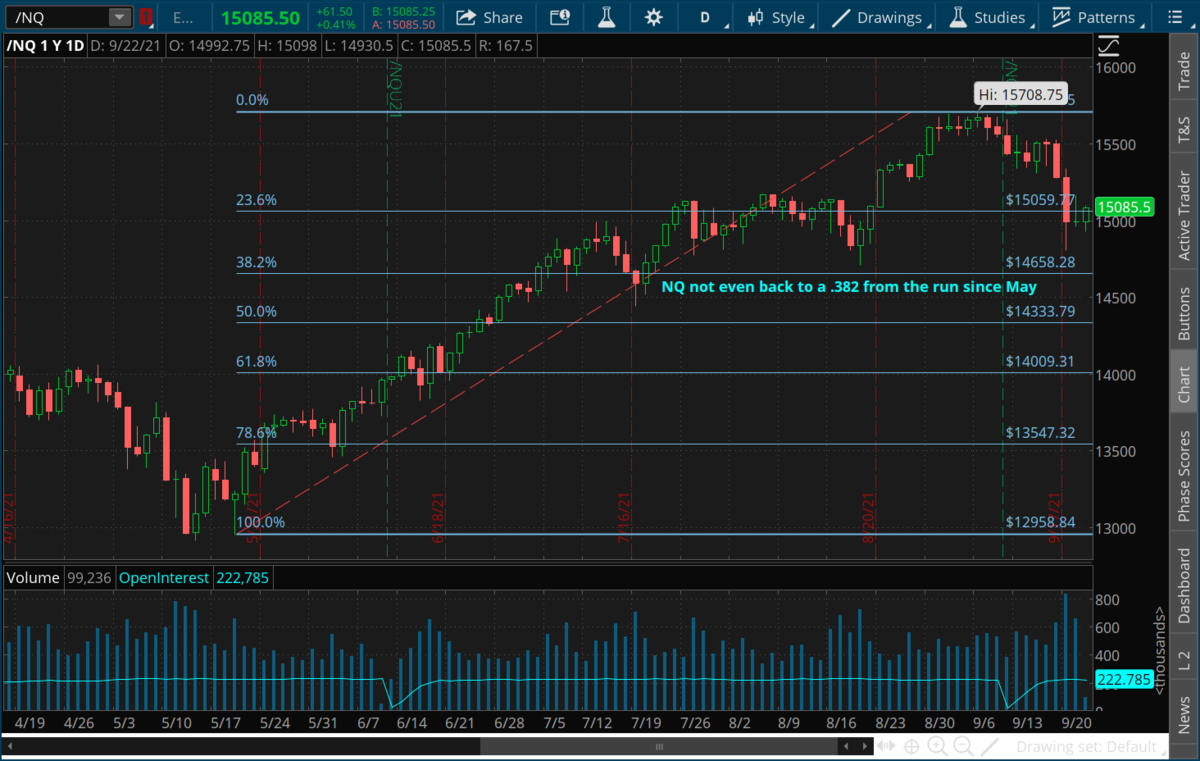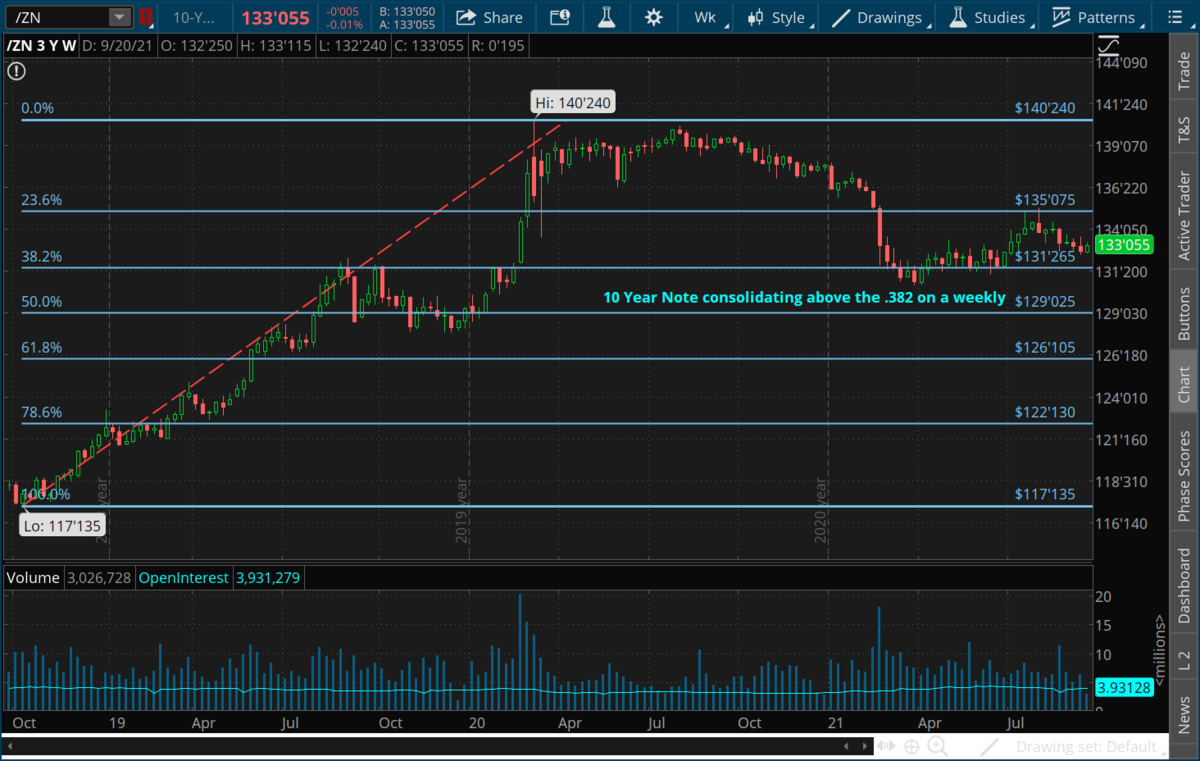 Disney CEO Bob Chapek was speaking yesterday at a Goldman Sachs conference and revealed a not so rosy outlook, as production delays will temper growth and add volatility to their numbers in the short term. Disney was down more than 4% yesterday, and has traded to the bottom of the consolidation area, right at the .382 area of recent support. According to Chapek, ""We're very bullish and confident about our long-term subscriber growth. But we're going to see a little bit more noise than I think maybe the Street expects in terms of our ultimate projections quarter-to-quarter."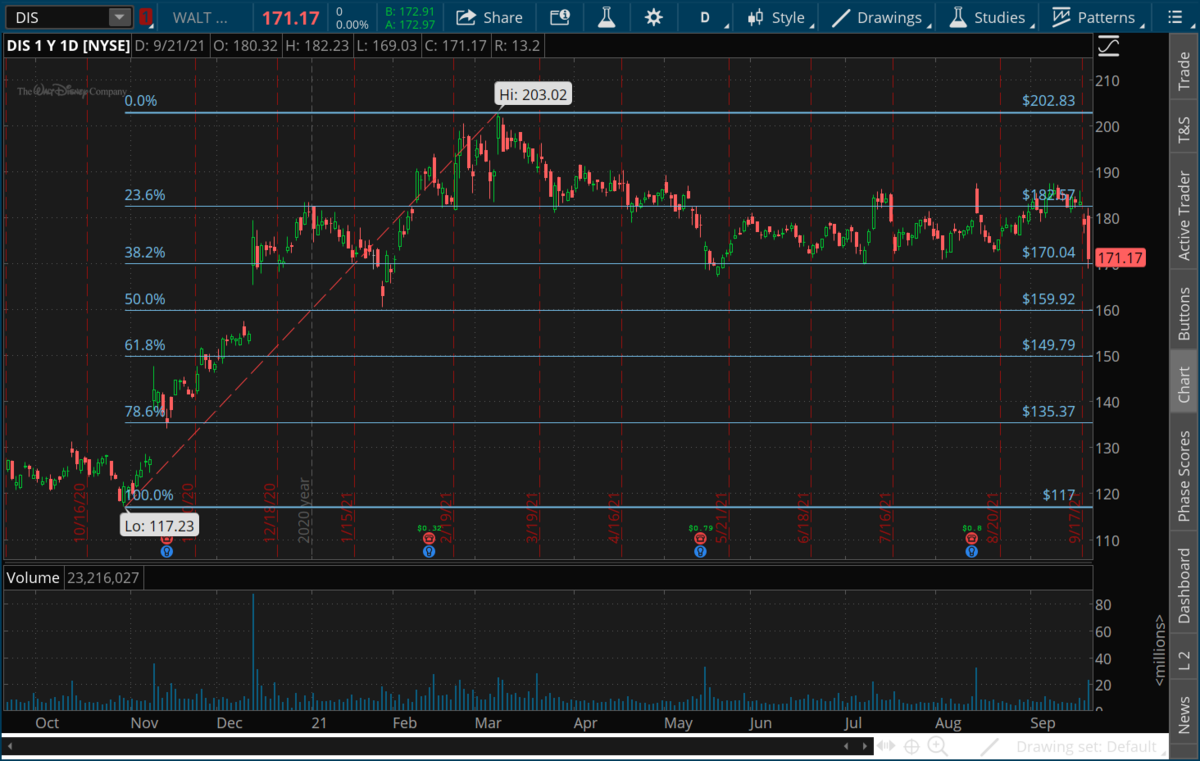 Uber traded higher and broke out of its recent downtrend after an SEC filing revealed an updated outlook. Uber said it expects adjusted EBITDA from -$25M to +$25M, Uber previously said they expected third quarter EBITDA to be just better than a $100M loss. The market really liked the idea that they are shifting to a profitable company sooner than expected.

"They say that crisis breeds opportunity and that's certainly been true of Uber during the last 18 months," CEO Dara Khosrowshahi said in the filing.

Gross bookings for the second quarter came in at $21.5 billion, with mobility accounting for $8.6 billion and food delivery accounting for $12.9 billion. In the SEC filing they stated that they now see current quarter gross bookings of $22.8B to $23.2B. One of the best areas of acceleration an equity can get going is when the market begins to price in the shift from losing money to profitability.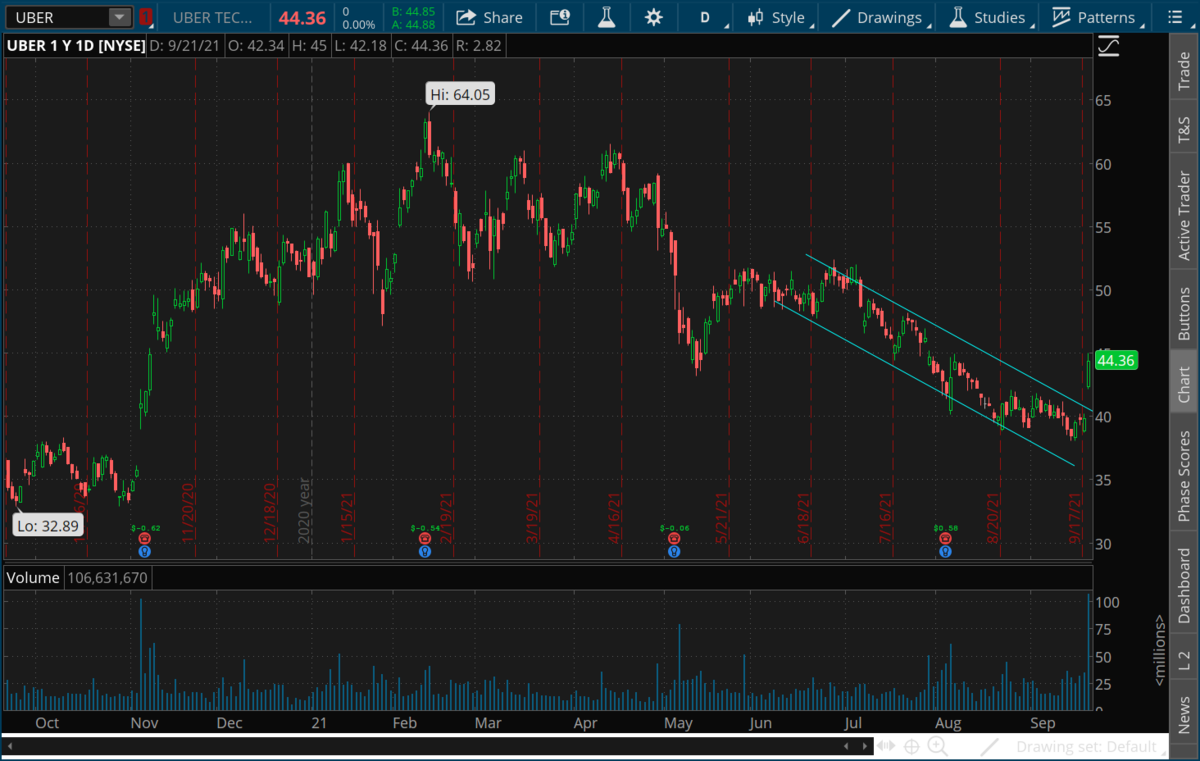 Equity portfolio:
Long ZM at $294.00. ZM is trading at $278.28. The stop is $268.50.

Long half position in WMT at $140.91. WMT is trading at $143.02. Stop is $125.31.

We are effectively long CRM at $215.35. CRM is trading at $257.97. Stop is $193.64.

Long half position in DIS at $118.63. Disney is trading at $171.17. Stop is $98.45.

Long half position in UBER at $31.50. Uber is trading at $44.36. Stop is $26.24.

Long half position in MCD at $216.91. MCD is trading at $240.50. Stop is $189.50.