Rocket Equities & Options Report - Update 01-08-21
Friday Market Update
Payrolls for December decreased by 140,000 jobs. The market had been looking for a small gain. The positive aspect of this report is that almost all the losses were focused in the leisure & hospitality sector, which saw employment decline by 498,000 last month. These are some of the Americans that need stimulus most. These jobs should come back quicker than most once the economy moves past COVID-19. Construction increased by 51,000. Manufacturing was up 38,000. Retail trade was up 120,500. Transportation and Warehousing was up 46,600. And professional and business services were up 161,000.

Earnings season really kicks off next week with the banks. I'm also working on a webinar for subscribers coming up that should be announced in the next week or two. Stay tuned for updates!
SPY
Our $368 SPY put looks to expire for a loss. I still like the trade. The risk vs. reward was correct, things just didn't go our way this time around. You learn from each of your trades and move onto the next one.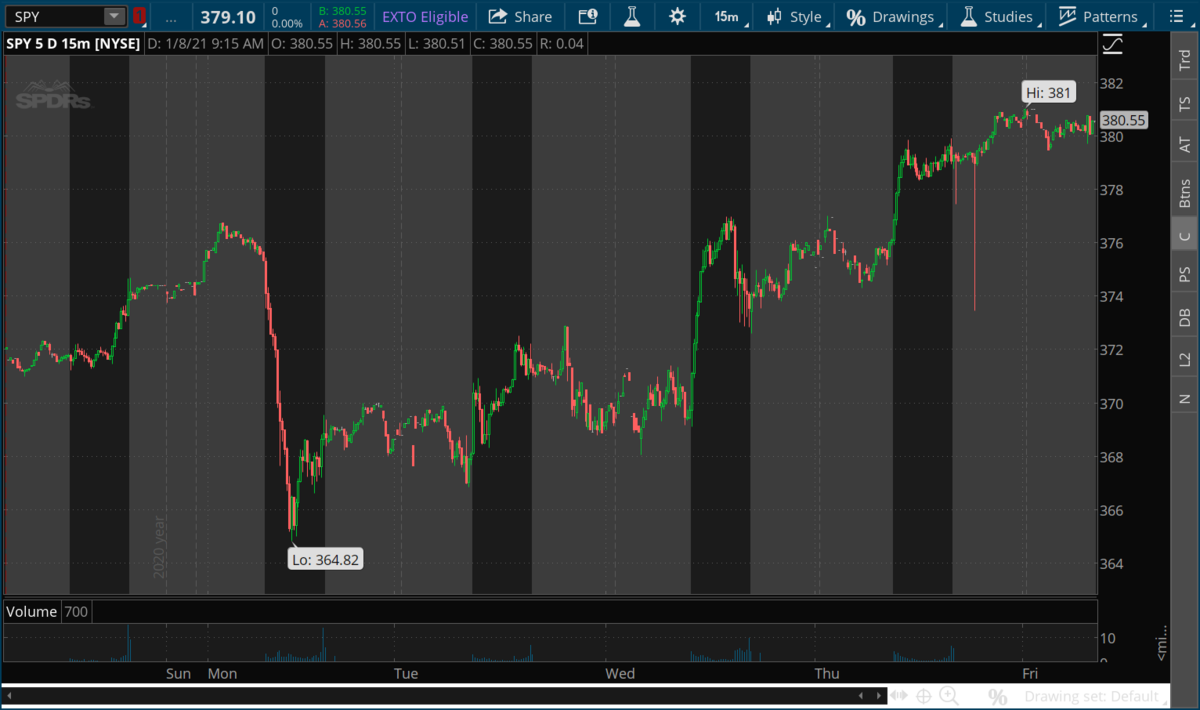 CRM
CRM is sitting just above our $217.50 strike price that we sold a put at. If it trades below this level then we'll take delivery for our long term portfolio.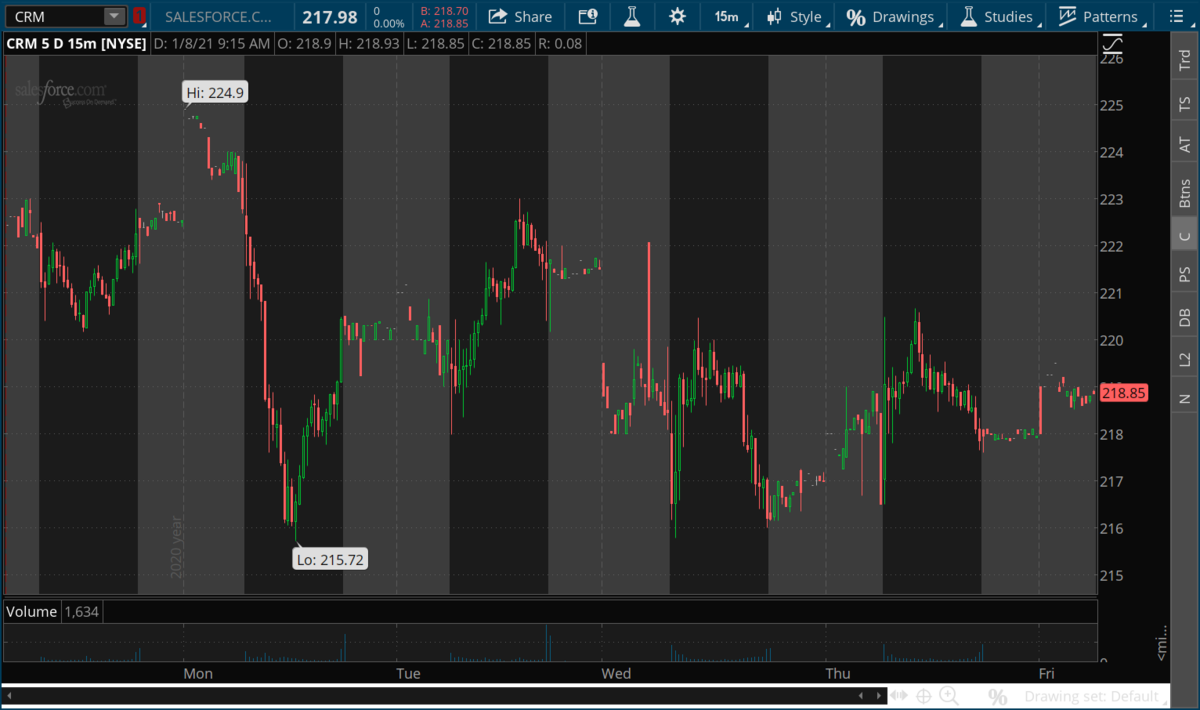 Uber
Uber traded to all time highs yesterday and continues to show strength. It has pulled back overnight, yet remains poised to accelerate above the $55 area.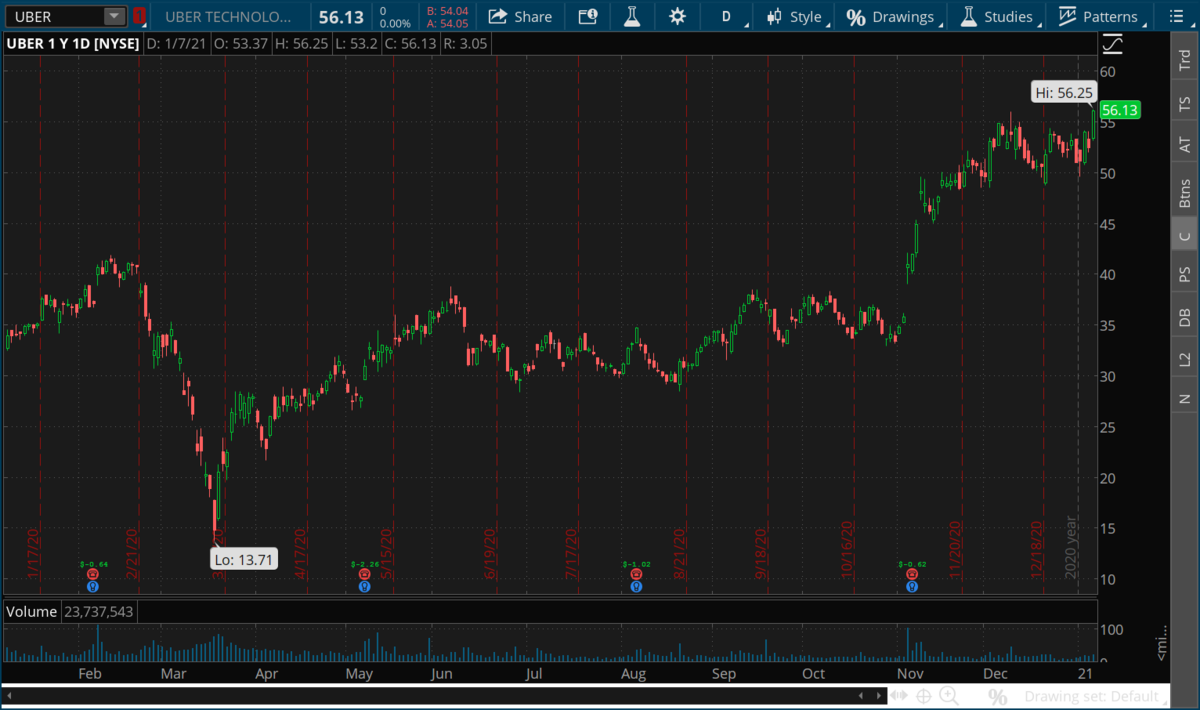 MCD
MCD continues to trade in its consolidation area between about $207 and $220. We want to see MCD get back to the upper end of its trading area.
DIS
Disney is consolidating right near its all time highs as well, and is trading higher this morning pre-market.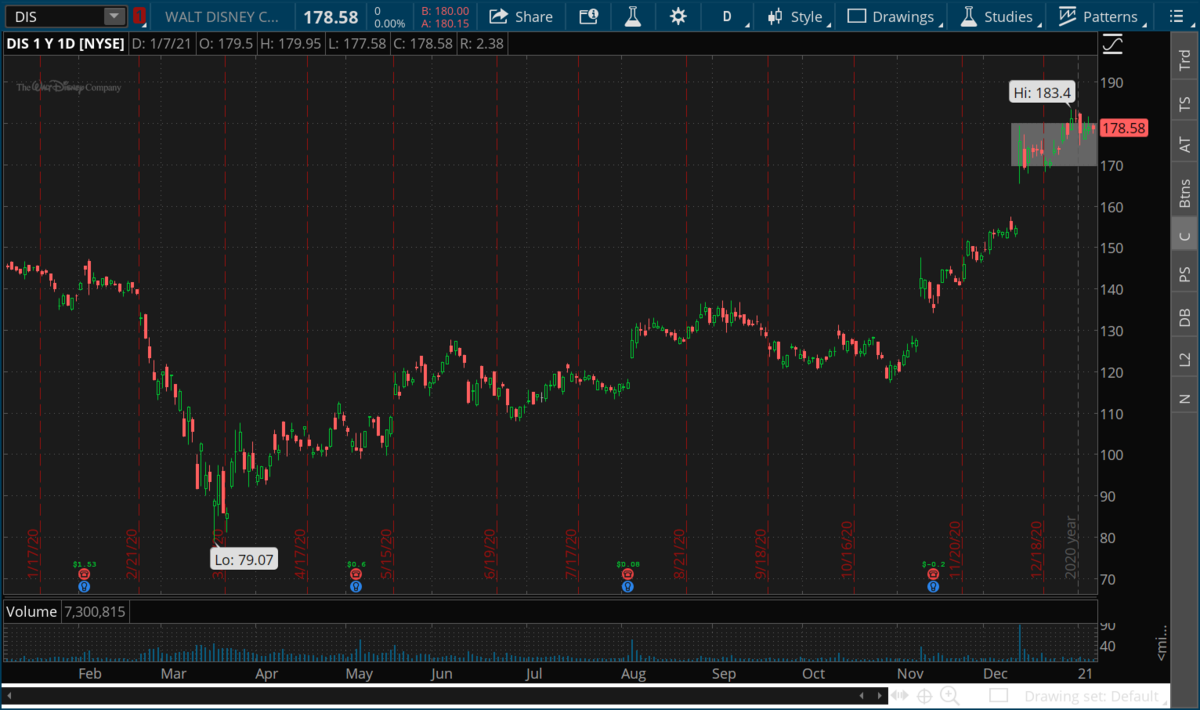 Options Trades:
Bought a Jan 8th $368 SPY Put for $3. This option expires today and looks to expire for a full loss. The SPY is trading at $380.

Short Term portfolio:
None active

Long Term portfolio:
We sold a Jan 8th CRM $217.50 put for about a credit of $2.40. This should be a cash secured put, meaning you have the cash to buy 100 shares if assigned the equity, which we would then hold as a position in our long term equity portfolio. CRM is trading at $218.73 this morning.

Long half position in DIS at $118.63. Disney is trading at $180.00. Stop is $98.45.
Long half position in UBER at $31.50. Uber is trading at $54.08. Stop is $26.24.
Long half position in MCD at $216.91. MCD is trading at $212.48. Stop is $189.50.


Timer Digest Signals: S&P: Bearish Gold: Bullish Bonds: Bullish
Disclaimer: Trading in securities such as stocks, options, indexes, currencies, and futures involve risk and should not be undertaken without due diligence and serious independent study. Options, stocks, currencies and futures trading, involve substantial risk. Subscribers may carry out their trading based on what they learn from "Rocket Equities & Options" however all risks of potential financial losses are the customer's responsibility. TFNN, Corp. will be in no way liable for financial losses resulting from trading decisions based on this newsletter. Past performance is no guarantee of future results. Reproduction in whole, or in part, is not permitted without prior written consent. Copyright 2021 all rights reserved.