Rocket Equities & Options Report 02-16-21
Tuesday Report - February 16, 2021
Markets continue to accelerate higher this morning with the S&P up 15 points pre-market.

Disney and Uber have both accelerated past their B points with volume and have nice AB = CD projections taking place.

CRM and WMT both pulled back to their .382 retracement levels providing us nice entry points, and are both in the process of forming potential AB=CD formations higher. We will look for CRM and WMT to accelerate past their B points with strength.

WMT is out with their numbers this Thursday. The expectation is for WMT to grow same store sales 6.4%, matching the growth rate form the 3rd quarter. The market will also be looking at their online sales growth closely. WMT grew e-commerce sales 79% in the third quarter, which was actually a decrease from the 97% growth rate they saw in the prior quarter.

CRM is out with their numbers next Thursday.

MCD continues to consolidate. We want to see MCD show some strength, if it breaks below this consolidation area we may sell this position. MCD provides a 2.41% dividend at this price level.

I will be back in action with my show soon - I'm focusing on making sure I'm still delivering value for my subscribers through this newsletter, and expect to be back hosting my program within the next week.

Companies with earnings this week on our radar:

Wednesday: Hilton Worldwide (HLT), Shopify (SHOP) before market open; Boston Beer Company (SAM), Twilio (TWLO), Marathon Oil (MRO), The Cheesecake Factory (CAKE) after market close

Thursday: Walmart (WMT), Marriott (MAR) before market open; Applied Materials (AMAT), Planet Fitness (PLNT), Dropbox (DBX), TripAdvisor (TRIP), Roku (ROKU) after market close

Friday: Deere (DE) before market open

Stay tuned for updates!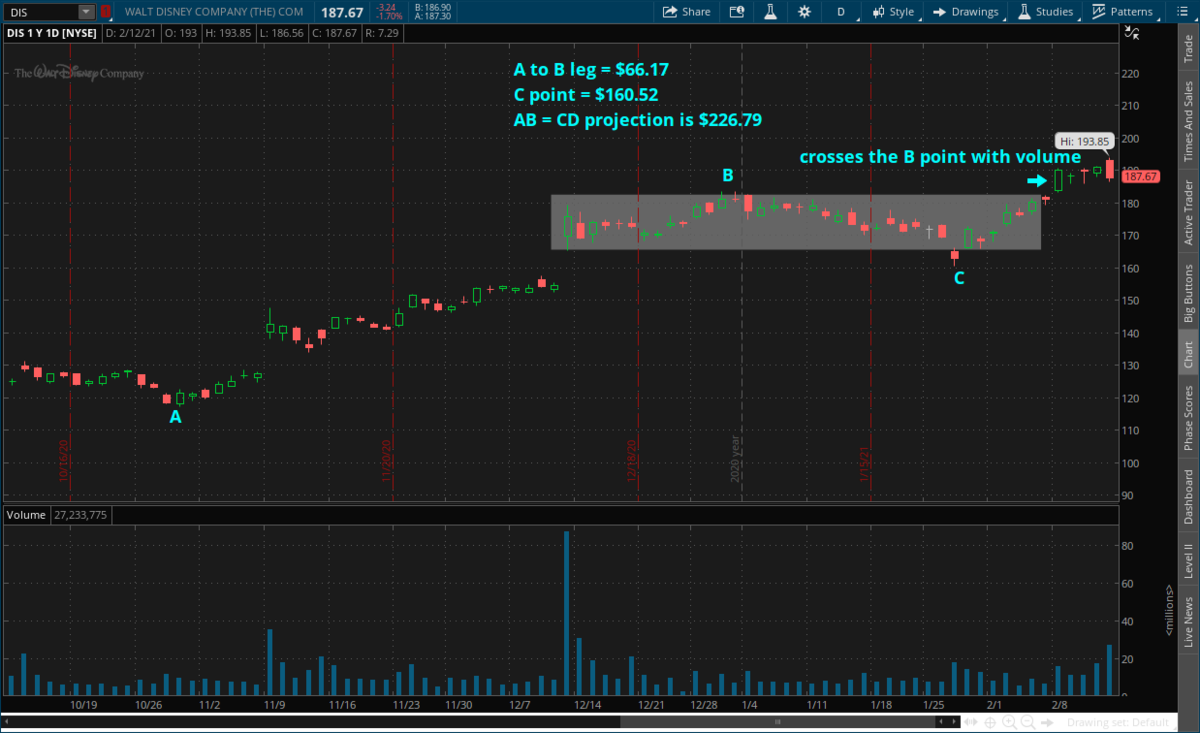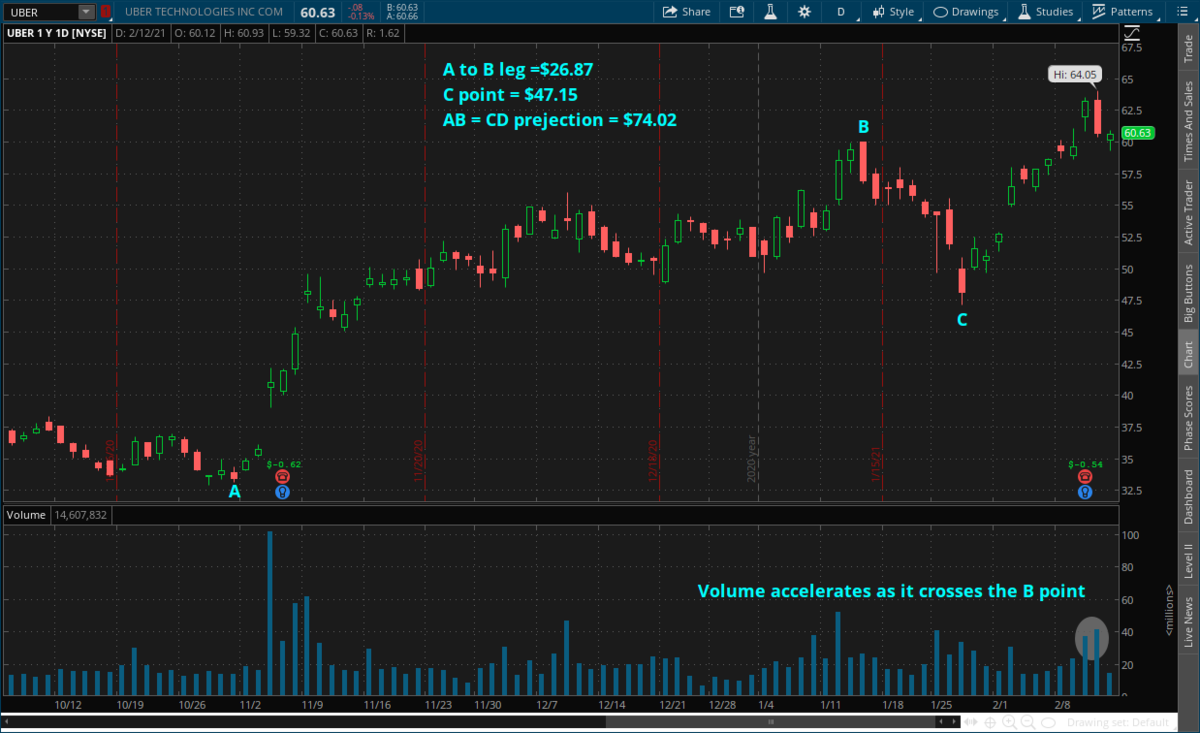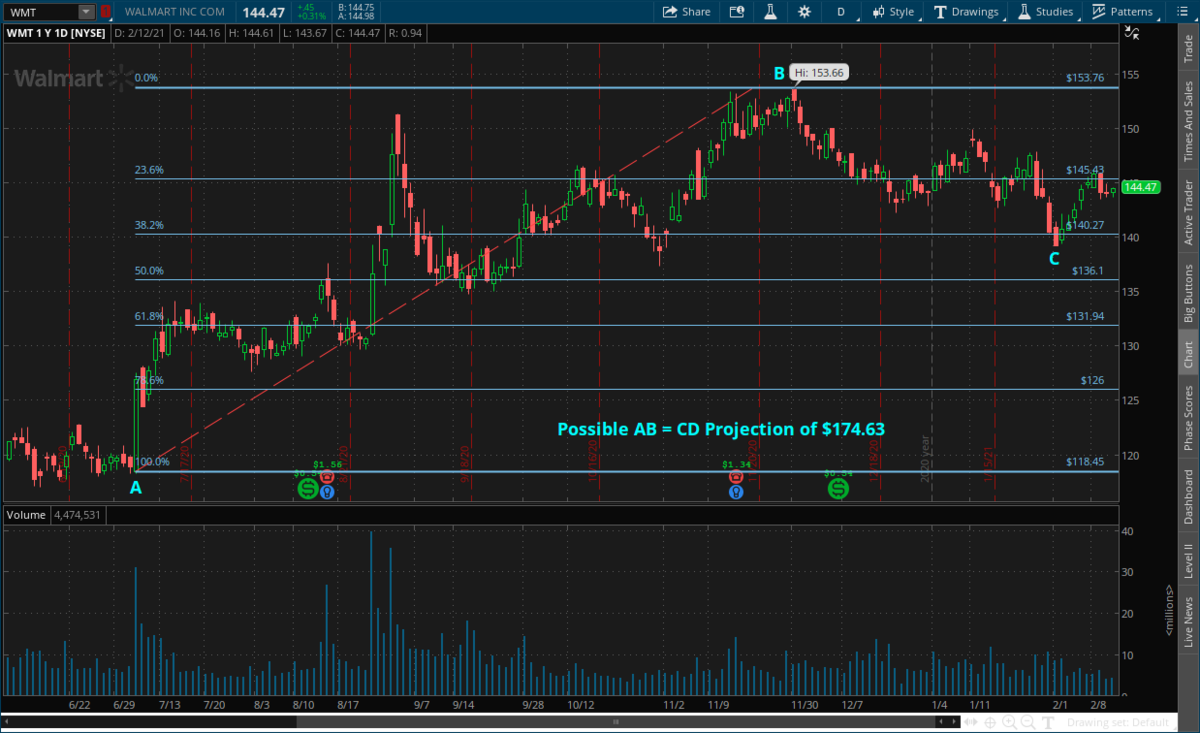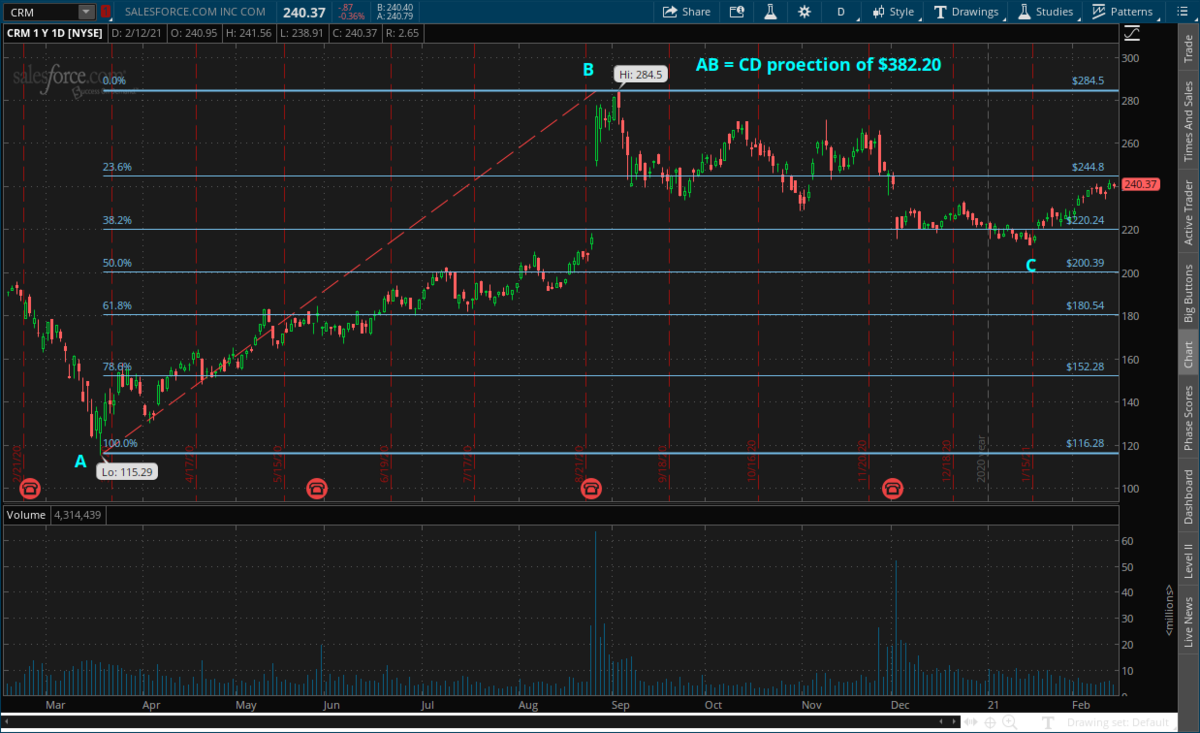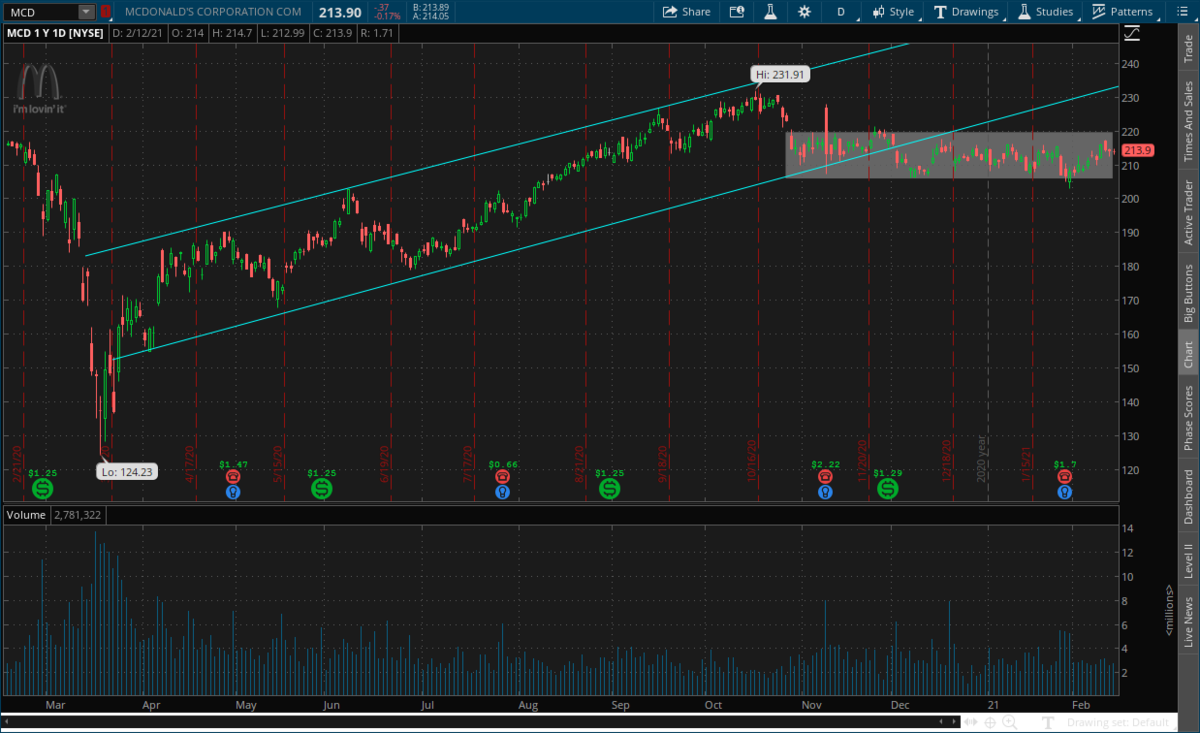 Options Trades:
None

Short Term portfolio:
None active

Long Term portfolio:
Long half position in WMT at $140.91. WMT is trading at $145.95. Stop is $125.31. WMT reports earnings Feb 18th.

We are effectively long CRM at $215.35. CRM is trading at $242.00. Stop is $193.64. CRM reports earnings Feb 25th.

Long half position in DIS at $118.63. Disney is trading at $188.70. Stop is $98.45.

Long half position in UBER at $31.50. Uber is trading at $60.93. Stop is $26.24.

Long half position in MCD at $216.91. MCD is trading at $214.60. Stop is $189.50.
Disclaimer: Trading in securities such as stocks, options, indexes, currencies, and futures involve risk and should not be undertaken without due diligence and serious independent study. Options, stocks, currencies and futures trading, involve substantial risk. Subscribers may carry out their trading based on what they learn from "Rocket Equities & Options" however all risks of potential financial losses are the customer's responsibility. TFNN, Corp. will be in no way liable for financial losses resulting from trading decisions based on this newsletter. Past performance is no guarantee of future results. Reproduction in whole, or in part, is not permitted without prior written consent. Copyright 2021 all rights reserved.