Rocket Equities & Options July 16, 2020
Update - July 16, 2020
Netflix earnings after the bell tonight and the stock has traded up about $30 since its intraday low at around 11 am ET. NFLX will look to add almost 8 million subscribers for their last quarter.

Netflix currently sits at about a $235 billion market cap. NFLX is up about 63% for 2020 so far.

Disney currently sits at about a $217 billion market cap. DIS is down about 17% for 2020 so far.

We will wait for Netlflix earnings before considering any short term trades for Disney as they could feel the impact if NFLX misses tonight on numbers.

Disney is trading nicely today ahead of NFLX earnings as well. We are currently long half a position in Disney at around $118.63 for our long term portfolio.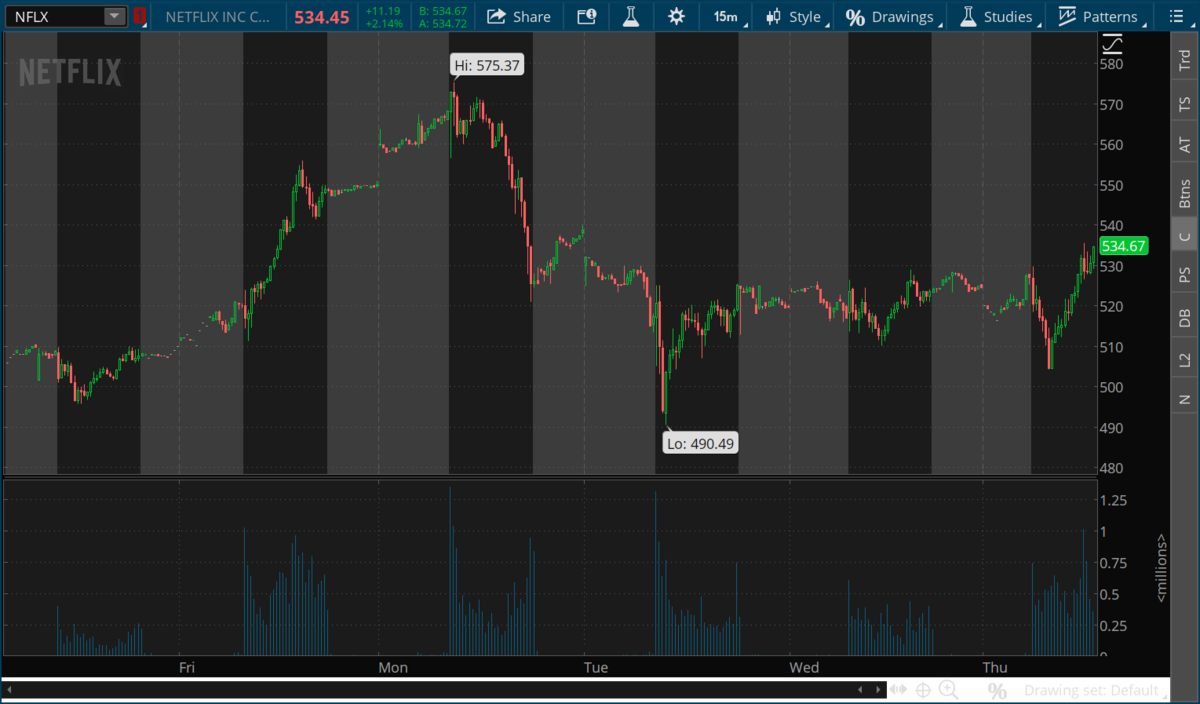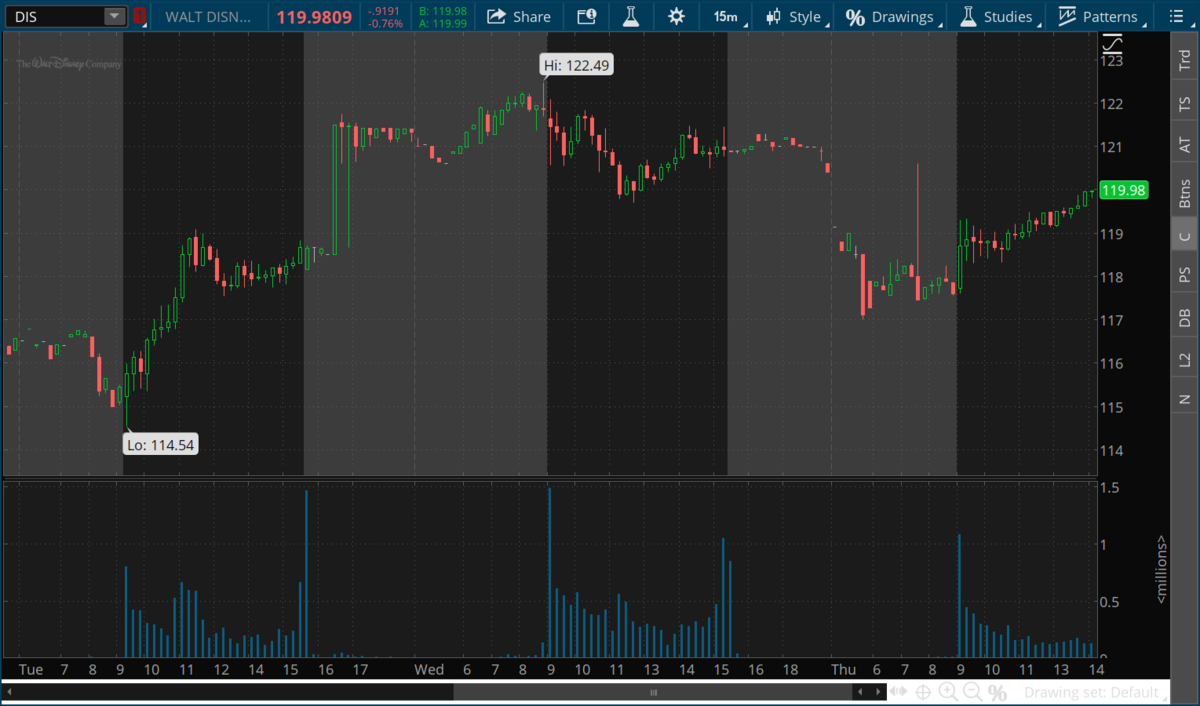 DIS 382 retracement from its move higher off the lows.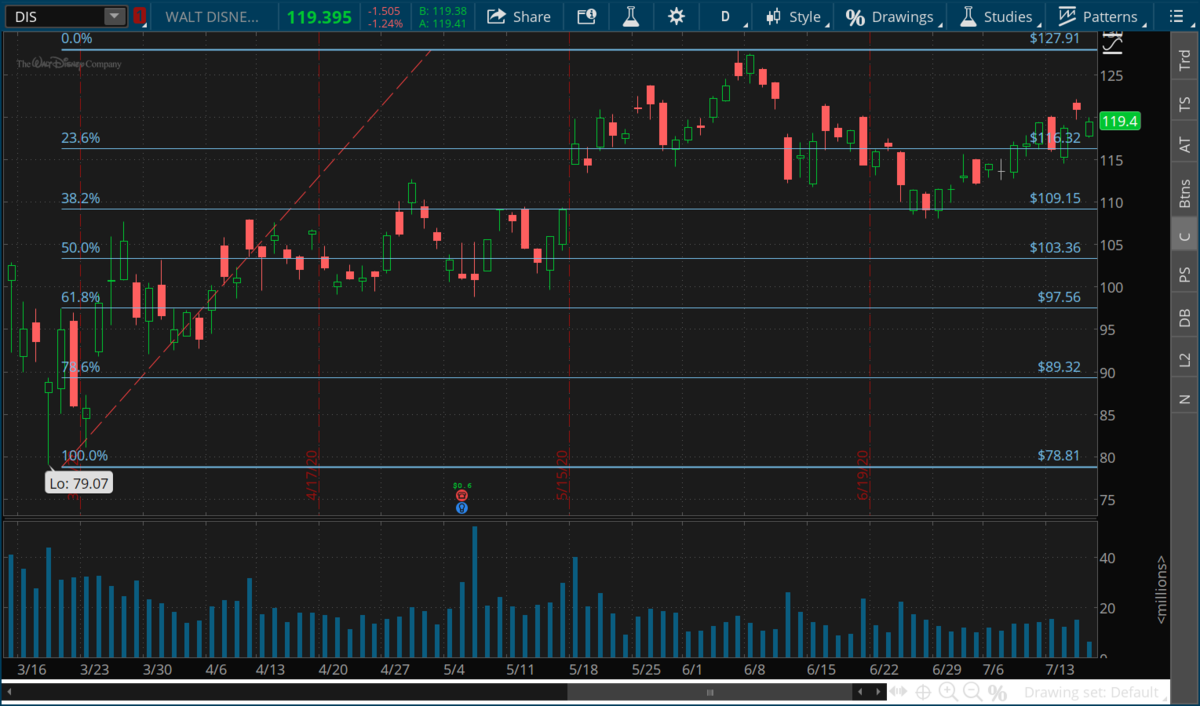 DIS potential ABCD to all-time highs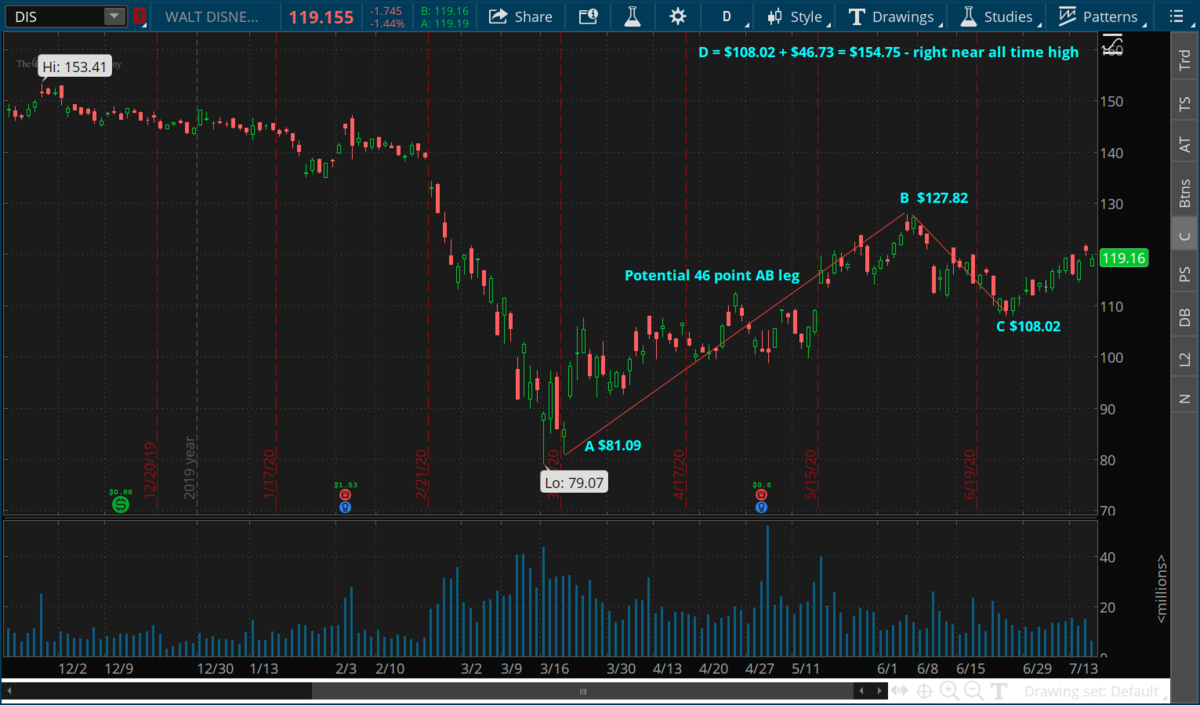 Choppy ES - near lows of day approaching final hour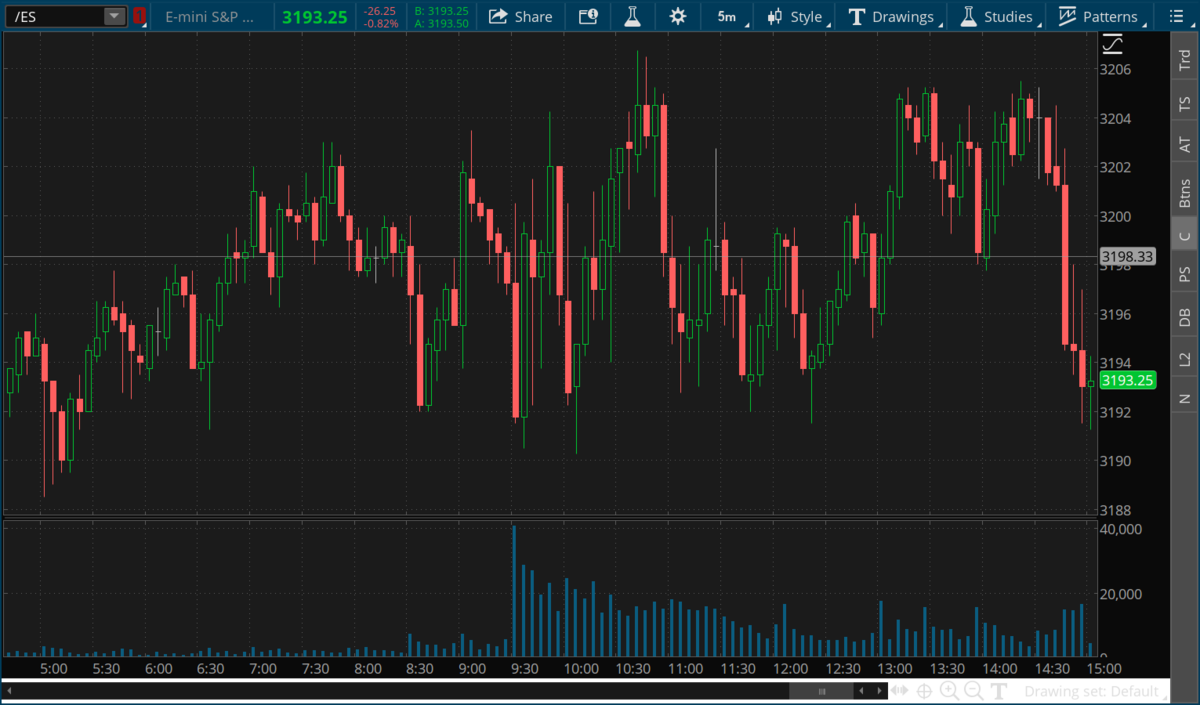 VIX near lows for the week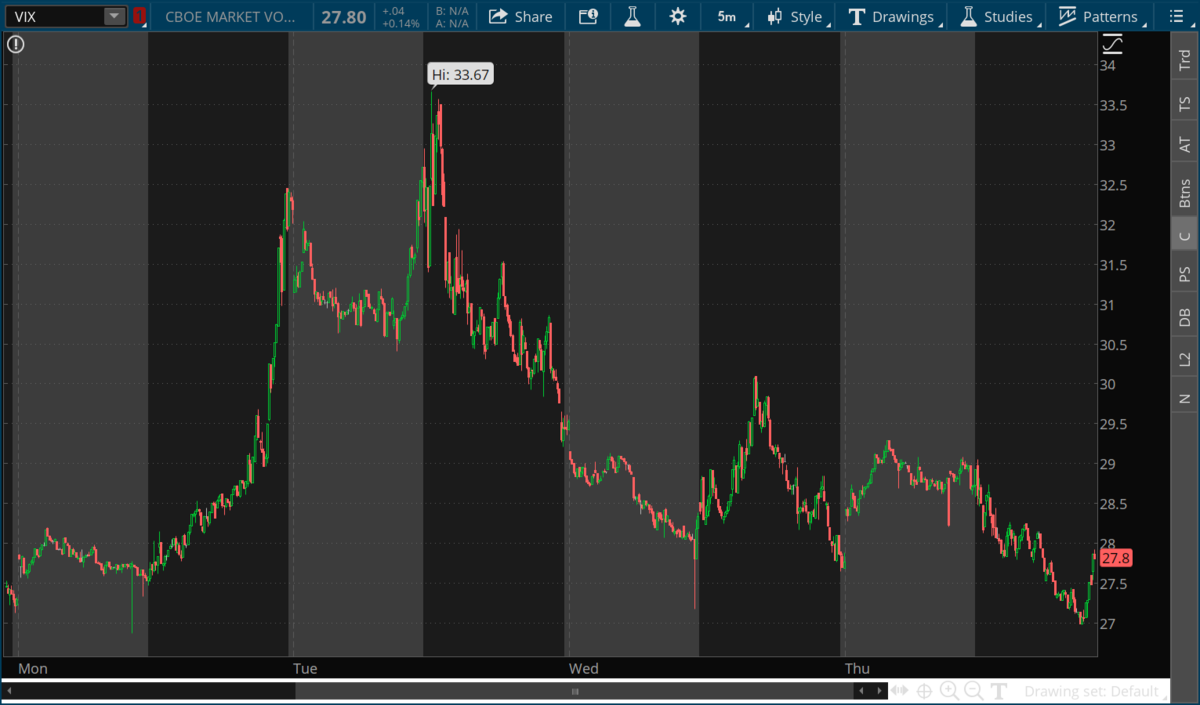 Uber on our radar
Before a COVID-19, Uber surprised the market early in the year to say that they would be cash flow positive by the end of 2020. With the acceleration of food delivery, their purchase of Postmates, and inevitable transition to a post quarantine world, I see value in Uber long term. Many times, when a company transitions from a period of cash burn to profitability you can reap some nice rewards as the value of their potential future can transform from hope to reality. The timeline for Uber to reach profitability has been lengthened, but they are capitalizing off of the food delivery trend and their core business will come back in the years to come. Business travel will never be the same again, so that hits Uber to the downside, but their potential for profitability, a strong CEO, and the accelerated food-delivery business is undervalued.

We will look to build a long-term position in Uber, along with looking for short-term swing trades and options trades as we approach the end of this month and early August. Uber pulled back a nice .382 retracement from its run from March to June.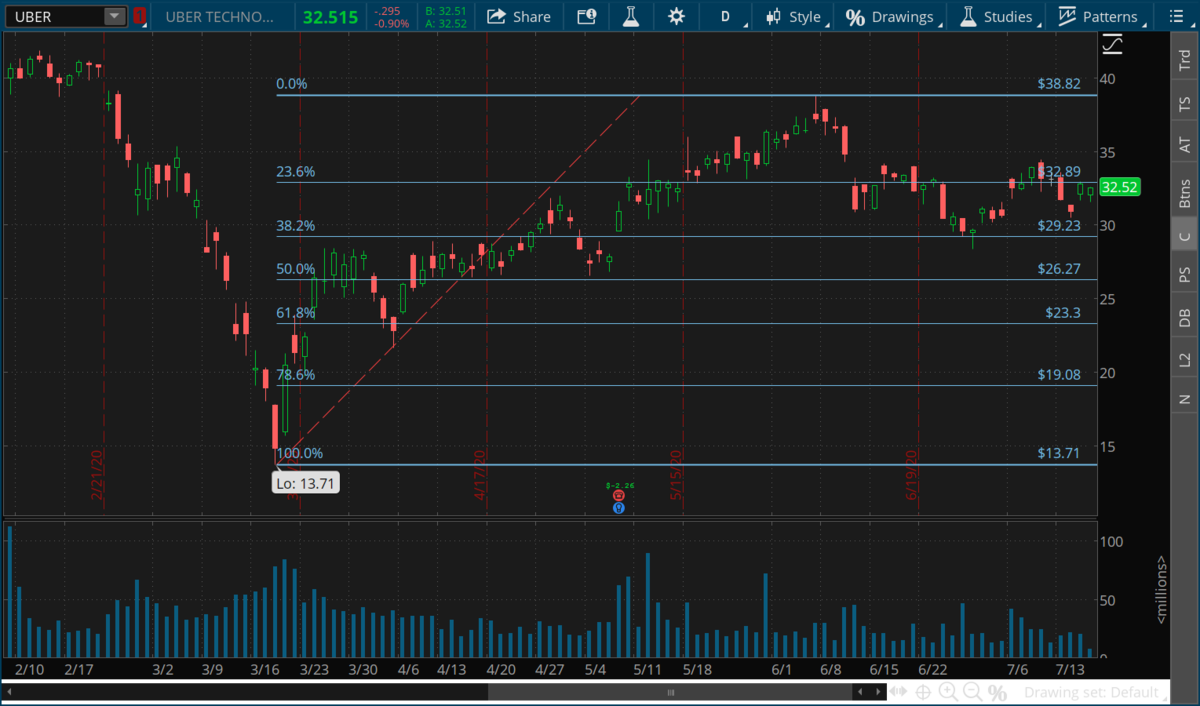 CGC on our radar
Canopy missed in a big way for their last quarterly earnings, but the long term potential for the cannabis sector leader is something we are keeping our eye on to build some exposure in our portfolios. Some nice action on CGC today. Canopy pulled back to a 50% retracement and has bounced off that level a few times and now looks to be trading higher.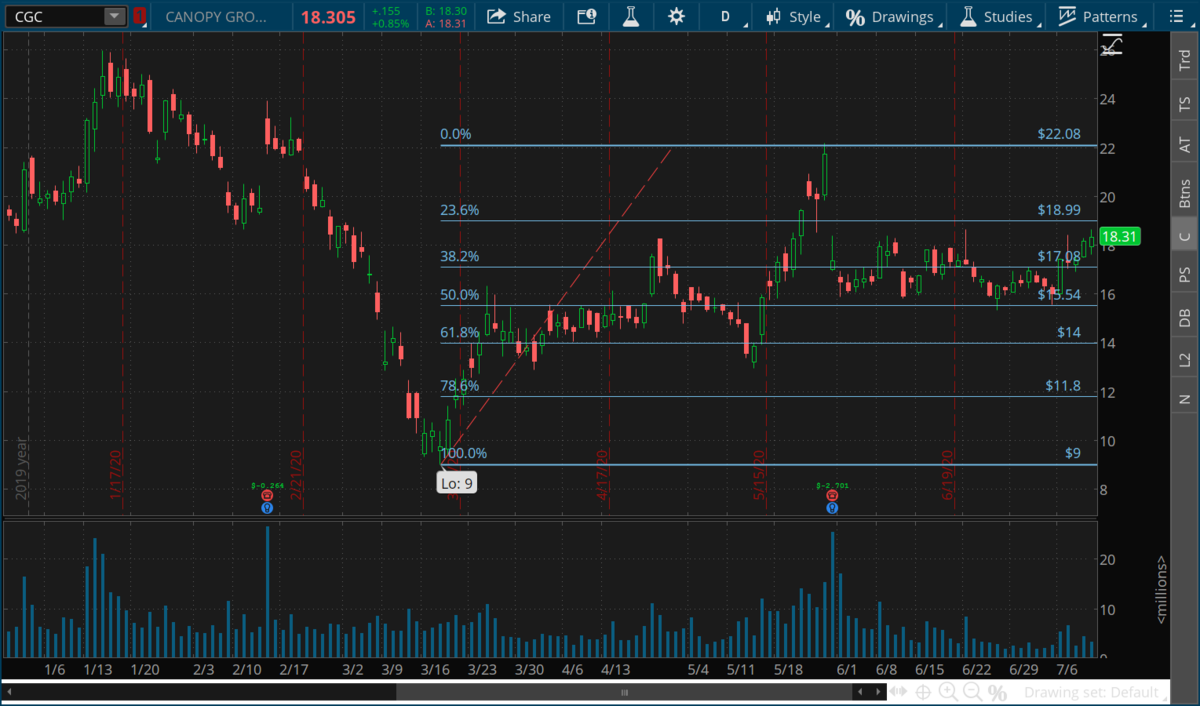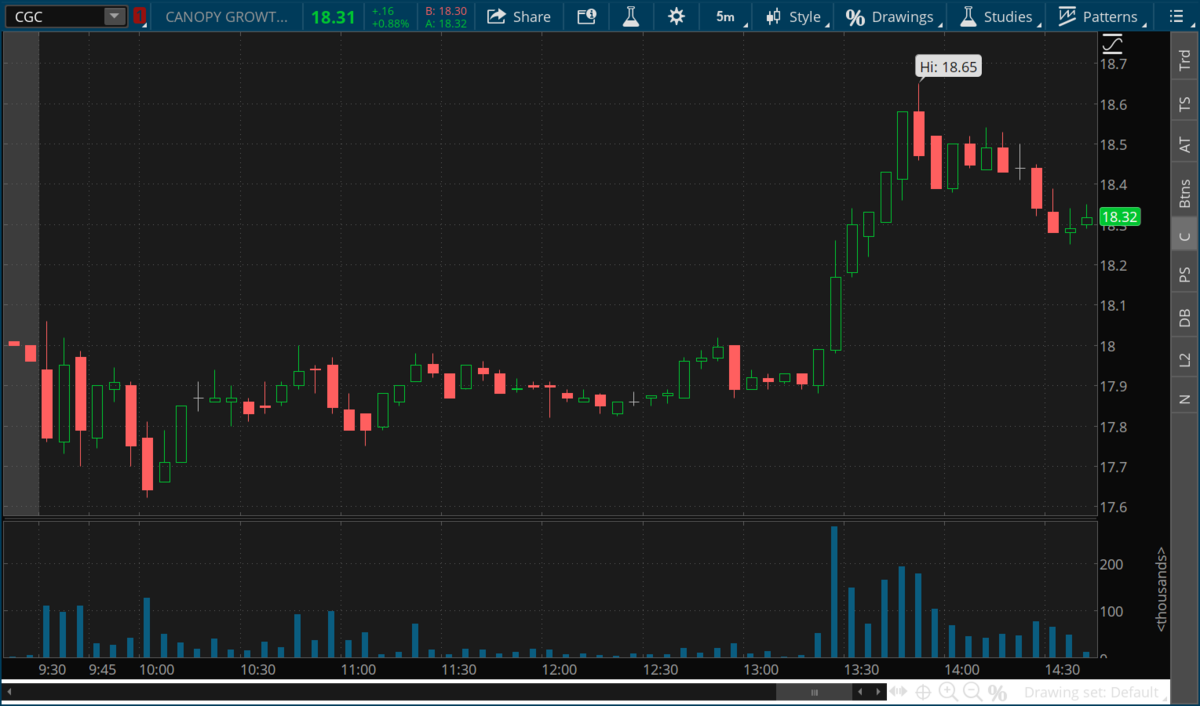 Disclaimer:
Trading in securities such as stocks, options, indexes, currencies, and futures involve risk and should not be undertaken without due diligence and serious independent study. Options, stocks, currencies and futures trading, involve substantial risk. Subscribers may carry out their trading based on what they learn from "Rocket Equities & Options" however all risks of potential financial losses are the customer's responsibility. TFNN, Corp. will be in no way liable for financial losses resulting from trading decisions based on this newsletter. Past performance is no guarantee of future results. Reproduction in whole, or in part, is not permitted without prior written consent. Copyright 2020 all rights reserved.