Rocket Equities & Options - New Trade - DIS Bull Call Spread 08-03-20
New Trade - Disney Bull Call Spread
We are entering a new option trade as of this update.

Buy the August 7th $120 Call in DIS. It is currently trading at $1.45.

Simultaneously, sell the August 7th $127 call in DIS. It is currently trading at $0.31.

This two-leg option trade has a net debit of about $1.14 or $114 per contract pair. Your max loss is the net debit of $114 per contract. The max profit is $586 per contract if it expires above $127.

Disney has their earnings tomorrow. We will hold this trade through earnings tomorrow night.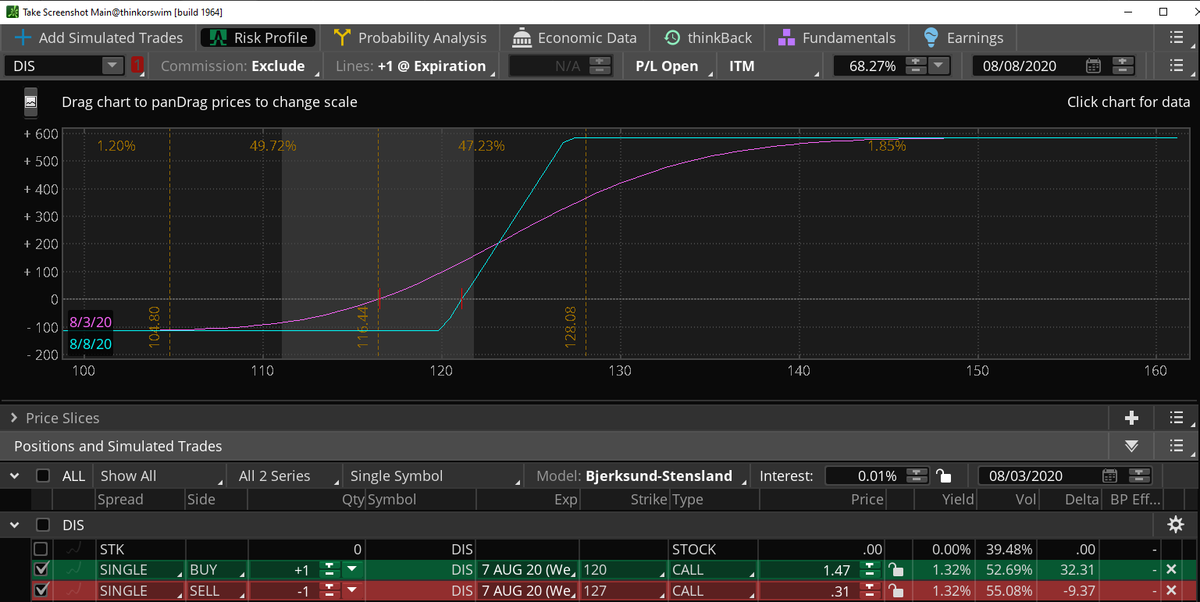 Disney Option Trade Video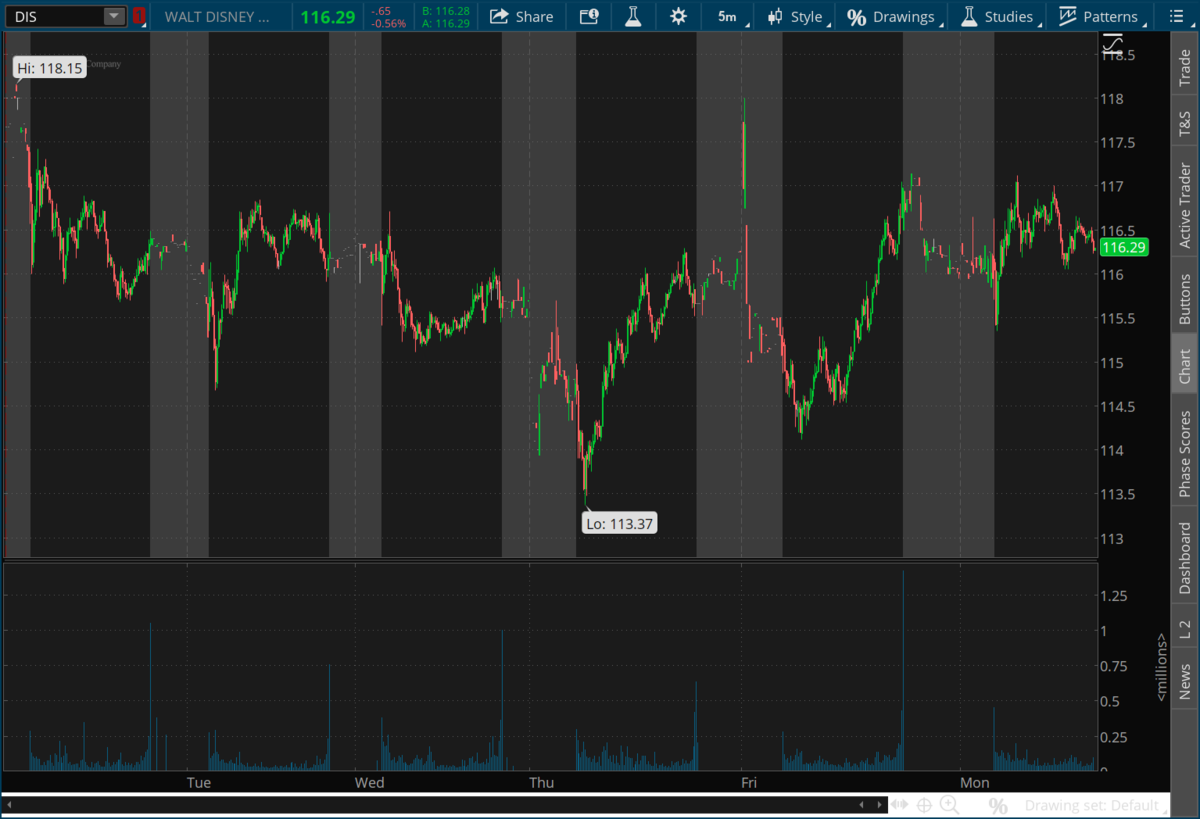 We got stopped out of our short term position in STZ today. We will monitor this trade for our long-term position, as it has broken out of its channel.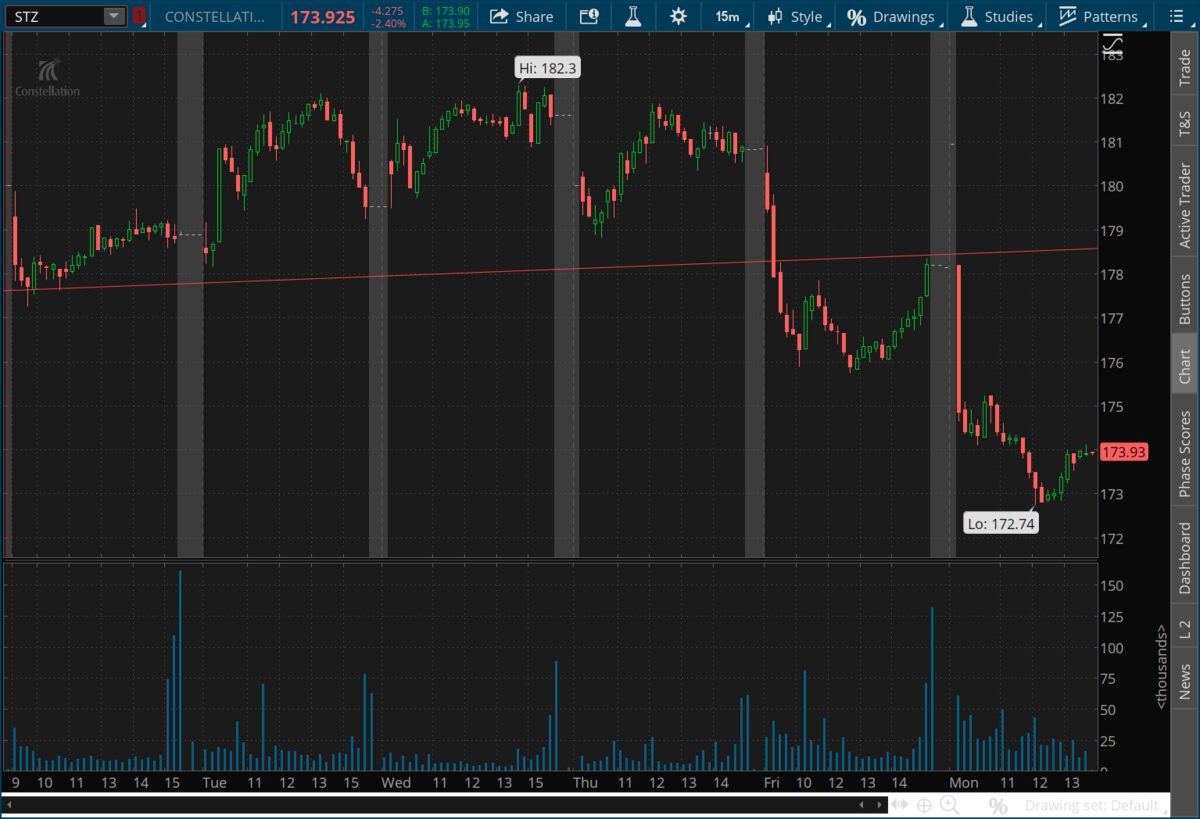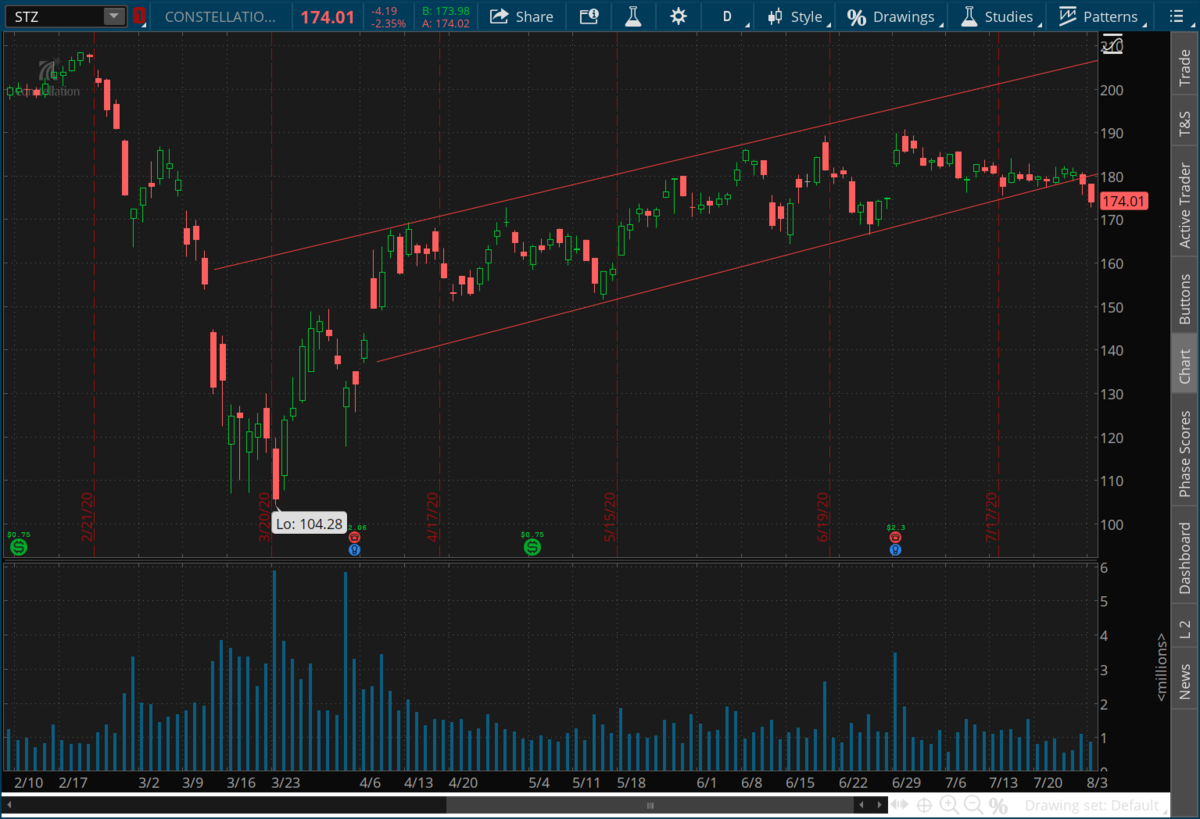 Long Term portfolio:
Long half a position in DIS at $118.63. Stop is $98.45.
Long half position in UBER at $31.50 or better. Stop is $26.24.
Long half position in STZ at $180.50. Stop is $164.05.

Short term portfolio:
We bought STZ at $180.50 and got stopped out at $174.80 for a $5.70 or 3.16% loss.

Long DIS call spread at net debit of $116 - bought $120 Aug 7th call and sold $127 Aug 7th call.

Long Uber call spread at net debit $67 - bought $32.50 Aug 7th call and sold $35.50 Aug 7th call.
Disclaimer: Trading in securities such as stocks, options, indexes, currencies, and futures involve risk and should not be undertaken without due diligence and serious independent study. Options, stocks, currencies and futures trading, involve substantial risk. Subscribers may carry out their trading based on what they learn from "Rocket Equities & Options" however all risks of potential financial losses are the customer's responsibility. TFNN, Corp. will be in no way liable for financial losses resulting from trading decisions based on this newsletter. Past performance is no guarantee of future results. Reproduction in whole, or in part, is not permitted without prior written consent. Copyright 2020 all rights reserved.