Rocket Equities & Options Update - August 6, 2020
Nice action in Disney Yesterday. Uber after the bell tonight.
We got some nice action right on the open yesterday in Disney, adding to the pop we had Tuesday night on their earnings.

Depending on when you closed out the trade, we got anywhere from about a $400 credit all the way up to a $580 credit. Disney opened at around $124 and traded right up to $130 within 15 minutes of the open yesterday. We got into this bull call spread at about $116 total debit. Always nice to start things off with a big win in the options market. This trade got us at least a 250% profit and all the way up to 400% if you rode the wave higher in the first few minutes of trading yesterday.

Long term, there is still substantial value in Disney at this price level. We are barely back to the highs we made in early June.

Today we look to do it again with Uber. Uber has already accelerated higher ahead of their numbers tonight. We were trading as low as $29.79 on Friday, and right now we're trading at $33.40, up $3.61 or 12.12% from Friday's intra-day lows.

We got into a bull call spread in Uber last Wednesday when Uber was trading at $30.81, so it has moved up about $2.50 since we entered the trade.

The $32.50 / $35.50 bull call spread is currently at about $1.16 net credit to us if we wanted to close our position, as of last night.

We got into our Uber option trade for a net debit of about $67, so we already have a nice profit at this time. If Uber stays at this price level then we will hold through earnings tonight. If Uber moves higher ahead of their numbers tonight, then we could possibly close this trade prior to 4pm today.

Gold is up to its usual action trading to all time highs yet again this morning.

Initial weekly jobless claims came in at 1.186 million this morning, less than the 1.42 million estimated. Continuing claims, or those who have collected benefits for two straight weeks, dropped by 844,000 to 16.1 million. The market now looks forward to Non-farm payrolls tomorrow at 8:30 am EST.

STZ has continued lower. Keep your stop in place for our long term position. We will keep our eye on this position.

Stay tuned for updates!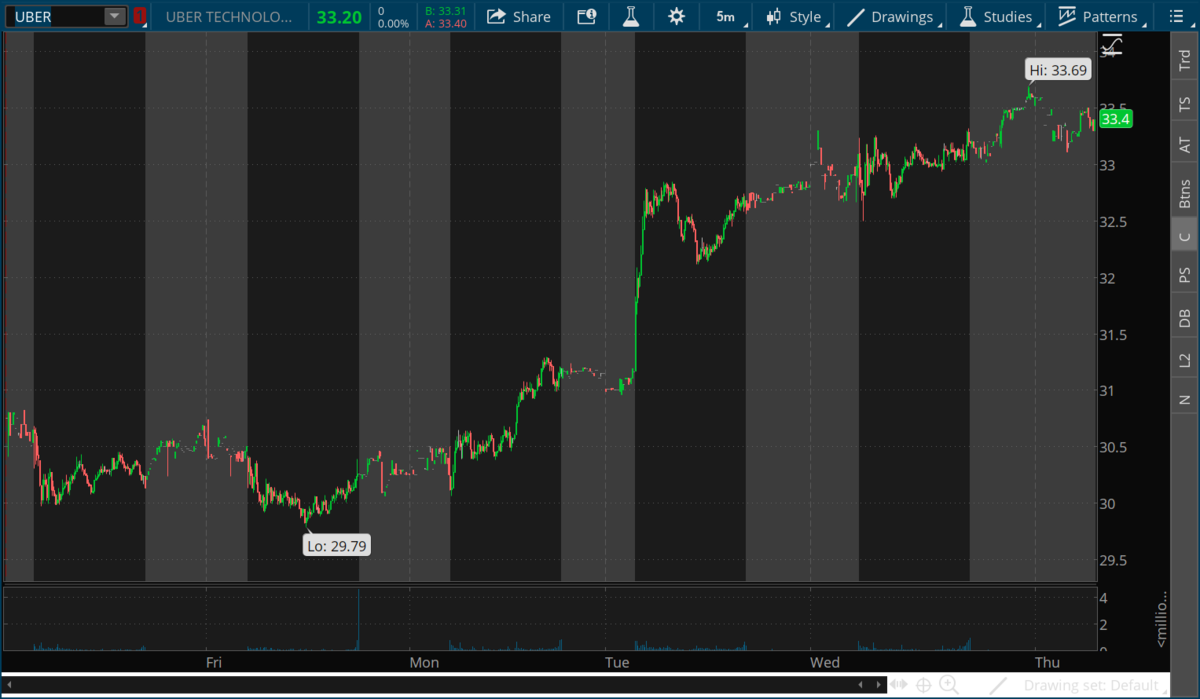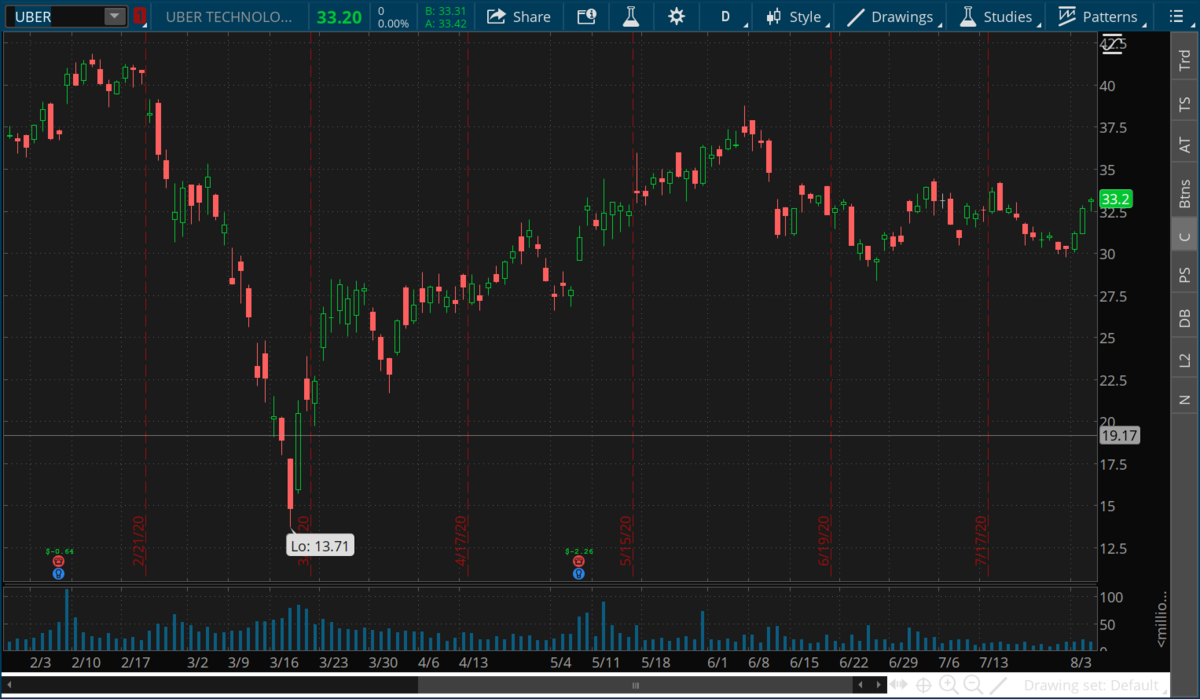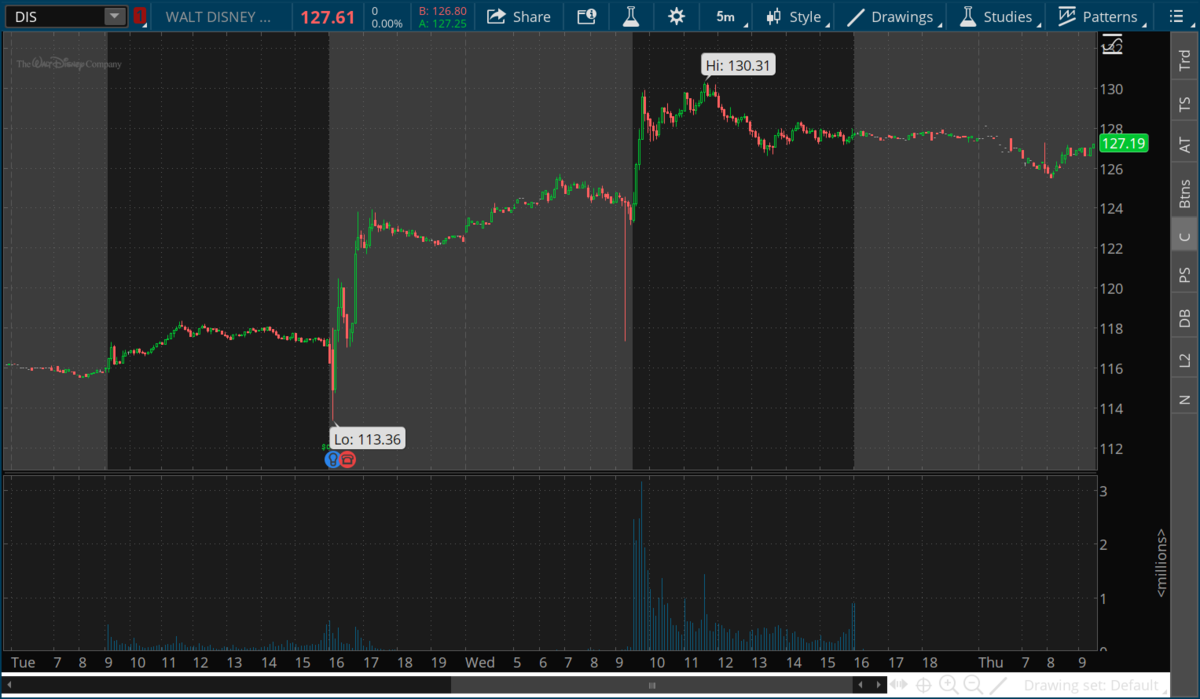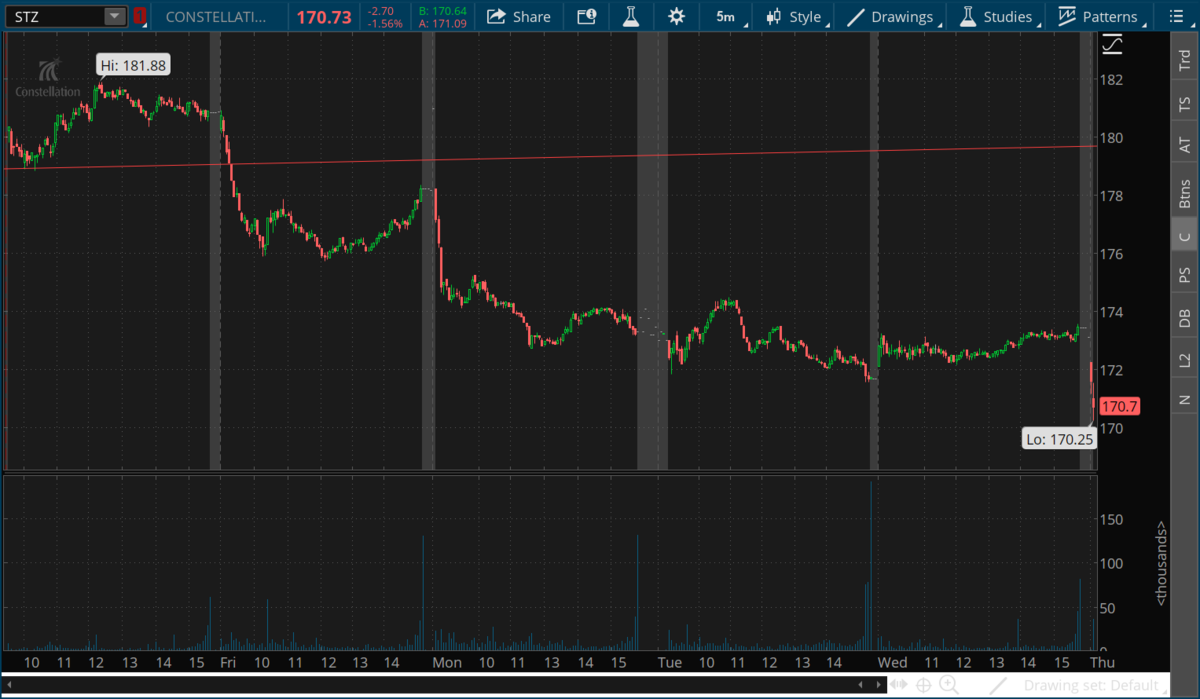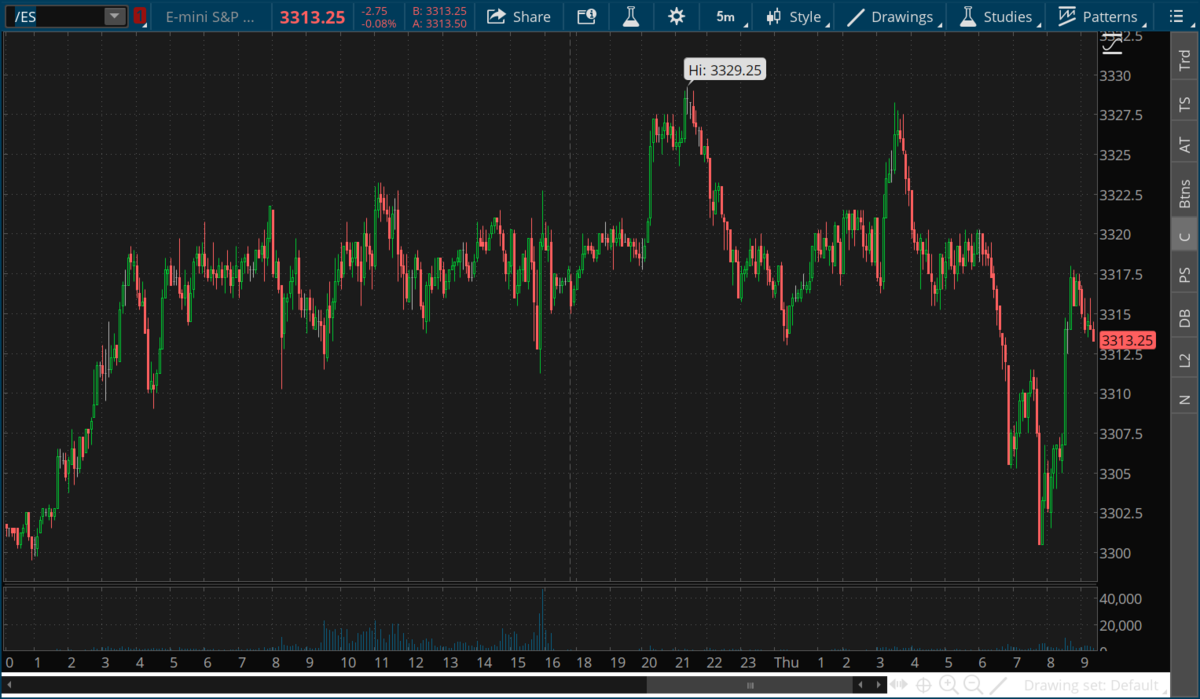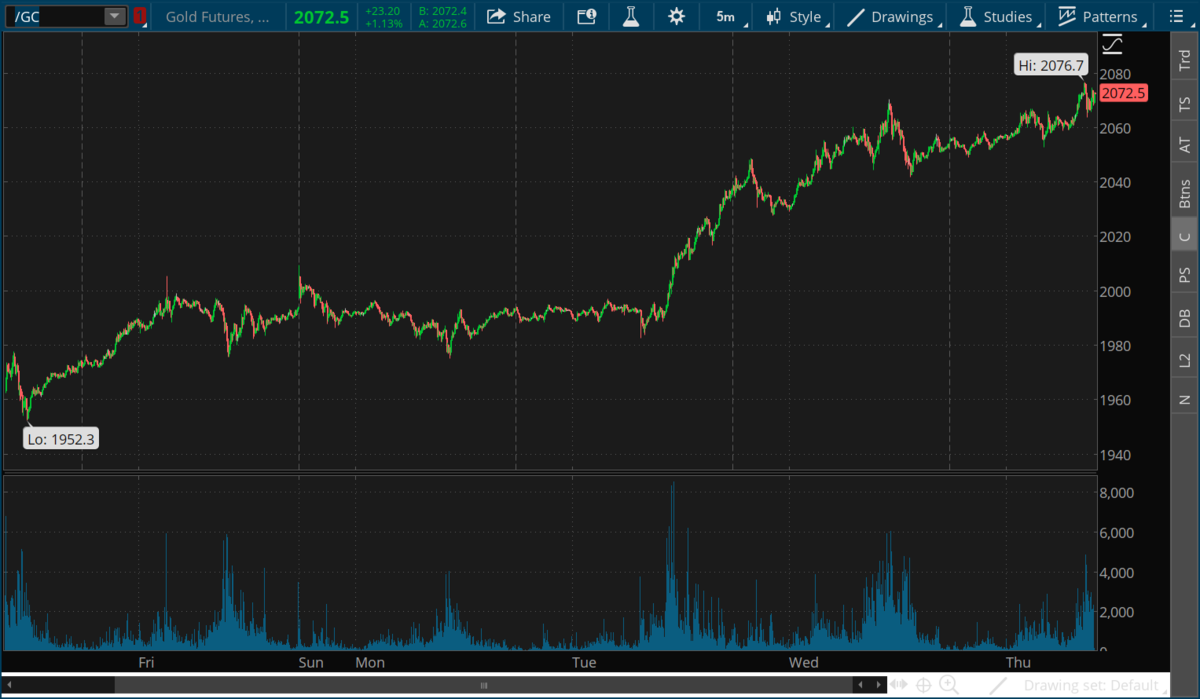 Current positions

Long Term portfolio:
Long half a position in DIS at $118.63. Stop is $98.45.
Long half position in UBER at $31.50 or better. Stop is $26.24.
Long half position in STZ at $180.50. Stop is $164.05.

Short term portfolio:
Long DIS call spread at net debit of $116 - bought $120 Aug 7th call and sold $127 Aug 7th call. Closed this option trade yesterday after the market open for 250%-400% profit.

Long Uber call spread at net debit $67 - bought $32.50 Aug 7th call and sold $35.50 Aug 7th call. Uber with earnings tonight after the bell.
Disclaimer: Trading in securities such as stocks, options, indexes, currencies, and futures involve risk and should not be undertaken without due diligence and serious independent study. Options, stocks, currencies and futures trading, involve substantial risk. Subscribers may carry out their trading based on what they learn from "Rocket Equities & Options" however all risks of potential financial losses are the customer's responsibility. TFNN, Corp. will be in no way liable for financial losses resulting from trading decisions based on this newsletter. Past performance is no guarantee of future results. Reproduction in whole, or in part, is not permitted without prior written consent. Copyright 2020 all rights reserved.