Rocket Equities & Options - New Trade 08-18-20
New Trade - Iron Condor for TGT earnings tomorrow before the bell
We will be initiating a 4-leg Iron condor to absorb some of the premium priced into TGT options ahead of their earnings before the bell tomorrow.

We will be giving ourselves about $8 of movement in either direction while maintaining our max profit zone. WMT came out with some pretty strong earnings last night and is literally within 1 penny of their close last night, after having some pretty substantial volatility initially.

I expect strong numbers from TGT, but I also expect a lot of that is already priced in.

As of this update we are initiating:

sell the Aug 21 $146 call
buy the Aug 21 $150 call
sell the Aug 21 $130 put
buy the Aug 21 $126 put

This will result in a net credit of about $91 per contract with a max loss of $309. TGT is trading at $137.81. The expected move in TGT right now, according to the pricing of their options, is $6.36. We've gone slightly larger than that, and we've allowed for it to move either up or down. There is still a relative risk that this could be an entire loss if TGT explodes one way or the other on their numbers tomorrow, so keep your position sized accordingly. We will be making lots of these trades where we risk more than we can possibly make with a high probability trade, so over time the loss will eventually come, and make sure you're ready to handle it without too much agony and move onto the next trade.

Stay tuned for more updates! The week is young!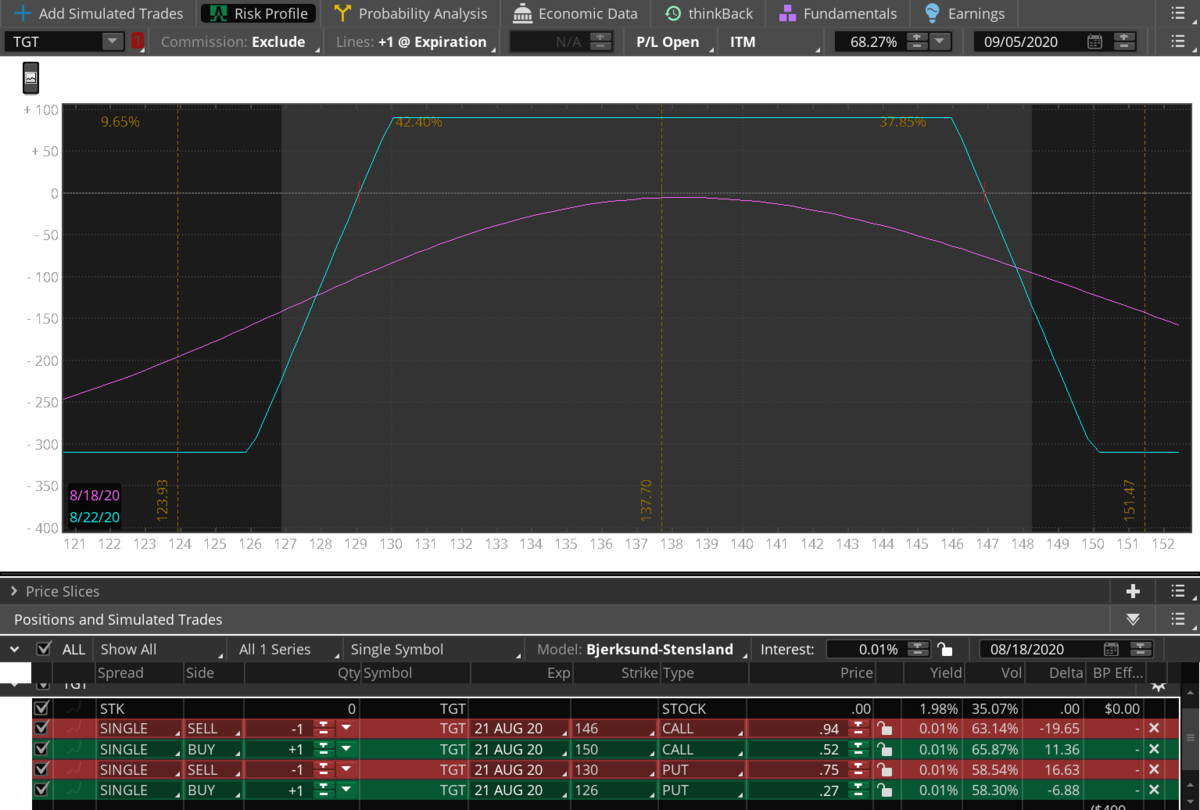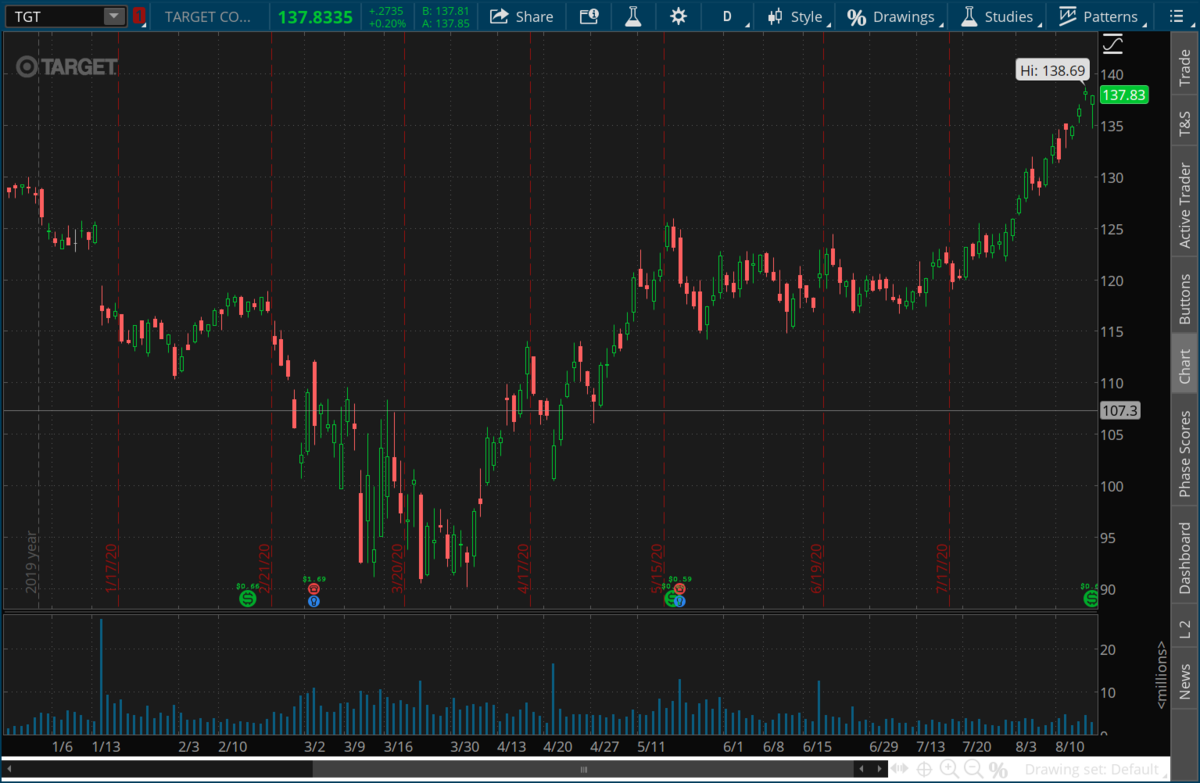 Disclaimer: Trading in securities such as stocks, options, indexes, currencies, and futures involve risk and should not be undertaken without due diligence and serious independent study. Options, stocks, currencies and futures trading, involve substantial risk. Subscribers may carry out their trading based on what they learn from "Rocket Equities & Options" however all risks of potential financial losses are the customer's responsibility. TFNN, Corp. will be in no way liable for financial losses resulting from trading decisions based on this newsletter. Past performance is no guarantee of future results. Reproduction in whole, or in part, is not permitted without prior written consent. Copyright 2020 all rights reserved.