Rocket Equities & Options - Afternoon Update 08-19-20
Afternoon Update
Target put up some pretty amazing numbers this morning. The stock is now up about 30% just in the last month of trading.

A quick update on the options trades we made for earnings this morning:

Short Term portfolio:
TGT $130-$146 Iron Condor - closed the $146-$150 calls at a cost of about $300, or a loss of $209 per contract pair. We had initially collected a $91 credit when initiating this trade.

TJX $56 - $59 straddle - sold the $56 put for about $3.30 or $330 per contract, or a profit of about $130. We got into this trade for about $200. TJX has traded higher throughout the day so thankfully we took our profits when we could.

LOW $152.50 - $165 Iron Condor - We collected about $100 premium while risking $150. All of these options should expire worthless, so we will just wait until Friday with the goal of achieving our max profit and keep our eye on Lowe's during that time.

If Lowe's stays within our range by Friday then we'll book a small profit over the 3 trades.

Long Term portfolio:

Constellation has been trading nicely over the last couple of weeks. It's now risen from about $170 to nearing our entry price of $180.50 in a matter of 9 trading days. We'd like to see STZ get back inside its up-trend channel.

Disney has pulled back a bit but is hanging near the high end of it's up-trend channel.

Uber has held above its .382 retracement from its prior move. Uber has been consolidating from $29.20 to $32.86. we want to see more volume as it trades higher so it can break out of this range with conviction.

Long half a position in DIS at $118.63. Disney is trading at $128.58. Stop is $98.45.
Long half position in UBER at $31.50 or better. Uber is trading at $29.91. Stop is $26.24.
Long half position in STZ at $180.50. Constalletion is trading at $179.87. Stop is $164.05.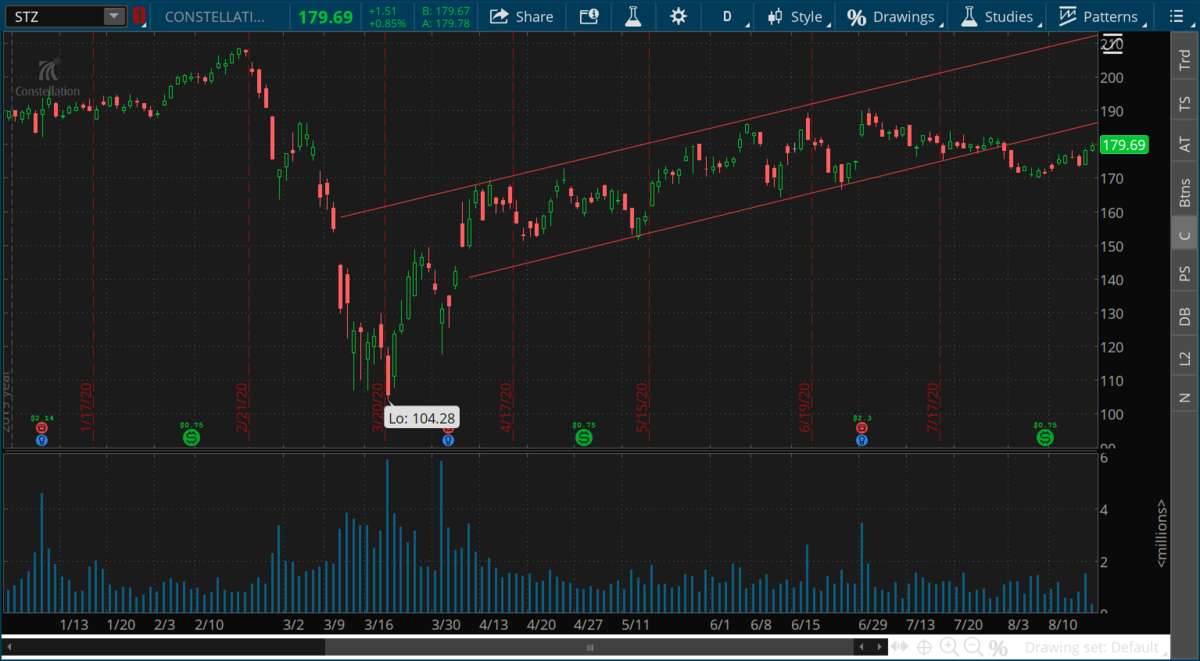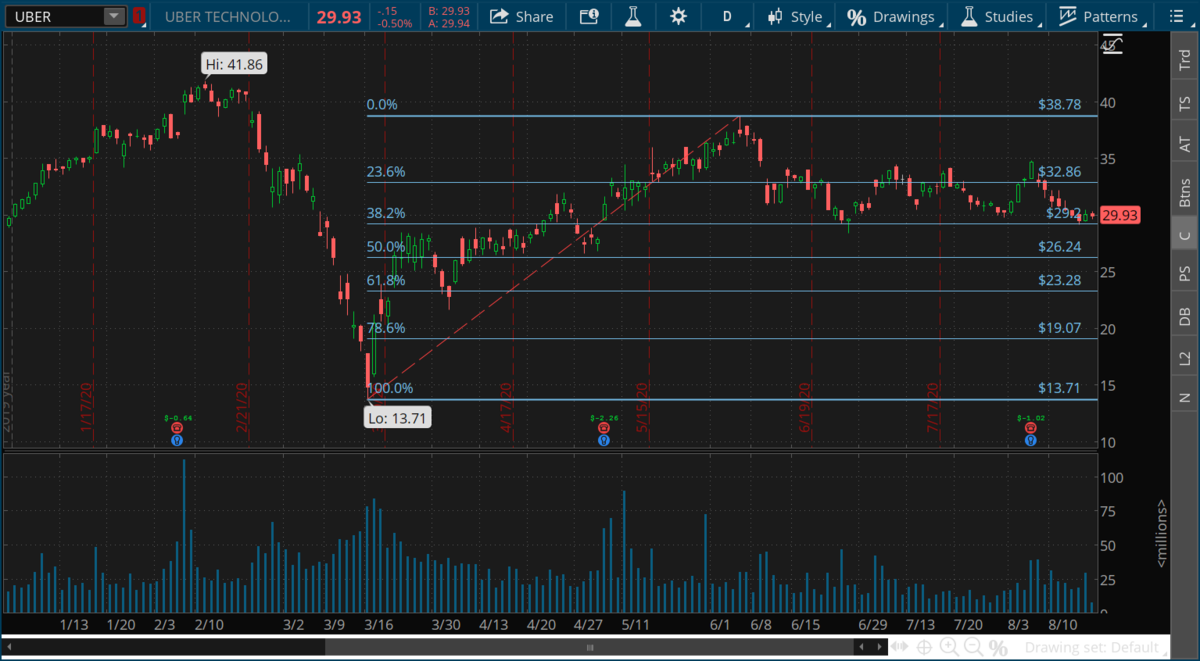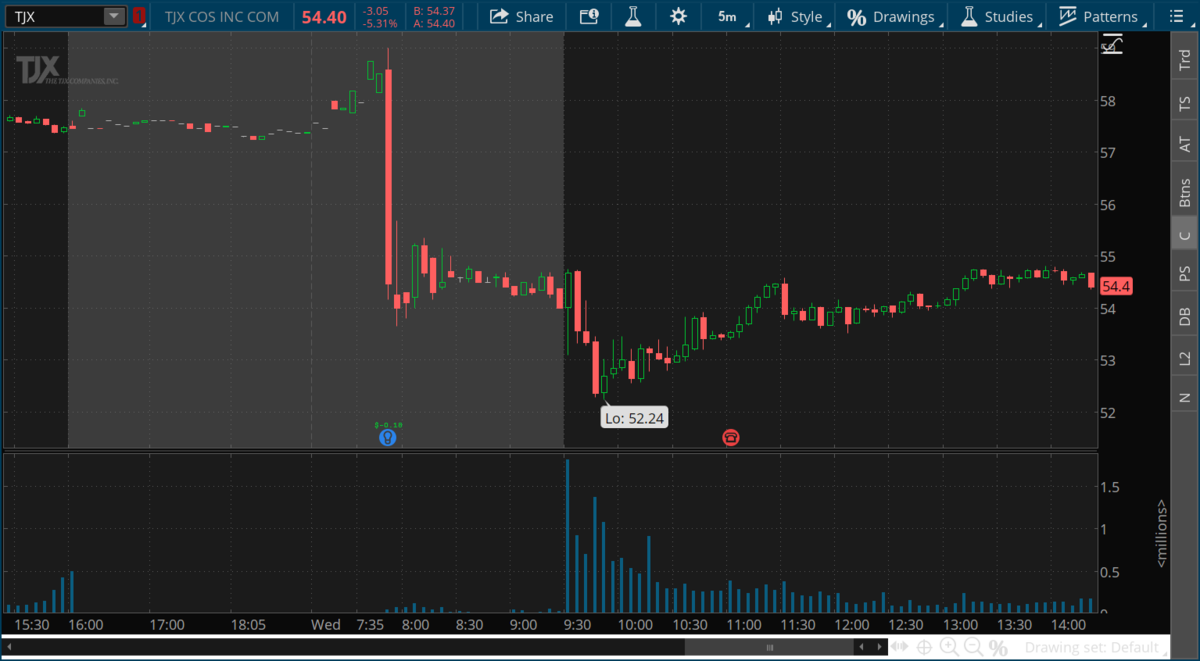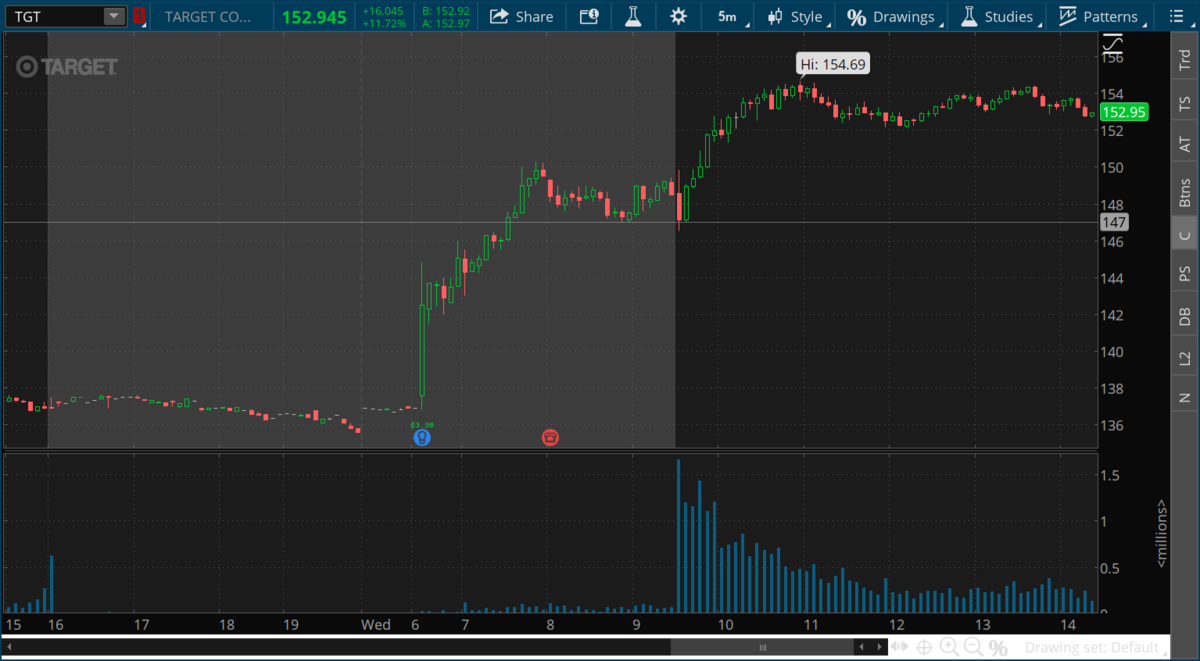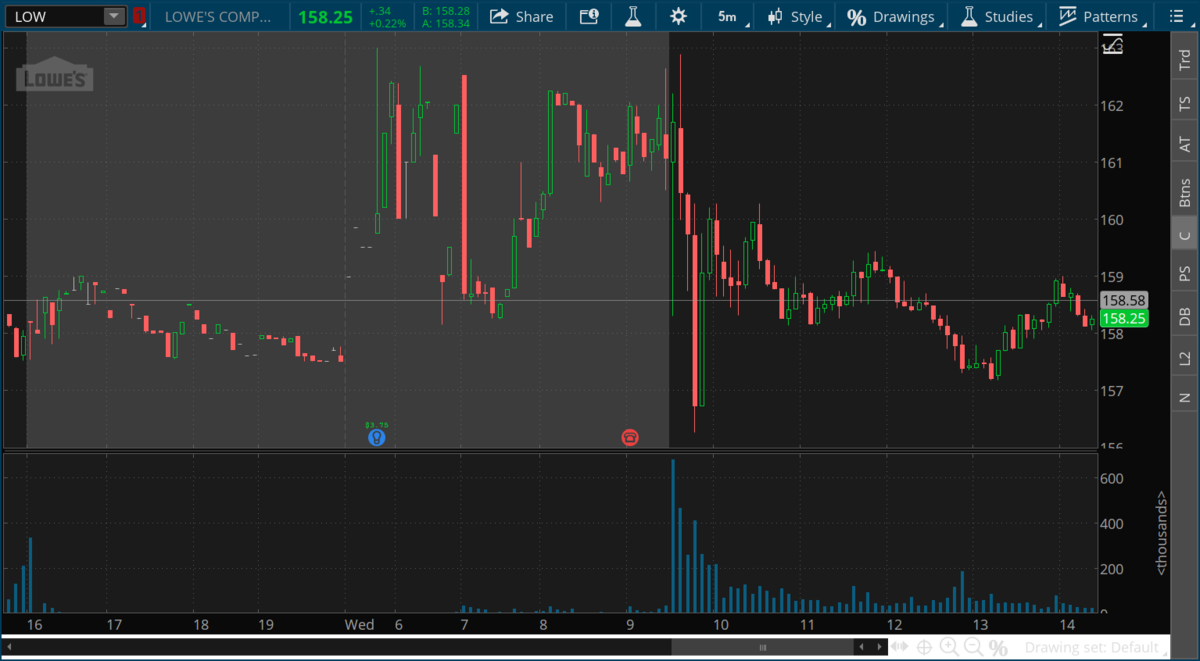 Disclaimer: Trading in securities such as stocks, options, indexes, currencies, and futures involve risk and should not be undertaken without due diligence and serious independent study. Options, stocks, currencies and futures trading, involve substantial risk. Subscribers may carry out their trading based on what they learn from "Rocket Equities & Options" however all risks of potential financial losses are the customer's responsibility. TFNN, Corp. will be in no way liable for financial losses resulting from trading decisions based on this newsletter. Past performance is no guarantee of future results. Reproduction in whole, or in part, is not permitted without prior written consent. Copyright 2020 all rights reserved.