Rocket Equities & Options August 24, 2020
Markets Set For Record Open
The S&P Futures are up 30 points at 3,421. The Nasdaq100 futures are up 114 points at 11,676.50. The Nasdaq100 is now up 76% from the lows of March. The S&P is now up about 57% from the lows.

At a time when the Nasdaq100 is breaking records every day, and the S&P is now in record territory as well, 20% of S&P companies are more than 50% off from their February highs.

Gold is up $10 at $1957.00. Silver is up $0.20 at $26.95. The 10 Year Note is flat at 139'13, with a 10 year yield around 0.64%,

Europe is trading dramatically overnight. The DAX is up 2.4%. The FTSE is up 1.90% and the CAC is up 2.3%.

Asia edged higher as well with the Nikkei up 0.28% and Shanghai up 0.15%.

Our Lowe's traded closed for a max profit on Friday, even as it accelerated almost 2% higher to end the week on news of a raised dividend.

Disney and Uber are trading higher this morning with the market. STZ is also slightly higher.

AAPL is again up dramatically, along with the other FANG stocks. Apple is now worth the entire FTSE100 at well above $2 trillion market cap.

Earnings on our radar this week:

Best Buy (BBY) reports Tuesday before the bell.

Salesforce.com (CRM) reports Tuesday after the close.

Intuit (INTU) reports Tuesday after the market close.

Dollar General (DG) reports Thursday before the bell.

Ulta Beauty (ULTA) reports Thursday after the bell.

We will be sending out updates throughout the week as we scan for more equity and options trades on the horizon, stay tuned!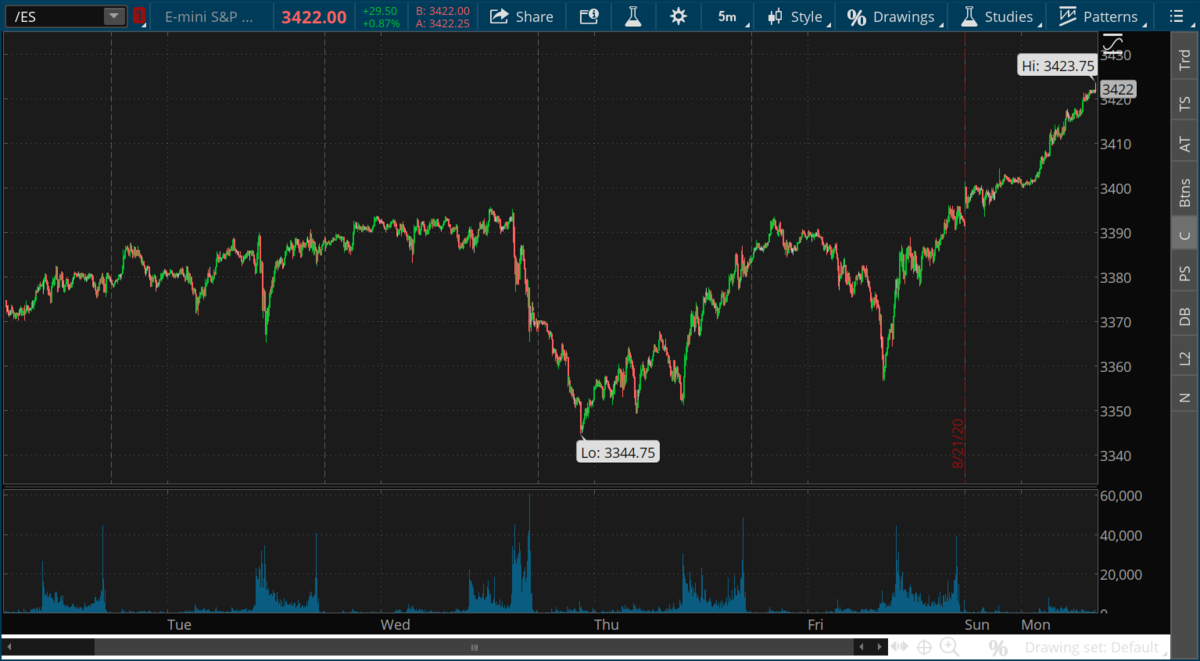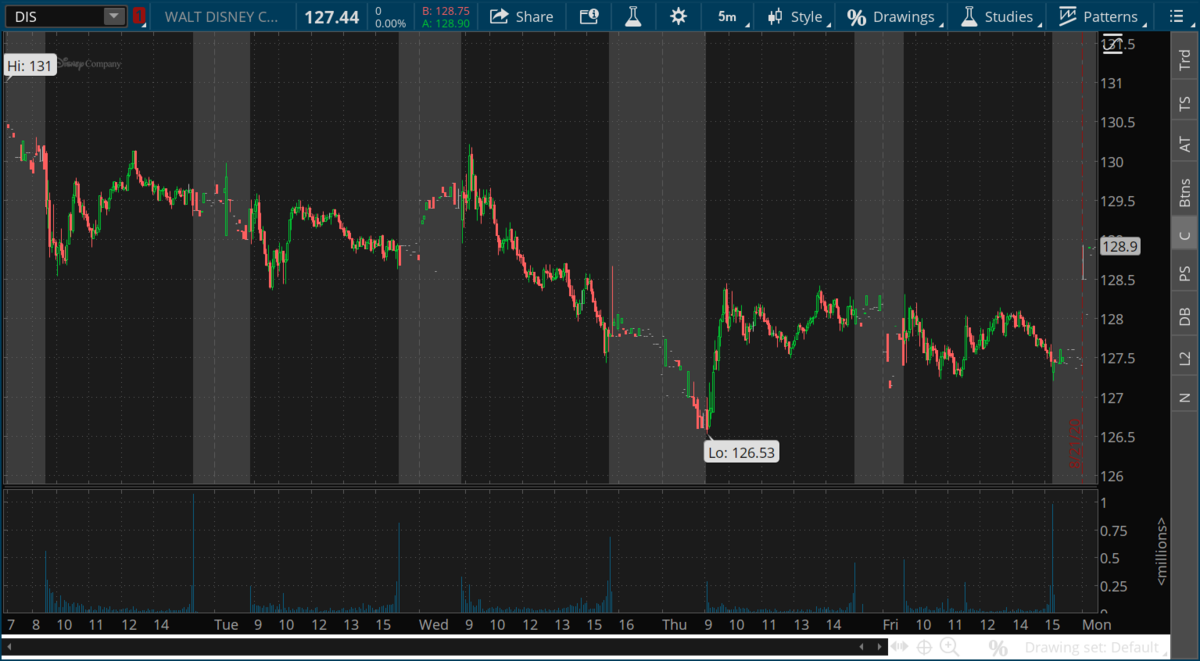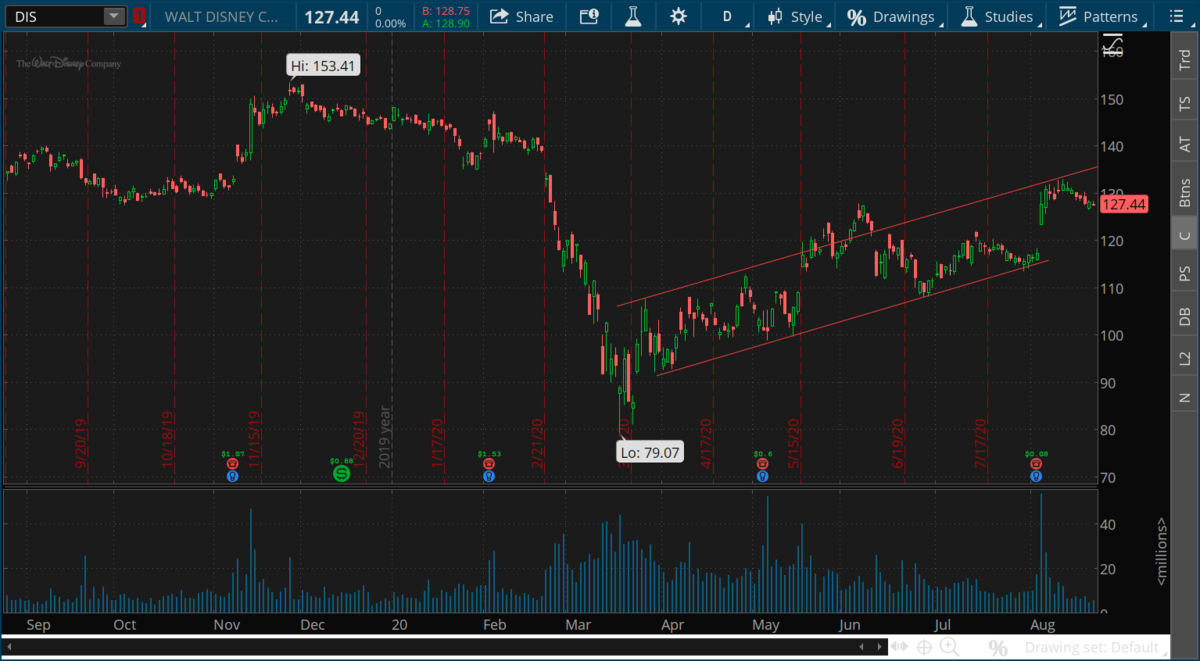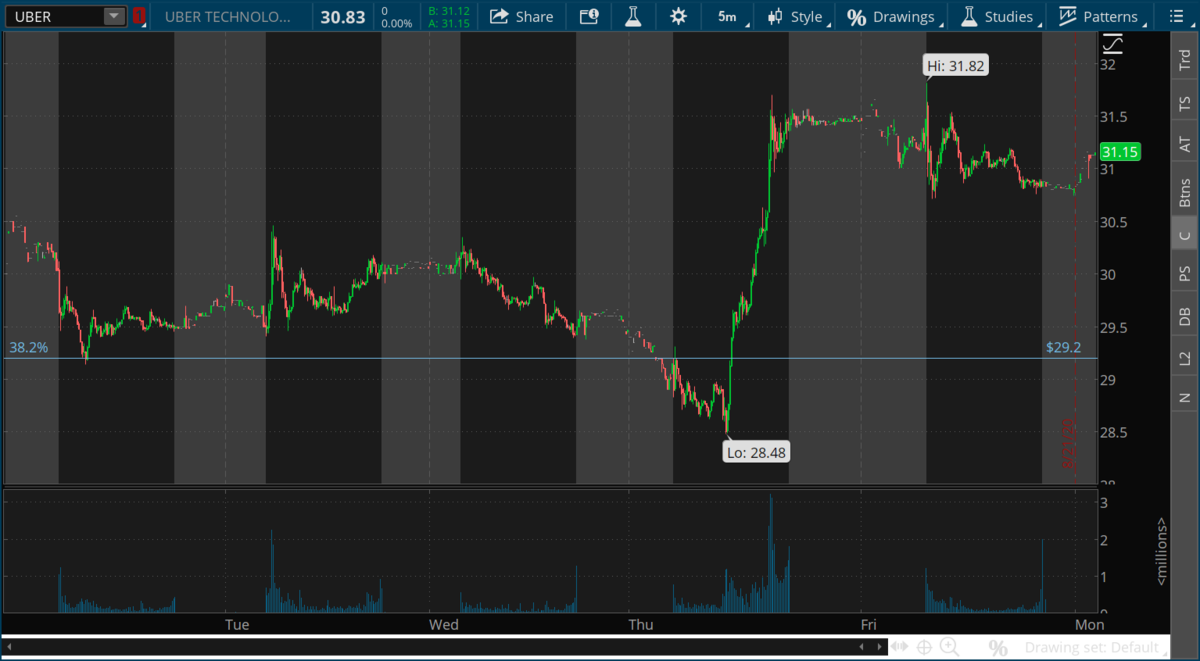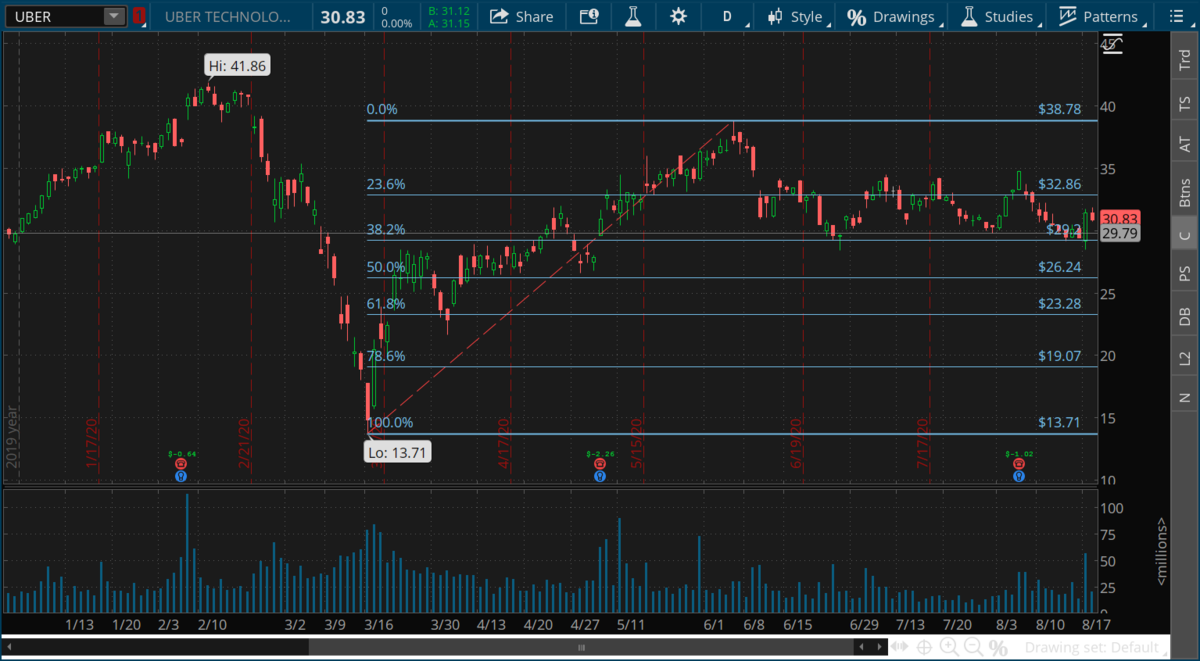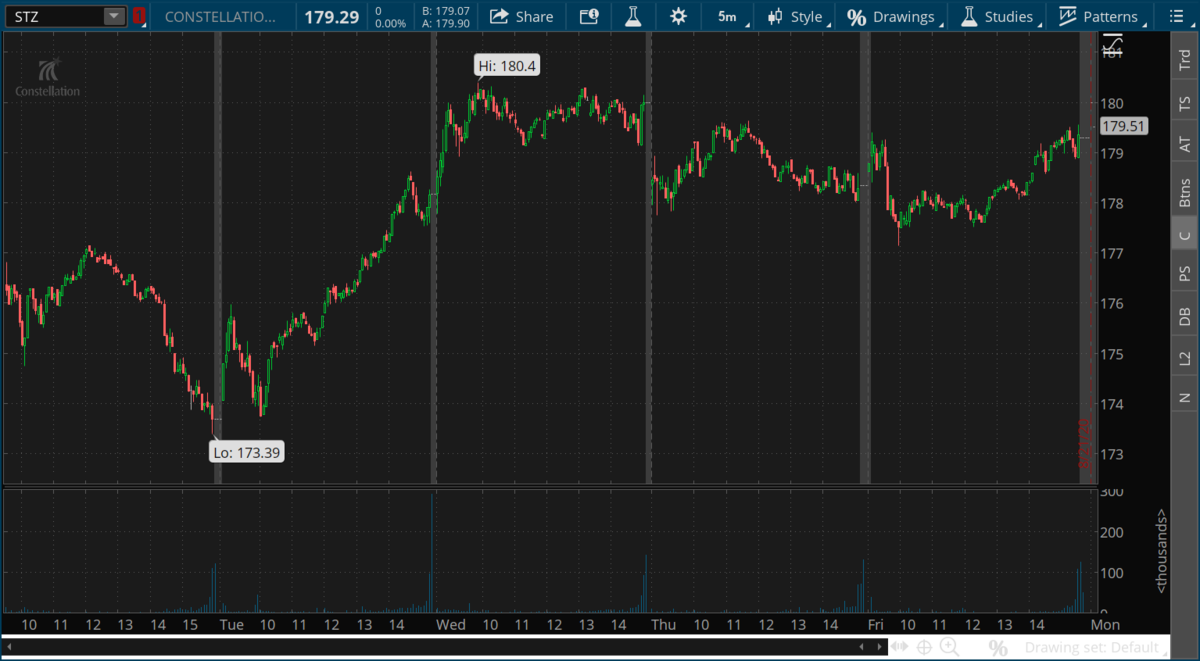 Earnings on our radar this week: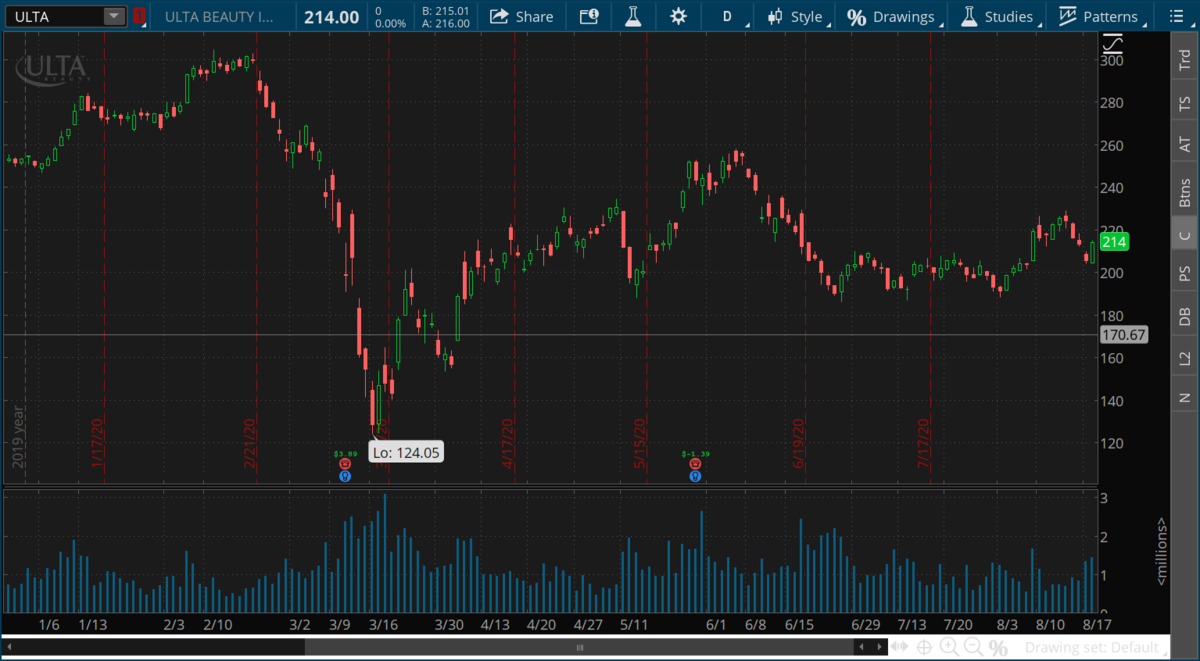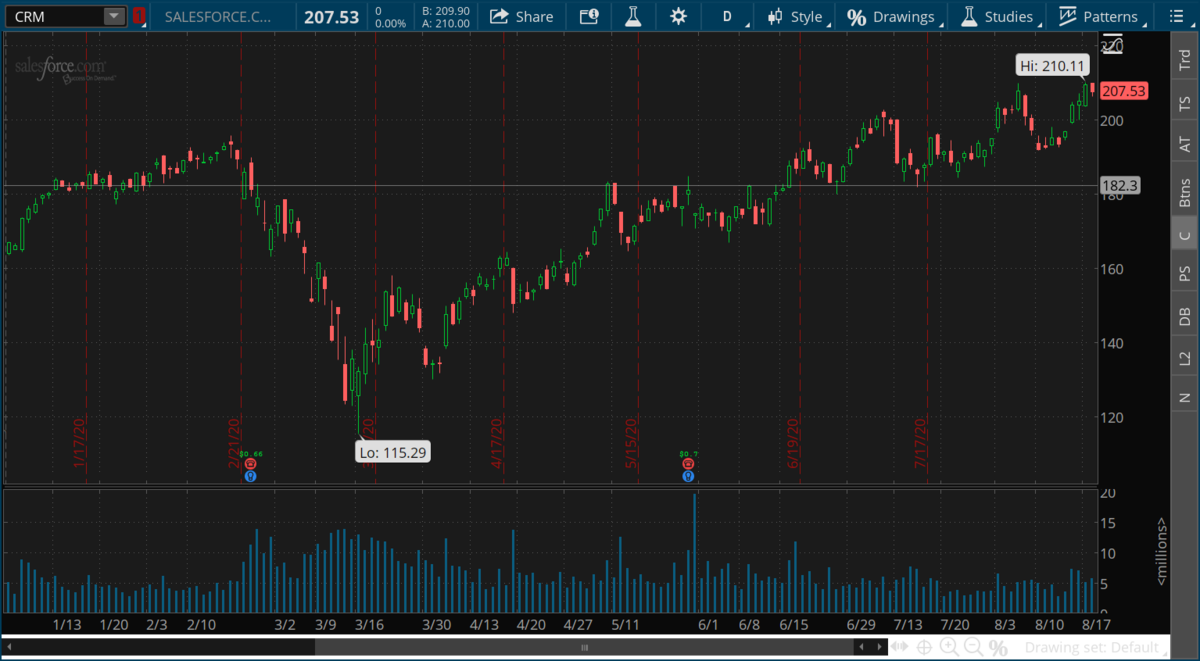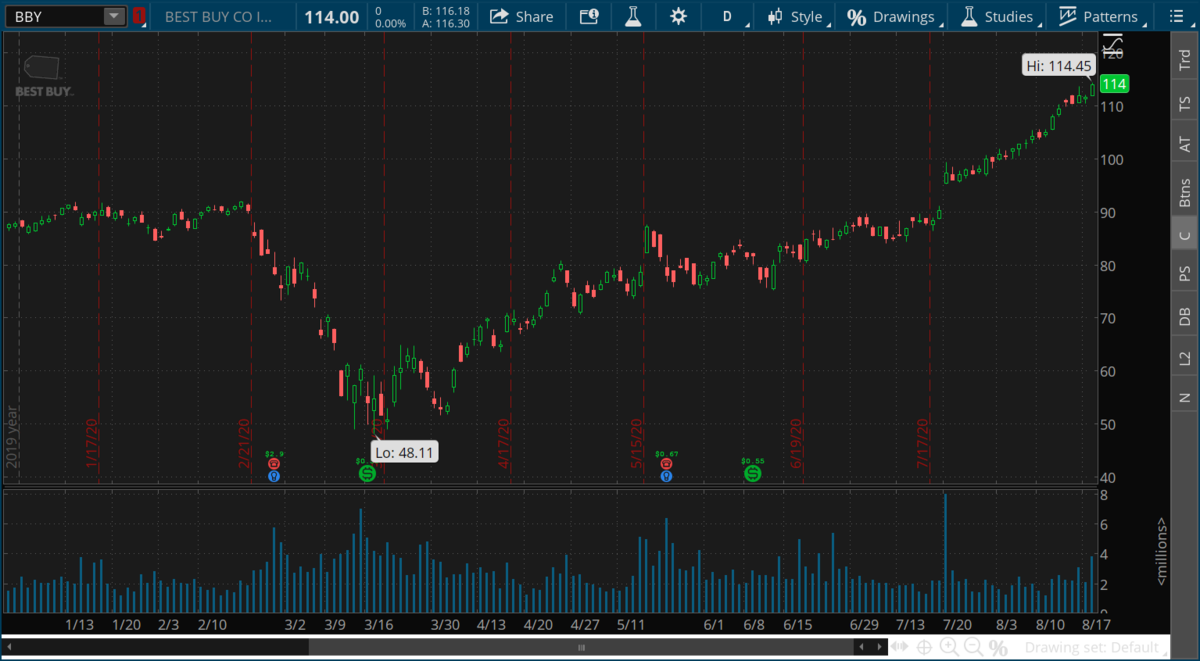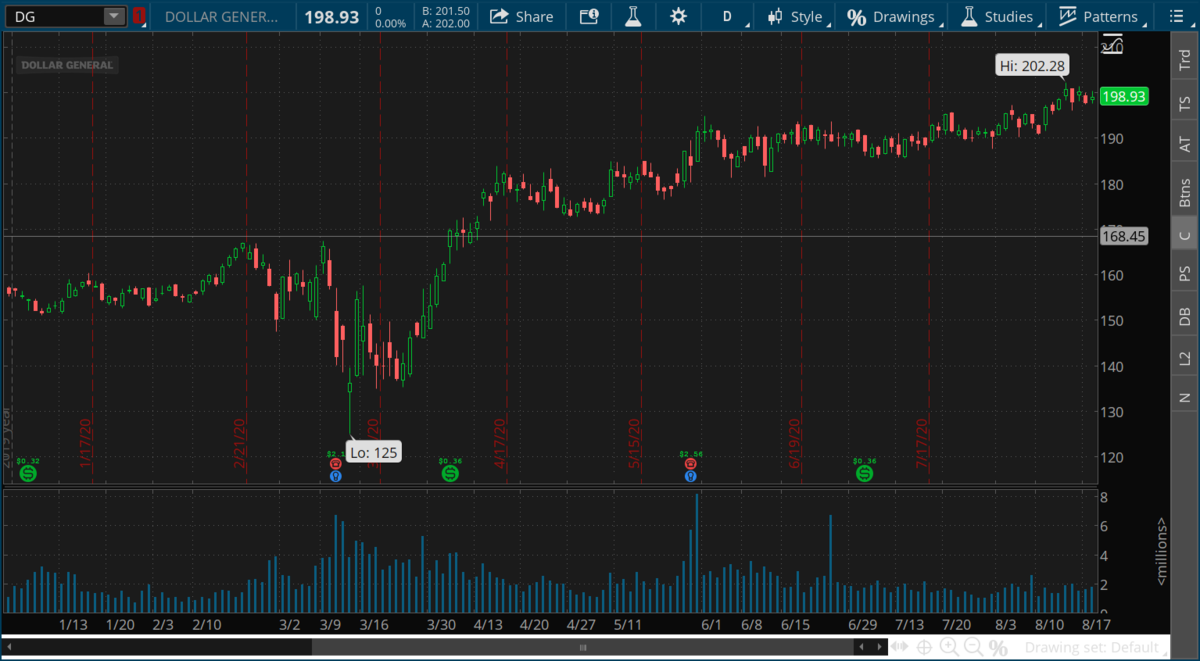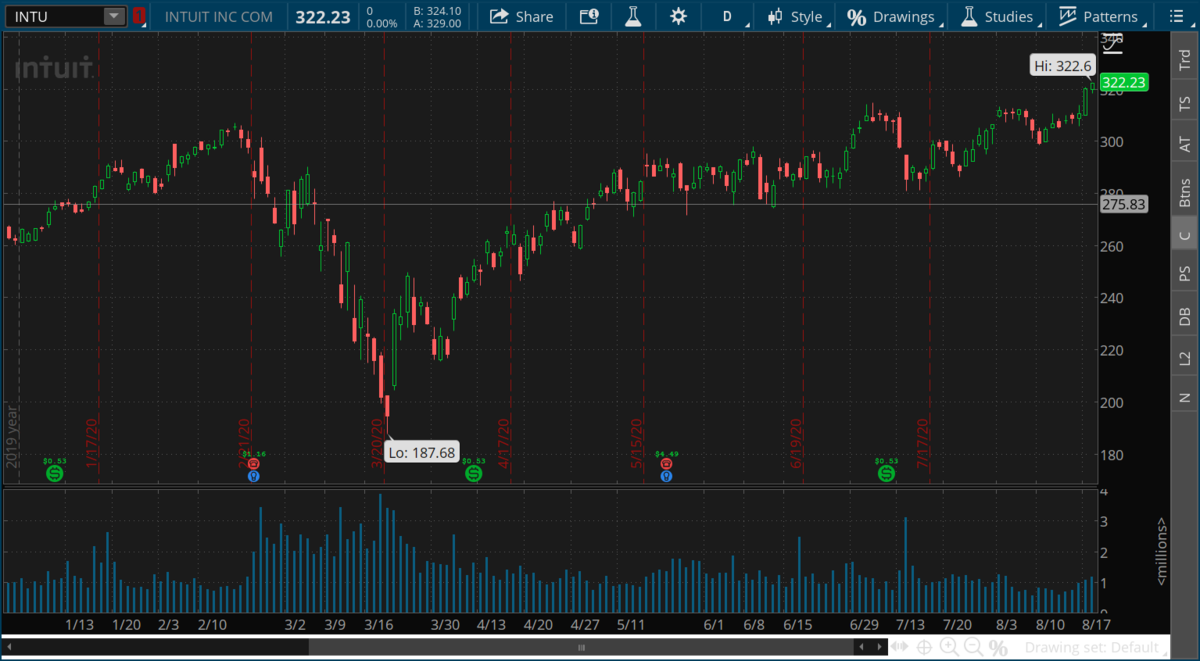 Short Term portfolio:
None

Long Term portfolio:
Long half a position in DIS at $118.63. Disney is trading at $128.80 Stop is $98.45.
Long half position in UBER at $31.50 or better. Uber is trading at $31.16. Stop is $26.24.
Long half position in STZ at $180.50. STZ is trading at $179.29. Stop is $164.05.
Disclaimer: Trading in securities such as stocks, options, indexes, currencies, and futures involve risk and should not be undertaken without due diligence and serious independent study. Options, stocks, currencies and futures trading, involve substantial risk. Subscribers may carry out their trading based on what they learn from "Rocket Equities & Options" however all risks of potential financial losses are the customer's responsibility. TFNN, Corp. will be in no way liable for financial losses resulting from trading decisions based on this newsletter. Past performance is no guarantee of future results. Reproduction in whole, or in part, is not permitted without prior written consent. Copyright 2020 all rights reserved.