Rocket Update - 08-27-20
August 27, 2020
We were able to get executed to close our BBY Iron Condor trade at $0.20 at about 10:25 am EST yesterday, and you can see the dive the stock had shortly after that so it worked out well. There was no reason to risk the $80 in equity we had in our option for the last $20 we could have made, when if BBY closes below $109 by Friday afternoon we lose it all. Look at the volatility BBY had just yesterday, moving more than $2 on a few different occasions in both directions.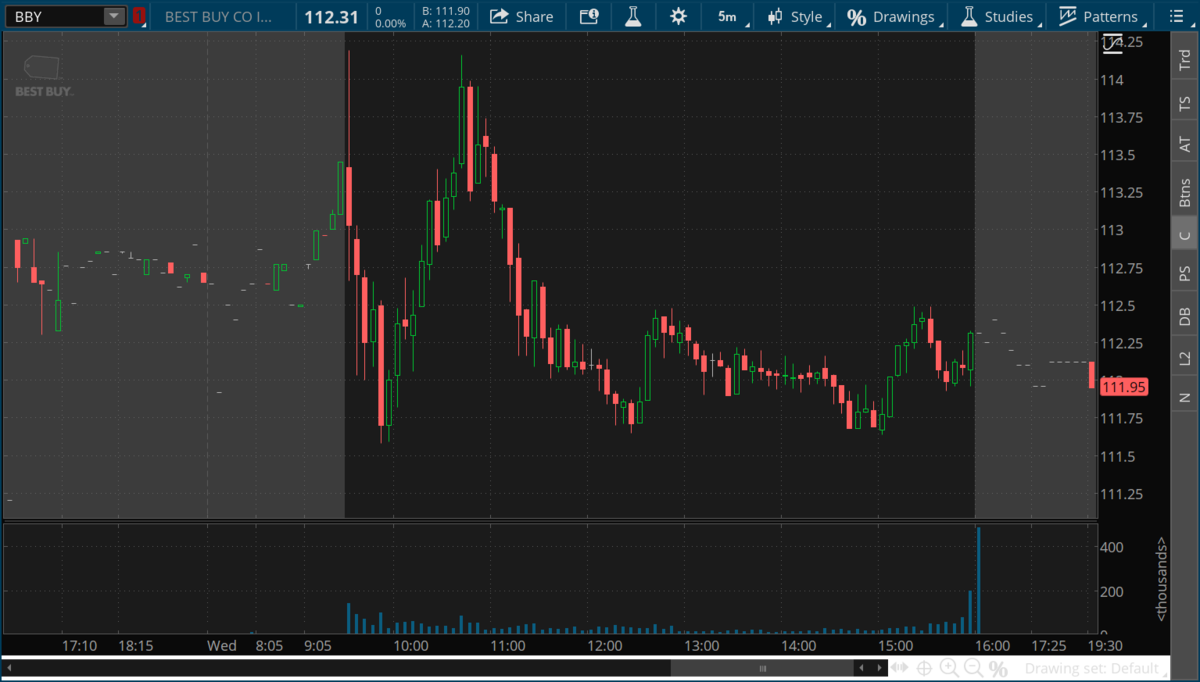 DIS & UBER
Disney and Uber both traded nicely higher yesterday. The Florida Governor held a press conference yesterday and said that he would support expanding the park capacities if that's what they wanted to do, as they have shown no evidence of community spread.

Citi maintained a buy on Uber with a price target of $40, down slightly from their previous target of $41. Uber is right in the range of its high volume bars from May 12th and May 29th. We got a nice acceleration of volume on August 20th in Uber when they won their appeal in California, and we'd like to see it continue to rise with increased volume as it approaches the $33-$34 area which has acted as resistance recently.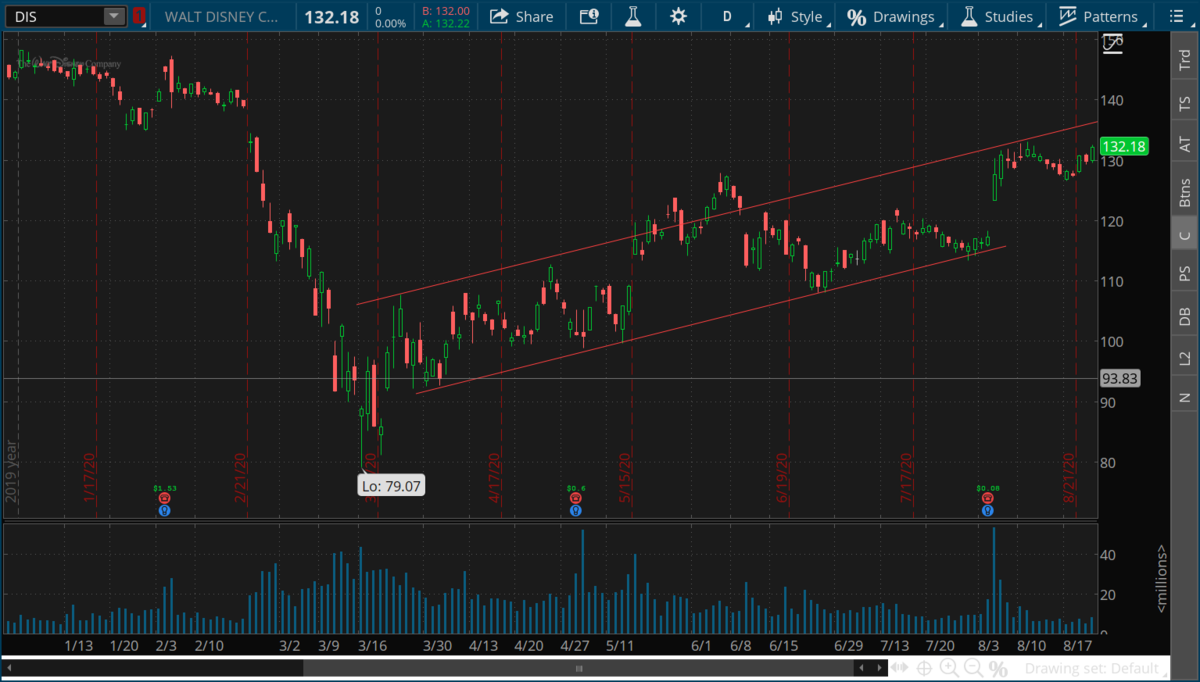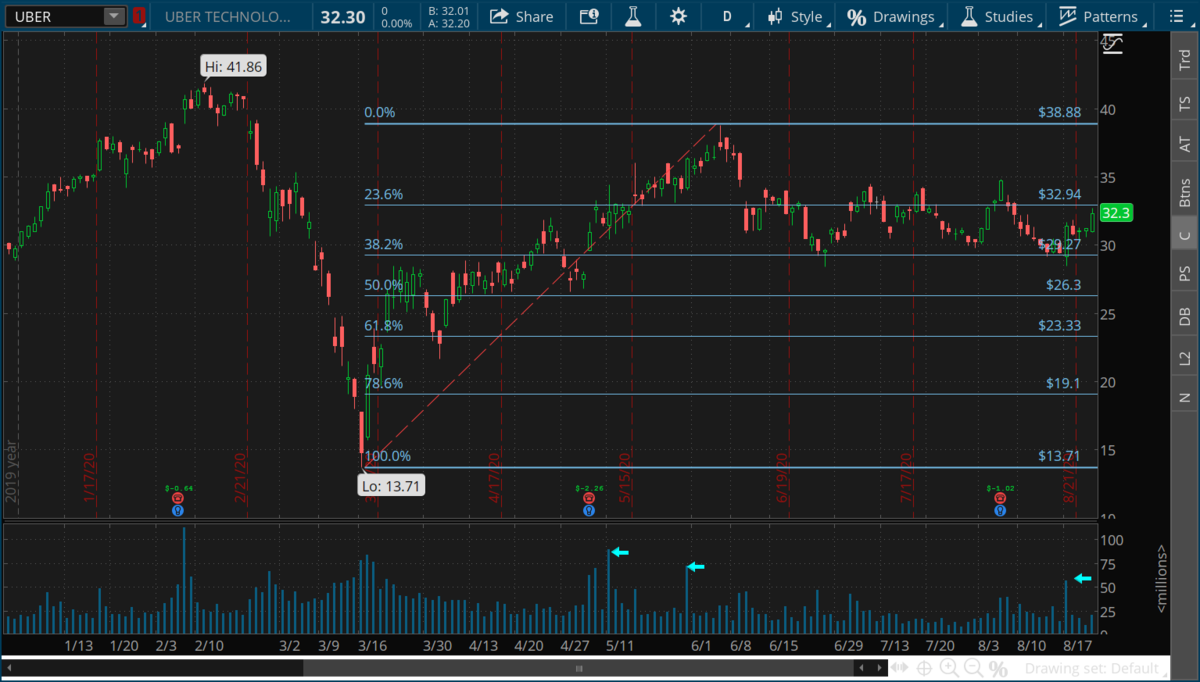 Short Term portfolio:
Long CRM $222.50-$230 Bull Spread - this will expire for full value on Friday afternoon. CRM is trading at $268.40.
We closed out our BBY $110-$119 Iron Condor yesterday for a debit of $20. We entered this trade for a credit of $50. we profited $30 per contract or 60%. BBY is trading at $112.00 this morning.

Long Term portfolio:
Long half a position in DIS at $118.63. Disney is trading at $132.28. Stop is $98.45.
Long half position in UBER at $31.50 or better. Uber is trading at $32.16. Stop is $26.24.
Long half position in STZ at $180.50. STZ is trading at $181.36. Stop is $164.05.