Rocket Equities & Options 10-05-20
Monday Report
Stocks continue to trade higher in the face of what would normally send them cascading lower.

The prospects of a future stimulus plan is pushing markets higher. Trump just tweeted that he will be leaving Walter Reed tonight at 6:30pm EST.

The S&P has now bounced almost a full 50% of its recent retracement. We currently sit 29 days from the election, which is 4 weeks from tomorrow.

The Gold contract has bounced nicely off of its .382 level from its entire move higher.

I will be publishing special updates for each of the equities below this week as they are some of the equities I like most for our long term equity portfolio, and short term equity trades.

Long term equities on our radar:
AAPL, AMZN, BAC, CRM, JPM, LB, MCD, MSFT, NKE, PG, RH, SBUX, TGT, WMT, ZM.

I will be sending out updates throughout the week discussing each of these equities, along with maybe a few more added to the list, as they are some of the strongest stocks I'm looking at for our equity portfolio, both long term and short term.

We have had plenty of option trades recently. All of our long term equities are trading well considering all the volatility in the markets. We are still looking for equity positions on a constant basis. The volatility for the next 4 weeks could be pretty amazing. We will look to position our portfolio for short term gains and long term positions that can withstand the swings. Stay tuned for updates!

Stocks we're looking at this week:
Levi Strauss (LEVI) - Earnings Tuesday after the close.
Delta Airlines (DAL) - Earnings Thursday before the open.
Dominoes Pizza (DPZ) - Earnings Thursday before the open.

S&P Daily: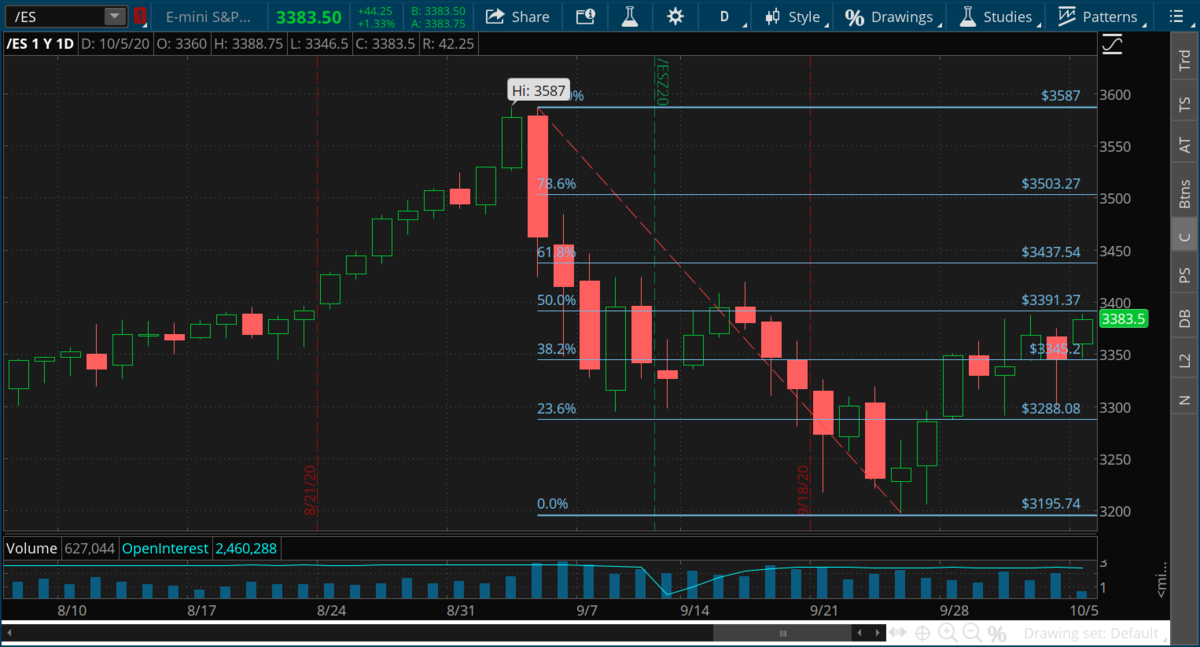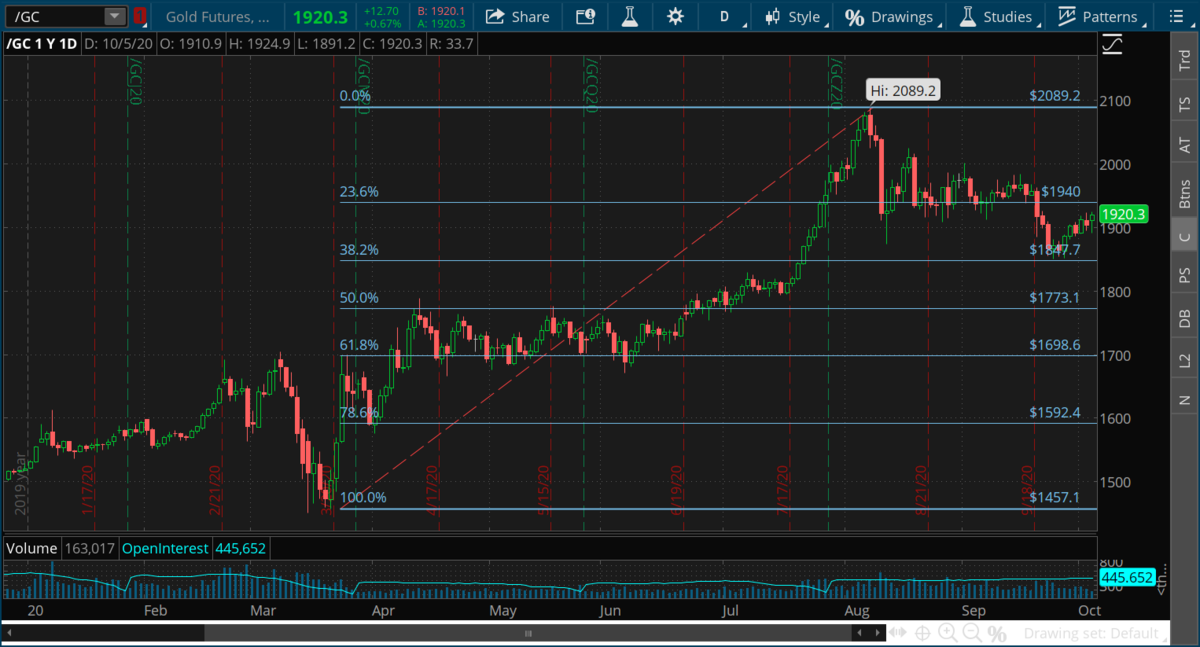 VIX
In last week's Monday letter I stated that the market was opening almost 1.5% in the positive for the week, yet the VIX was trading at elevated levels. Almost the same situation is true this week. The market is up big for Monday trading, and we have the VIX higher as well.
Uber
Uber traded nicely last week on the news of their London license. We'd like to see Uber get above its most recent highs with strength.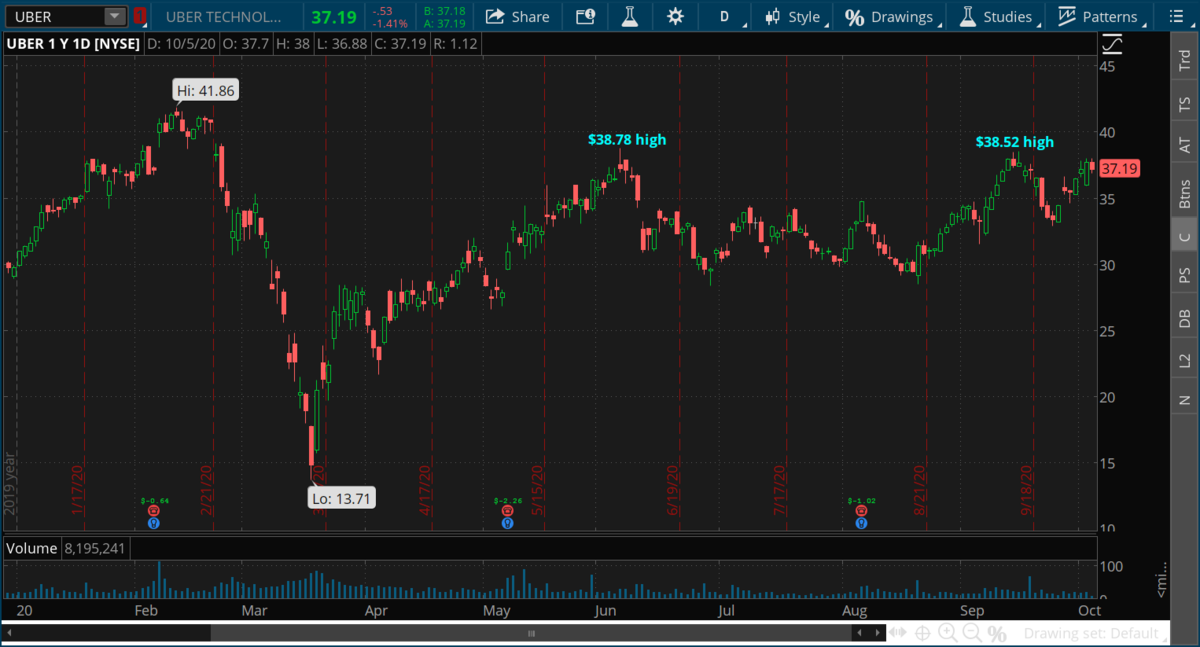 Disney
Disney traded lower last week. Disney has support at the bottom of this gap at $117.29, which is before its last earnings announcement.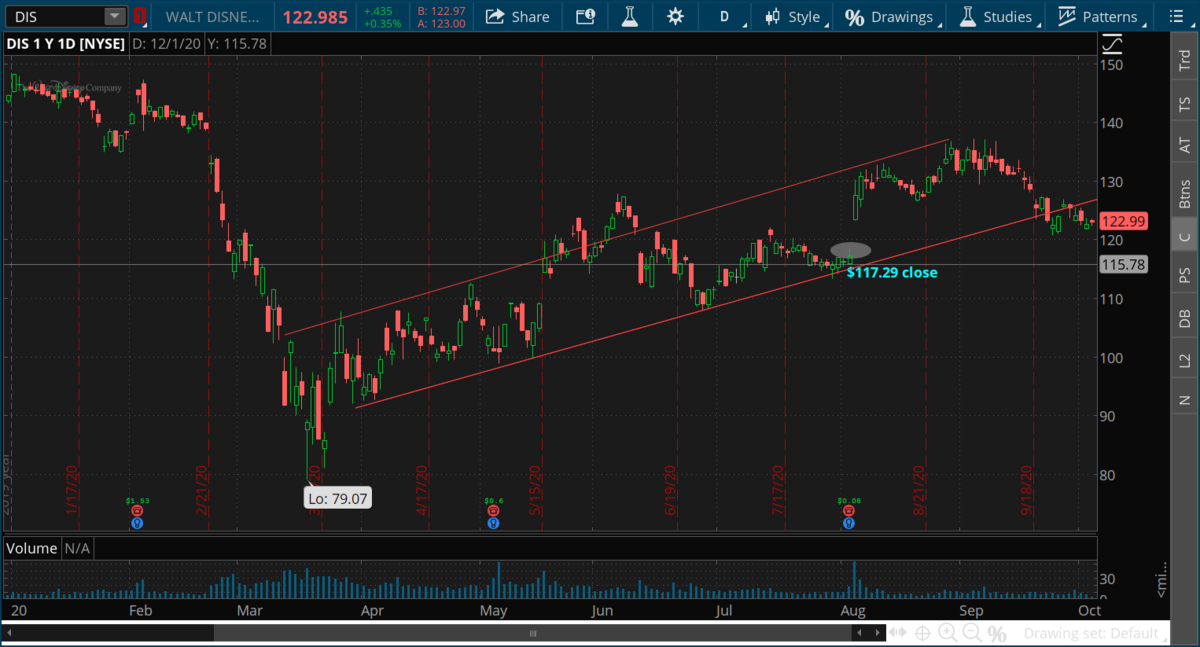 Constellation Brands
STZ traded lower last week on their earnings. They had strong numbers but this market is priced for almost perfection in many equities. We want to see STZ stay above the gap it has from its prior earnings.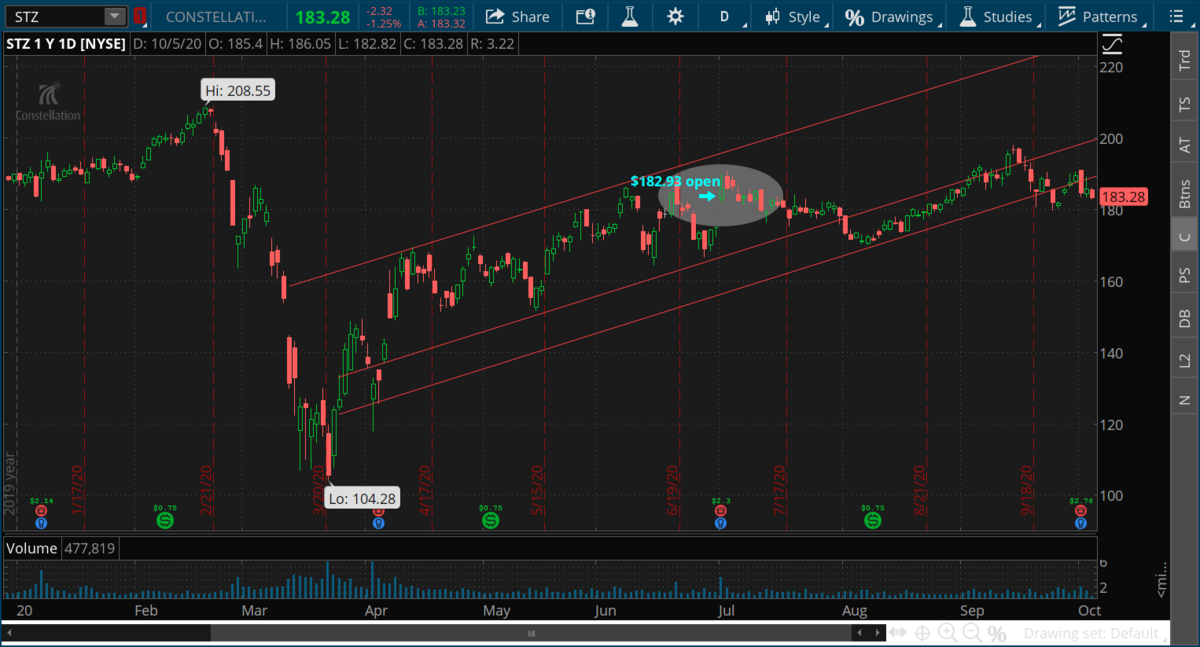 Options Trades:
MU $51-$55 credit spread expired on Friday for a $1.31 or 48.70% profit.

Short Term portfolio:
None

Long Term portfolio:
Long half a position in DIS at $118.63. Disney is trading at $123.01. Stop is $98.45.
Long half position in UBER at $31.50 or better. Uber is trading at $37.30. Stop is $26.24.
Long half position in STZ at $180.50. STZ is trading at $183.45. Stop is $164.05.


Timer Digest Signals: S&P: Bearish Gold: Bullish Bonds: Bullish