Rocket Equities & Options Report 10-28-20
Market Overview
Markets are continuing to trade to negative prices with the S&P giving up 140 points, or 4%, just from where we were at the start of last Friday's trading day. The S&P is now down 6.2% from the high it made of 3,541 on October 12th. This is the exact reason that I've held off on any additional equity trades right now, especially for our long term portfolio. There is so much uncertainty in these markets right now ahead of a Presidential election and COVID-19 cases spiking again around the globe. The DAX is down 4% today in German. We're now approaching prices in some of the equities on our radar that we could begin a partial position potentially before the election.

The VIX has reached $37.84 this morning as more and more volatility continues to be priced into this market.

MSFT came out with earnings last night and had strong numbers across the board, but their guidance forward was a bit weak and they are trading lower this morning. We get AAPL, AMZN, FB, & GOOG all tomorrow after the close. We also get 3rd quarter GDP tomorrow morning. We may have an option trade later today or tomorrow for options, or also potentially for an equity position, depending on how the market reacts today. Stay tuned for updates!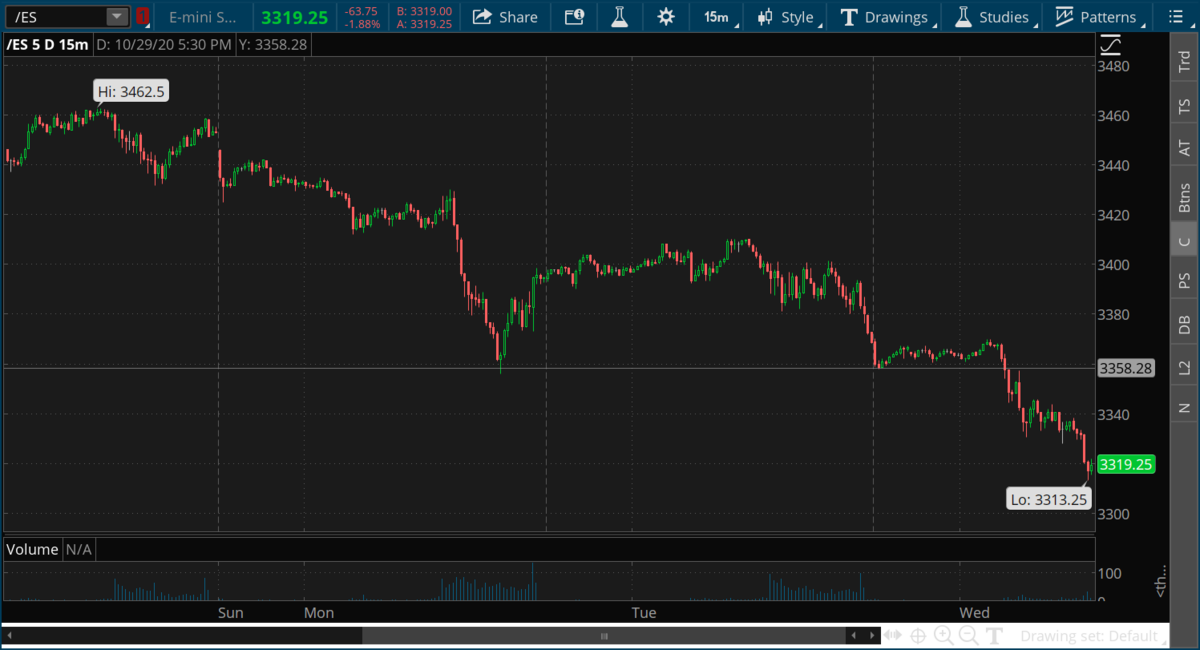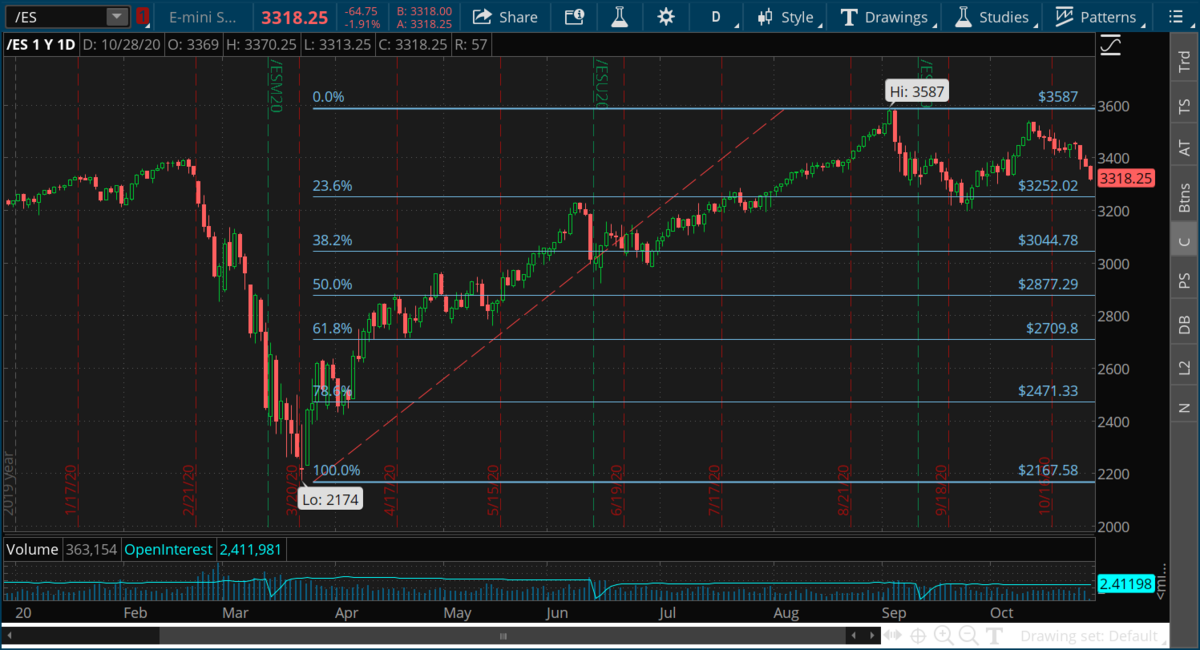 Gold
Gold is down almost $32 this morning, heading back to its .382 of $1,847.70.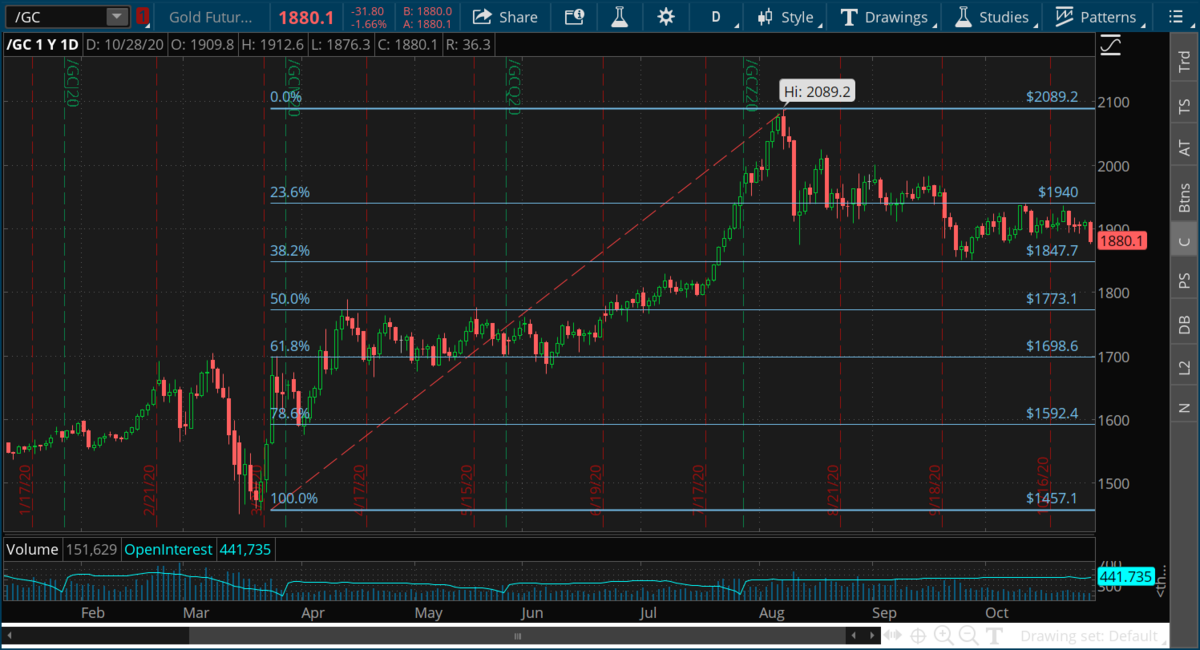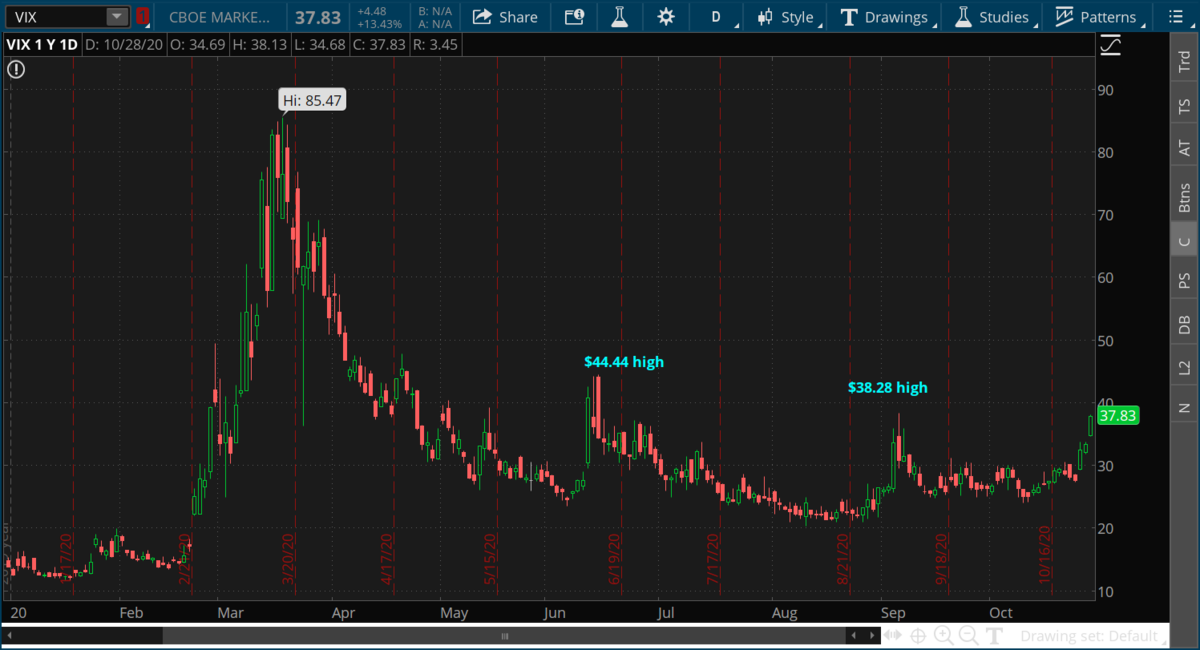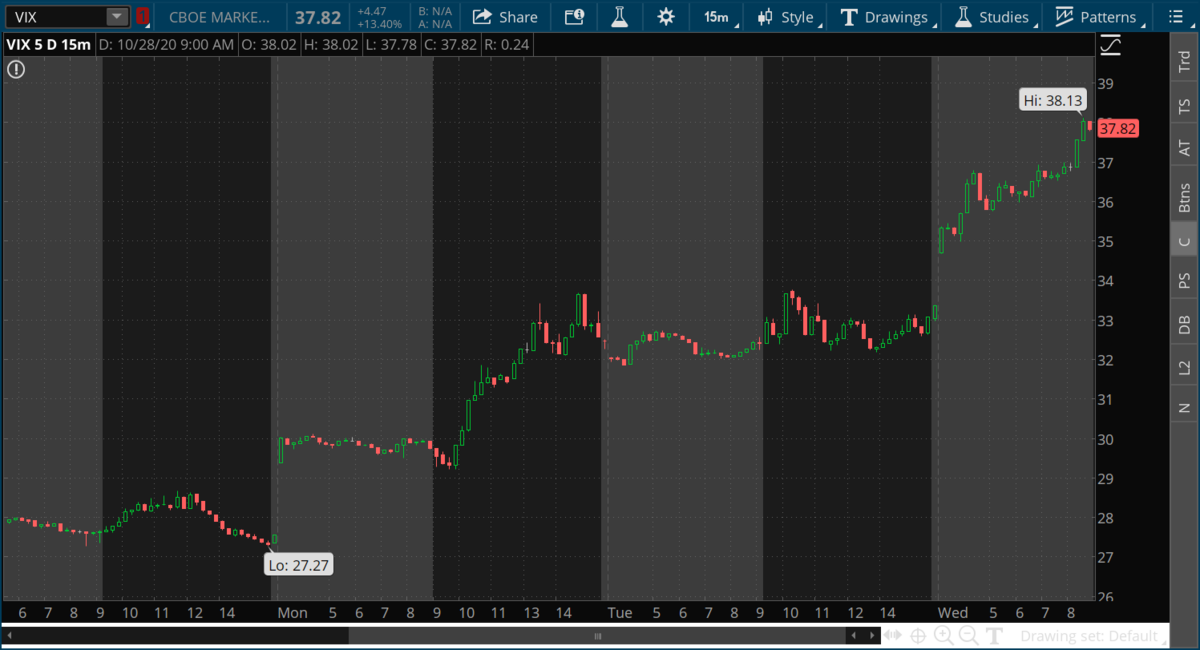 10 Year Note - 60 Minute Chart
The 10 year note is trading back above 139, up another almost 7 ticks today. The Yield is now 0.75. We were approaching a yield of 0.85% less than a week ago.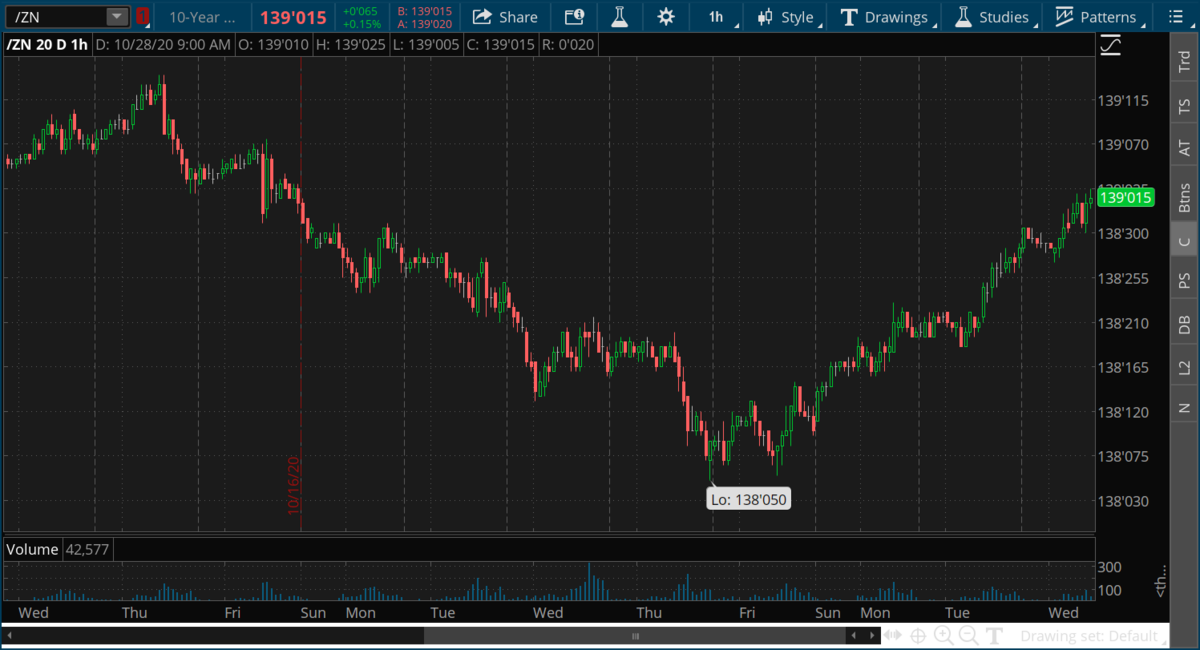 MSFT trading back to Monday's lows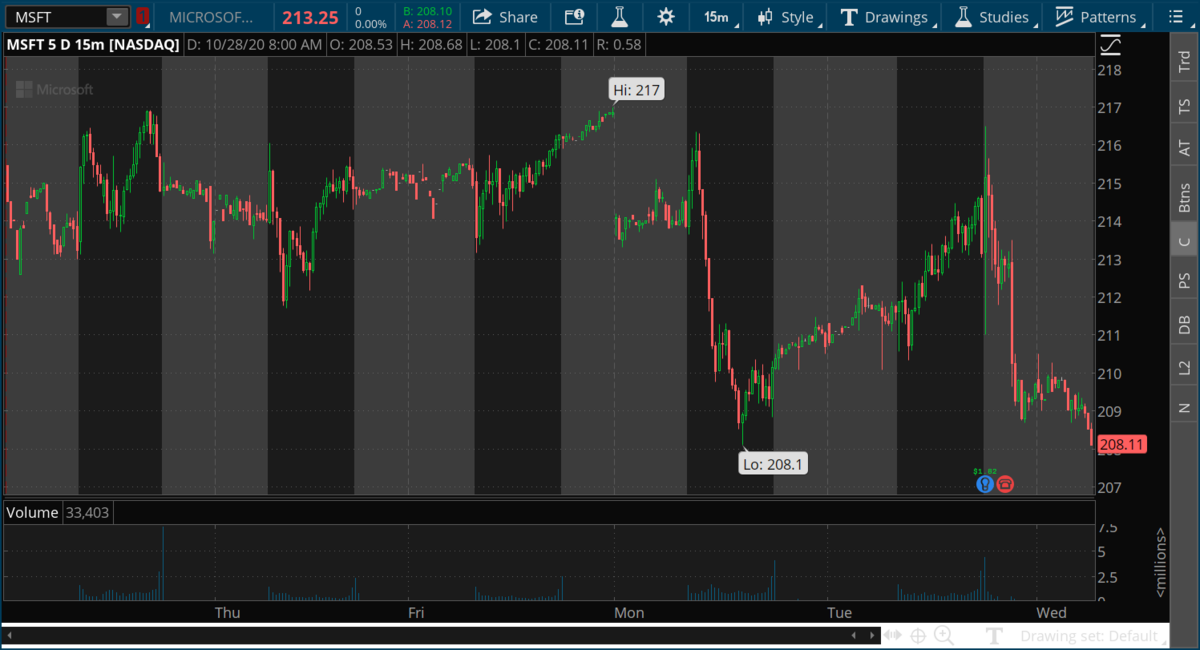 STZ
Keep your stop in place at $164.05, which is just below the low made on June 15th. If it breaks that low it can trade down to the $150 area without much resistance.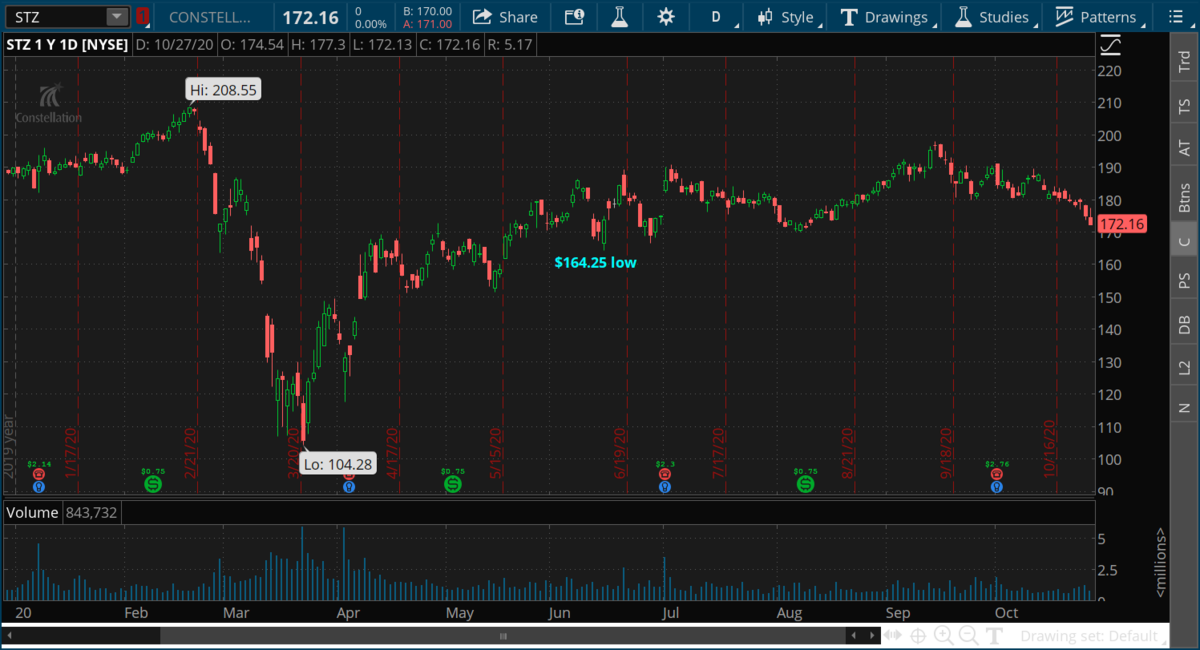 DIS
Disney is pulling back into its week from April of 2019 when they first announced the details of their Disney+ streaming service. The low of that high-volume bar is $114.64.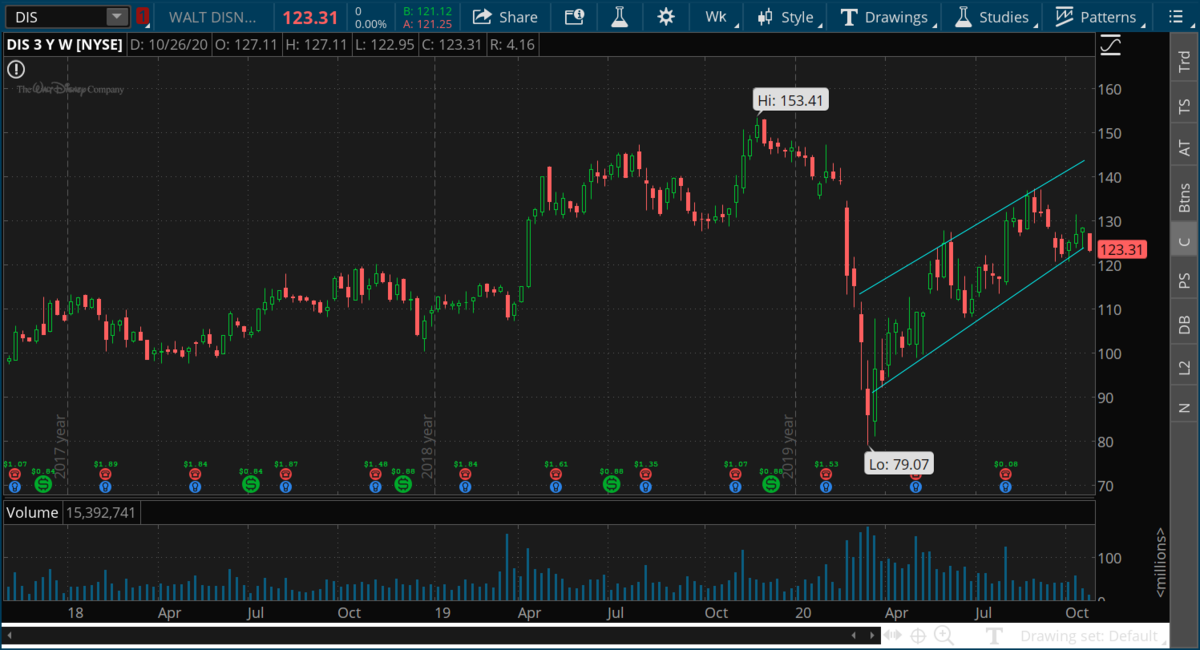 UBER
Uber is approaching its recent low end of its consolidation at $32.89.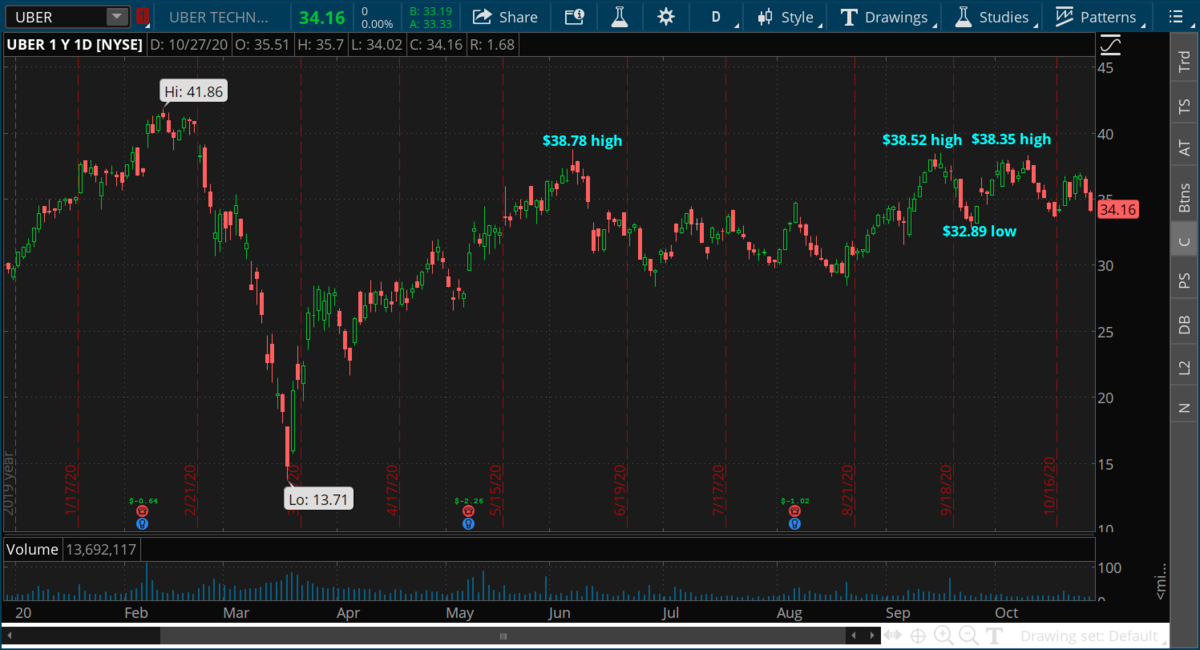 Options Trades:
None

Short Term portfolio:
None

Long Term portfolio:
Long half a position in DIS at $118.63. Disney is trading at $121.29. Stop is $98.45.
Long half position in UBER at $31.50 or better. Uber is trading at $33.59. Stop is $26.24.
Long half position in STZ at $180.50. STZ is trading at $171.00. Stop is $164.05.


Timer Digest Signals: S&P: Bearish Gold: Bullish Bonds: Bullish